We celebrated our youngest granddaughter Harper's "Honey Bee As Sweet As Honey 1st birthday party" and it turned out so darling! My daughter found adorable ideas on Pinterest to go along with the theme of honey and we implemented a few ideas to create this super cute party.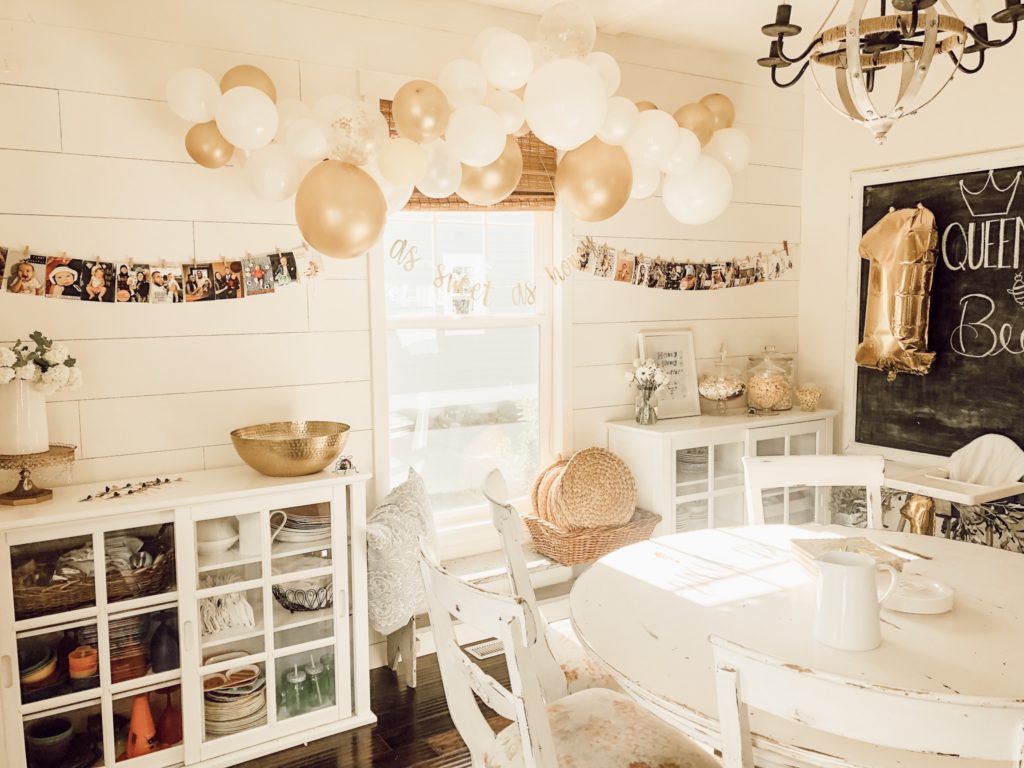 The Cupcakes and Cake Toppers
Gosh there are so many darling details to share with you… I don't even know where to start! We really tried to keep this Honey Bee themed party inexpensive but wanted it to be special. Harper's cute daddy created these honey comb shaped shelves to hold some mini cupcakes! Such a unique and fun way to display little cupcakes instead of a typical cake stand. I created the As Sweet As Honey banner using my cricut machine, glitter scrapbook paper and the font is Babette.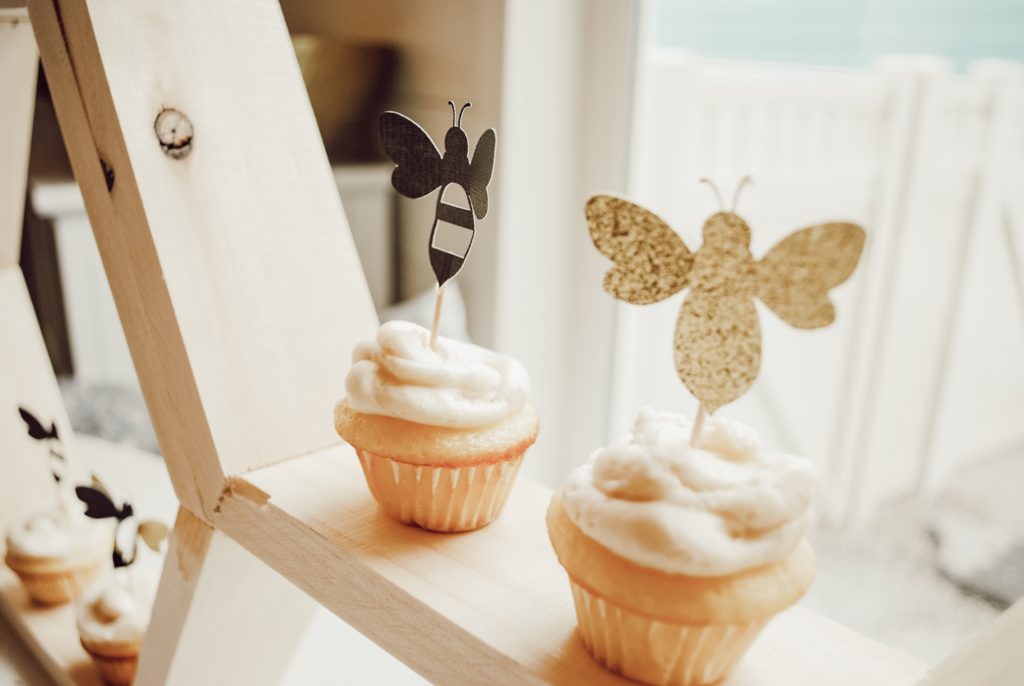 The Bee toothpicks were made using my Cricut machine, glitter scrapbook paper, black scrapbook paper, toothpicks and the SVG file from Lia Griffith Honey Bee Cupcake toppers. They looked so cute sitting atop the mini cupcakes.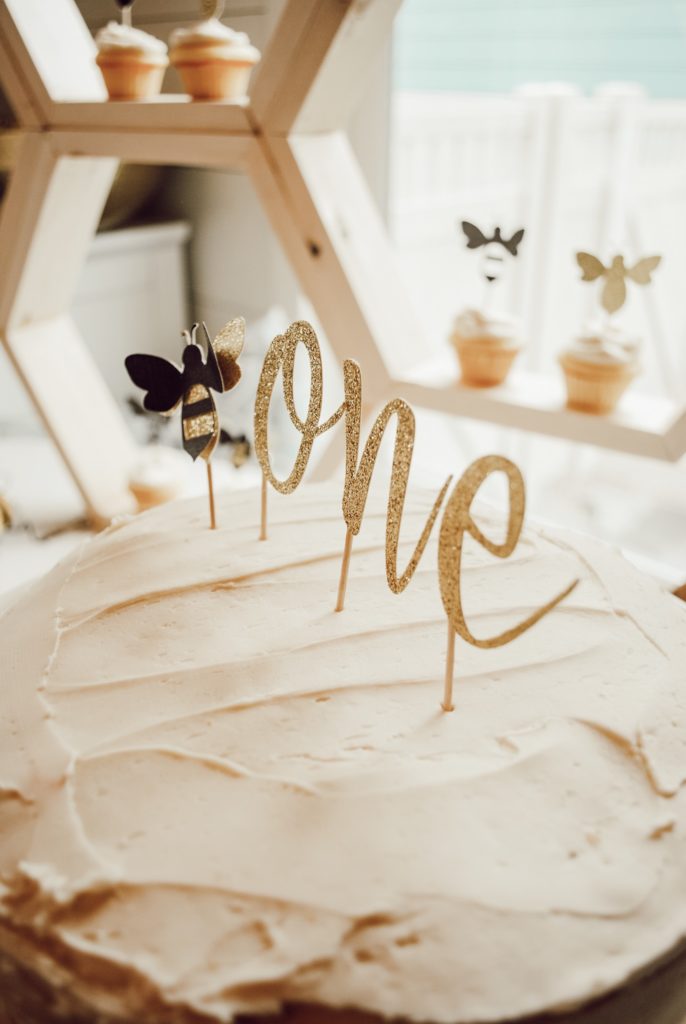 On top of the lemon cake that had fresh raspberry crumb frosting with vanilla frosting over the top is another Bee toothpick and the word one also made with my cricut machine.
Honey Bee Party Decorations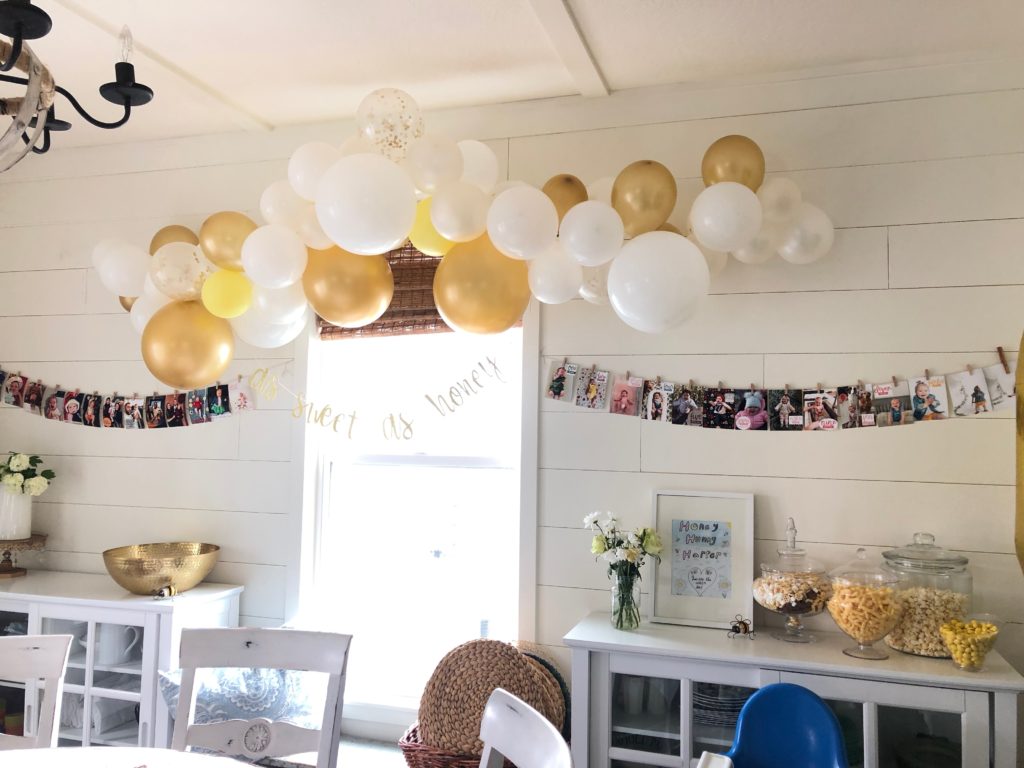 Here is my kitchen nook all decked out with the white, gold, cream and gold confetti filled balloon garland that Emily and I created. It was sooo easy and inexpensive to make! We bought balloons from Walmart and Michaels and blew them up. Then I threaded fishing line through a needle and sewed them together by running the needle through the tied part of each balloon. By mixing the white, cream, gold and confetti balloons along with using different sizes it turned out so nice!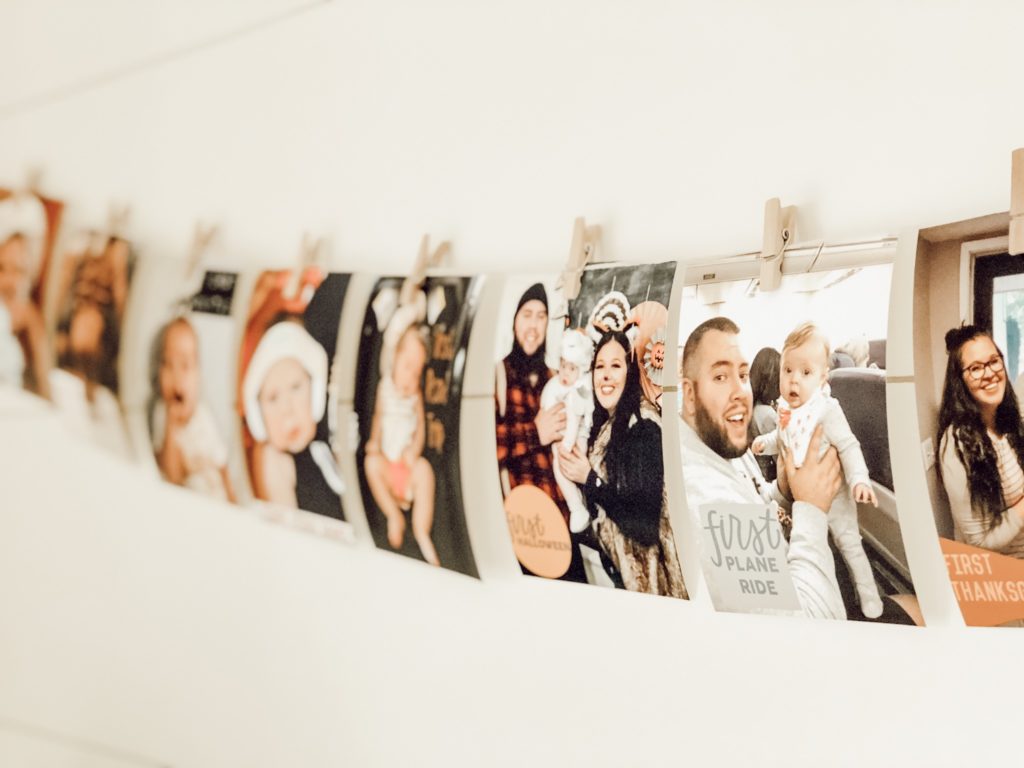 Emily hung lots of photos of Harper taken at each month and photos of all her "Firsts" during the year. Using some twine and mini clothes pins she created garlands on each side of the balloon garland to highlight Harper.
Queen Bee Throne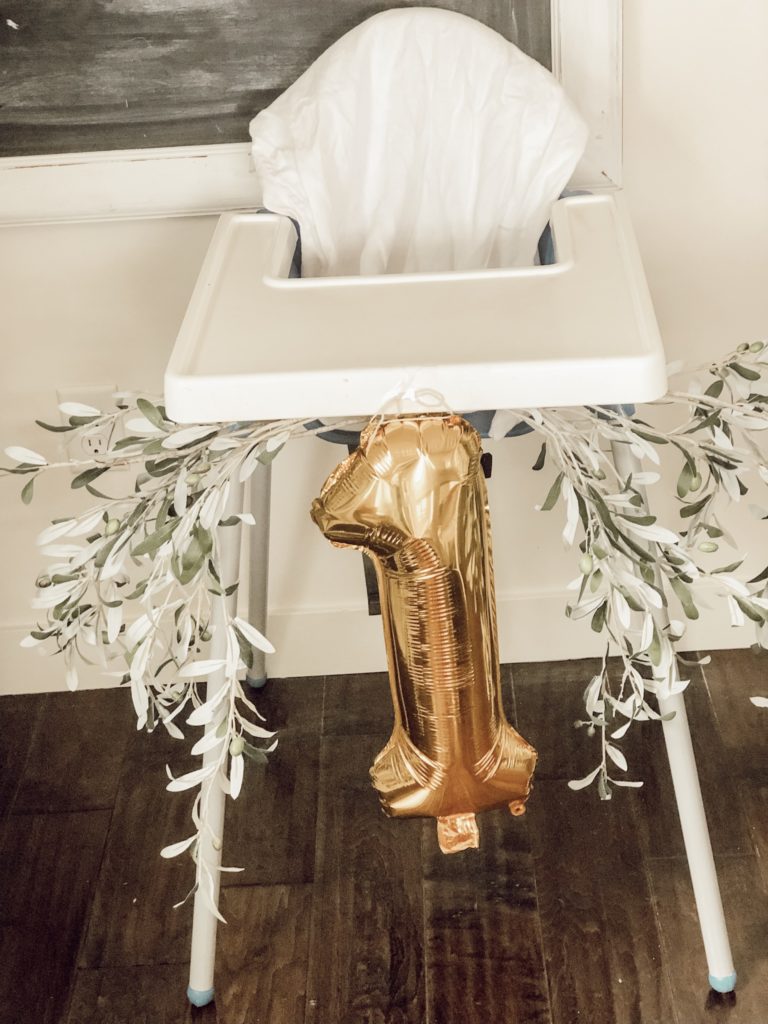 Of course for our little honey queen bee we had to create a beautiful throne for her to sit on. Emily used a number 1 ballon and some faux greenery and attached it to her high chair.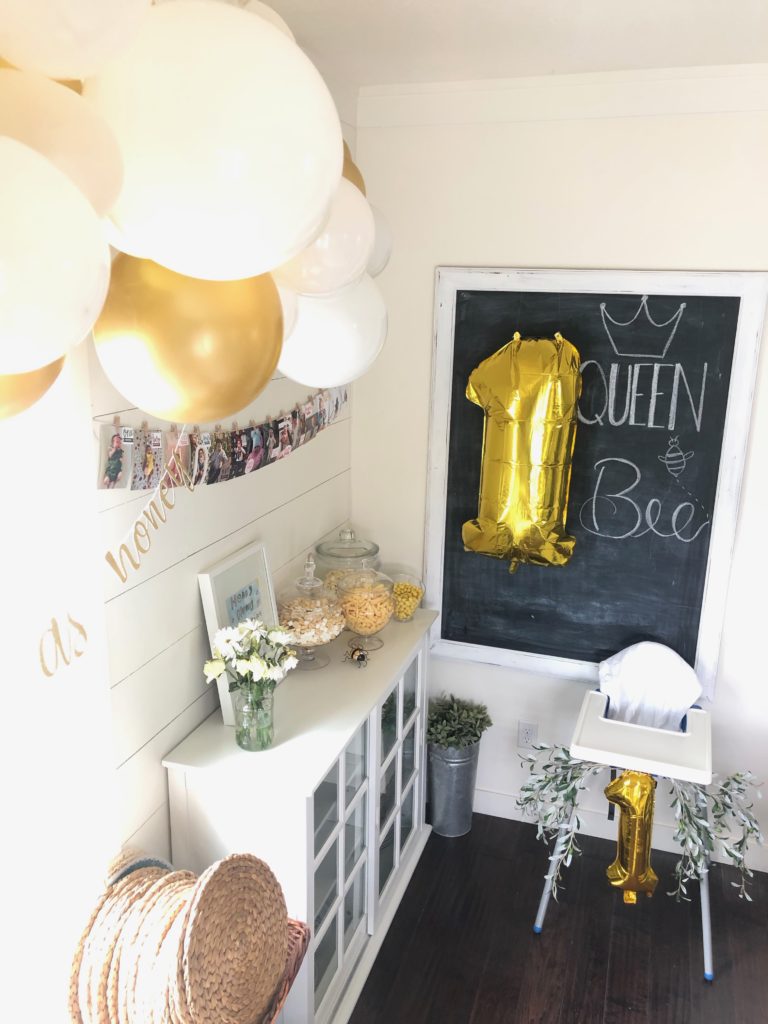 Above the Queen Bee's throne is my chalkboard with another huge number 1 balloon attached and Queen Bee written on it.
Bee Snacks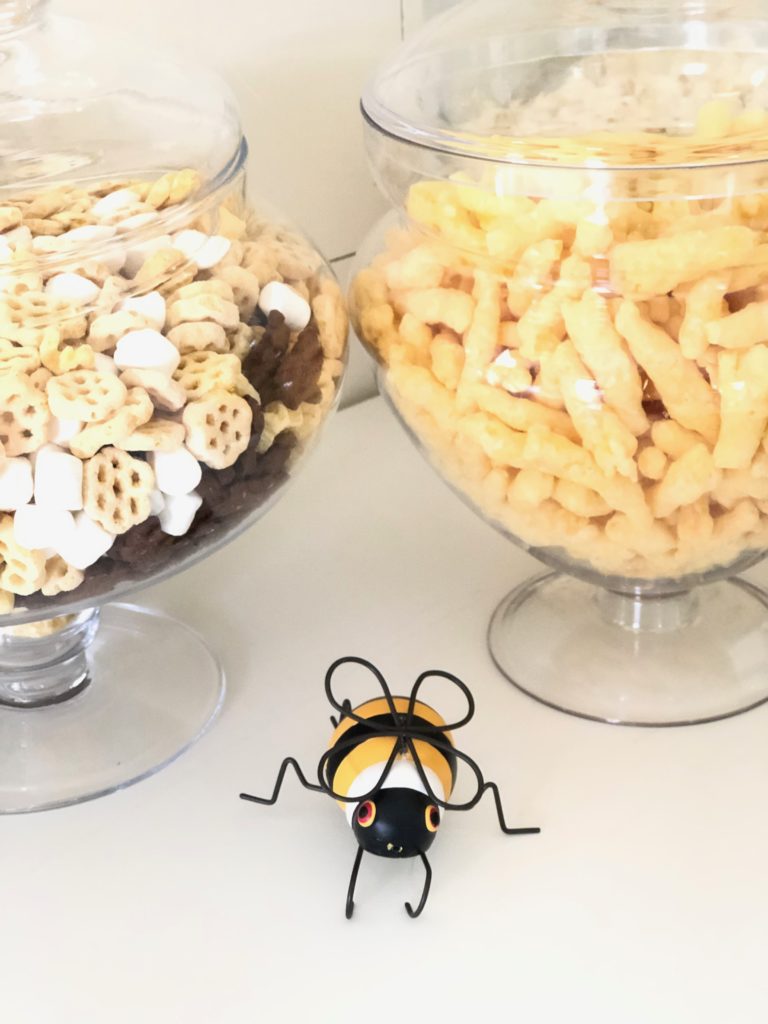 Yummy yellow snacks are served in my glass jars. Emily made a snack mix using Honey comb cereal, chocolate bear graham cookies and mini marshmallows. In another jar the served baked Cheetos and in another jar lemon almonds. Tip: Pick golden colored snacks or treats to keep with your Honey Bee As Sweet As Honey birthday party idea. My oldest granddaughter created the cute picture that says Honey Hunny Harper so we framed it and put it next to the treats. So fun to include family members in planning the decorations!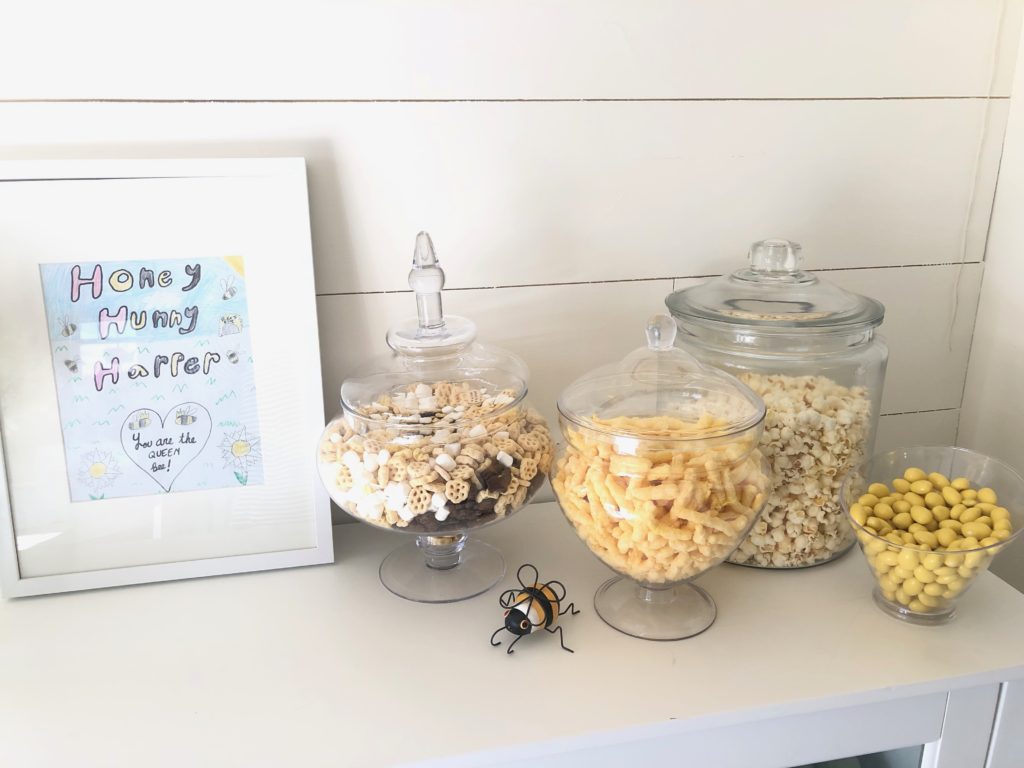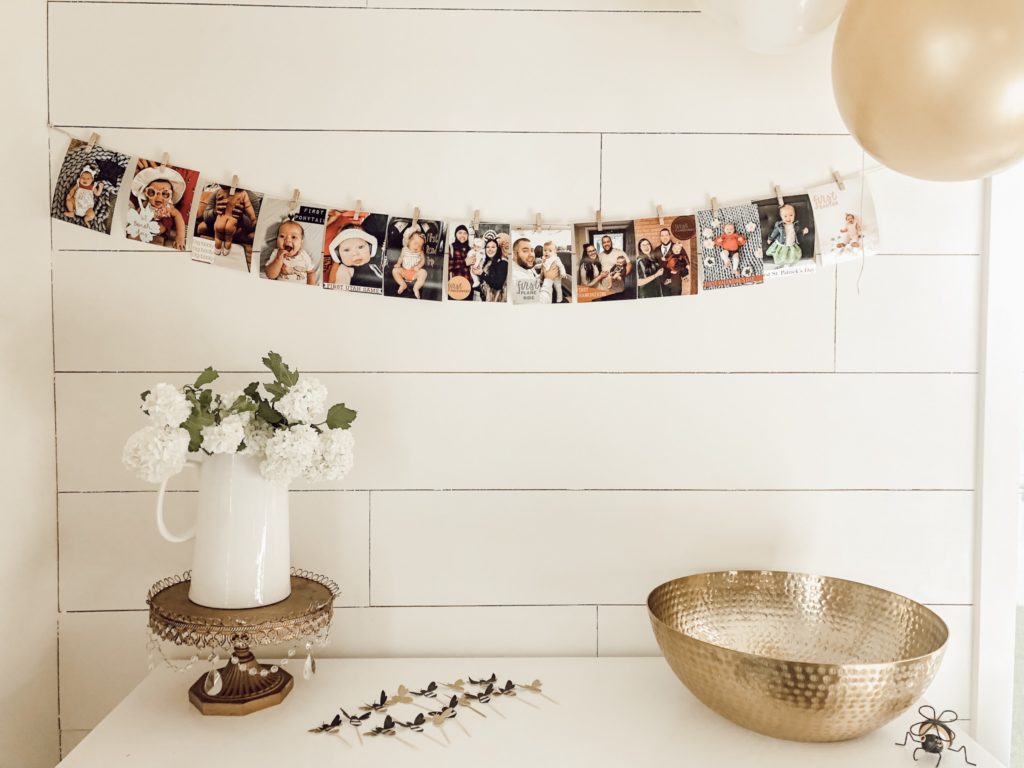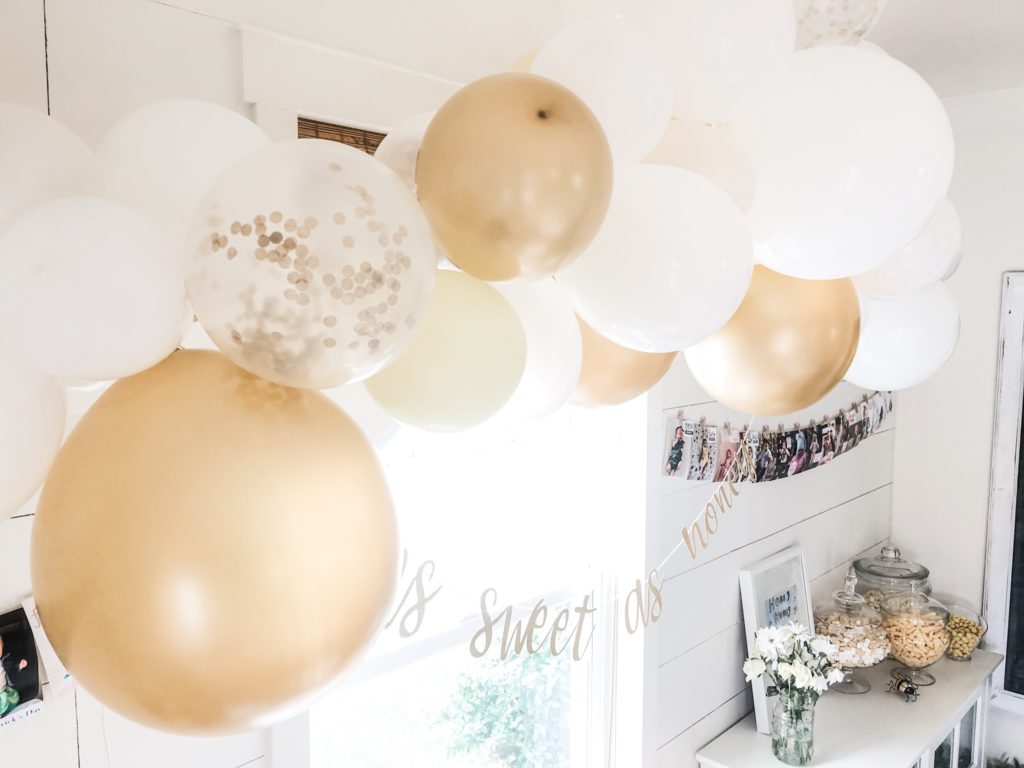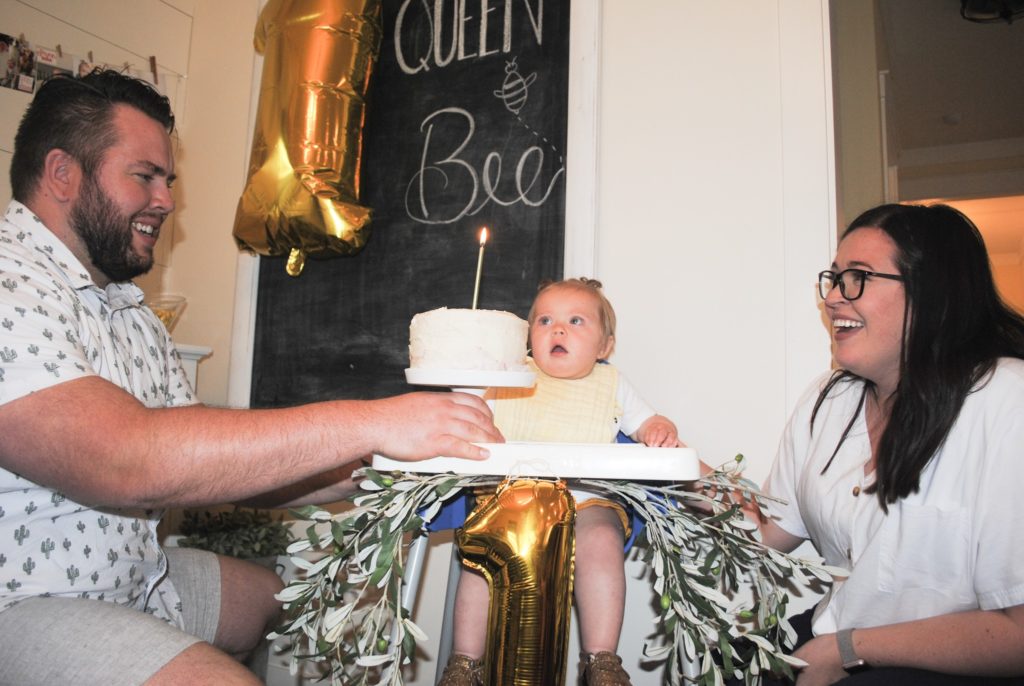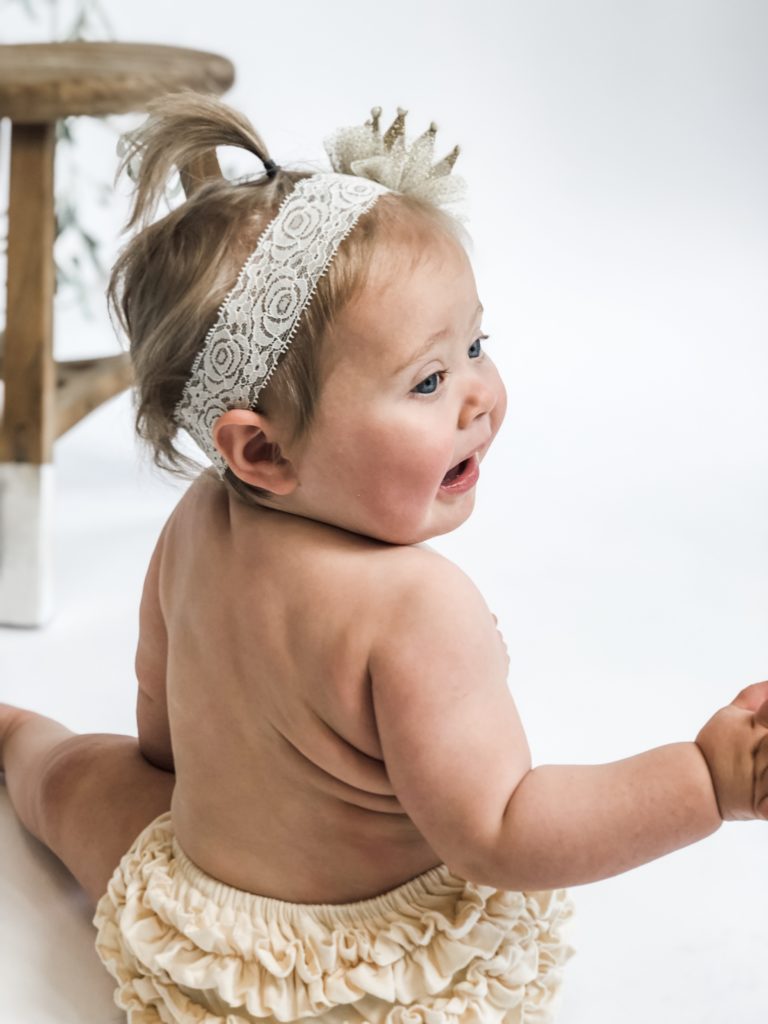 Harper is our little queen bee and we can't get enough of her! Hope you were able to gather some fun ideas to create a darling Honey Bee 1st birthday party. You may remember another fun little girls birthday party we did when our oldest granddaughter turned 3 it was a Pink princess party
Shop this Post