Our youngest granddaughter's second birthday was actually last May! I am just now posting her simple tea for two birthday party!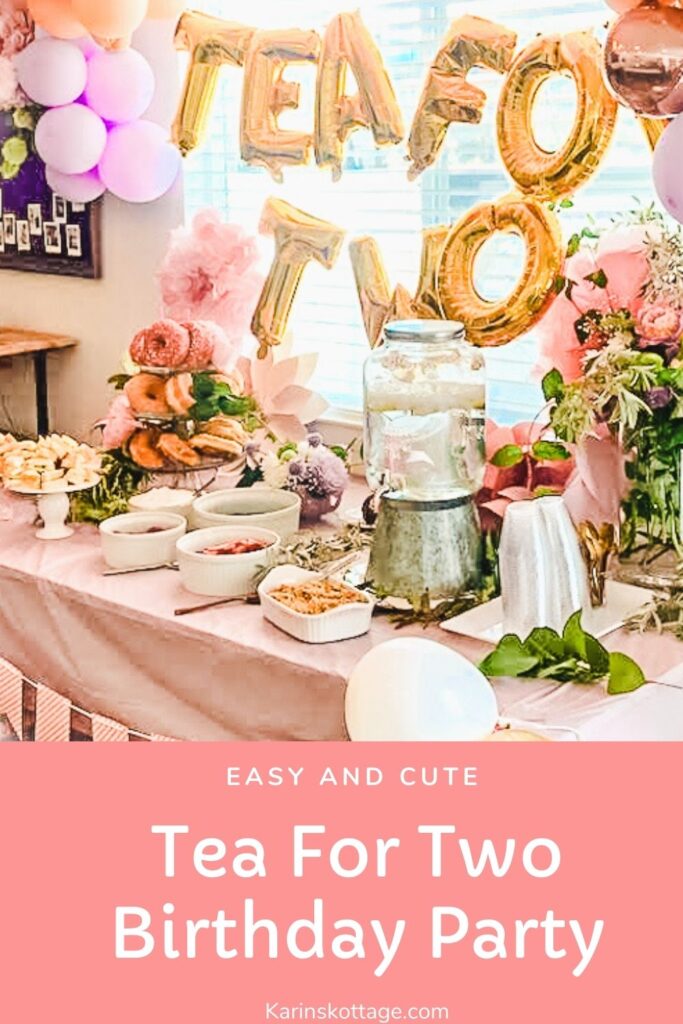 For some reason I thought I had already posted about it! I started thinking about it because next month she turns 3 and we are planning a princess party 🙂
You may remember her Sweet as Honey 1st birthday party that we did. It was awesome!
Simple tea for two birthday party
Because of Covid last May, my daughter wanted to do a cute little party for Harper but knew we couldn't really have a big party.
So she came up with this darling theme of tea for two!
I love putting together little tea parties for my granddaughters. For Harper's 3rd birthday I put together a really easy Fancy Nancy Tea party that you can see here.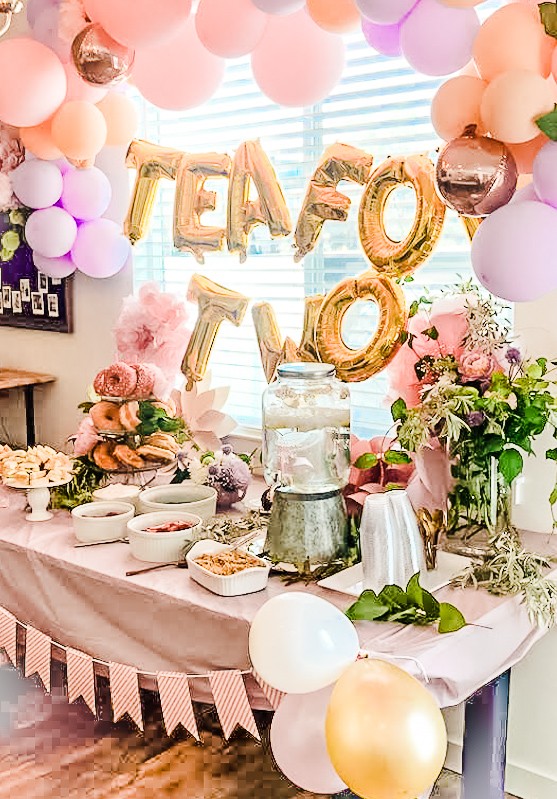 Balloons for the party
Luckily a friend of mine had a drive by baby shower and had tons of balloons leftover so I snagged some to use for the party!
The colors were perfect pinks, peaches and purples. Gotta love free stuff!
I bought the gold foil letter balloons to spell out tea for two and Emily hung them underneath the garland.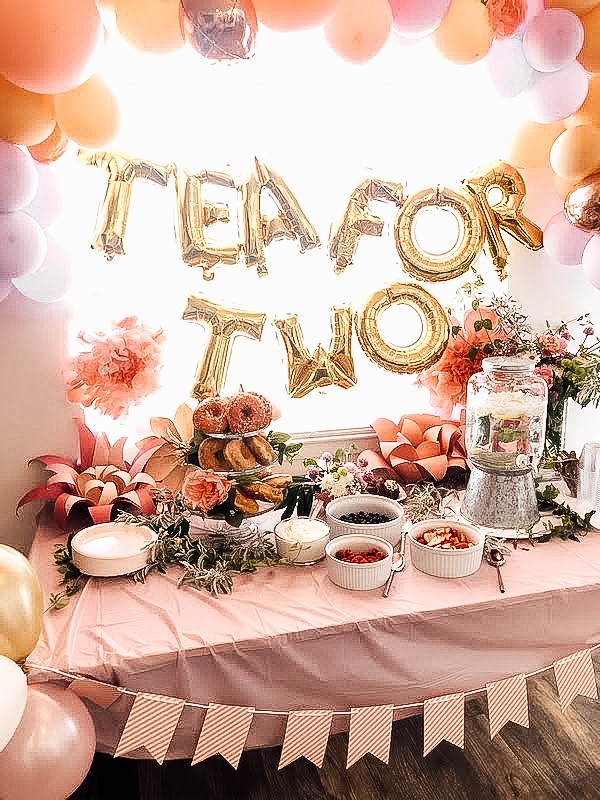 Emily bought a purple rose colored plastic tablecloth to cover her wooden table and her sister created the gorgeous free flowing flowers in a glass vase as the centerpiece.
Plus we used honeysuckle vines from my yard and put them around in different places on the table.
Donut cake
This was a brunch party so Emily served a yogurt and fruit bar and a donut cake!
We stacked cake stands and added beautiful pink frosted donuts with sprinkles along with glazed donuts to create a cake shape.
Another sweet cake you could serve would be this darling easy pink castle cake! Fit for a princess 🙂
We added a big fluffy faux flower and leaves in between the donuts and it looked so cute! I also had some paper flowers that I made and laid them on the table too.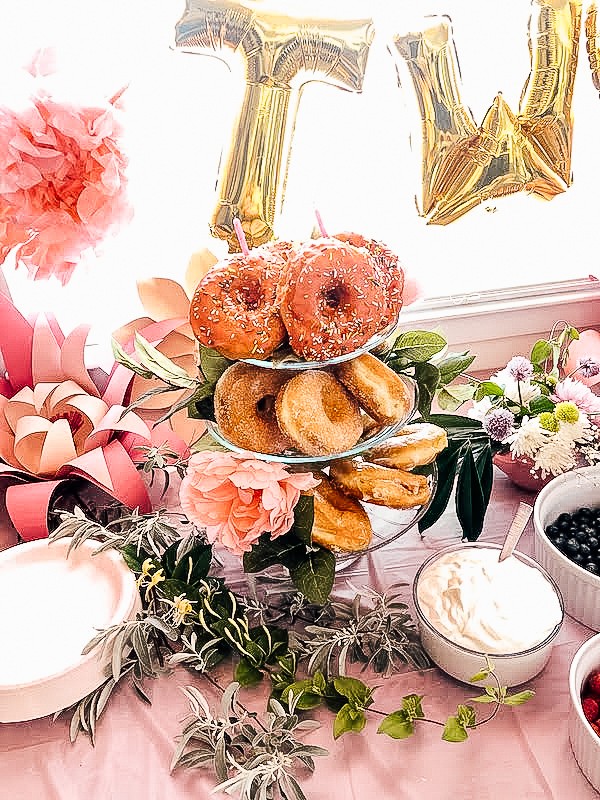 Since it was a tea party we also served little cucumber sandwiches.
I served teepee cucumber sandwiches here at this Indian tribal baby shower and they turned out adorable!
Serving water in dispensers
We served water in my old fashioned mason jar look alike water dispenser. I actually own two of these glass drink dispensers and have used them a lot over the years.
You can see how pretty they look with different flavored lemonades here. We also used them at Emily's Wedding reception where we had a hot dog bar!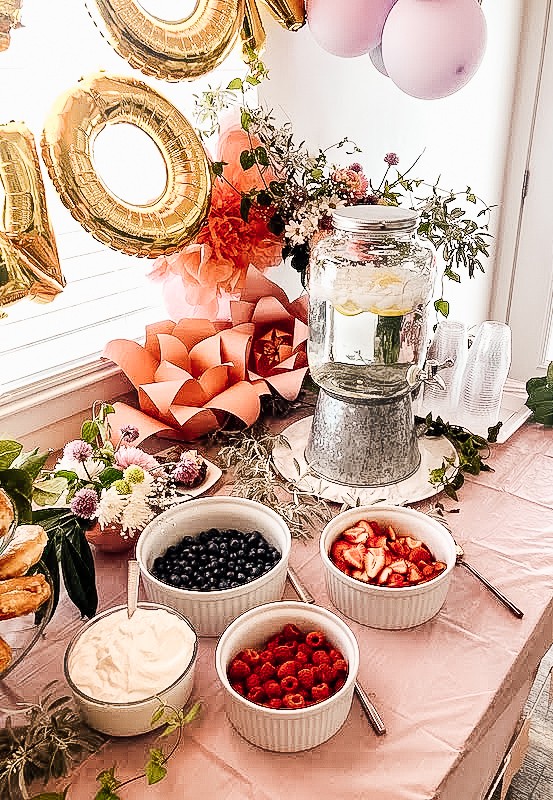 If you ever have a drink dispenser that leaks check out my fix it trick!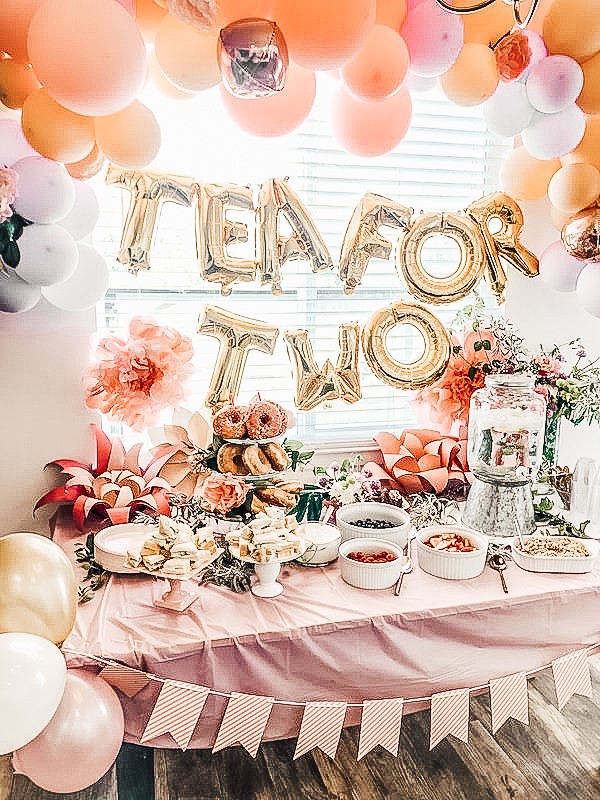 I made little miss Harper the blue and white seer sucker dress and I was thrilled with how cute it turned out!
So perfect for a spring birthday party dress!
The pattern is from here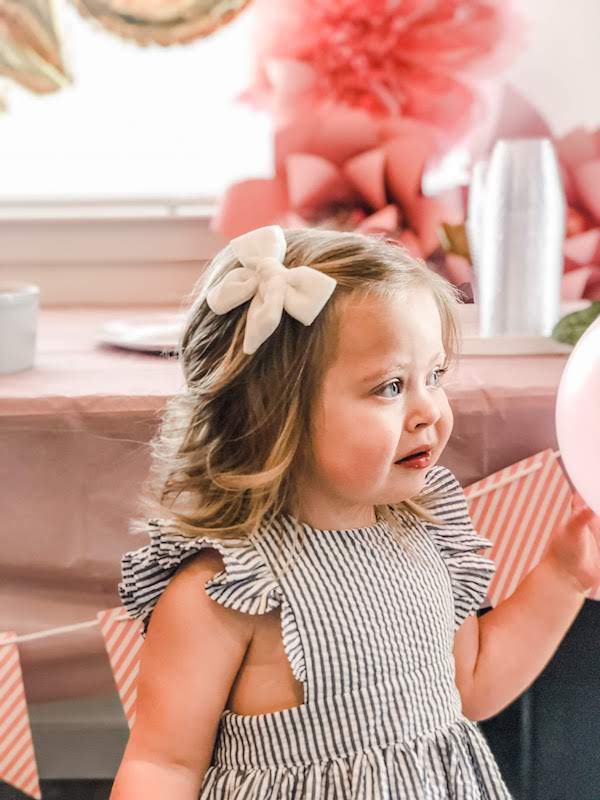 Needless to say I think she loved her little Tea For Two birthday party!
Hopefully this answers the question of how to decorate for a tea party? I would love to hear if any of you try these ideas out for your little girls birthday party 🙂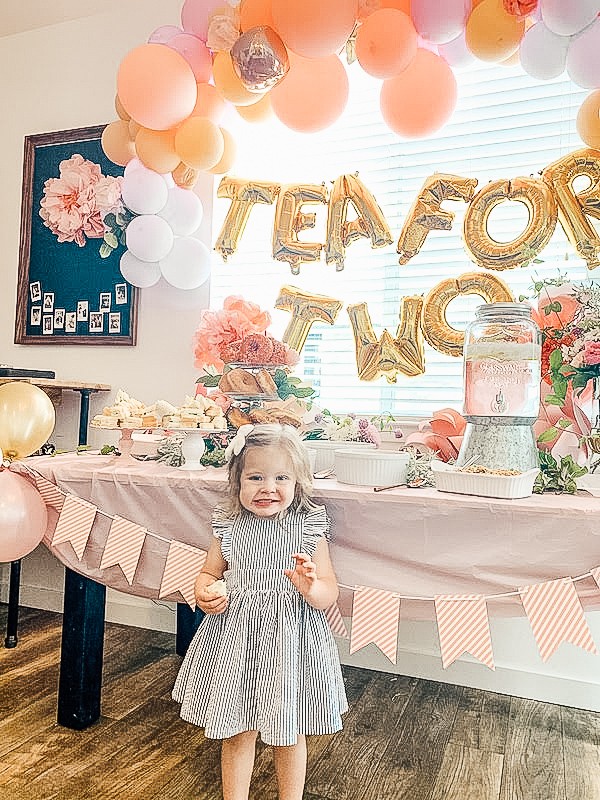 ohhh If we could only have our grandchildren stay little forever!! 🙂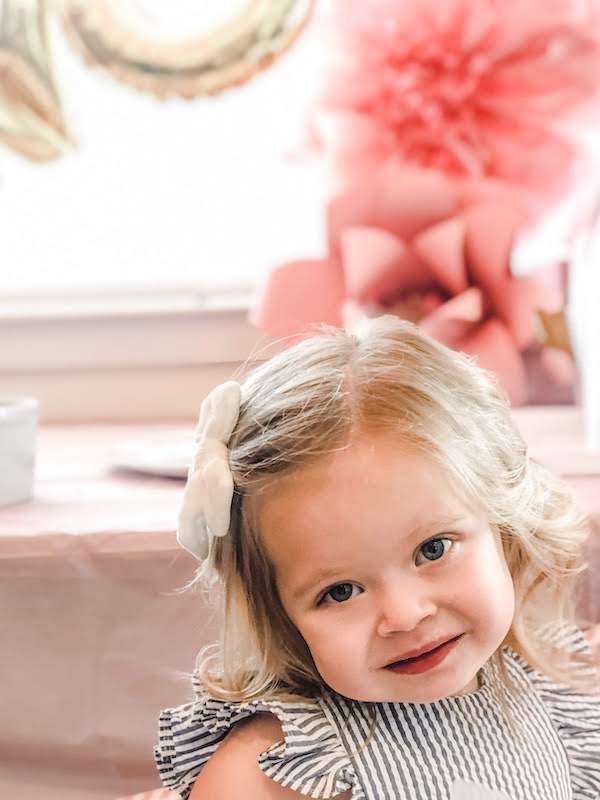 Shop This Post