How can you embrace the vibrant hues of summer in your outfit? I have a fun outfit idea for you that will infuse your day with color and charm. Let's explore a delightful blend of shades that'll keep you twirling all day long!
Picture this: a sun-kissed morning, a gentle breeze playing with your hair as you sit on your outdoor swing in the most enchanting outfit. What's the secret recipe? I am here to share all the details!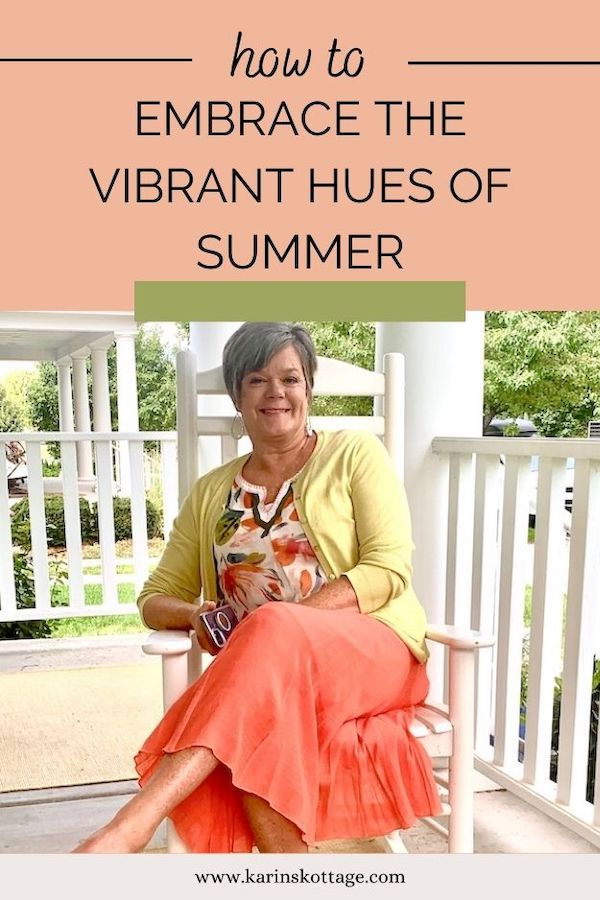 Start with Orange Crush Flowy Skirt:
Picture a sunny morning, a gentle breeze swaying this gorgeous skirt – pure joy in motion. The delightful shade of orange is like a warm embrace from the sun, and the way it sways with each step makes you feel like you're dancing on a cloud.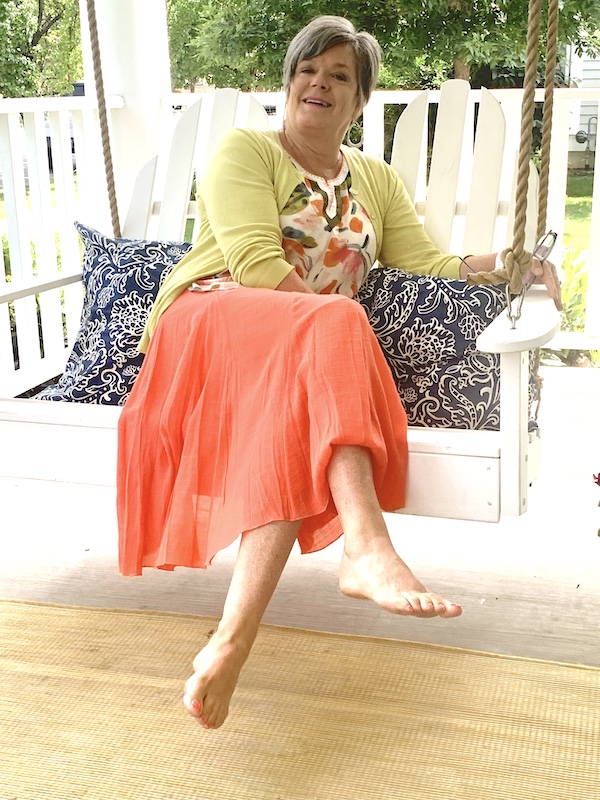 Whether you're strolling through the farmer's market or twirling in an open field, this skirt will have you radiating pure sunshine
Bright Blooms Floral Top:
Can we talk about love at first sight? The blooms on this top are like a meadow brought to life – vibrant, vivacious, and utterly mesmerizing. The playful clash of colors is like a bouquet that exploded with happiness.
Bright florals always make me feel more alive like this pink blouse that I wore with my jeans.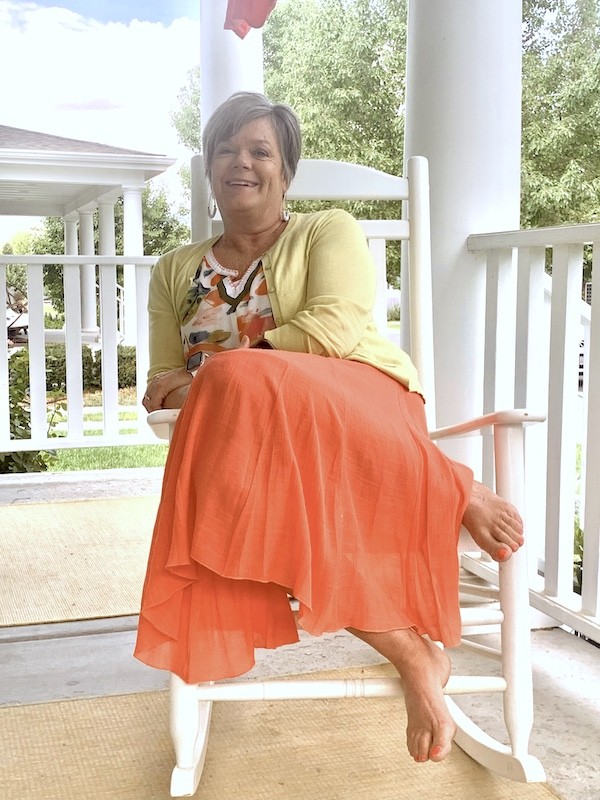 Pair it with that orange crush skirt, and you've got yourself a match made in fashion heaven!
Do you remember my orange dress that I bought from Costco for only $4.00?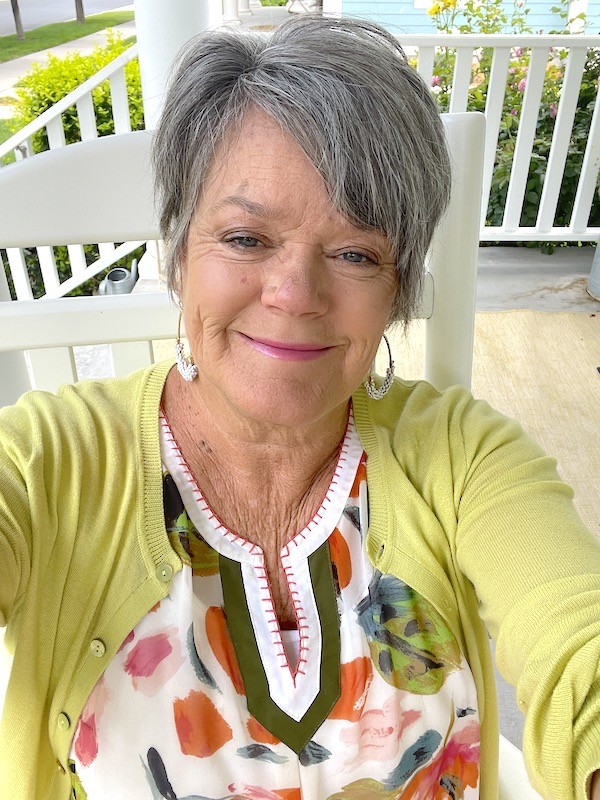 Lime Green Zest Cardigan:
Just when you thought things couldn't get any more electrifying, in comes the lime green cardigan to seal the deal! It's like a refreshing sip of lemonade on a hot day, offering the perfect balance to the warm tones of your outfit. Not to mention, it adds a dash of coziness for those chilly evenings spent giggling with friends or sipping lemonade by the window.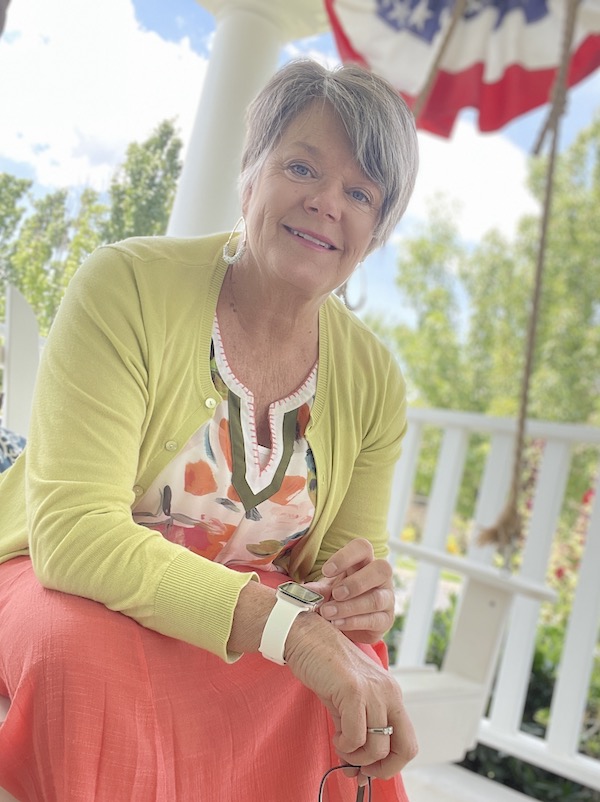 Simple Earrings
To finish off your vibrant hues of summer outfit add some jewelry. I love these gold hoop earrings with white beading at the bottom. Simple and yet it adds that little bit of glimmer. your summer outfit needs.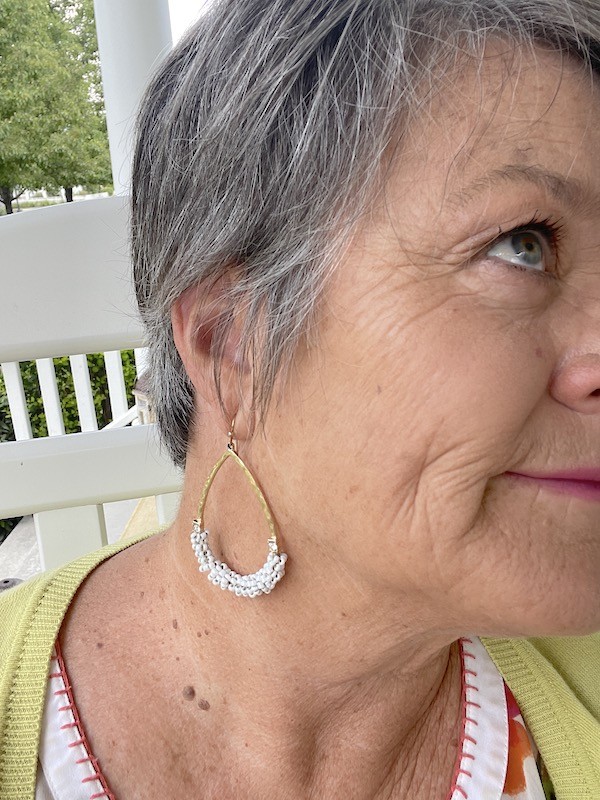 Fashion isn't just about clothes
Fashion is about telling the world who you are without saying a word. And with this ensemble, you'll be shouting, "I'm a burst of joy, a sprinkle of magic, and a whole lot of fabulous!"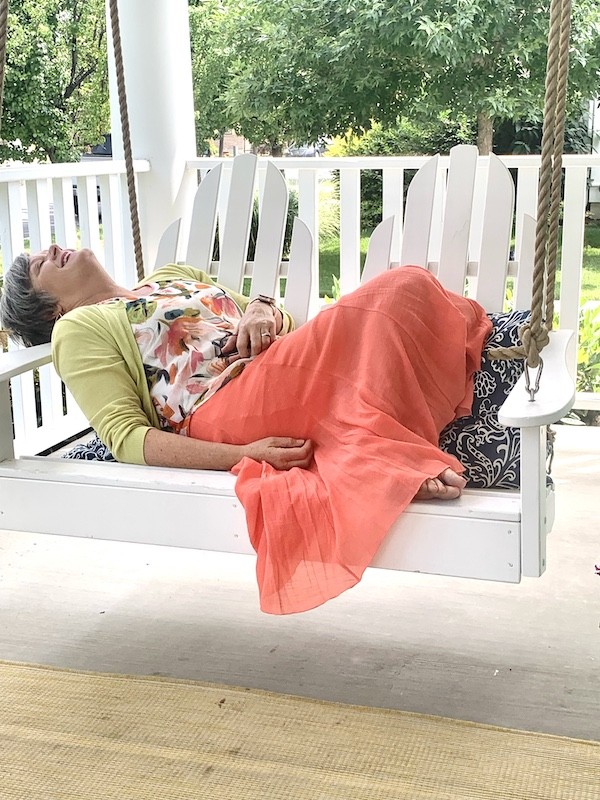 So go on, let your inner fashionista soar! Mix and match, twirl and spin, and let the world be your runway. Embrace the citrusy goodness of life and let your outfit reflect the sunshine in your heart. Until next time, stay fabulous, my friends!
More Karins Kottage Fashion Posts
Shop Similar Fashion