You may be thinking I am teasing you but I am really going to show you how to style a $4.00 sleeveless dress from Costco! Apparently they were having a clearance sale because I have never seen any clothing item for $4.00 at Costco.
Have any of you?
My sister and I were in Costco about a month ago and saw that they were having a clearance sale going on. We found this simple orange sleeveless dress for only $4.00. So it was a no brainer for me to get one. My sister missed out because she decided not to get one that day then a day later, she changed her mind but they were all gone!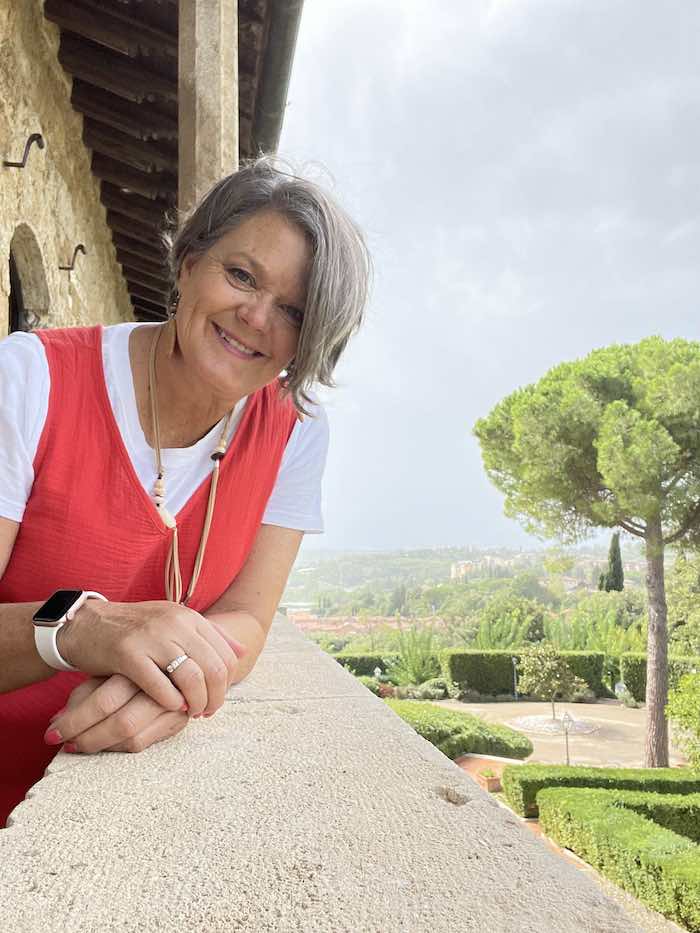 Sleeveless $4.00 Costco dress
This dress has a very simple design and it is all cotton. Sleeveless and straight line maxi dress is very flattering for any body type.
The dress flows away from the body and creates a long lean line. I am linking some similar sleeveless dresses below.
Can you even believe it was only $4.00?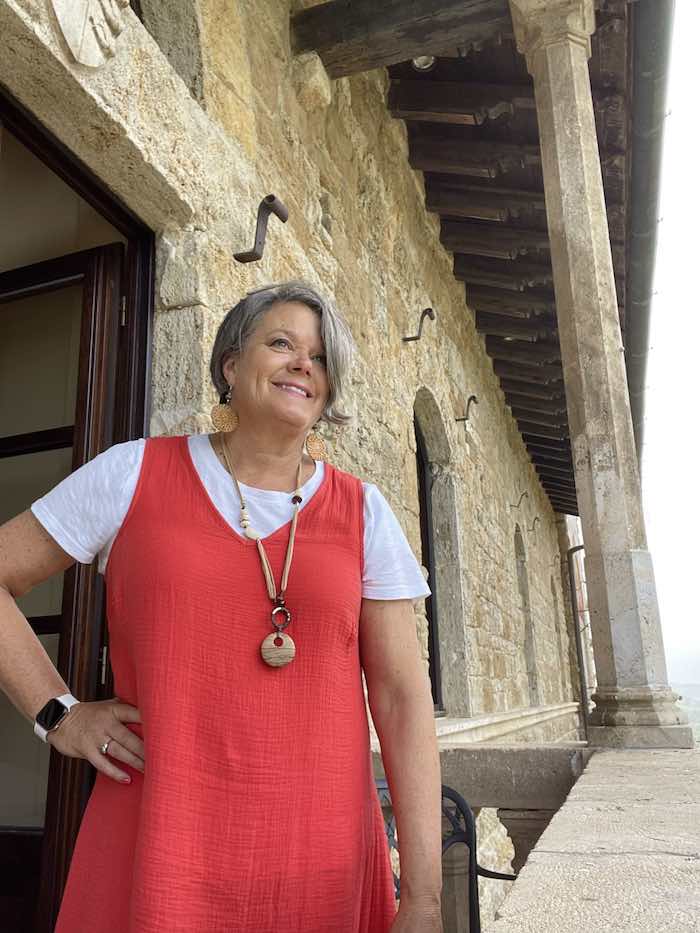 Add white denim jacket
This is the perfect sleeveless dress to pack when traveling. I wore this in Italy with a t-shirt underneath and a white denim jacket over the top.
I will link a similar white denim jacket below.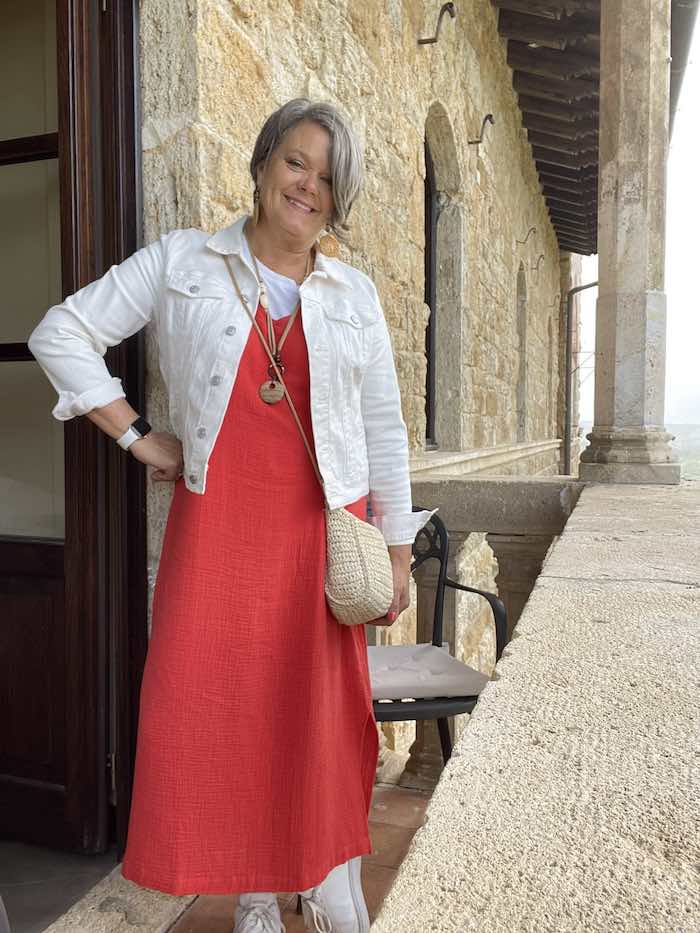 The white denim jacket is a great jacket to bring when traveling because it is lightweight and does not wrinkle when you pack it in your suitcase.
I wore the jacket most of the day while traveling because it was a little bit chilly and damp from rain.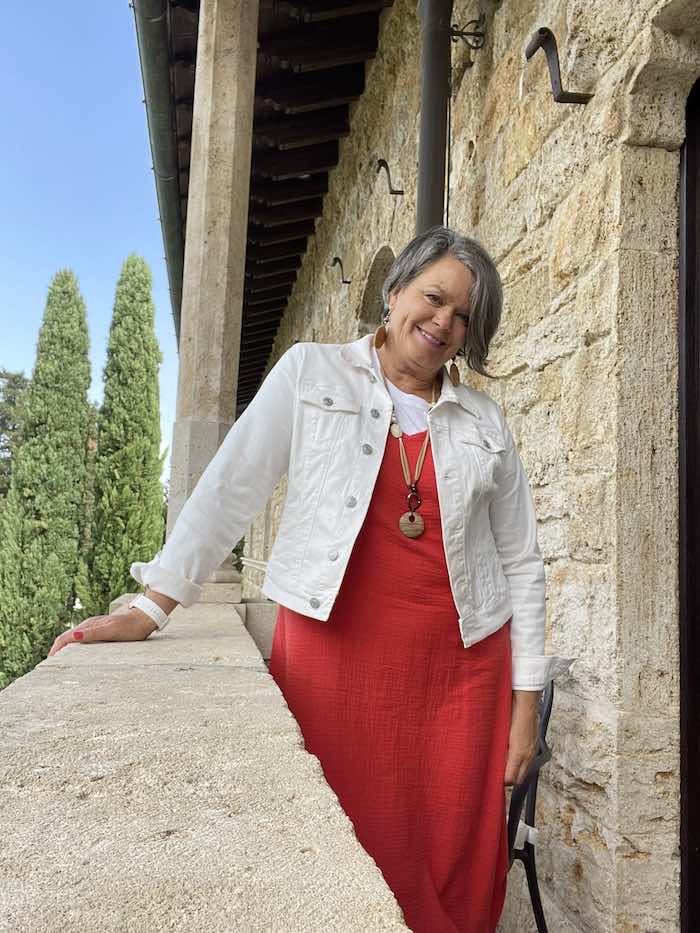 White sneakers style sleeveless $4.00 Costco dress
Since we were going to be walking around San Gimignano in Florence a lot that day I wore my favorite white Addias sneakers.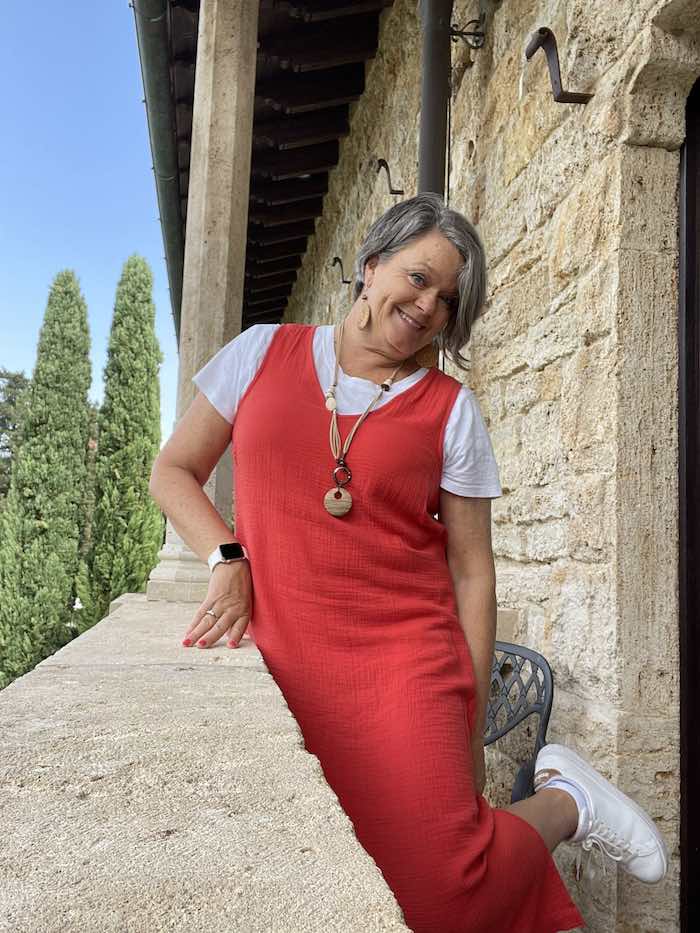 You need to have very comfortable shoes when walking on the cobblestone streets that are everywhere in Italy.
These are my favorites! In fact this is my second pair!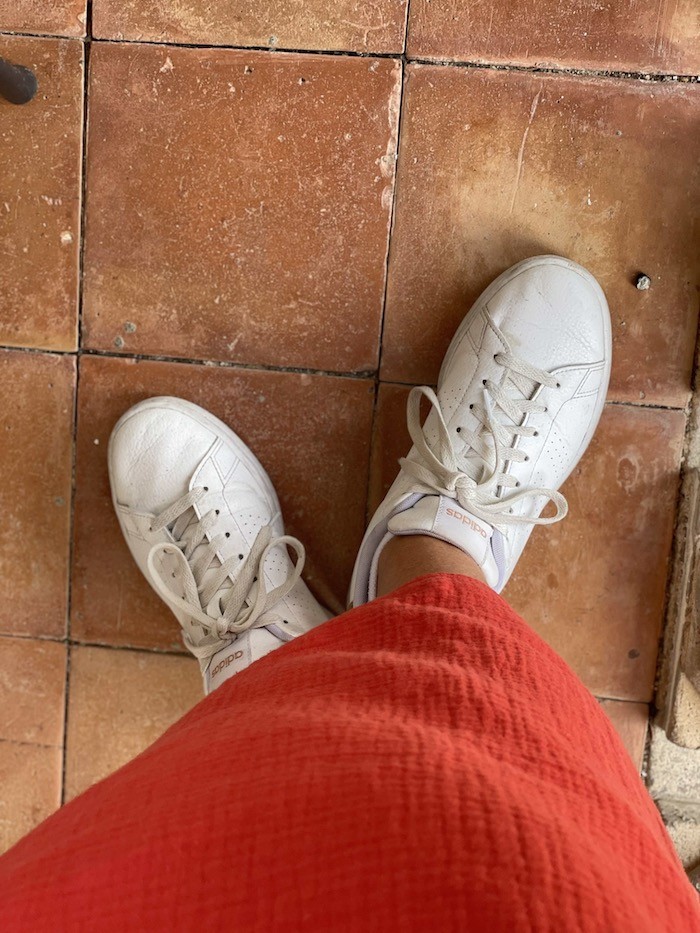 Simple natural jewelry
I love to wear a long statement necklace because it helps to create a longer line from my neck down. As you know I am short waisted so any kind of line that draws your eye downward is a huge plus.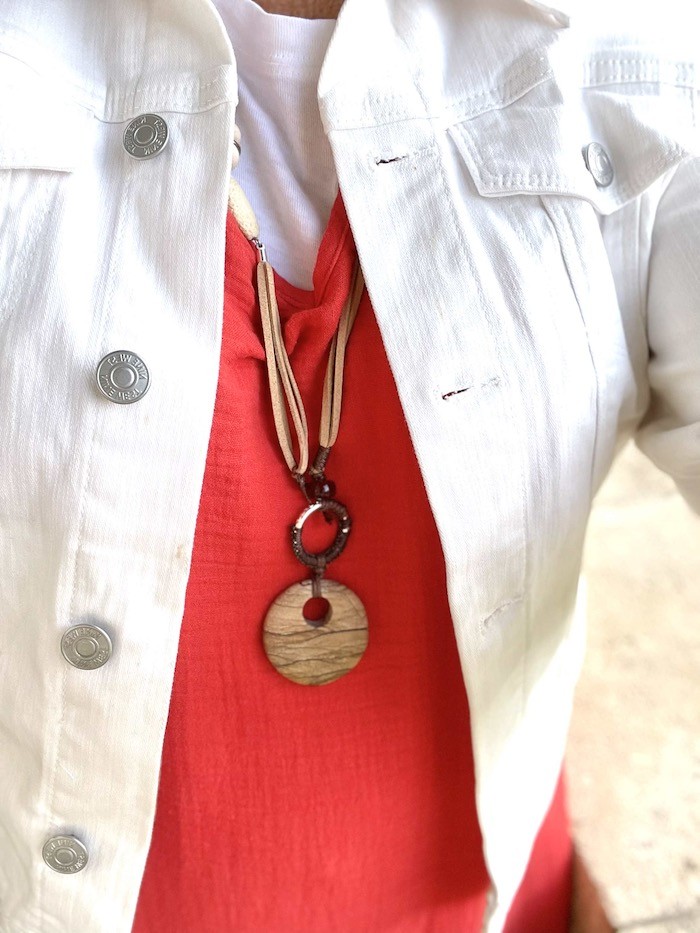 My favorite what I like to call "placemat earrings" are not a perfect match to my necklace but I think they work together well.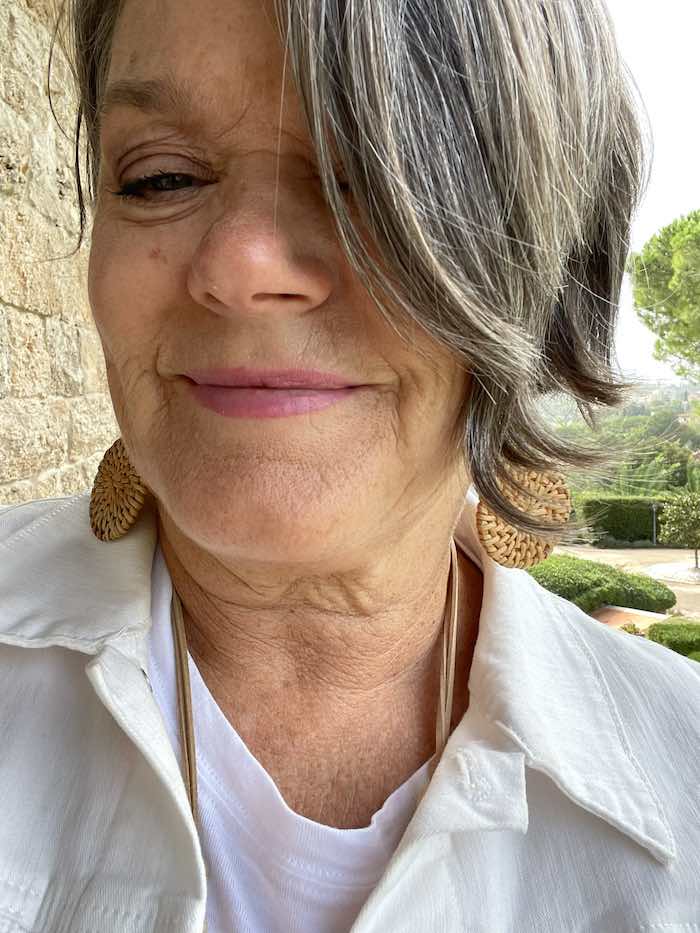 Shop Similar Clothes

More Fashion Posts