I have about worn this striped top to death! Today I am sharing two different pants to wear it with. Striped tops are so classic and go with just about everything. That is probably why I have worn it out. I love the skinny stripe because I think it is more flattering but I know the wide stripes are really popular right now too.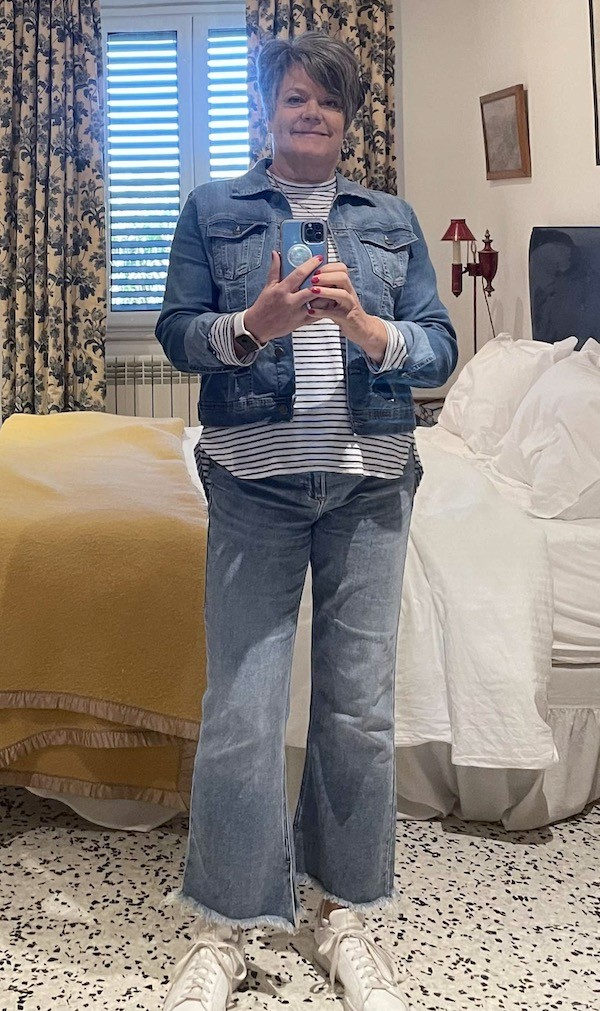 Striped shirt with raw edge jeans
My favorite way to wear this striped top is with frayed or raw edge flared jeans. It is a casual and fun look. I love the option of wearing a jean jacket over the striped top for a finished look. This particular striped top is long in the back and short in the front.
You can see my other 5 outfits with this striped shirt here. There is also a fun video in that post that I think you will get a kick out of it.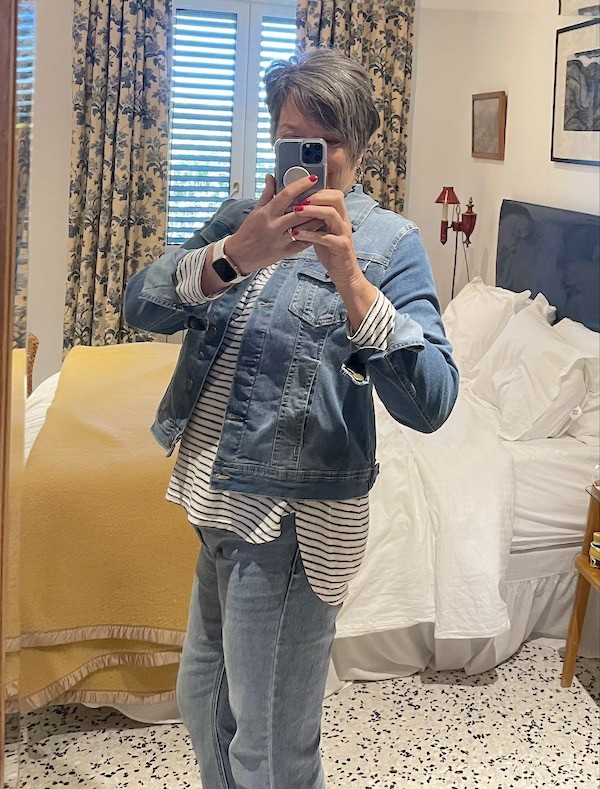 I wore this outfit when I was traveling in Italy and knew I would be walking a lot. My white adidas sneakers were a must. A light jean jacket is so great to travel with because you can always take it off when it gets too warm. Keep it handy by putting in your bag or tying it around your waist.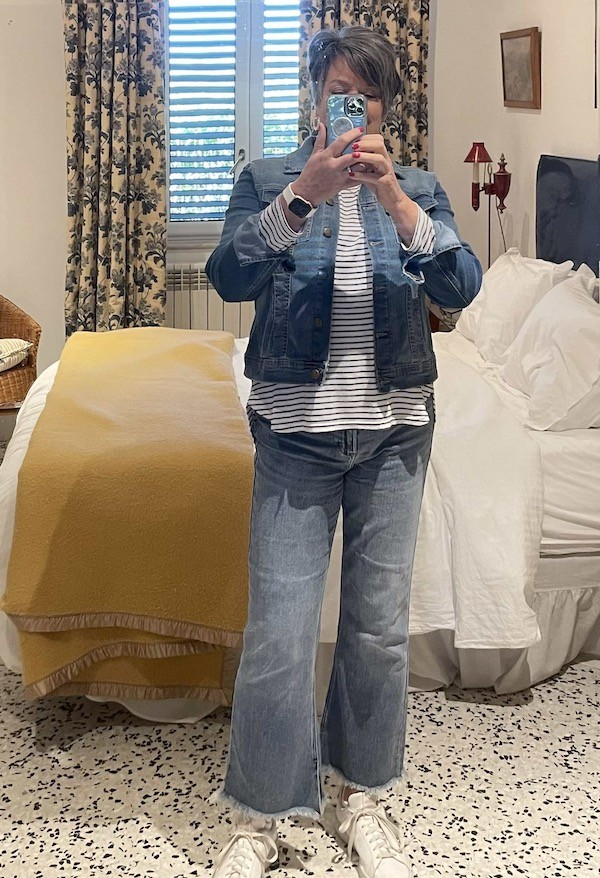 Adding jewelry
A simple gold necklace adds the perfect touch to this casual outfit. I really love how this necklace is two in one. A shorter necklace combined with a little longer one that has a round gold pendant at the bottom.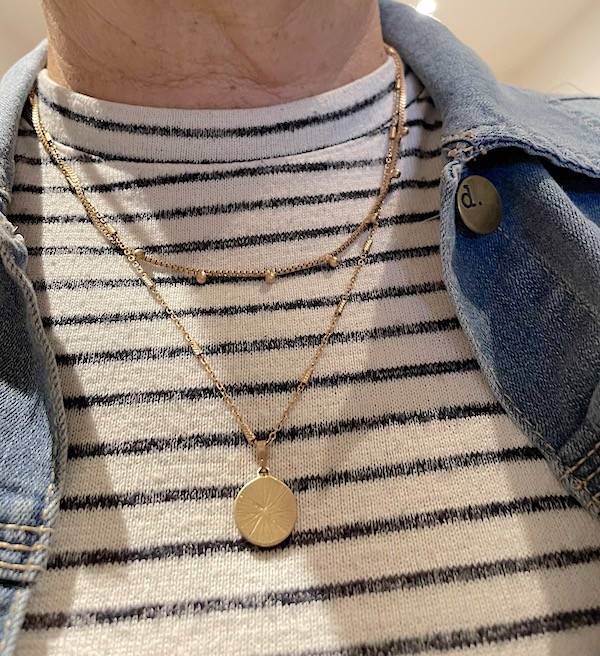 Simple gold hoop earrings are always a great choice for a casual outfit.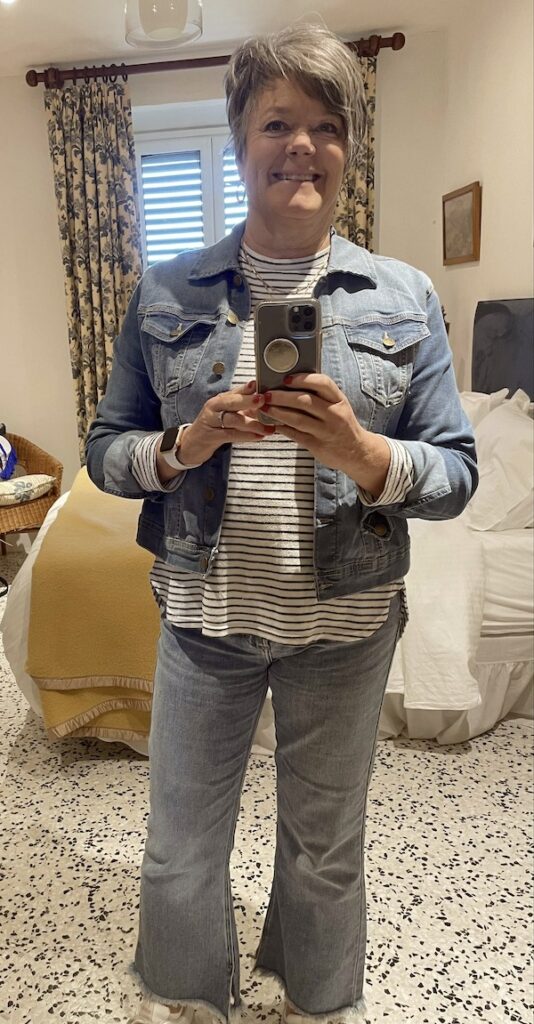 Wide leg navy pants with striped top
When fall arrives it is time to wear my long wide leg navy pants. This type of pant creates a long lean look.
Who doesn't love that?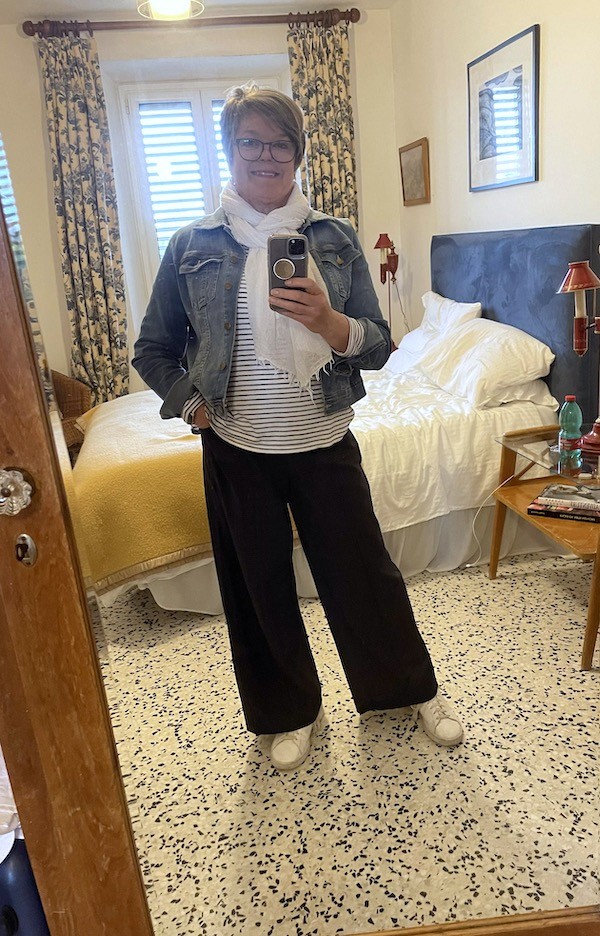 Once again the striped top looks great with these pants. I like this top because it is what I like to call "light" form fitting. It is form fitting but it is not a squeeze the body type fit it is light weight and very comfortable.
I bought this from Banana Republic outlet a few years ago. I wish they would make this again!
Again I topped it off with my denim jacket to finish the outfit.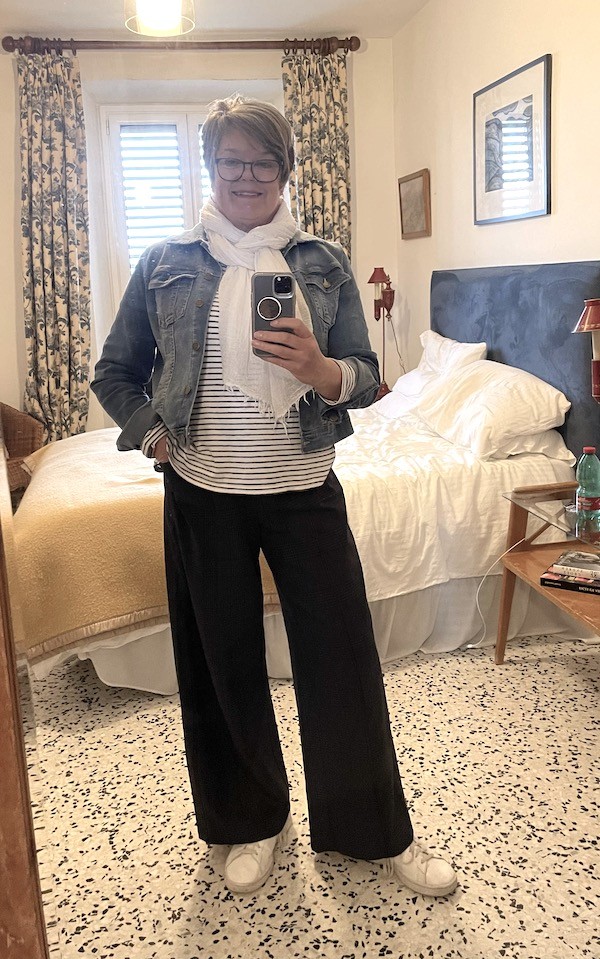 Adding scarf and puffer coat
To keep warm when the weather gets chilly and wet add a scarf! My white scarf not only looks great with my striped top but it also keeps me warm.
The black puffer coat it also perfect to bring when traveling because you can smash into your carry on bag. It is so lightweight but keeps you super warm.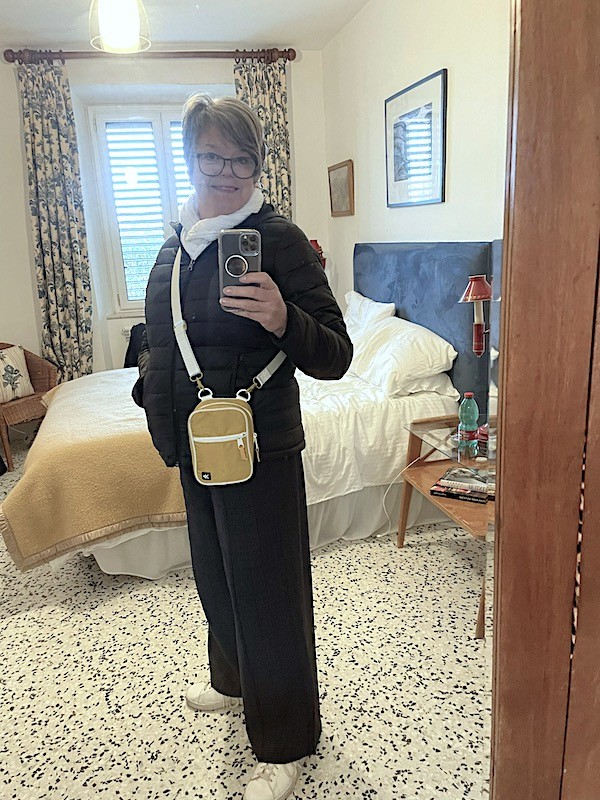 My little yellow crossbody bag has been my favorite little bag! It holds quite a bit of stuff including my cell phone, Tylenol, bandaids, lipsticks, wallet, eye drops etc.. They come in different colors too.
Funny thing my granddaughter and I have matching yellow bags and my sister and niece have matching black ones!
So fun and cute!
Shop similar fashion