Karins Kottage linky party #325 is in full swing today! Last week I was so excited to see some beautiful craft ideas. An easy DIY fabric coastal wall art, stunning glass garden collection that will make you want to take up that hobby. Also I am highlighting a fun back to school basket and a yummy Bahn Mi Burger recipe that I can't wait to try!
Summer is such a fun time to get creative and try new things. New recipes, crafts and hobbies. I know these ideas will inspire you! As always thank you so much for participating in my linky parties each week and sharing your creativity!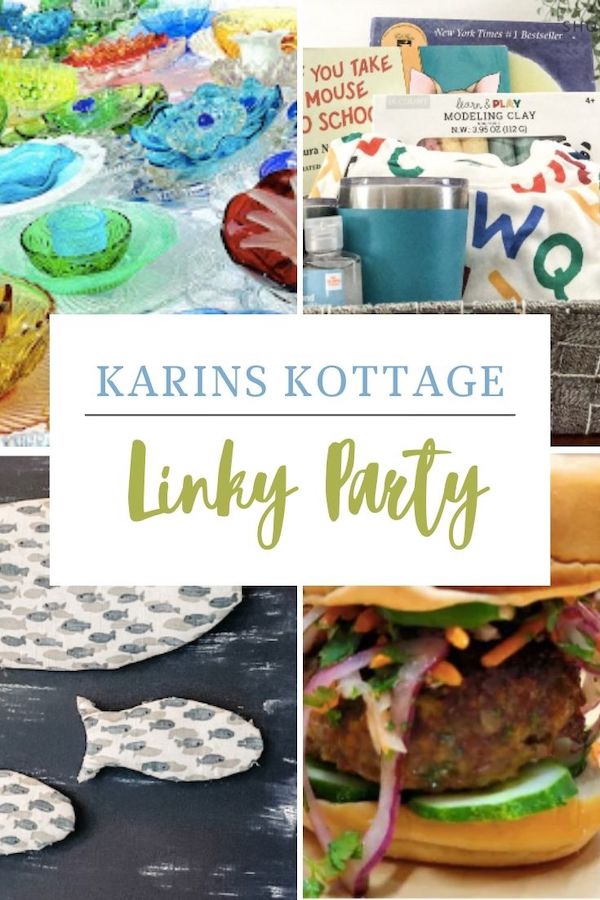 Karins Kottage linky party highlights
If you missed last weeks party you can click here to view it. I chose these 4 bloggers and their ideas to share this week. Make sure to pop over and say hi!
This spectacular glass garden collection is so pretty! Jeanne has created 90 glass flowers! You need to check out all her creations on her blog Jeanne Selep.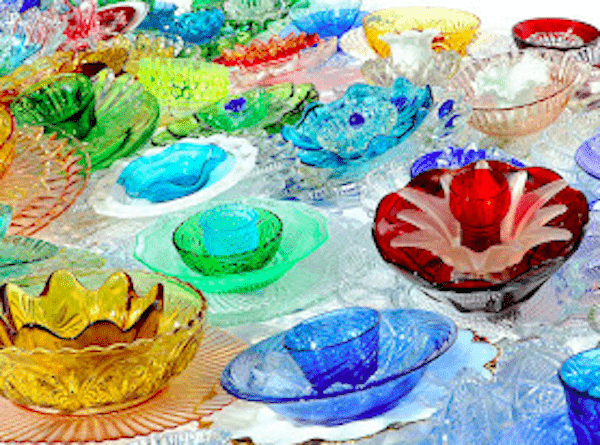 Saved from Salvage has the cutest easy coastal DIY wall art. These fish are made with fish fabric, stuffing and a little cardboard and mounting them on a piece of wood that she painted!
Isn't this such a cute idea for a fun coastal room?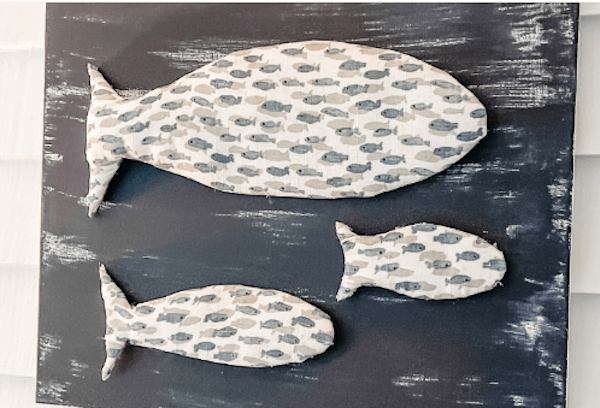 Our Tiny Nest has put together a darling back to school basket for her kids. Wanting to put something together to give her kids the night before their first day to ease some of the nerves and make it fun.
I wish I had thought of this when my kids were young and nervous about starting school.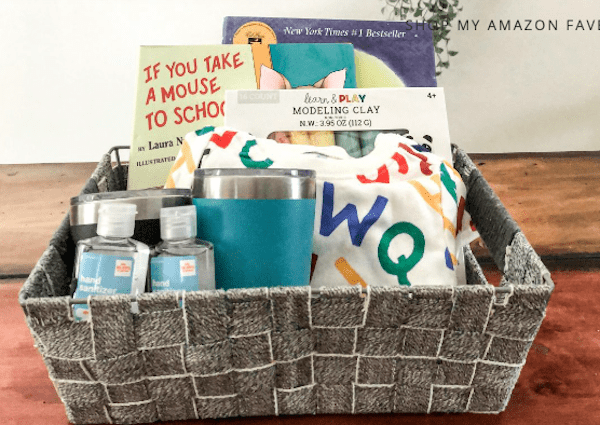 Homemade on a weeknight has an amazing recipe for pork Bahn Mi burgers! YUM! This type of hamburger has some heat due to the jalapeno peppers on it and sriracha sauce but you can limi some of the heat but don't completely leave it off.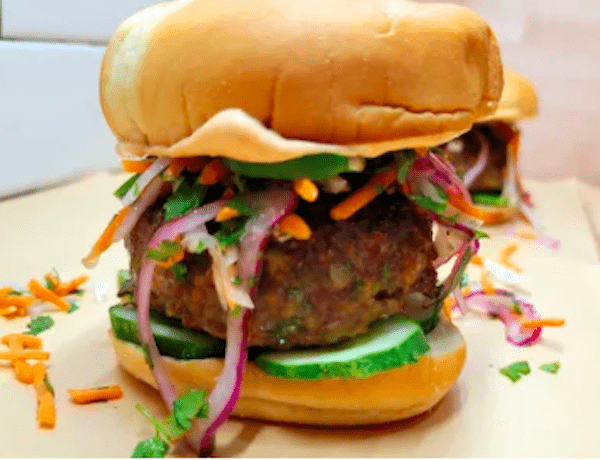 Karins Kottage Happenings
Since my mom passed away we are getting ready to sell their little cottage that they had just moved into in March! It just breaks my heart that she didn't get to enjoy her darling home like we had hoped. It is such a cute little place.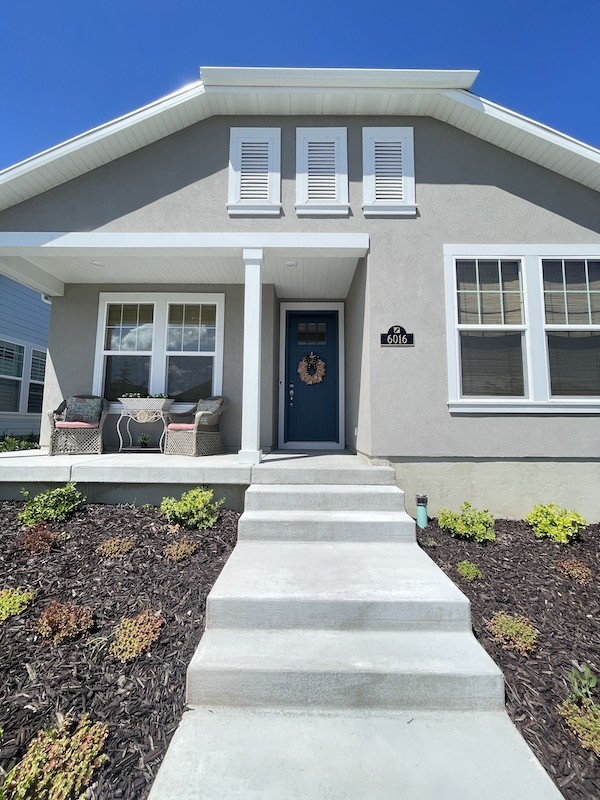 Mom has always loved all things French and it showed in her house. My sister and I just finished staging it. It was pretty easy to do because she had so many cute things to work with.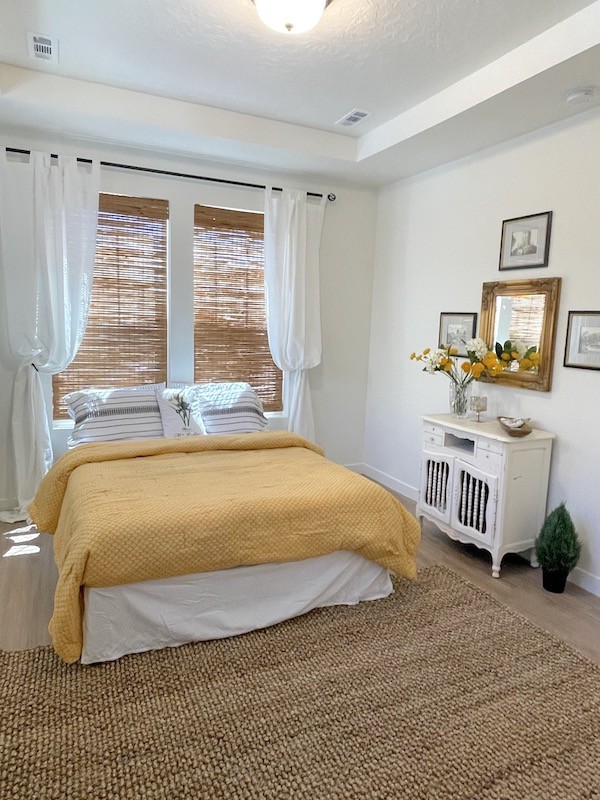 This is my favorite view of the kitchen and dining room. We bought her the pot rack to hang above her kitchen island. You can find aa very similar one here.
If anyone is interested in the house let me know. It located in Daybreak Springhouse 55 and older community.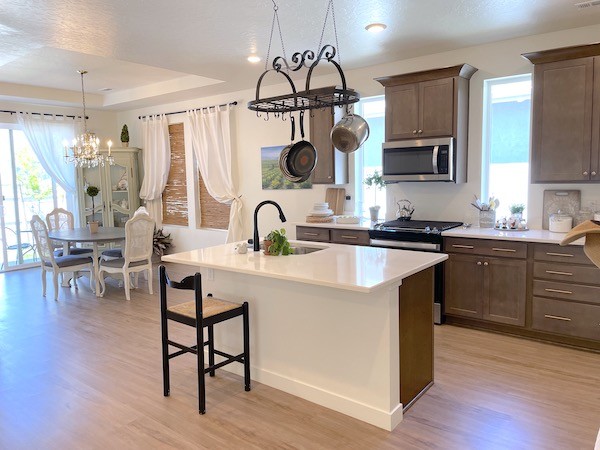 Shop
Linky Party!
Link up your favorite creative posts! I can't wait to see what you have been working on this summer. Please visit at least 2 other bloggers.