Romantic decor ideas including tablescapes, food and lovingly restoring furniture
I was really impressed with these ideas from last weeks linky party! Pretty Valentine poppers to give to your guests, a pretty and simple pink and white tablescape idea and a gorgeous charcuterie board that is healthy! Plus you will flip over how this furniture makeover!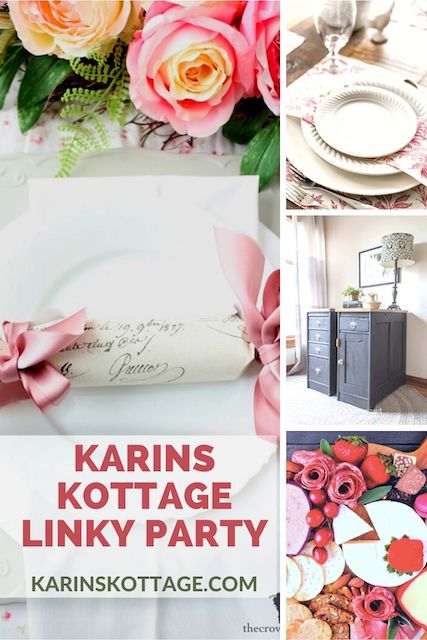 Karins Kottage Highlights
It seems like there is always a party going on here at the Kottage! Either here at my house at church or at one of my daughter's houses.
Since end of January-
A valentine dance for the youth at church. Luckily I saved most of the decor we made from last year!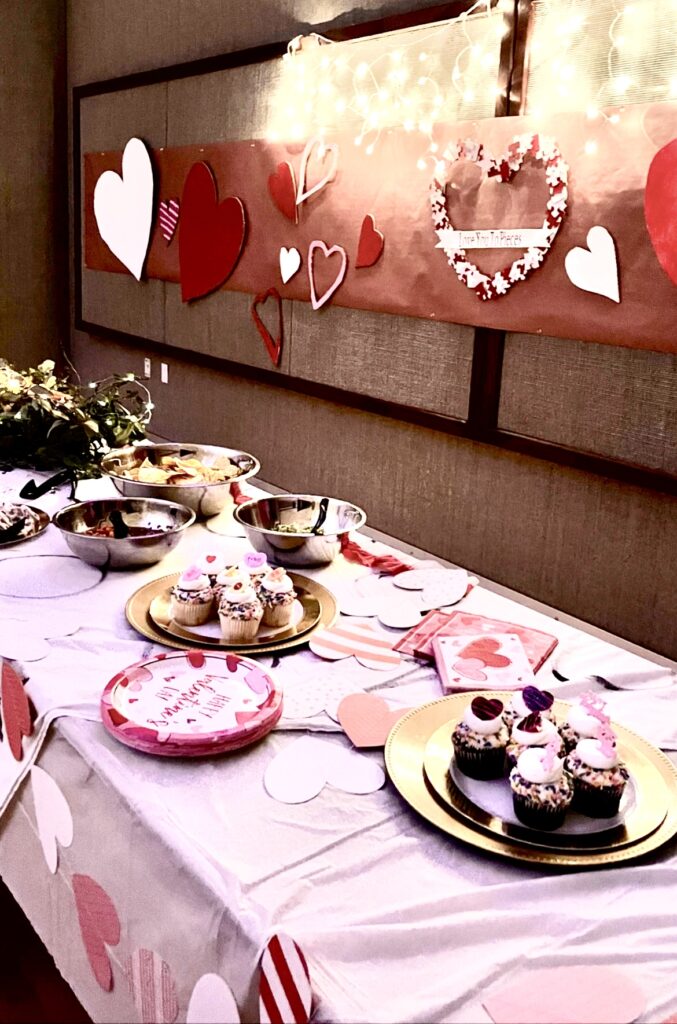 Including this Valentine photo booth backdrop that I made. The kids really enjoyed this fun dance!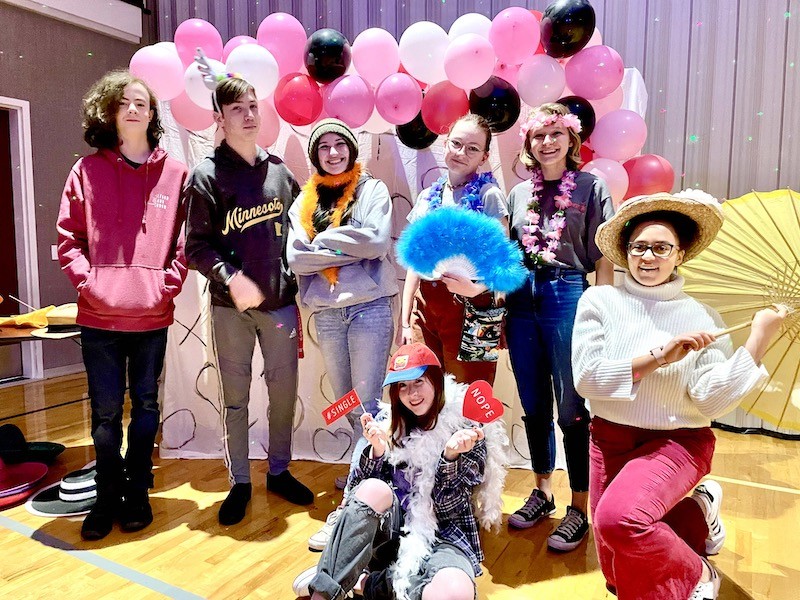 My niece's bridal shower for 20 or so friend and family. (I still need to blog about the details)
Remember when I used this chalkboard for my granddaughter's French Birthday party here?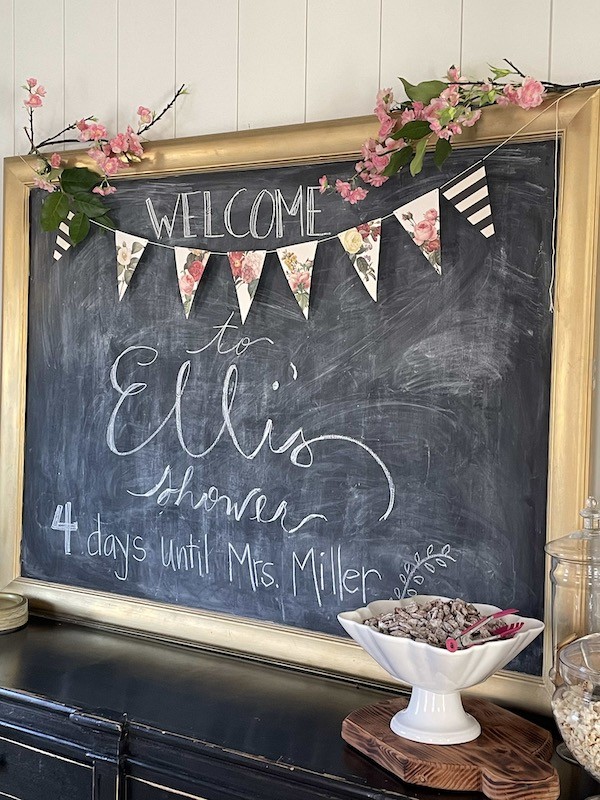 Helping set up at her wedding reception. We set up a taco bar. It was fun to set it up similar to the one we did for my daughter's fiesta baby shower.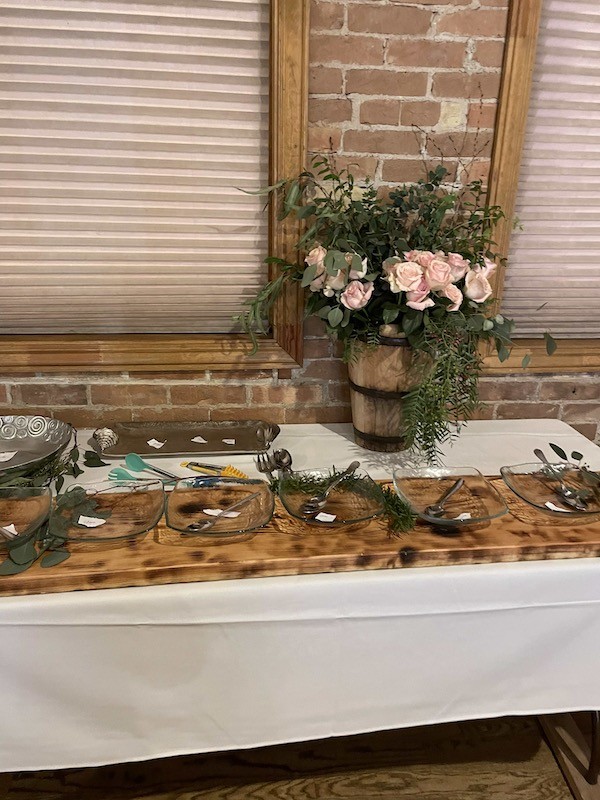 A Mother daughter activity at church. I dipped 60 pretzel rods for the moms and daughters.
They love these kind of easy to make treats!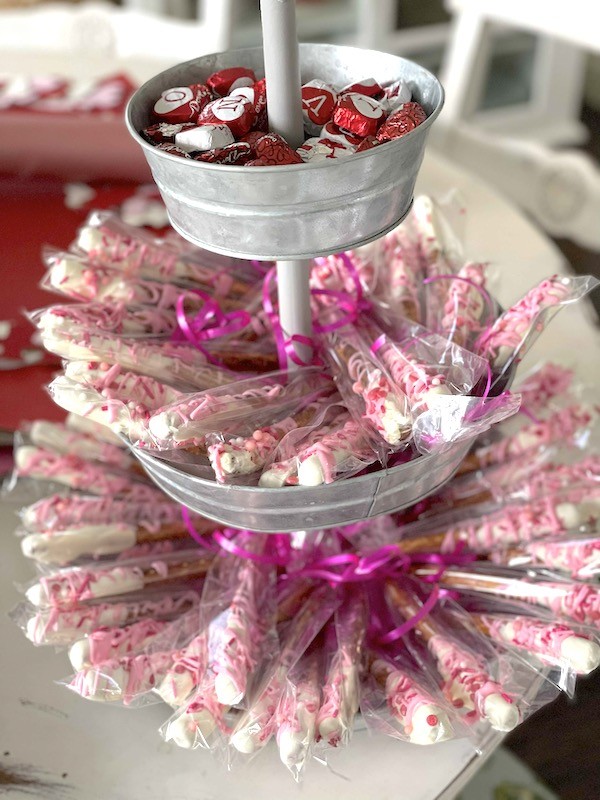 I also attended a couple of ladies lunches and one of my friends made my simple little naked Valentine cake in the shape of a heart!
It was sooo yummy!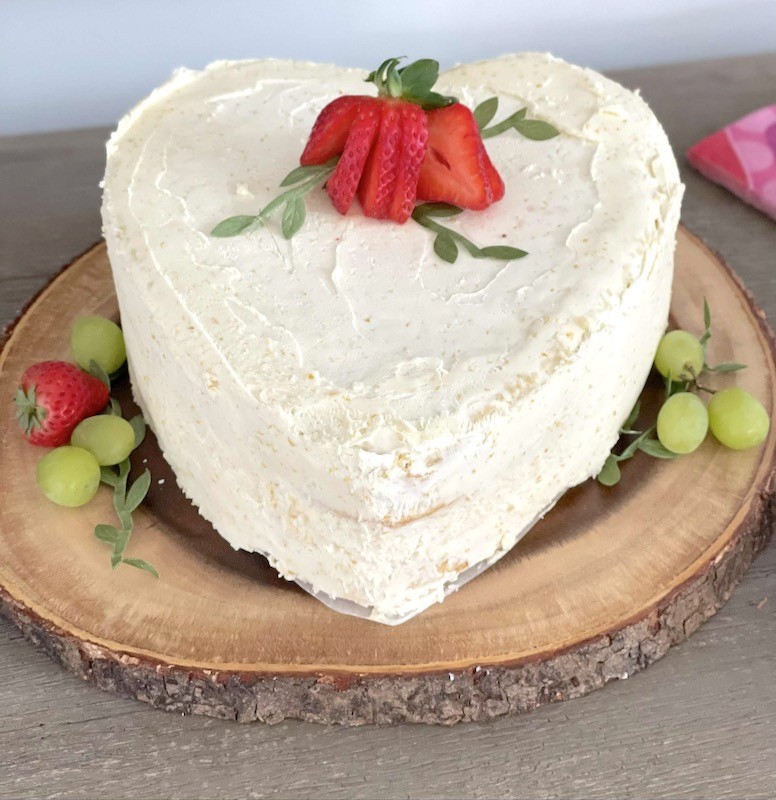 On Sunday we attended my daughters super bowl party! Emily made this amazing charcuterie board!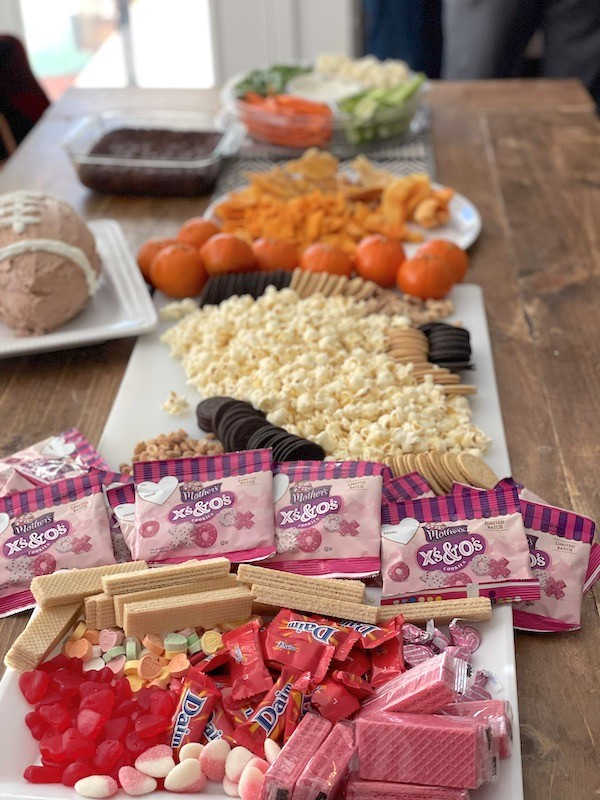 No wonder I am tired haha
Now we have three family birthdays coming up!
One of which is my hubby's 60th! It is crazy but I wouldn't want it any other way!
Romantic decor ideas Highlights
Ok enough about me! Here are the romantic highlights from last weeks linky party!
Coco over at Crowned Goat always has gorgeous ideas!
In fact I may have highlighted this idea last year but it is so good I had to highlight it again this year!
I love these little poppers that she shows how to make.
I am going to make some for Easter!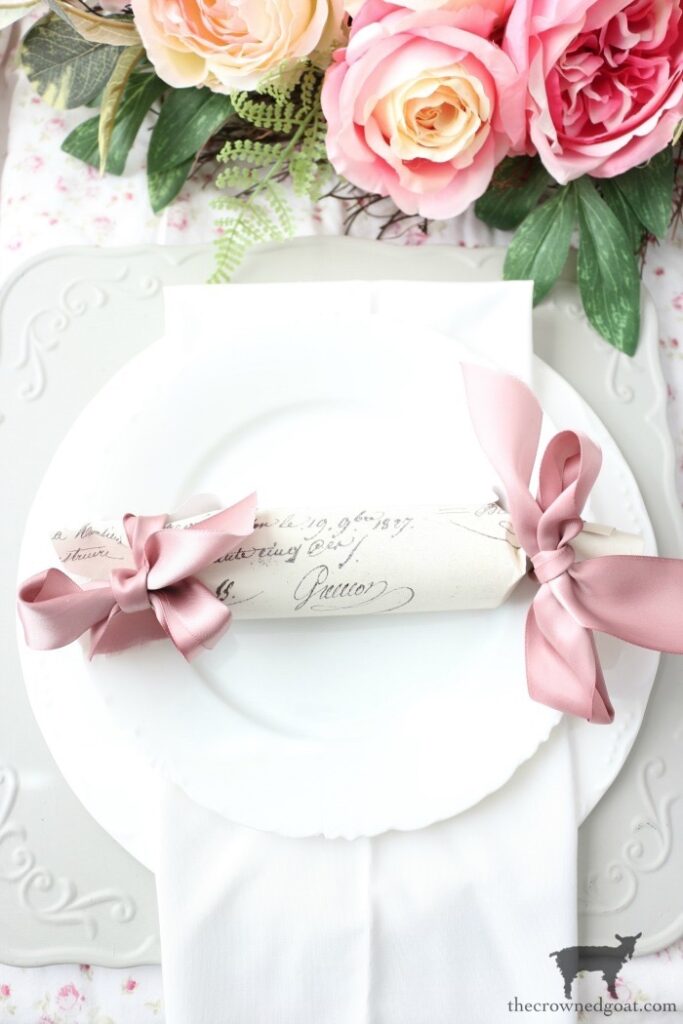 This romantic tablescape just makes me say ahhh!
I love how Saved from Salvage used one napkin for a placemat and the other for napkin under the salad plate.
It is perfect for Valentine's day but could also be used any time you want to set a pretty romantic table setting.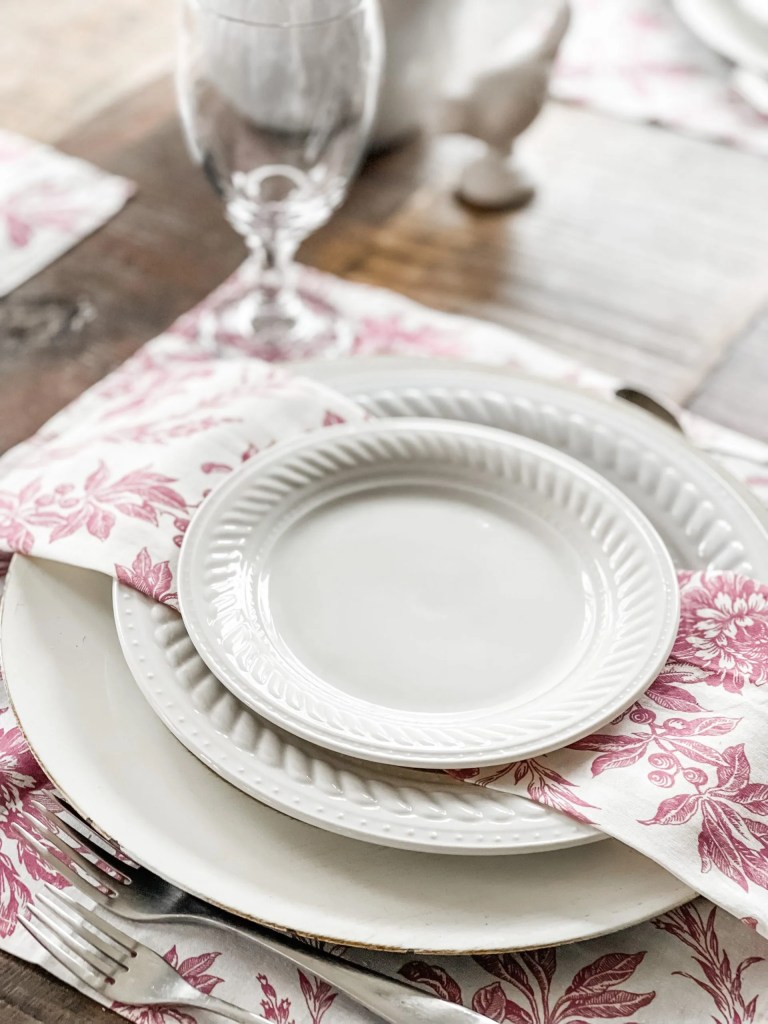 Not only is this charcuterie board spectacular but it is also has some healthy dips! Fivespot Green living put together a huge roundup of appetizer ideas.
Sharing lots of recipes from all over the internet. This is one to pin to keep on hand for sure!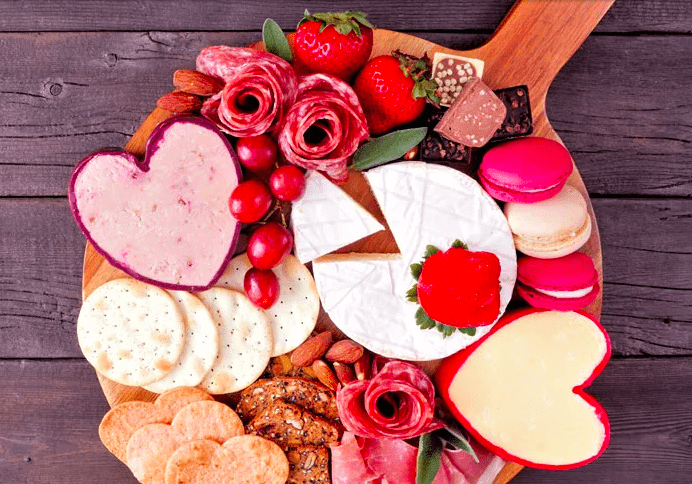 There is something romantic about restoring an old piece of furniture. These cabinets are from an old roll top desk!
Reinvented Delaware finds broken down pieces and reinvents them to be used in new ways!
The milk paint on these black cabinets are just beautiful!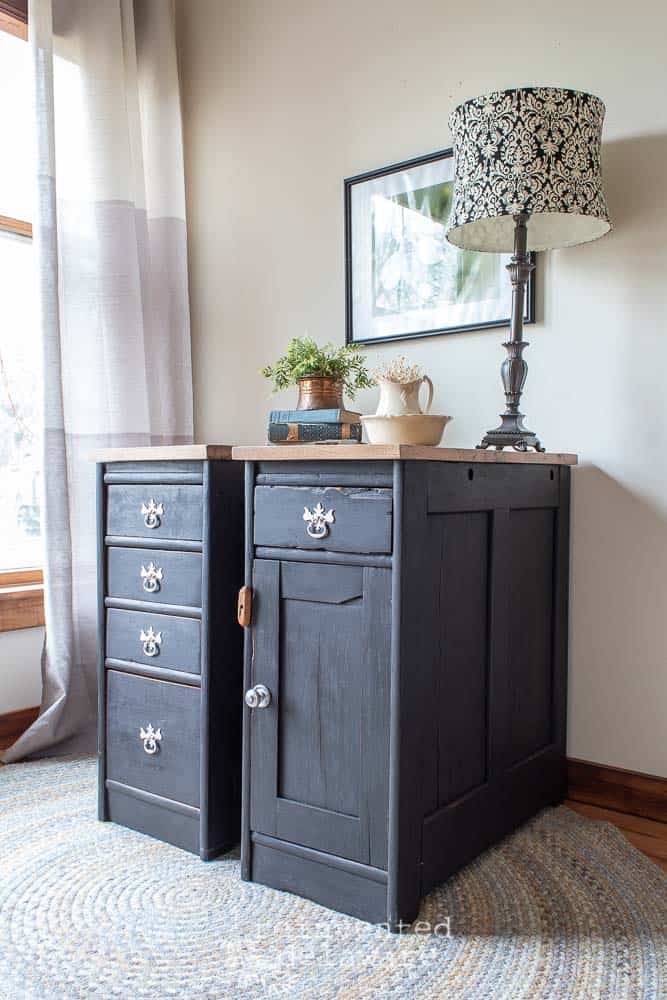 Shop
Get a head start on Easter tables decor!

Linky party
I can't wait to see what you all have been up to!