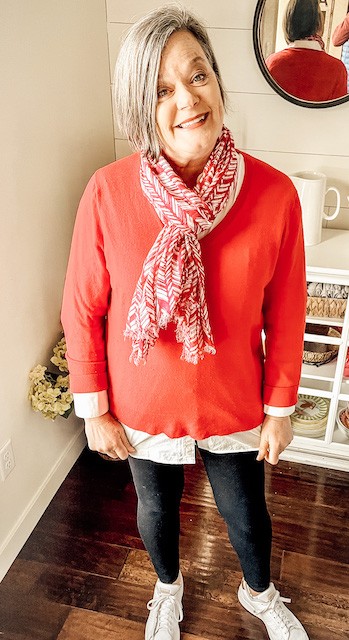 Wouldn't you like to know how to style casual cozy sweater and leggings?
Casual Friday outfits are my favorite when I wear a casual cozy sweater and leggings.
This type of outfit is perfect for when you can relax at home or running around town.
Most days for me are casual so I love it when I find a cozy long sweater to put on over my leggings and still feel pulled together.
Is it weird to wear a sweater with leggings?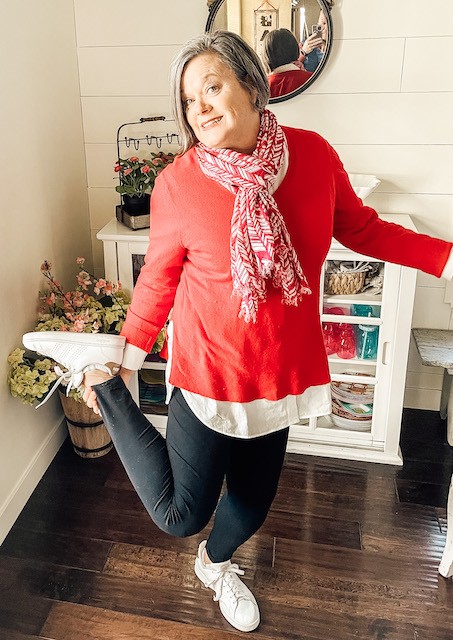 Heck no! It is the most comfy way to wear an oversized sweater.
I like to layer my sweaters with a basic white blouse underneath to give it a little more polish.
Also having a collar underneath breaks up the color around my shoulders and neck area.
I have broad shoulders and a short waist so the more I can find ways to break up large blocks of color the better.
Black Leggings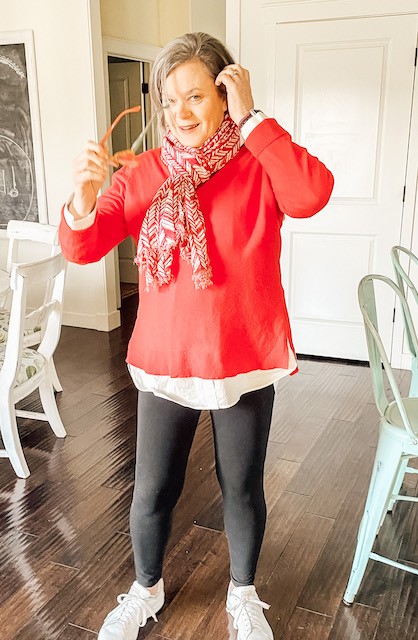 Leggings are seriously one of the best inventions!
They have what I like to call the four C's. Comfortable, casual, cute and cozy. They are so perfect in the winter!
Long tunic sweaters look so good with them.
Paired with a long white blouse, a long coat and some boots and you are good to go!
Or you could also wear your leggings with a long cardigan sweater and some flats or heels for a little more dressed up look.
Favorite Adidas white sneakers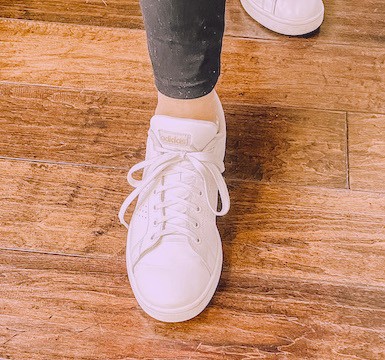 To run around town in my causal cozy sweater and leggings I wear my favorite adidas white sneakers. They are my go to shoes for comfort and cute casual style.
If it is snowing I would wear my Sorel snow boots to keep my feet warm and dry.
Plus I really like how my leggings look tucked into a higher snow boot too.
Adding a fun scarf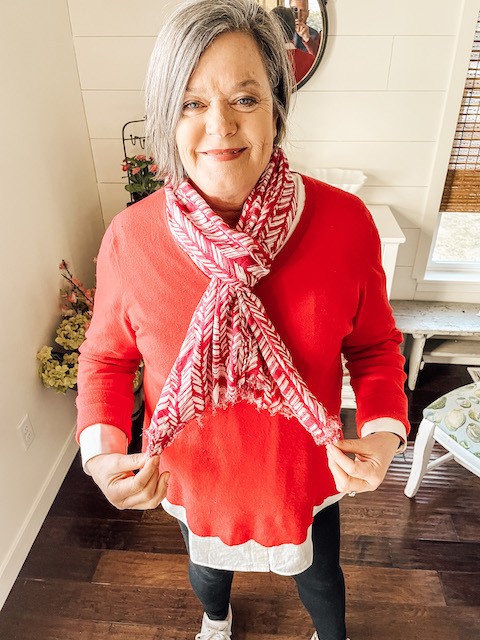 If you have followed me for any length of time you know how much I love scarves. They bring color, texture and style to practically any outfit!
It also keeps me warm! Interesting to note though that I have even worn lightweight scarves in the spring and summer. I have noticed when we travel to Italy or any where in Europe the women always have a scarf on.
Sunglasses and a mini crossover bag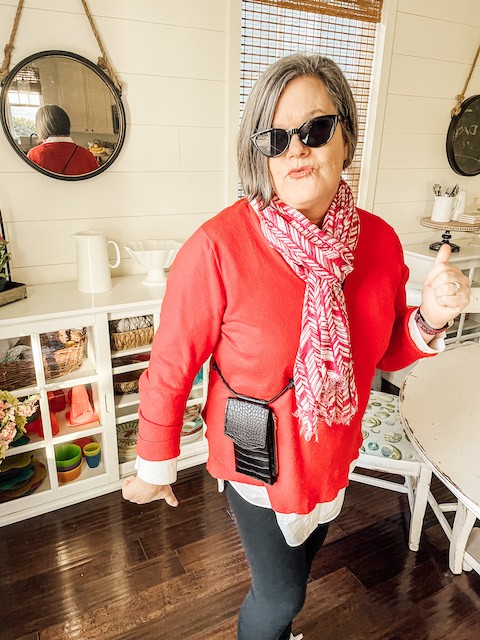 Last but not least to finish off my casual cozy sweater and leggings outfit I add sunglasses and a mini crossover bag!
Simple easy casual and fun to wear!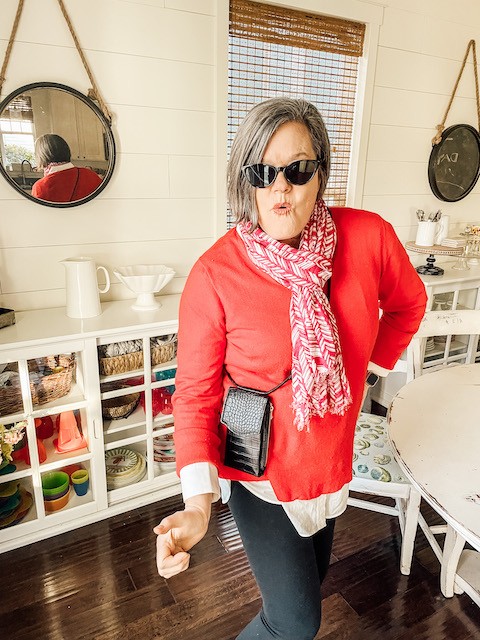 Shop Fashion Finds