Welcome to Karins Kottage LInky Party all bout fall crafts and recipes! Today I am highlighting some really great ideas from 4 bloggers. A stunning lake woodland fall tablesape, a delicious spinach salad that is perfect for Thanksgiving, a really pretty vintage window craft and a yummy apple butter recipe made in the crockpot!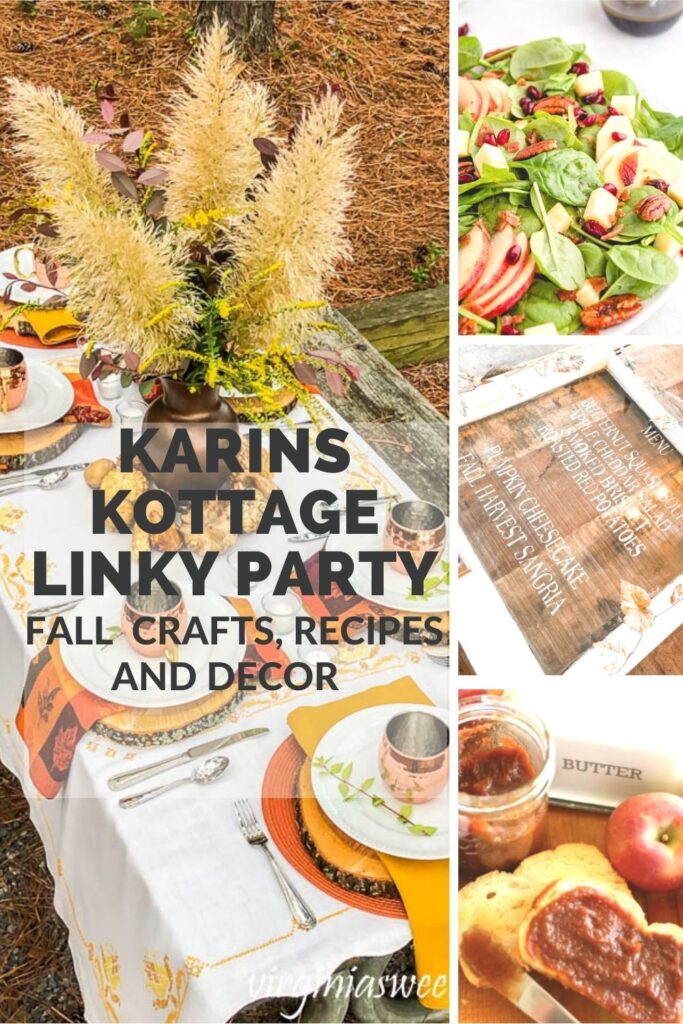 Karins Kottage Happenings
Before we get to the details of who I have highlighted this week, let me share what has been happening with me.
Of course last week was Halloween! I held a family Halloween party earlier in the week and it was so much fun! You can find all the details of the party here!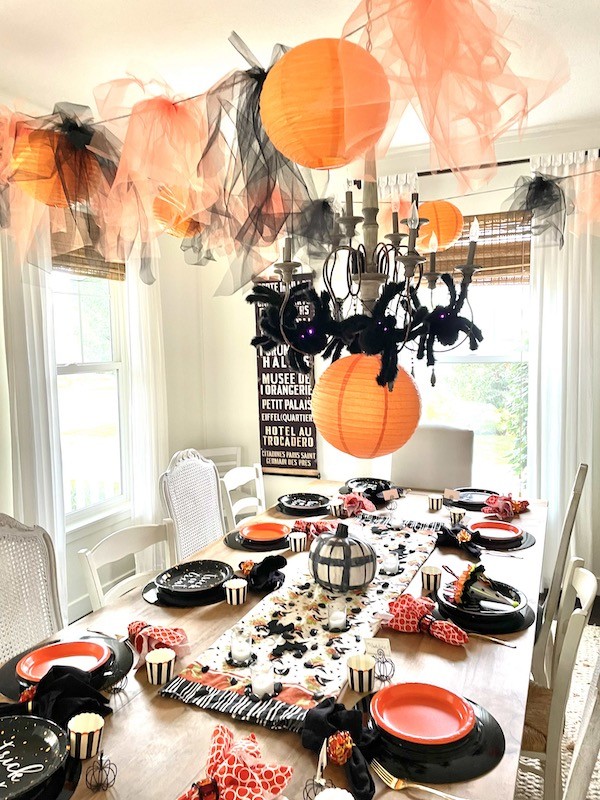 On Saturday we went trick or treating with our youngest daughter's family and it was really fun. Our neighborhood really goes all out with decorations!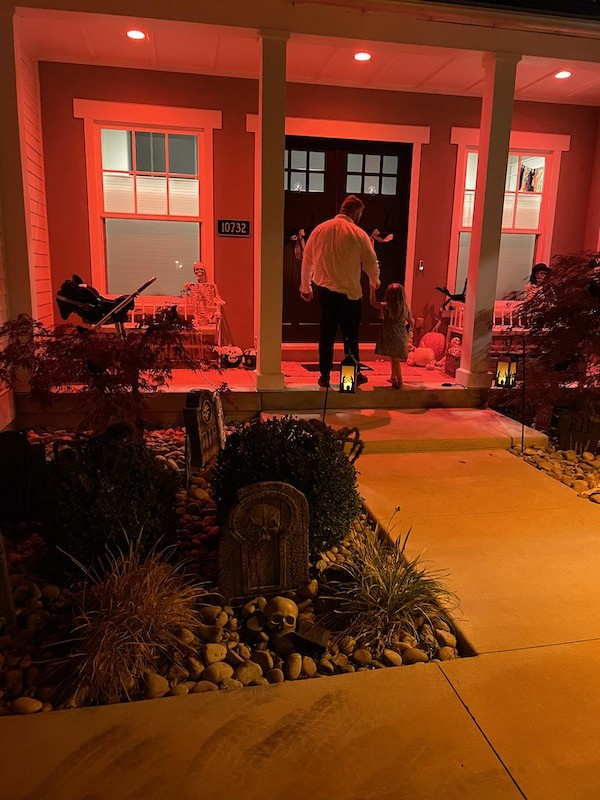 I am currently in Calif with our oldest daughter and her family. We decided to go this week instead of when everyone else invaded California a couple of weeks ago during fall break.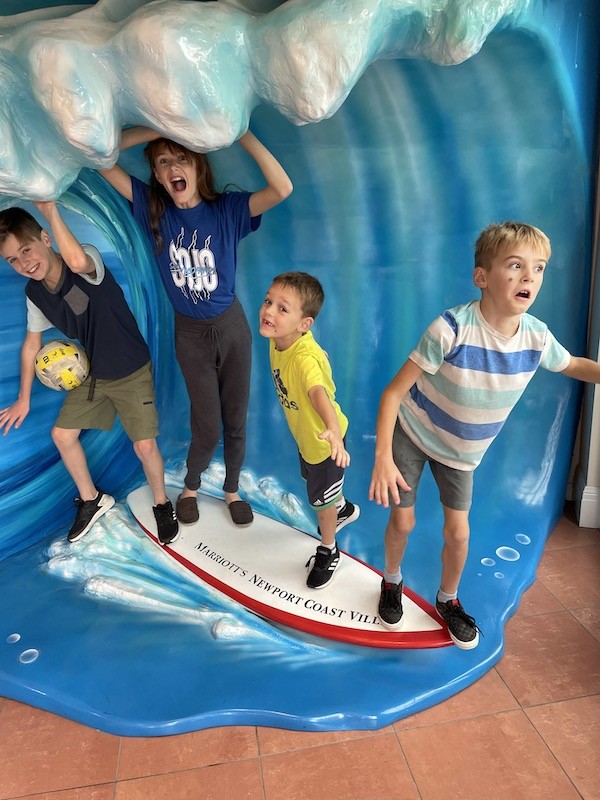 Most people from Utah come that week with their families to go to Disneyland.
We are going to Universal Studios because the kids want to see Harry Potter's world.
Karins Kottage Linky Party Highlights
Saved From Salvage is sharing this really unique menu idea! Using an old window and stenciling her menu on it with Silk Mineral paint.
This is such a cute idea for Thanksgiving to have the menu like this!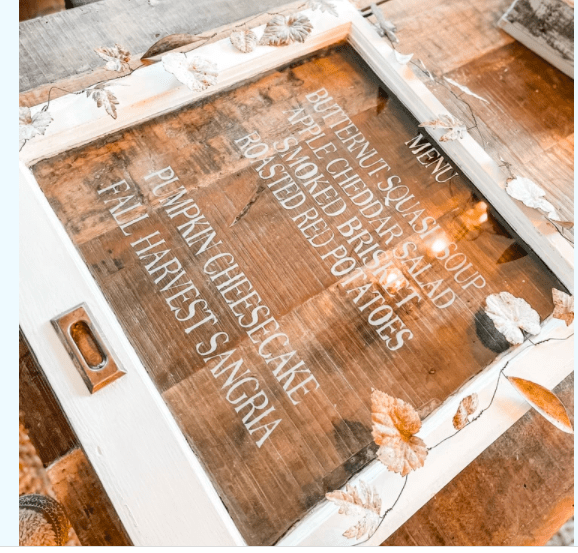 Virginia Sweet pea put together this gorgeous lakeside fall table in the woods!
The copper mugs mixed with her wooden slabs used as chargers are inspiring me! I need to use mine like this!
I can't wait to try and create something similar to this by our lake!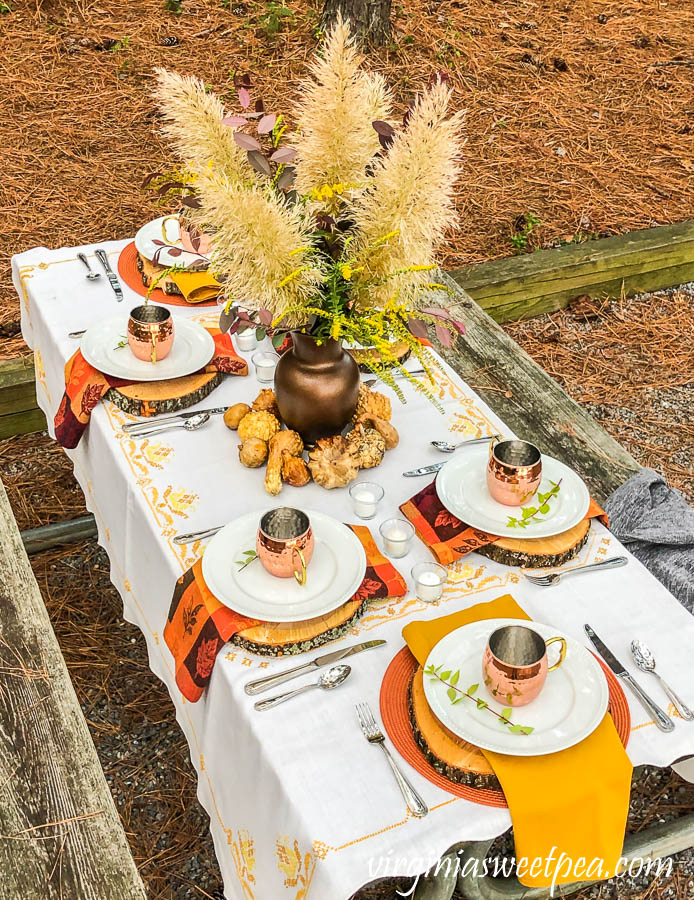 Spinach salads are the best! Wanderlust is sharing this delicious looking apple spinach salad. It has bacon, cranberries and pomegranate seeds in it.
I usually make my spinach salad with strawberries but I think I will add this to my salad recipes for sure!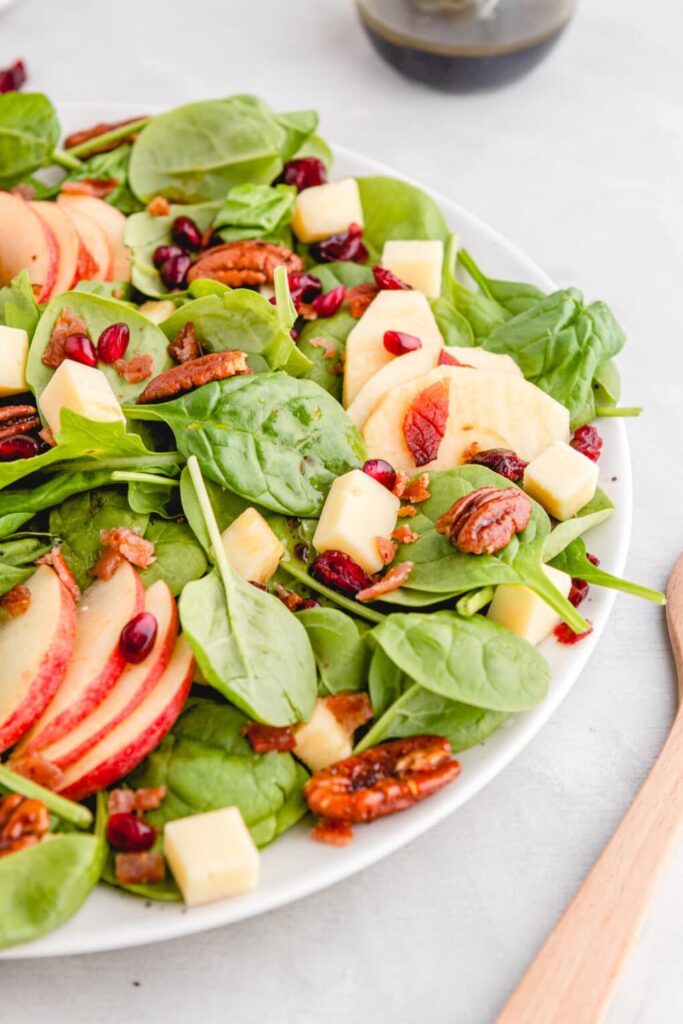 Apple butter in the crockpot! This recipe from The Everyday Farmhouse is the easiest way I have heard of making this delicious spread.
You can use it on toast, pancakes waffles even just your fingers! haha
This would be the perfect thing to give to neighbors during the holidays!
Easy homemade decliciousness!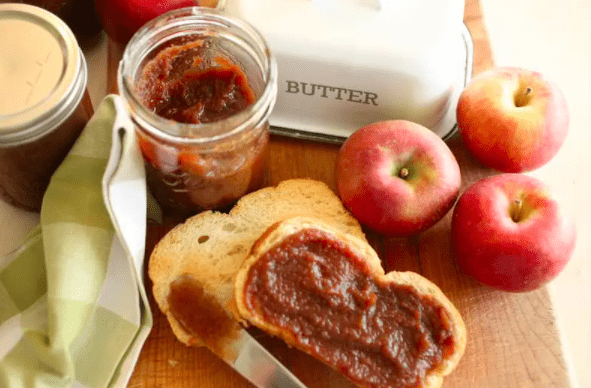 Karins Kottage Recipes
Best pumpkin Chocolate chip bread
Protein pancakes with sauteed apples
Light and fluffy cottage cheese pancakes
Link Party