Hello my friends and welcome to Karins Kottage Weekly Linky Party!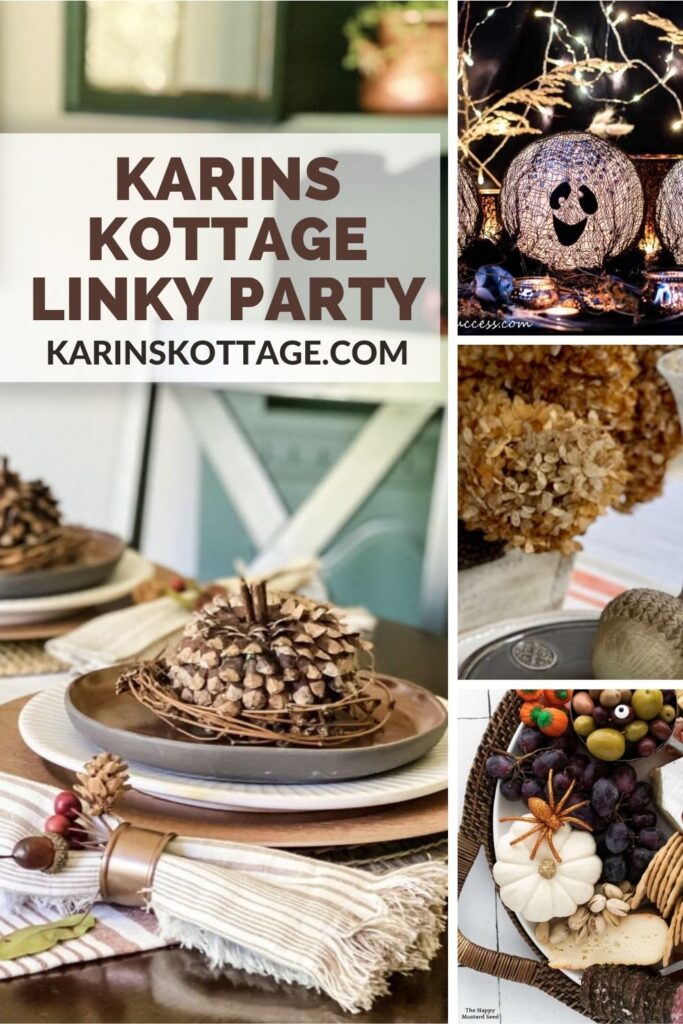 This party is where you can share all your creative ideas with lots of friends new and old. Plus this linky party is the place to get so much new inspiration for crafts, decor, DIY, recipes and holiday everything! I always find something new to try and learn about from each one of you!
Thank you for linking up each week!
How the party works
If you are new here let me explain what I do each week.
I highlight 4 different bloggers ideas. There are so many ideas to choose from each week and it is always hard to pick only 4! Then I post about my party on all my social media sites including IG, TikTok and Facebook as well as in my newsletter.
I would love for each of you to visit at least one other blogger and leave them a comment.
To help spread the love I would love it if you could pin my photo on Pinterest.
Highlights from last week
Here are the four bloggers I chose from last weeks party!
My sweet friend Leslie over at Feet under my table is sharing ways to help you get ready for fall.
I am in love with the way she styled her place setting with the cute acorn, the gorgeous dried hydrangea centerpiece and those silverware holders!
You have got to go check out all her fabulous ideas!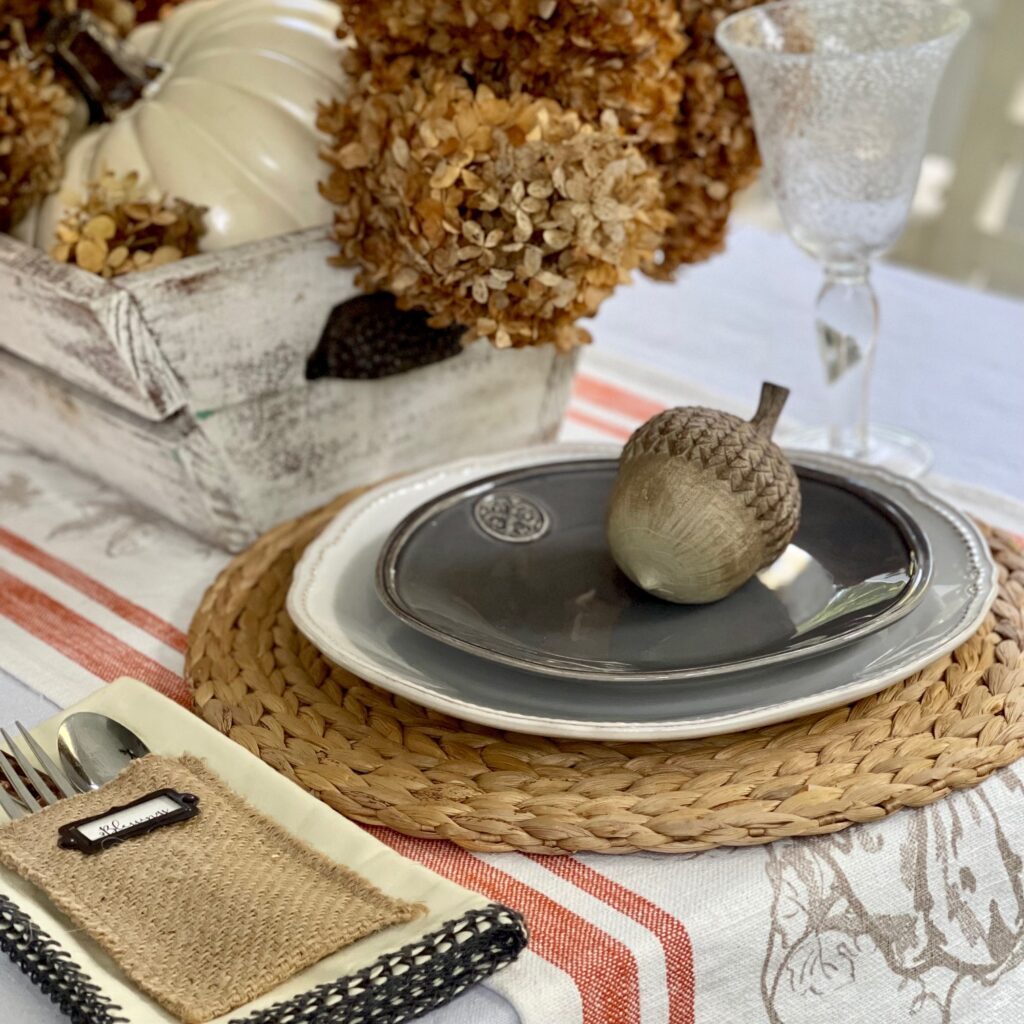 Chalking up success is sharing this super cute and easy DIY Halloween Paper lanterns!
The faces are cut out from card stock. I love that she gives you the free print out of the eyes and mouths to use. You simply trace them onto the black card stock paper and cut them out.
Perfect to get the kids involved in this project.
She is sharing lots of other fun inexpensive fall/Halloween projects on her blog. Pop over and say Hi.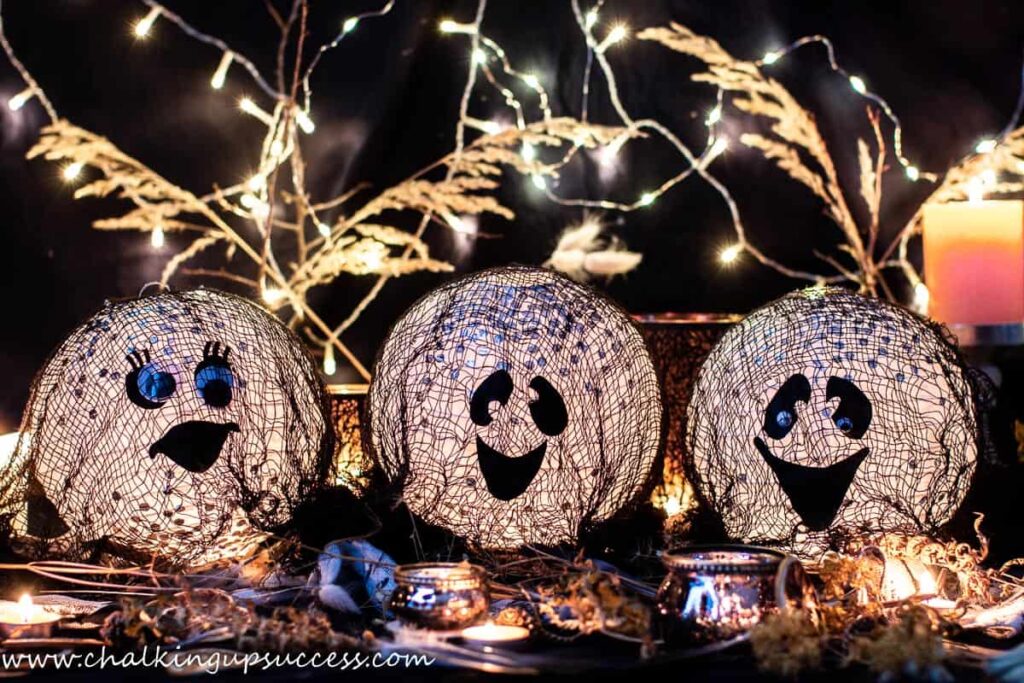 I think I make a charcuterie board for lunch most days but this Halloween Cheese board from The Happy Mustard Seed is just fabulous!
It has all my favorite things on it! Olives, grapes, different types of cheese, prosciutto, salami, crackers and jams and of course dijon mustard for some tanginess. Plus some candy corn pumpkins!
I love what she used to serve the olives and mozzarella balls in!
Go check it out and get all her stylish ideas!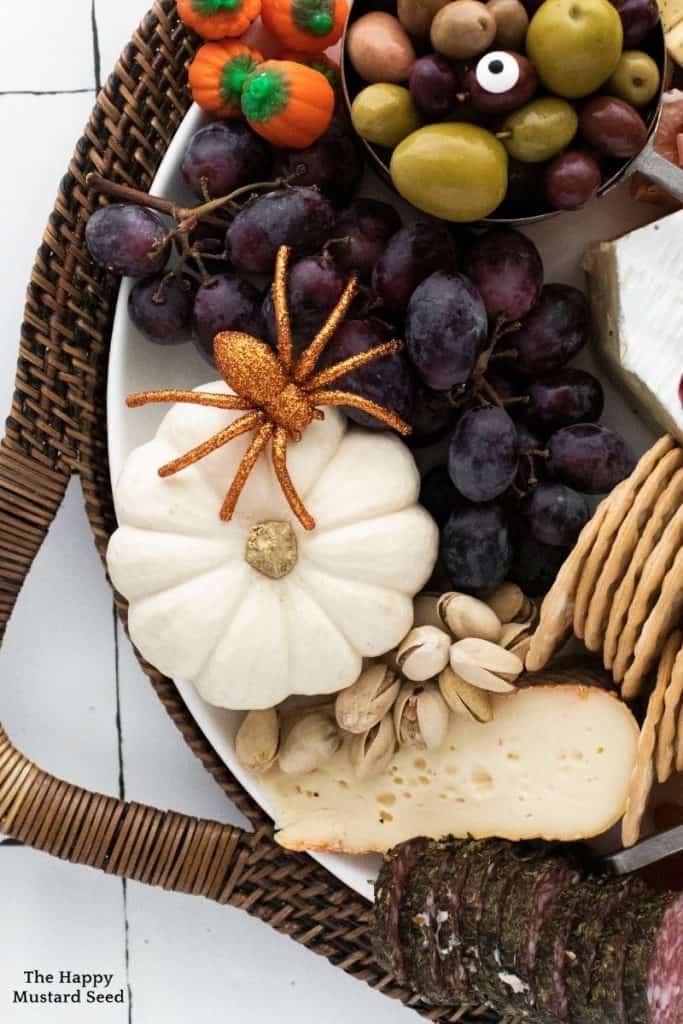 Jennifer over at Cottage on Bunker Hill is sharing this incredible tablescape with absolutely adorable pumpkins!
Jennifer made the little pinecone pumpkins and has a link to the tutorial on her blog.
I really love the colors she chose, warm browns, creams and copper.
Plus check out 30 other fall tours linked on her blog.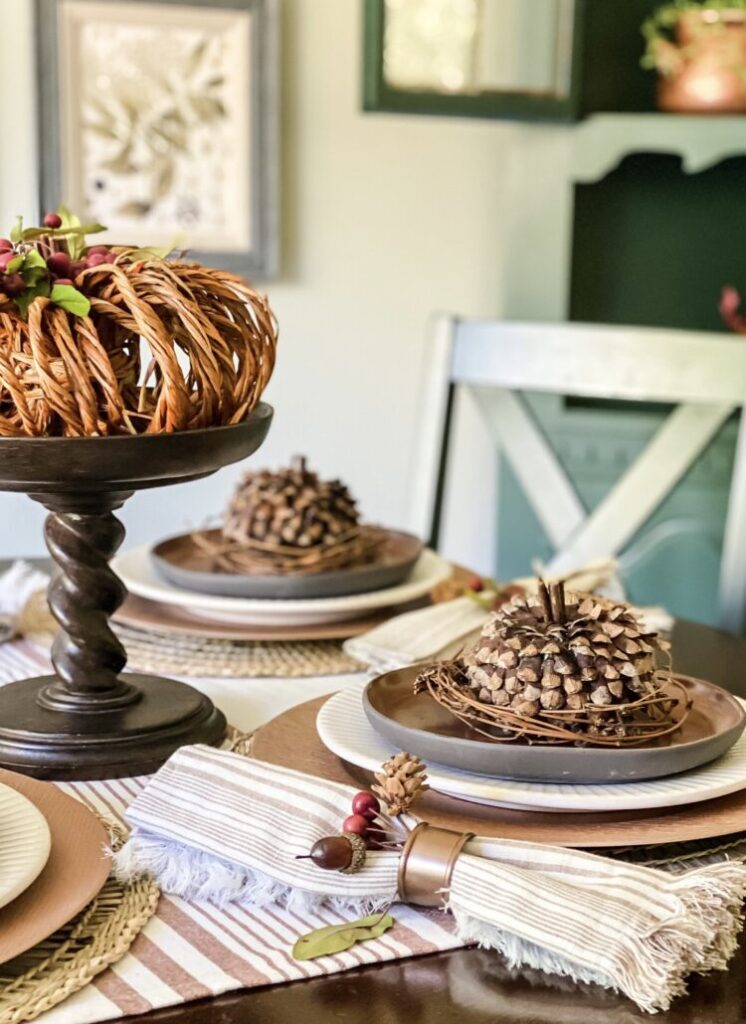 Karins Kottage Happenings
We have been traveling so much lately! I feel like I have been living out of a suitcase. In September we were in Italy, you can see posts here.
Then we hoped over to visit my mom in Southern Utah for a few days.
Yesterday we just returned from being in Texas visiting my hubby's brother and his family.
Traveling to Texas
We used to live in Texas and we loved it there. Wide open spaces, Texas high school football, Best BBQ ever and Homecoming mums!
If you have never heard of Texas homecoming mums you need to read my post all about them! It is a wild Texas tradition.
My daughter is the third from the left. This was totally new to us when we moved there.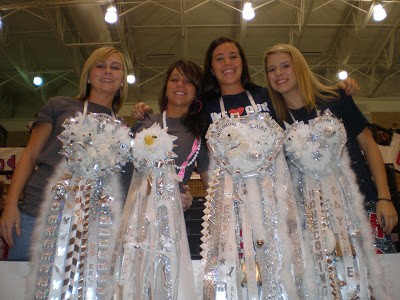 We visited the Dallas Cowboys practice stadium known as the star with my brother in law and our niece. They recently moved there from California and love it there.
It is AMAZING how much Texans love their football!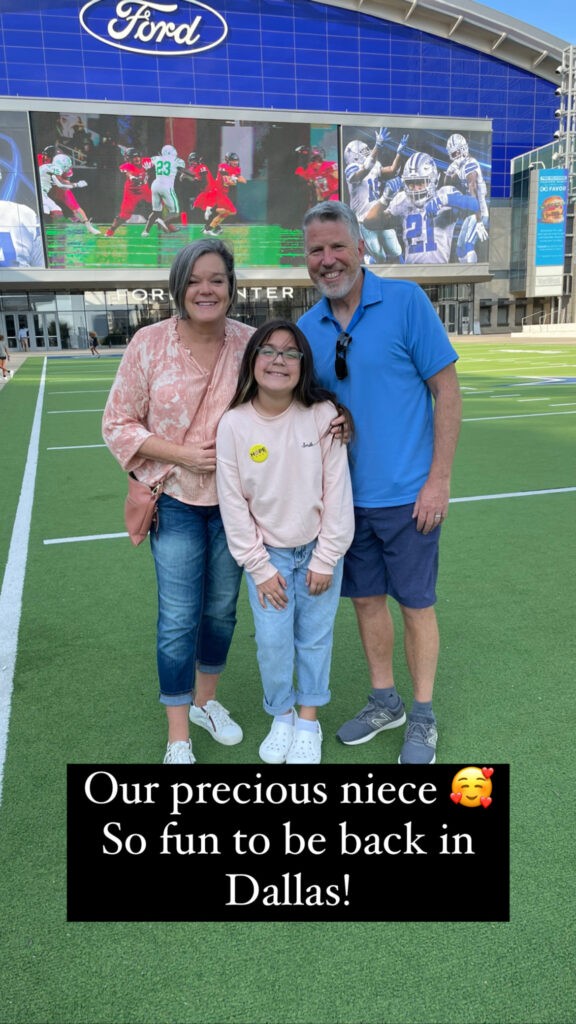 Texas High School Football
If you have never experienced Texas high school football you are missing out! I took the video below of a high school football game in Prosper, Texas. This is at their high school football stadium.
I know! It looks more like college football stadium. They spare no expense!
Each team has a huge inflatable mascot tunnel that players run through with smoke! A huge drill team, flag runners, gigantic marching bands, season ticket holders!, professional food vendors, stadiums that hold thousands of fans…I could go on and on!
The entire high school fan base (including parents) wear all the swag from each high school.
It is ALL AMERICANA OVER THE TOP FOOTBALL!
I really kind of miss it!
As fate would have it the one thing I don't miss about Texas happened!
It is the crazy weather!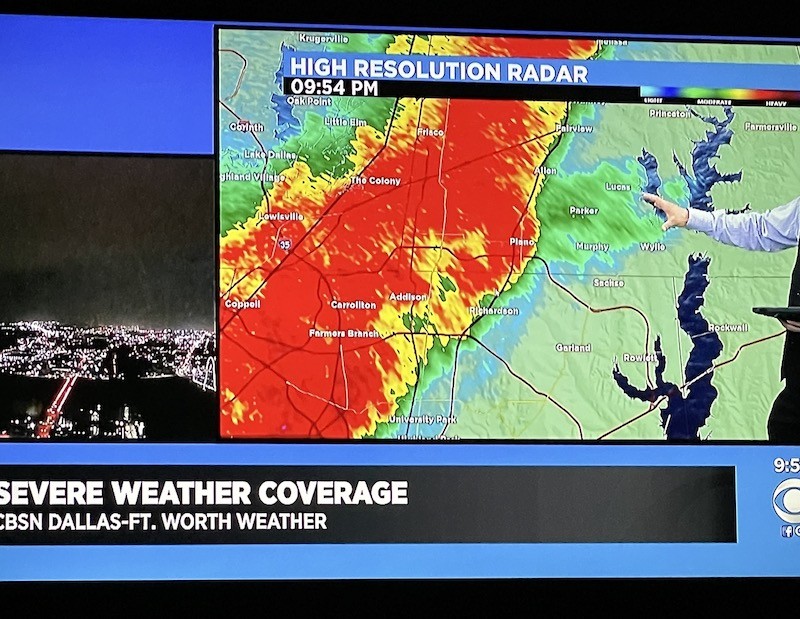 We were under a tornado watch the last night we were there.
Wild rain storms where it rains in sheets, tons of lighting and thunder and winds for like 30 min. and then it passes as fast as it comes in.
We were completely safe but sheesh it is wild for a bit. You can read about the tornado that hit us back in 2008 when we lived there. (the pics are little and it is short but remember this was blogging back in 2008)
All in all it was a super fun trip and we got to visit some old friends.
Shopping

More Karins Kottage Posts You May Have Missed
Karins Linky Party