Welcome to Karins Kottage Centerpiece Wednesday linky party Halloween food and crafts!
This week I have chosen some yummy recipes. Darling boo cupcakes and a yummy Honey mustard meatloaf.
I love this cozy fall front porch idea. Plus a cute and easy DIY on how to make Halloween plates!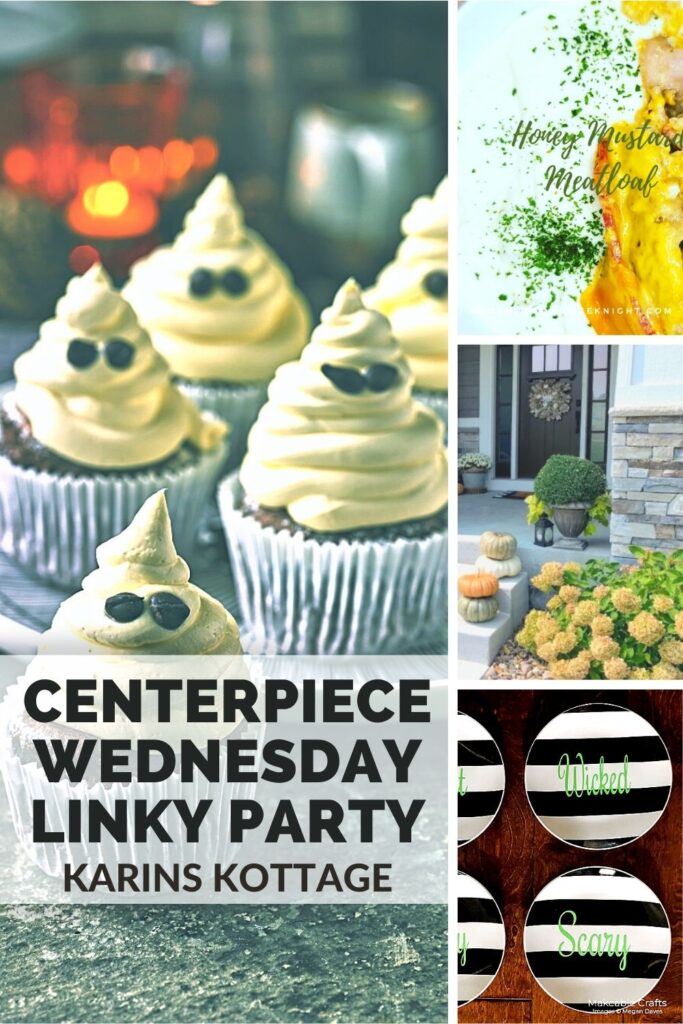 Karins Kottage Happenings
We are enjoying cooler spectacular weather lately. Sweatshirt weather is what I like to call it.
Last Friday I put together a fun fashion post about my newest sweatshirt and how to style it 3 ways.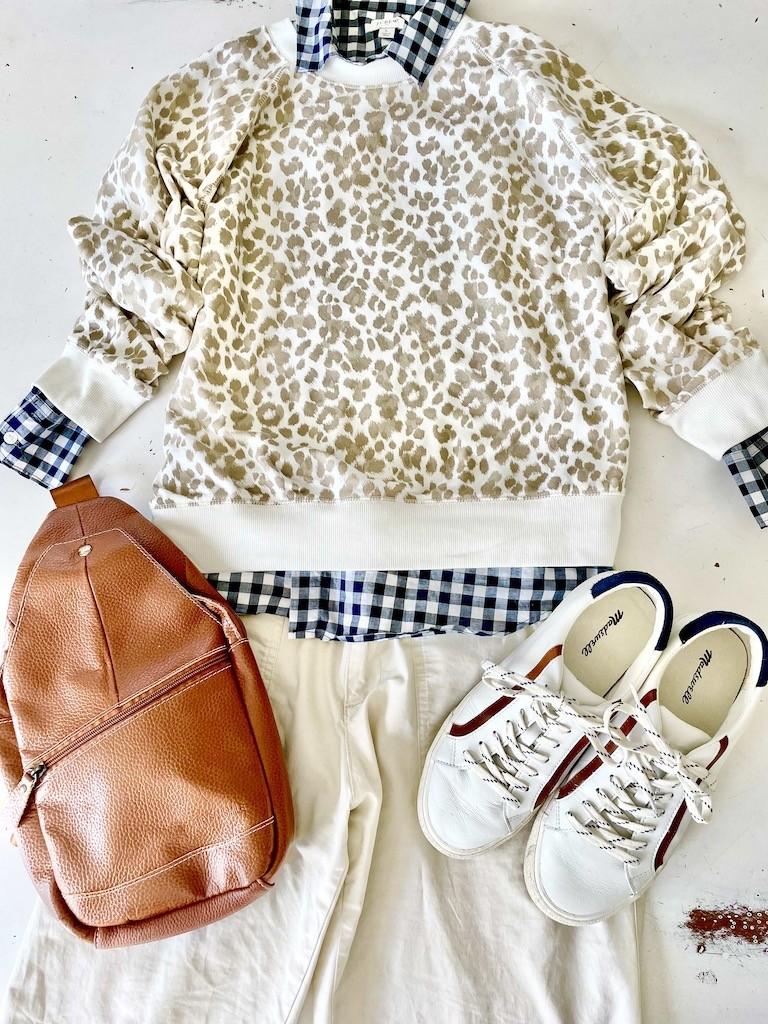 I also shared another installment of our Italian travel adventures- taking a sunset cruise on a little wooden boat.
Wait until you hear how this turned out to be a magical experience.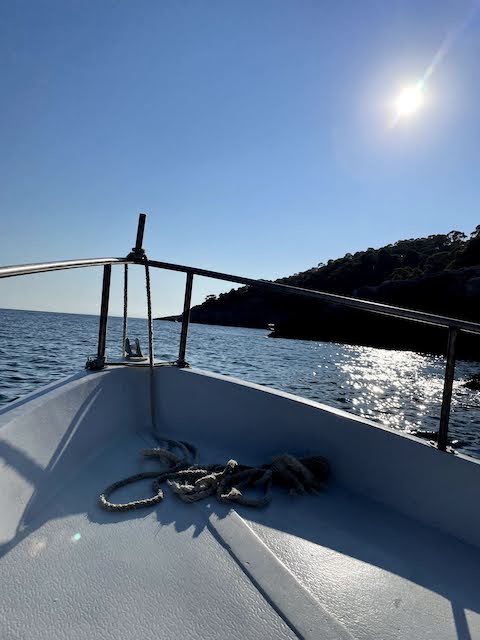 Linky party food and crafts highlights
Last week these 4 bloggers shared some great posts that have inspired me and I think will inspire you too! I have been holding off on getting out all my fall decor until Oct 1st but I just may put out a few things starting today 🙂
First up is this delicious sounding honey mustard chicken meatloaf from Homemade on a weeknight.
The tanginess of two different mustards plus some bacon and honey in this recipe you know it has to be good!
I will be trying this recipe out soon!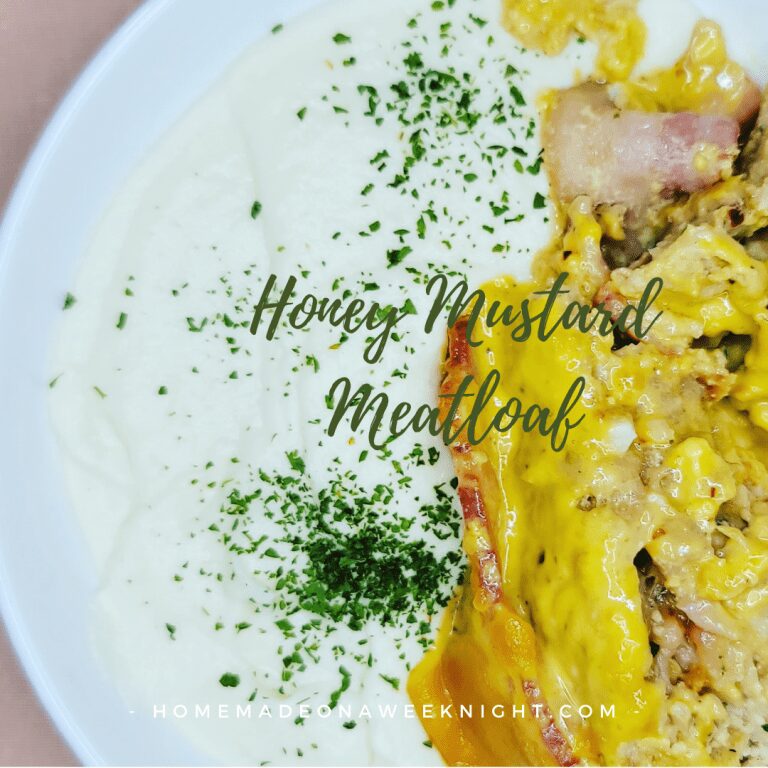 I am always looking for cute Halloween desserts and these ghost cupcakes from Claire Justine are too adorable!
Claire makes these from a Betty Crocker Chocolate chunk muffin recipe and the topping is whipped cream!
YUM and super easy! Make sure you check out some of her other Halloween recipes!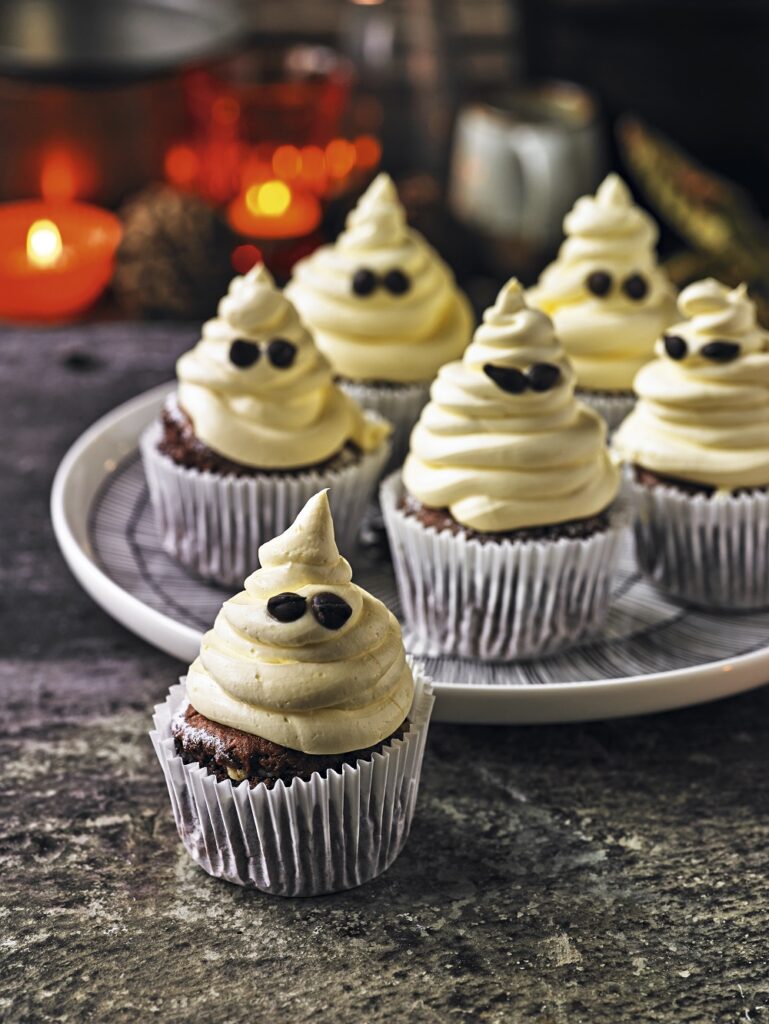 I love holiday plates and these are some you can make! Makeable crafts used her vinyl cutter machine to cut out the words.
I need to use my Cricut machine more often because these are just so cute.
The best thing about this is that you can simply take off the vinyl after the holiday is over or cut out something fun for the next holiday!
Wait until you read how she makes hostess gifts using thrift store items!
Brilliant!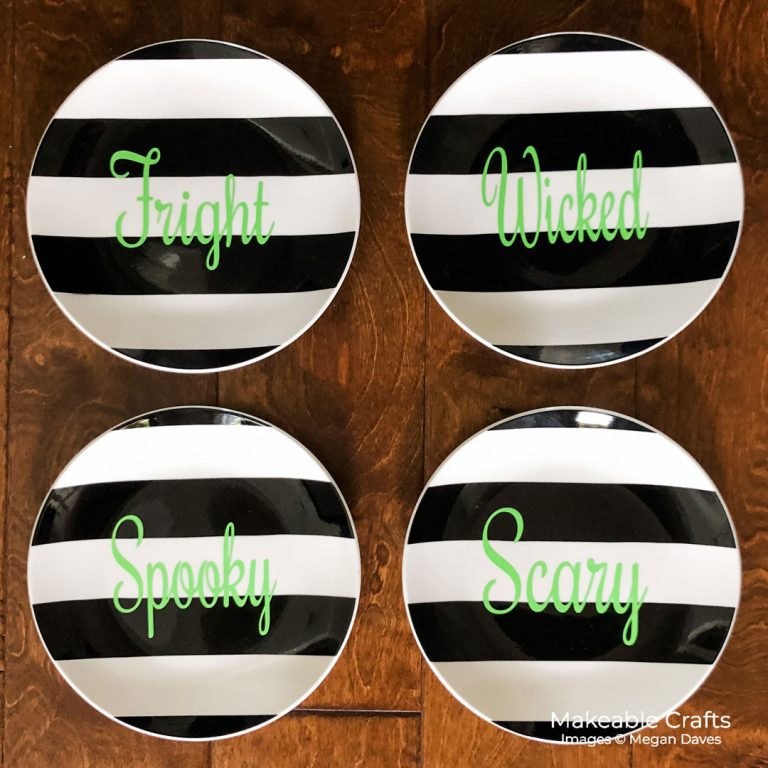 I love a fall porch don't you?
This cozy fall porch from The House on Silverado is just a classic with hydrangeas and white mums.
The gorgeous heirloom stacked pumpkins are always a favorite of mine!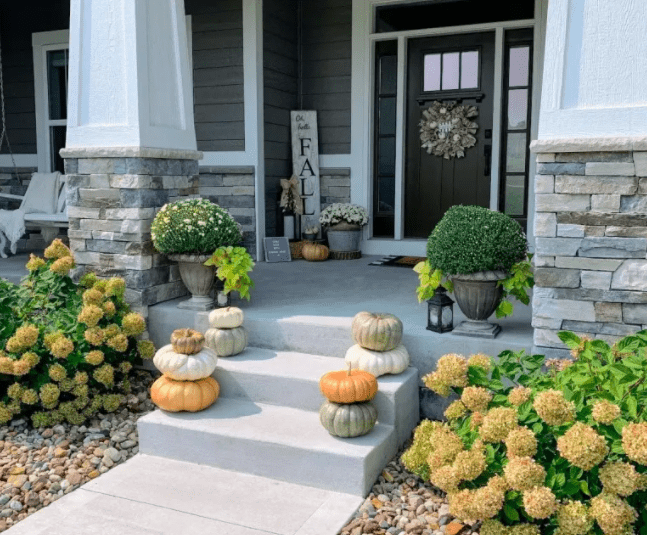 Karins Kottage Halloween themed Centerpiece Wednesday Linky parties
Centerpiece Wednesday Linky parties from the past that are filled with fabulous ideas and recipes!
Pink for later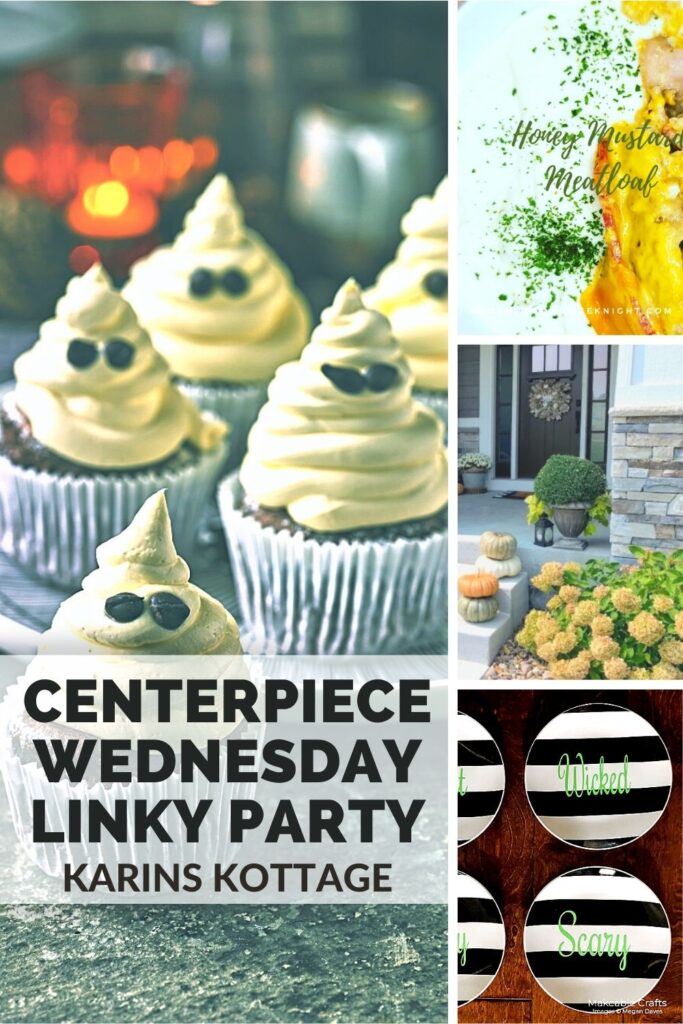 Linky Party
Please visit 2-3 other bloggers and say Hi.
Share this party with friends by pining to your Pinterest boards or sharing on Facebook.
Have fun and enjoy the party!