It is August 31st and I am late in posting my Centerpiece Wednesday Linky party! But I have some amazing things to share this week! The reason I am late in posting is because I have been busy packing and getting ready to fly to Italy!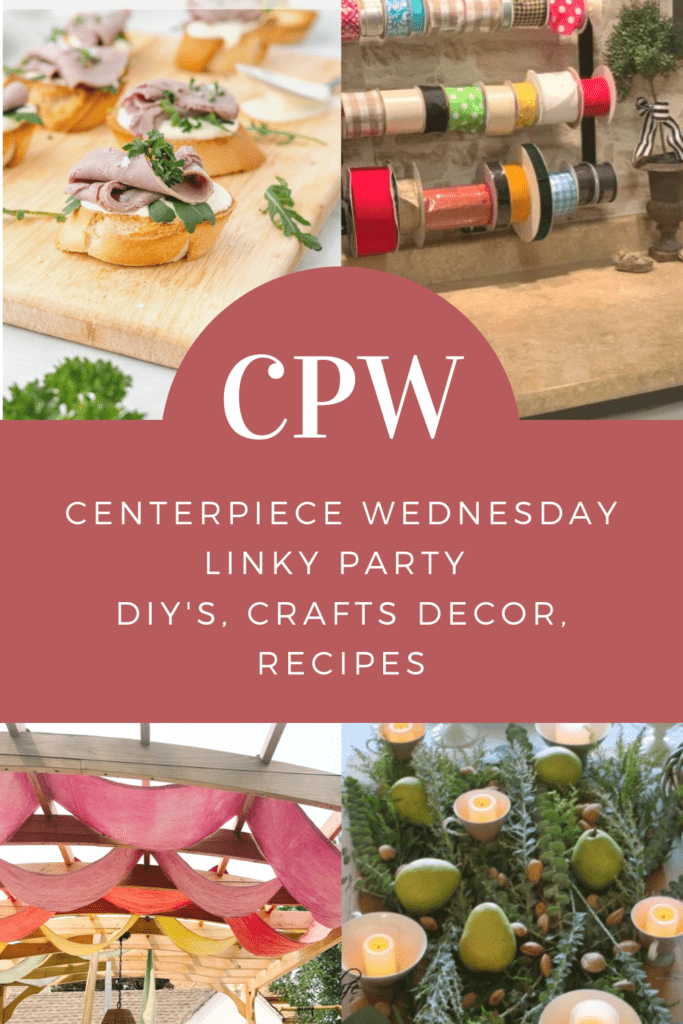 Yes we are off to Italy again! If you are new here let me bring you up to speed. We bought a 250 yr old palace in Casoli and we are refurbishing it. It is going to be a fractionally owned private residence club!
We are off to check on things and bring some interested couples over to tour the area
Centerpiece Wednesday Linky Party Highlights
With the holiday season coming up sooner than later I loved this wrapping station idea from Peacock Ridge Farm.
She uses darling metal baskets to house ribbons and wrapping paper. Makes me want to add some metal baskets in my craft room.
Pop over and check it out.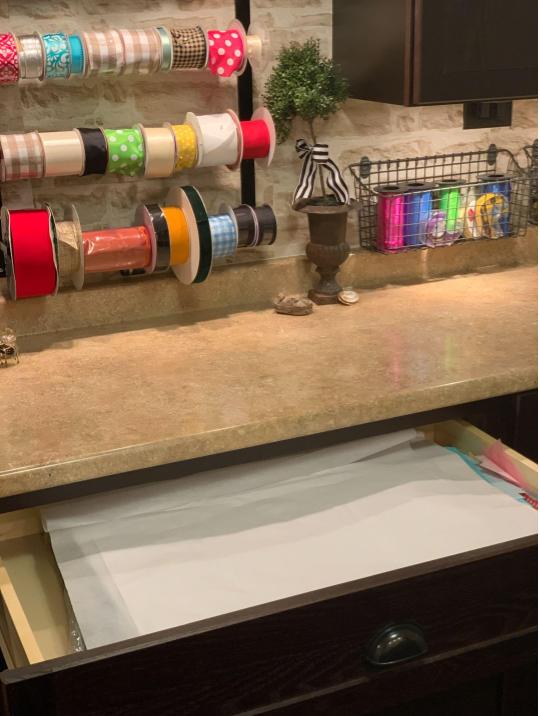 This pear tablescape is so beautiful! I really love how she used eucalyptus and driftwood chargers.
Masterpieces of my life always does such beautiful tablescapes and this is one of my favorites.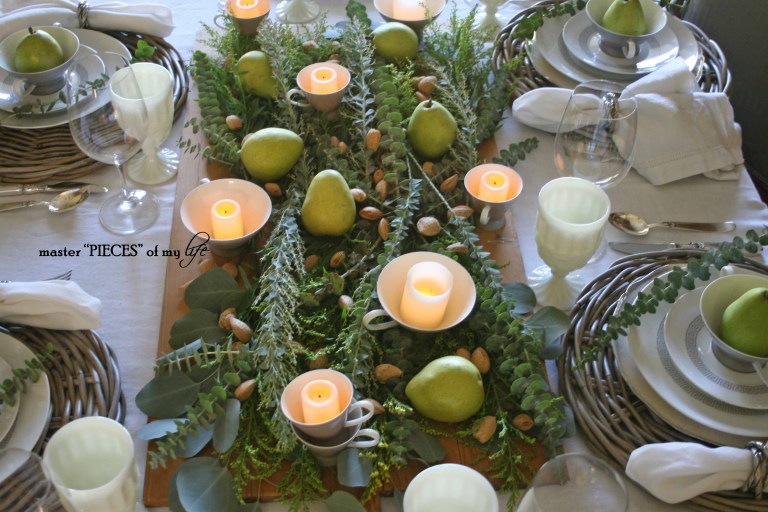 This rainbow DIY pergola shade by At Home with Ashely is absolutely amazing! Ashley used drop cloths and Rit dye to create these gorgeous colors!
Here tutorial is awesome!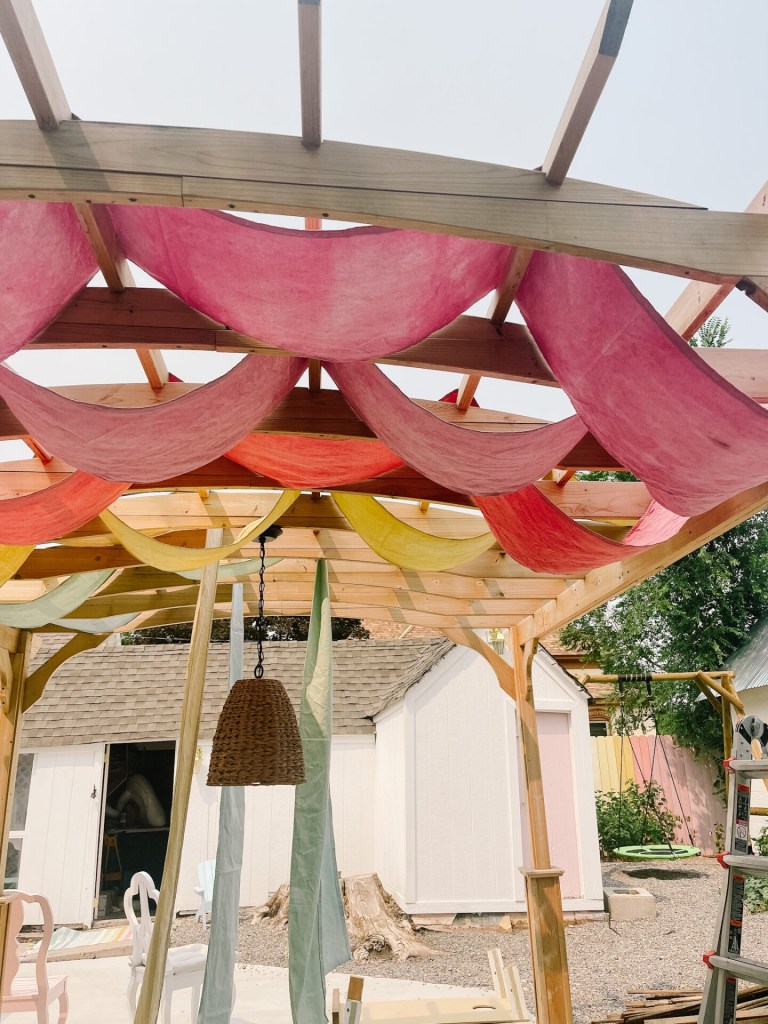 I love roast beef and french baguettes and this recipe sounds amazing because it has my favorite things in it!
You can find the recipe at wanderlust and wellness.
Scrumptious is the perfect word for these!
Here is my tomato bruschetta that is easy and quick to make.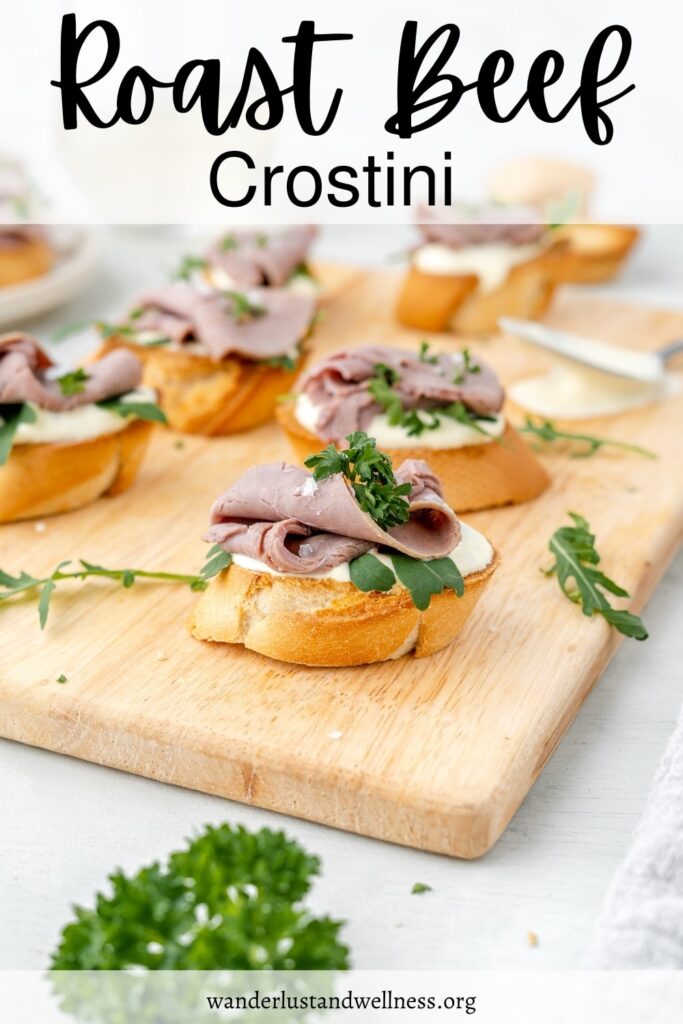 Karins Kottage Happenings
Over the weekend I helped in planning a youth conference ending with a Luau. It turned out perfect!
I brought out my Tiki Bar that I made for my grandkids and we served sodas at it.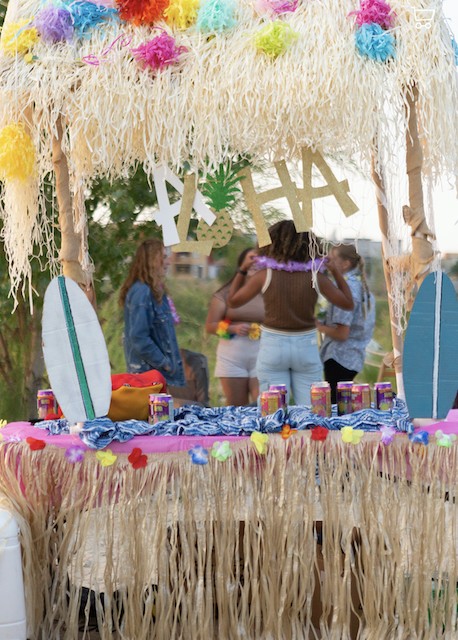 There is a little open club house area around the lake in our neighborhood and it was the perfect place to have our luau!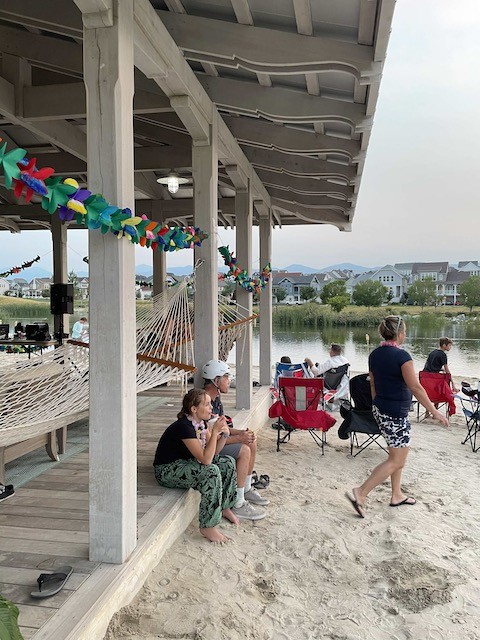 I created a ballon arch and some cardboard tiki pole men.
I will post a tutorial on how I made them in a day or so.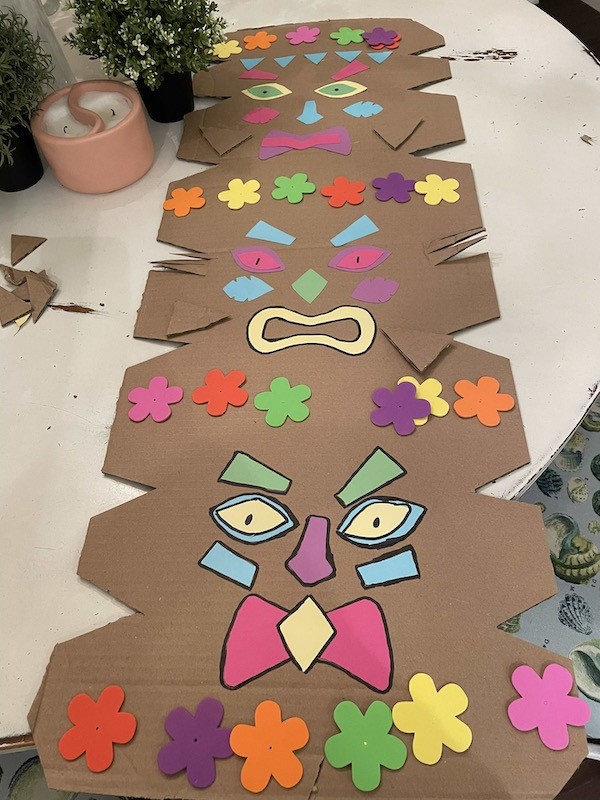 We had the dinner catered by a Hawaiian restaurant and the kids loved it!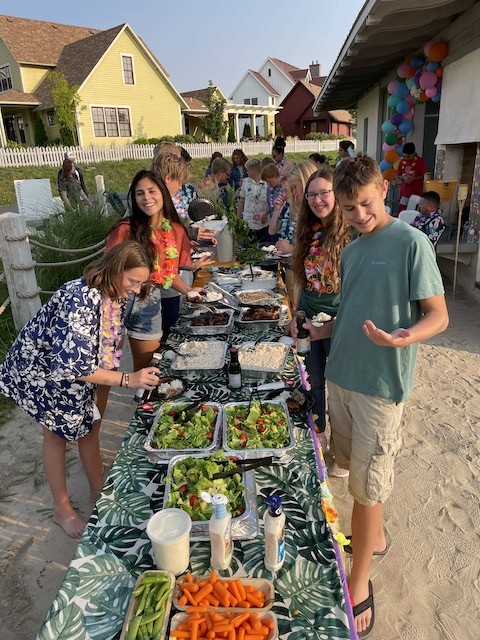 Other Centerpiece Wednesday Linky Parties
Centerpiece Wednesday Linky Party #222
Centerpiece Wednesday Linky Party #198
Black and white Centerpiece Linky Party
Linky Party
Shop