Fabric wrapped faux pumpkins are all the rage! Today I am showing you how to make the easiest fabric wrapped pumpkin ever.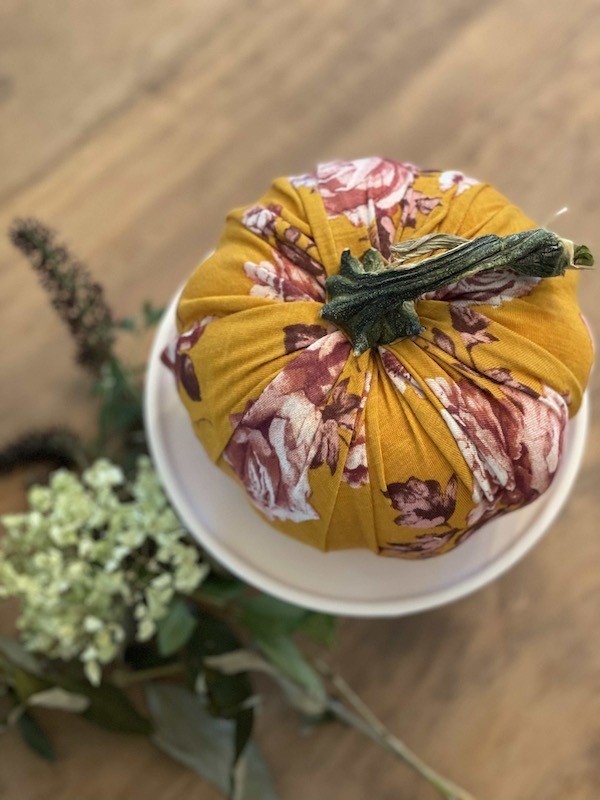 I know you have seen the sweater wrapped pumpkin and the flannel shirt wrapped pumpkin but today I am showing you how I have recycled an old t-shirt to do this with no sewing or glueing!
I just love cute pumpkin crafts!
Remember when I made a simple velvet pumpkin two ways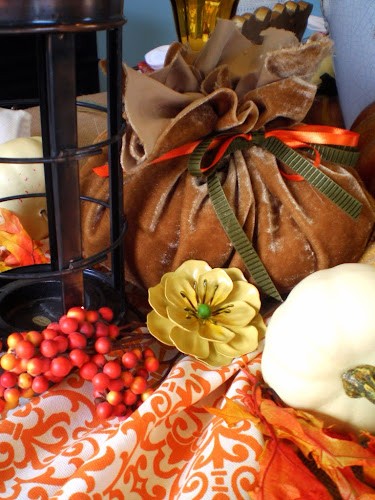 or how I wrapped a faux pumpkin in fluffy yarn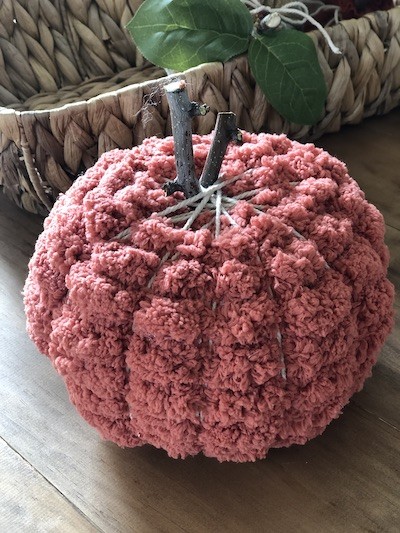 or maybe even my buffalo check painted pumpkins.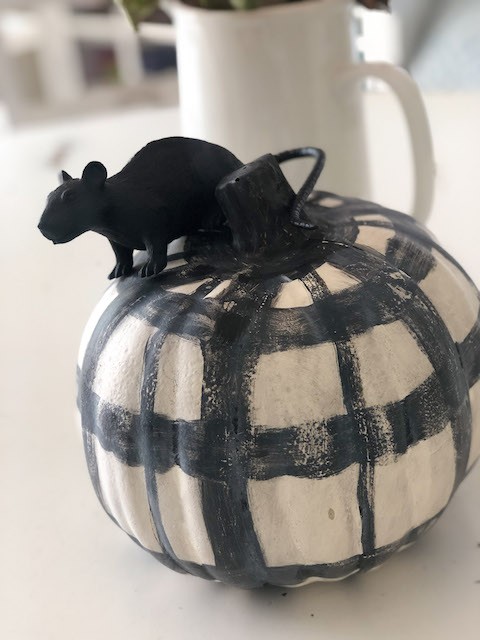 I could go on and on about all the easiest pumpkin crafts I have made.
Supplies needed for fabric wrapped pumpkins
Dollar tree foam pumpkins
Recycled stretchy t-shirt in fall colors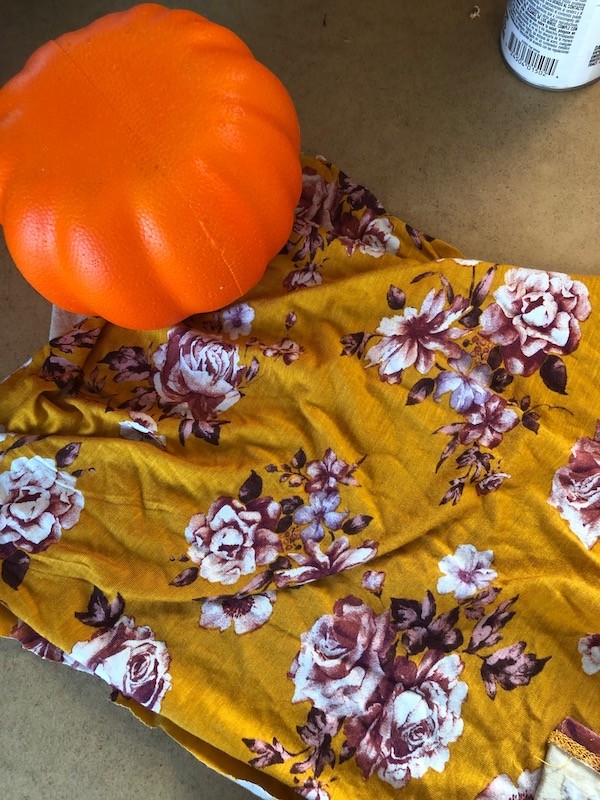 A real pumpkin stem (or use a stick or a piece of driftwood)
Hot glue (only for attaching stem)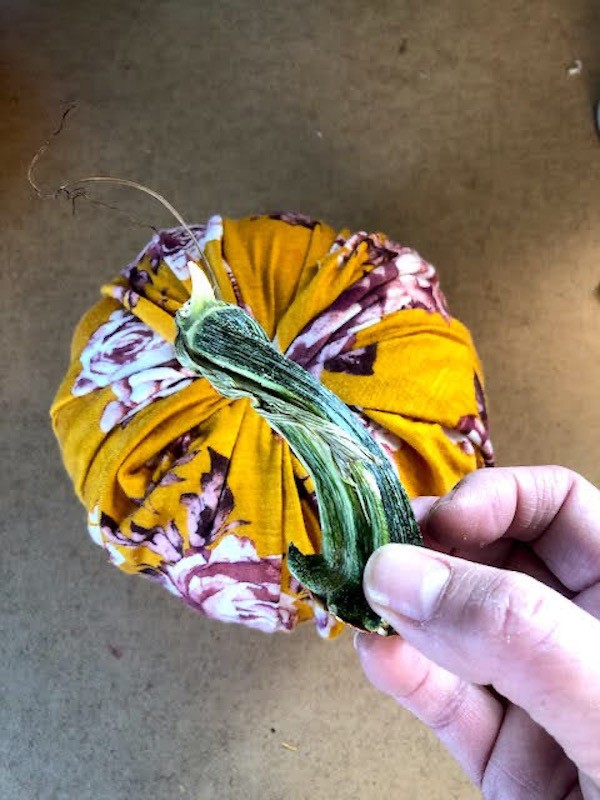 That is it my friends!
Seriously it does not get any easier or cheaper than this!
How to begin making the easiest t-shirt wrapped pumpkin
First you need to take off the ugly green stem. It is styrofoam and attached with a toothpick.
So pop it right off.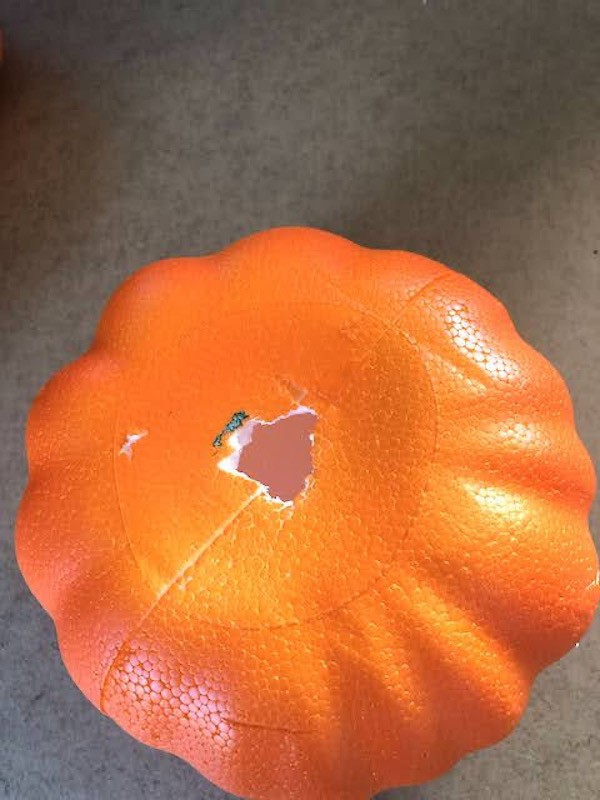 Next you are going to make a hole in the center. You can use your finger to just enlarge the space to about an inch and half.
Cut out a large square of fabric from your t-shirt. Test to make sure all parts of the fabric will reach the center of the pumpkin.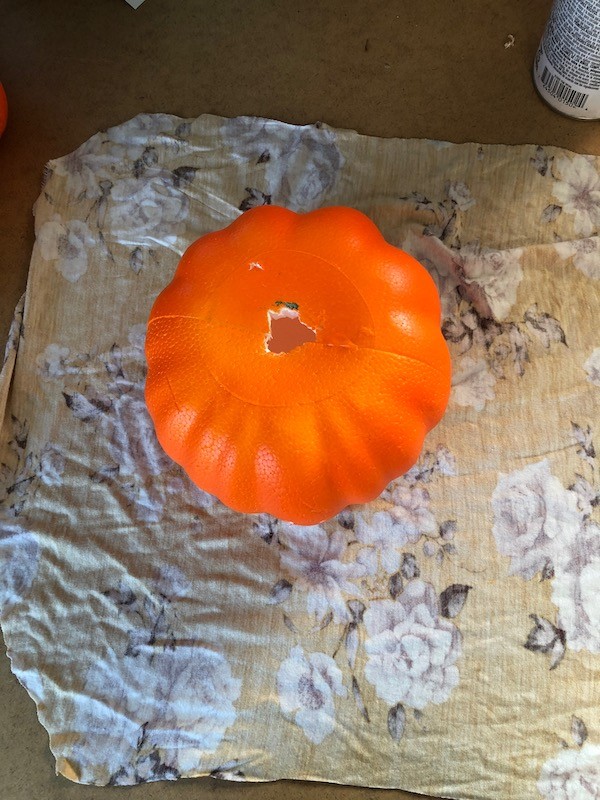 Place your pumpkin smack dab in the middle.
Begin to wrap or rather stuff your pumpkin by pulling up the edges of your t-shirt fabric all around and stuffing it into the hole.
Be careful not to make the hole too much larger as you stuff.
You want to make sure the stem will cover the opening.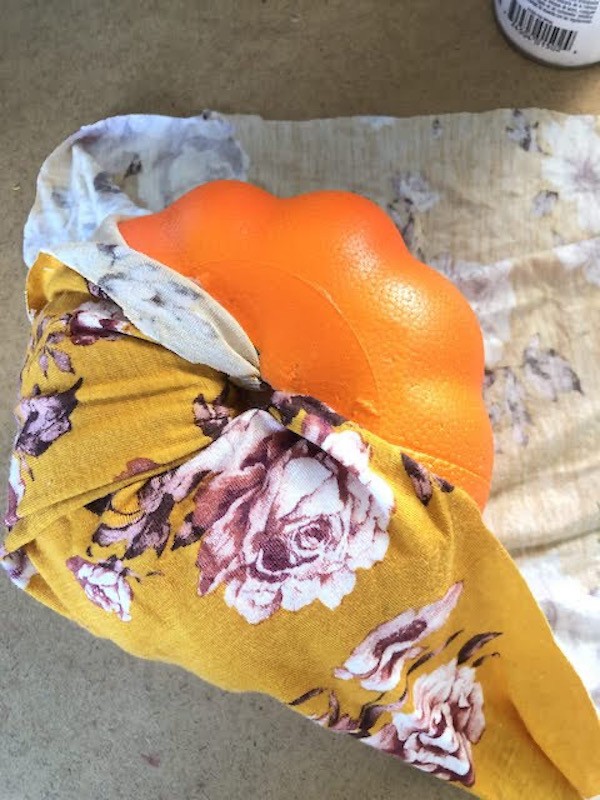 Tip-kind of gather the fabric as you go to create little pleats.
You are almost done! Can you believe it!
Adding stem to the pumpkin
Now all you have to do is add the stem. I found a perfect stem at the pumpkin patch laying on the ground so I kept it knowing I would find a use for it.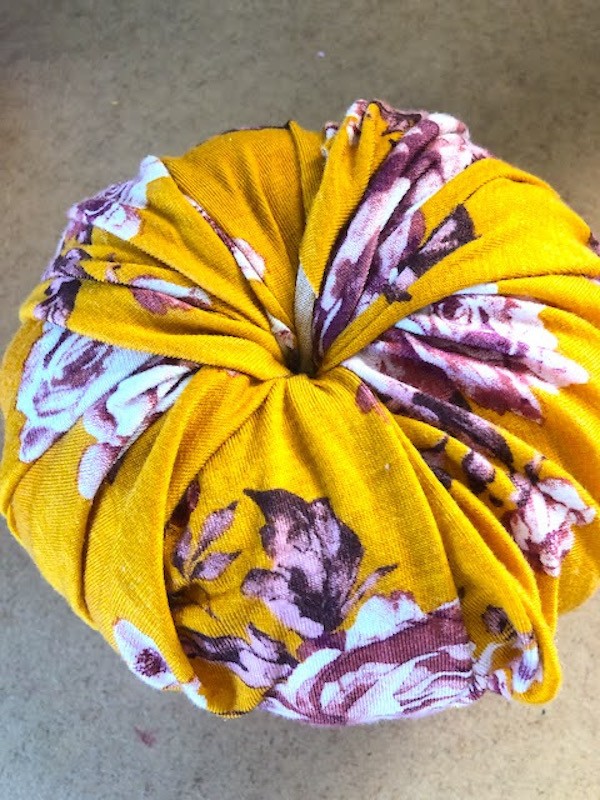 The stem was a perfect fit over the opening of the pumpkin.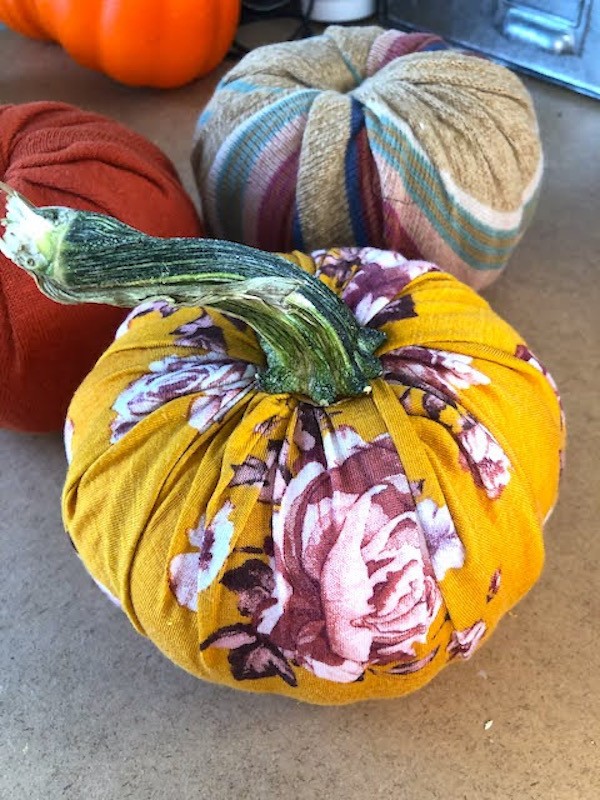 I simply used a little bit of hot glue to attach it right over the fabric and opening.
TADA!
Done! Easiest fabric wrapped pumpkin around!
Think of all the fun t-shirts out there at thrift stores just waiting to be turned into a beautiful fall pumpkin! It is kind of like a Cinderella story don't you think?
Rags to riches 🙂
Ok maybe I am stretching it a bit but I still love love how this one turned out!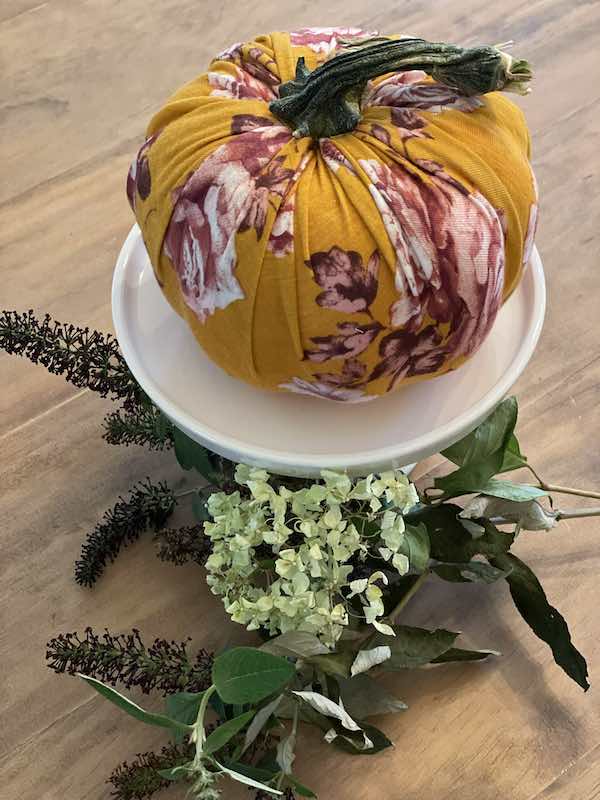 More Pumpkin things
You will love this idea of using silver pumpkins
Best chocolate chip pumpkin bread
Nothing says fall more than this recipe
These are some amazing pumpkin decor ideas including.a copper one
How about serving creme brulee in a pumpkin
Shop Fall

Pin to your fall craft board