Welcome to Centerpiece Wednesday Tablescape Linky Party #198! I can't believe we are almost to 200 Centerpiece Wednesdays! All because of YOU my creative friends! I found this quote about creativity and I believe it is so true "You can't use up creativity the more you use, the more you have" by Maya Angelou. I love seeing all your creativity come to life!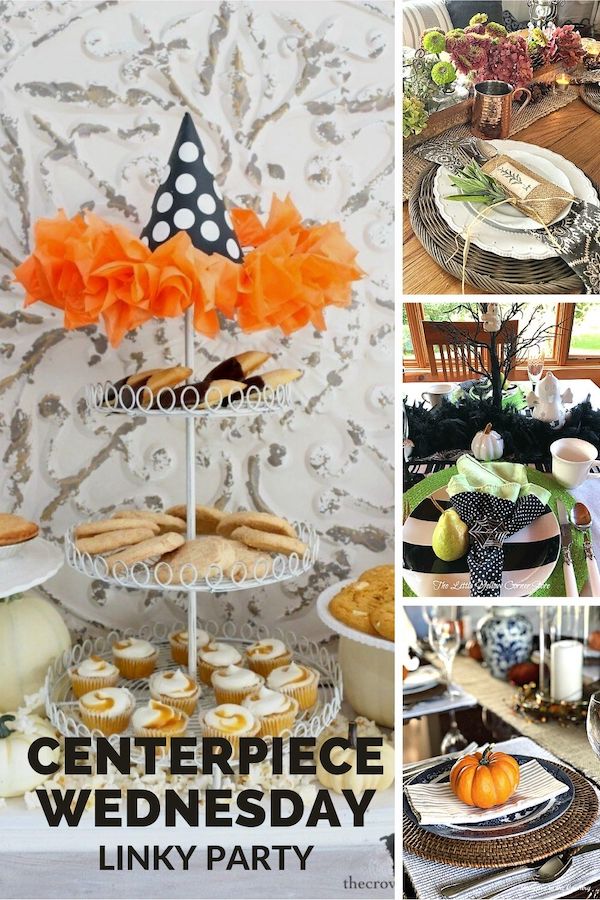 Karins Kottage Creativity
Before I share the highlights I picked from last week let me share what I have been up to
Best pumpkin chocolate chip cookies with glaze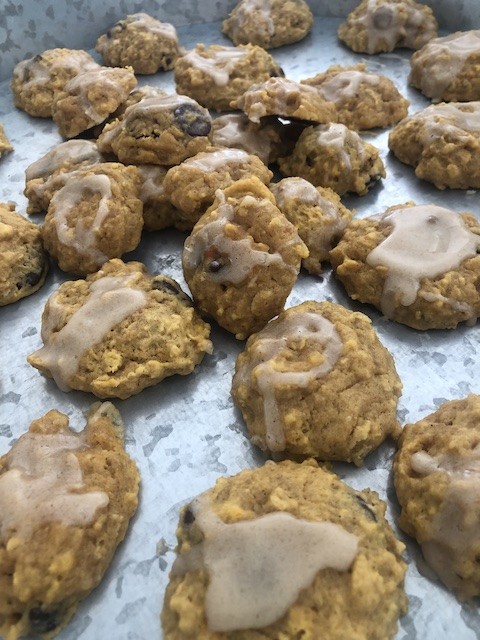 How to Create an Outdoor Fall Tablescape Easily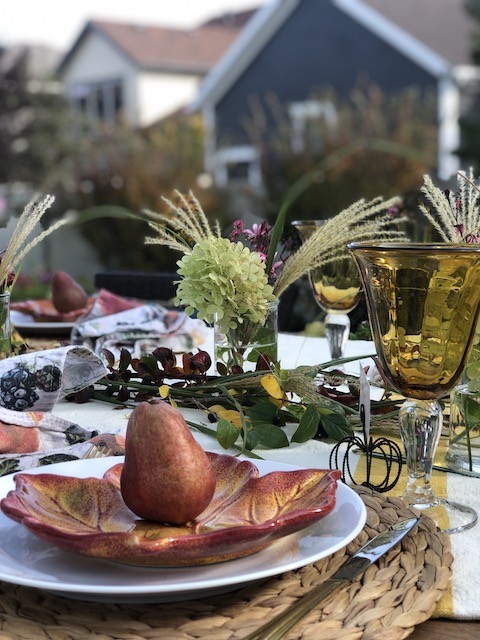 Centerpiece Wednesday Tablescape Highlights
I am dying over this Halloween treat bar by The Crowned Goat! Coco shows how she made the cute hat out of a paper mache hat form. This is such a cute idea and I can't wait to make one for my grandkids! Heck I am just going to make one for myself! For winter I always like to make a fun Hot Chocolate Bar like this one but I never even thought of making a Halloween treat station!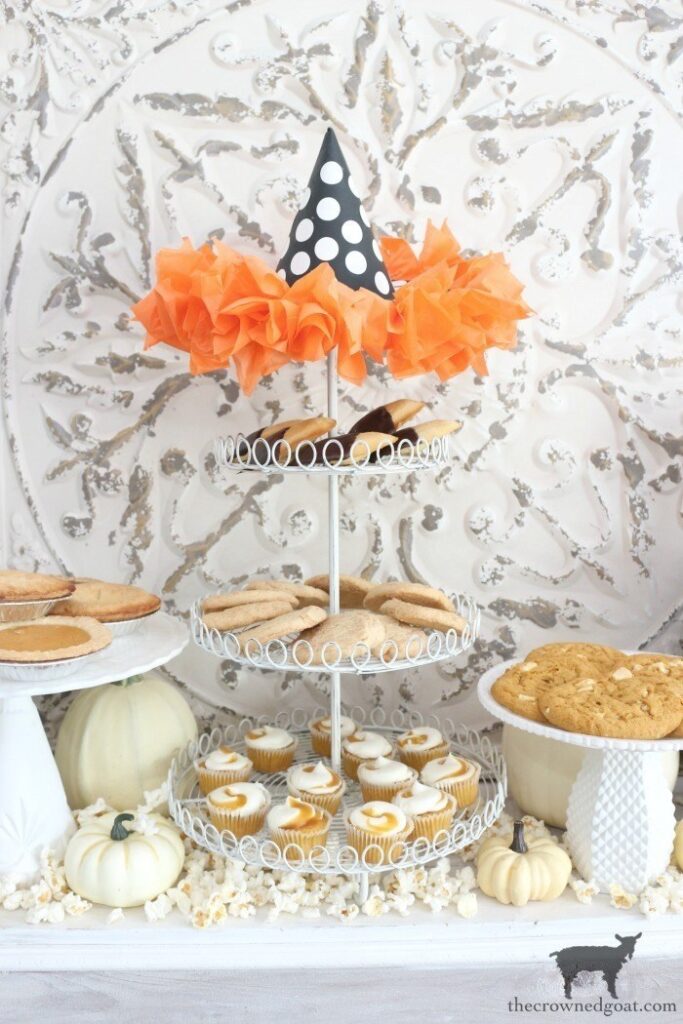 Centerpiece Wednesday Fall tablescape Ideas
This Fall Tablescape created by Kim over at ShipLap and Sea Shells is gorgeous! I love how she uses flowers from her yard as well as fresh herbs on her absolutely fabulous silverware pockets. I also love to use flowers from my backyard in my centerpieces like I did in this Romantic outdoor tablescape. Kim does such a nice job on her tablescapes and I love all the details she uses like her copper mugs and pretty wire candlesticks. You need to hop over and see all the details.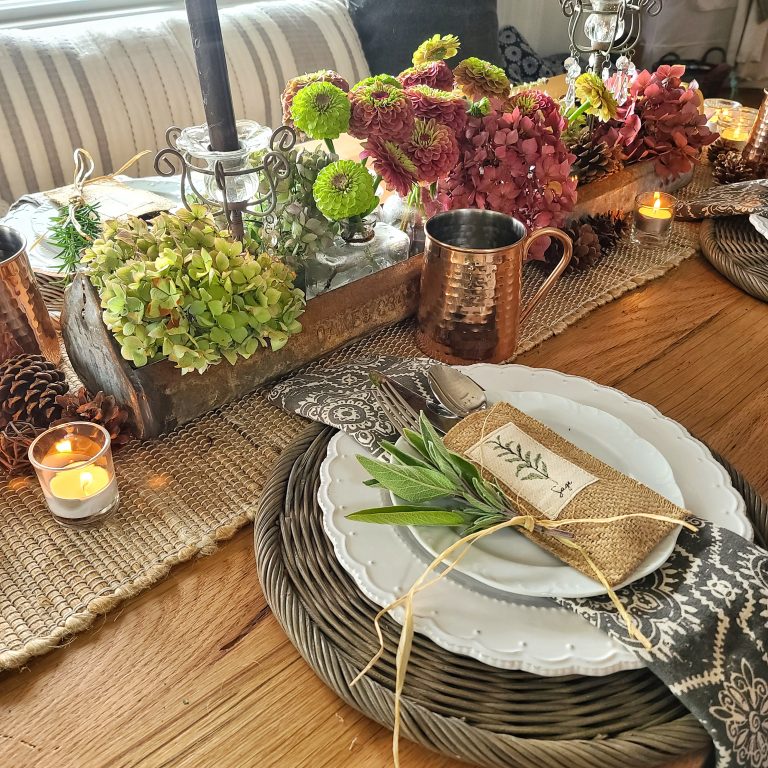 The Little Yellow Corner store put together a Ghostly Gathering of Friends Halloween Tablescape that is so fun! Her centerpiece is so creative using a sparkly black twig trees with cute little white ghosts clinging to it! The lime green placemats mixed with the black and white striped plates and other cute black and white ghostly decor is perfect! A few years back I used to make and sell these lime green and black and white banners for Halloween. So fun and unique.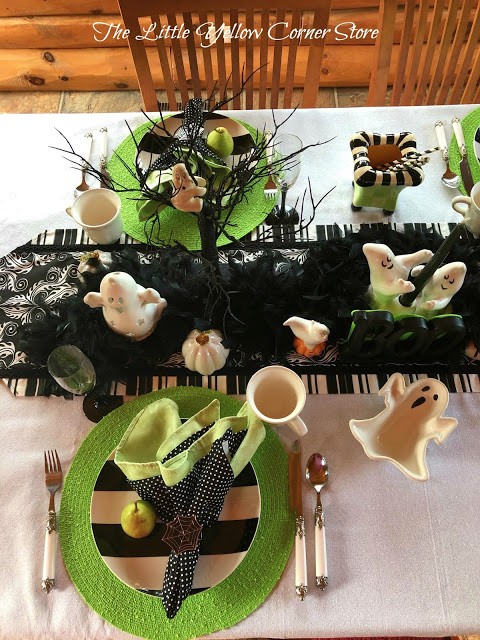 Calypso in the country created this classic fall tablescape using her willow plates and textured placemats. I am a huge fan of texture on the table. Woven placemats are used all the time at my house! I love her beautiful blue and white vase mixed with orange pumpkins and hurricane candle holders. Shelly not only shows this tablescape but 5 other festive fall tablescape ideas. I love the black and white one too!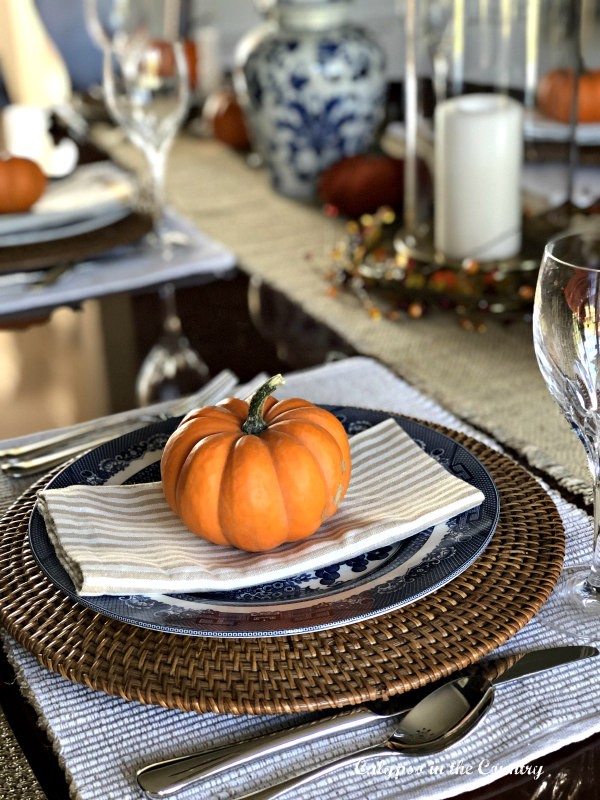 I hope you enjoyed this Centerpiece Wednesday Linky Tablescape party and have found inspiration. Looking forward to seeing all your Halloween and Thanksgiving decor ideas in the coming weeks!
Shop This Post

Link Up To The Party