8 years ago when we bought our house I was determined to get a lake cottage look and feel. I wanted to have bamboo shades that I love on every window for a casual lake cottage feel. These can be pricey when you want them on every window. I seriously hit the jack pot when I found these Bamboo shades that I love for cheap!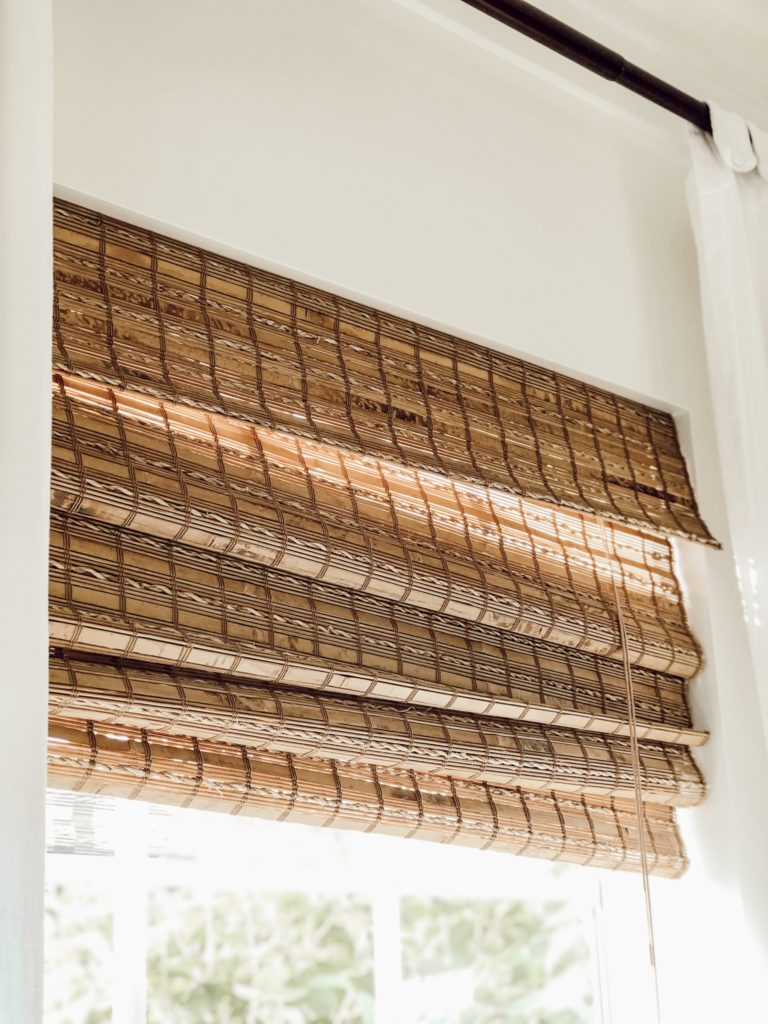 Where I found the Bamboo shades
Seriously I looked everywhere to find a really good price for these Bamboo shades that I Love for cheap. I needed to buy 22 of them and did not want to spend a lot. Lowe's to the rescue for the whopping total of, are you ready?…….$5.00 each! Some of the larger ones were not on clearance but they were on sale.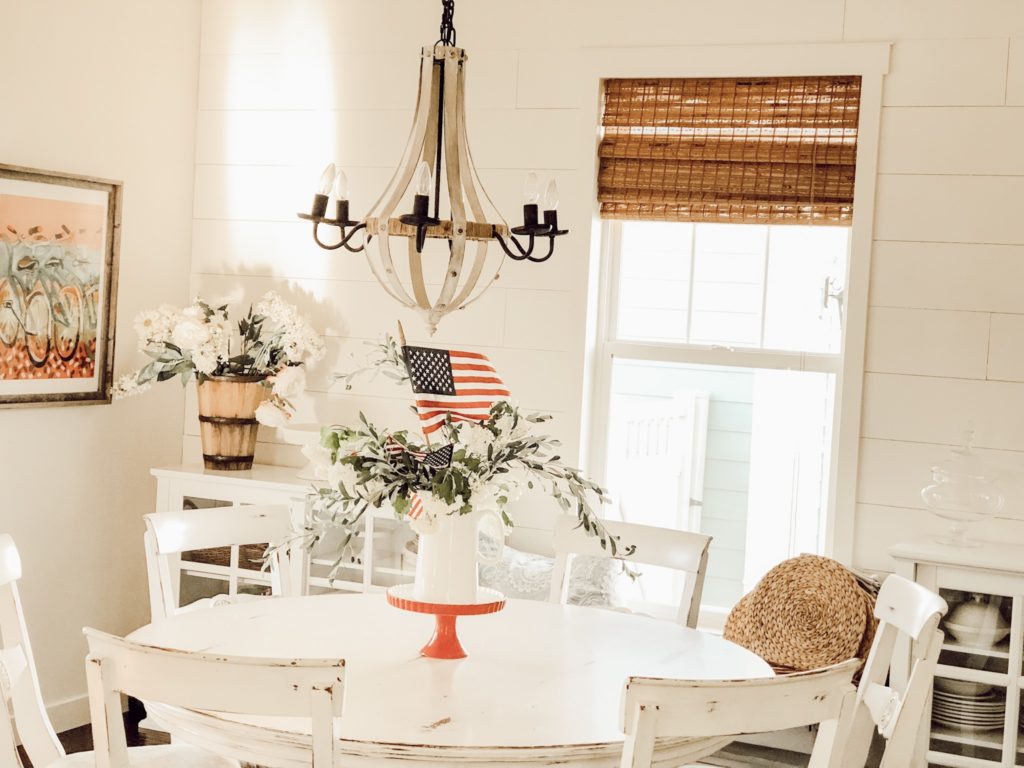 Lowe's was closing out on these bamboo blinds that I love for cheap! When I saw them on the racks in the front the store my heart began to pitter patter! I snatched up as many as I could find that would hopefully fit the size of my windows. I had to go to 3 to 4 Lowe's to find all that I needed. It was sooo worth it!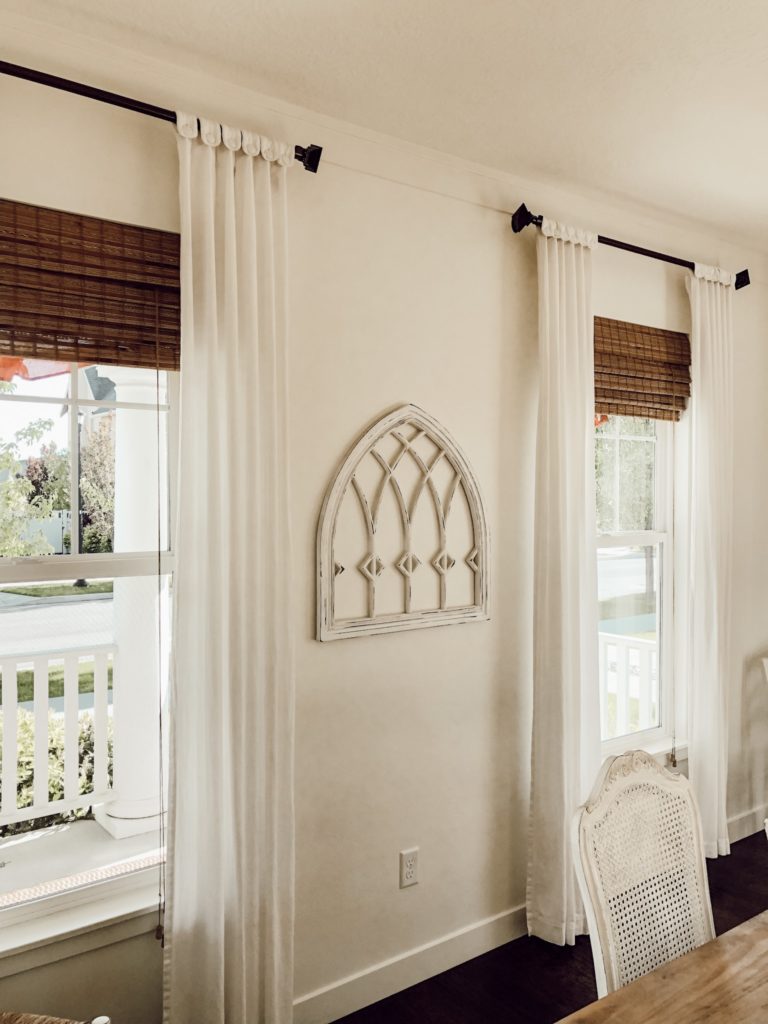 I got them home and realized that some of them were just too snug to fit inside the windows. I took them back to Lowes and asked if they could shave a little off the edges. The guy at that time said their machine could not cut these type of blinds. I was soooo bummed! I went to another Lowe's and one guy there said ok I will cut them for you!! Yeah! But I didn't have my correct measurement and when I got the home they were still not slim enough.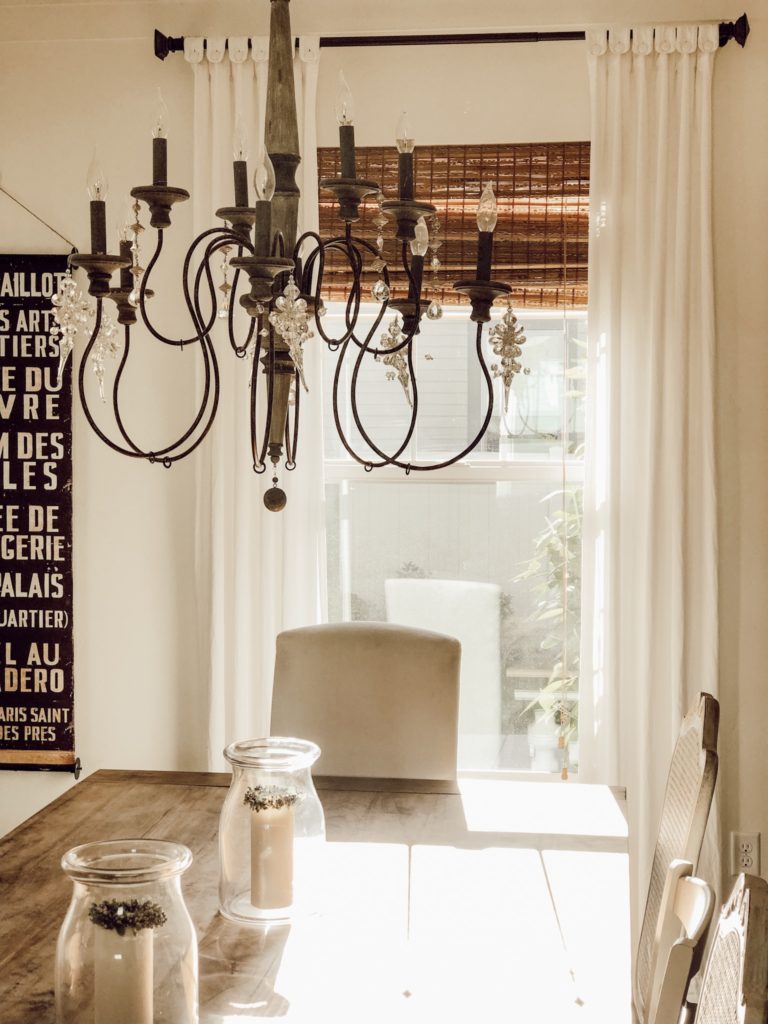 My hubby is truly McGyver! He rolled the Bamboo shades up super tight. Then he taped them up on the ends so they would not come apart. Then used his chop saw to cut off the small amount I needed for them to fit inside the windows! Because I purchased these bamboo shades for only $5.00 each, I figured we could try it. It worked!!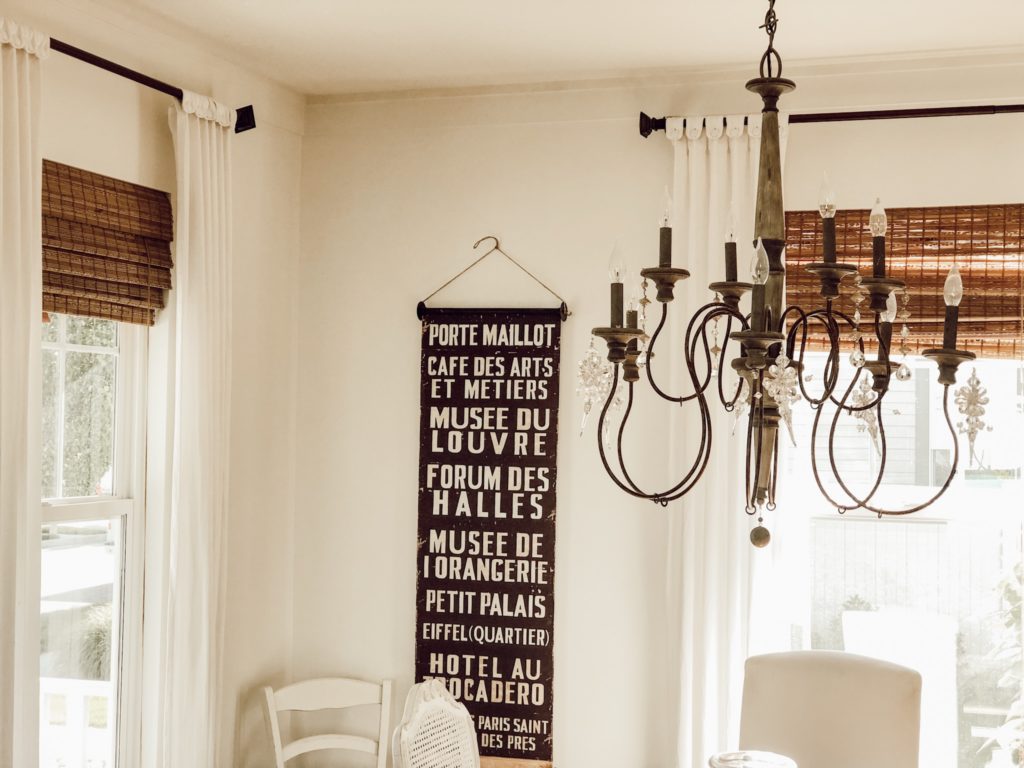 The Pros and Cons of these Bamboo shades that I love
Pros- I really have loved these bamboo shades for cheap so much! It has been 8 years and they still look and operate perfectly. The look and feel is exactly what I was looking for. They were super easy to install too and the price! You can't beat that!
Cons- They are super see-through. Some of them came with liners that you can attach to the blind. I have the lined ones in our bedrooms. I really need to add more liners to the other blinds throughout the house but I haven't done that yet. The pulls were a bit long so I have had to shorten them up a bit but that was easy.
Other Cheap Window Treatments
You may remember a few of my other window treatments that I have done over the years. My Faux roman shade without hardware, Easy Cornice tutorial using foam board or my Easy Roman shade using old Ikea shade. I don't like to spend a lot of money on window treatments but I do like them to look nice.
Shop this Post