How do you upcycle glass vase in to ceramic vase?
I am so excited to share this upcycle glass vase to ceramic DIY that my daughter Emily just did! The texture looks like ceramic and the end result is a mat finish.
I really the soft paint colors she chose they turned out so pretty.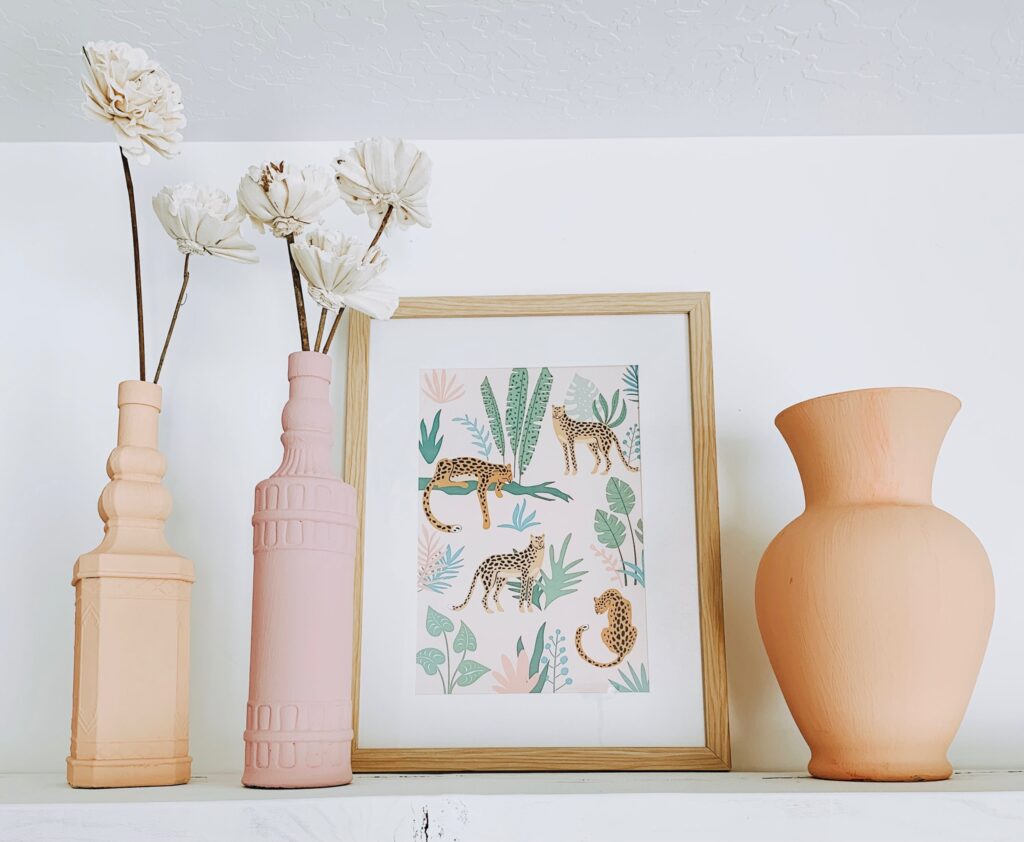 So perfect to make for Valentines Day but really they look amazing anytime!
I love easy crafts and this one is super easy and really inexpensive to make! Win Win for me!
Items needed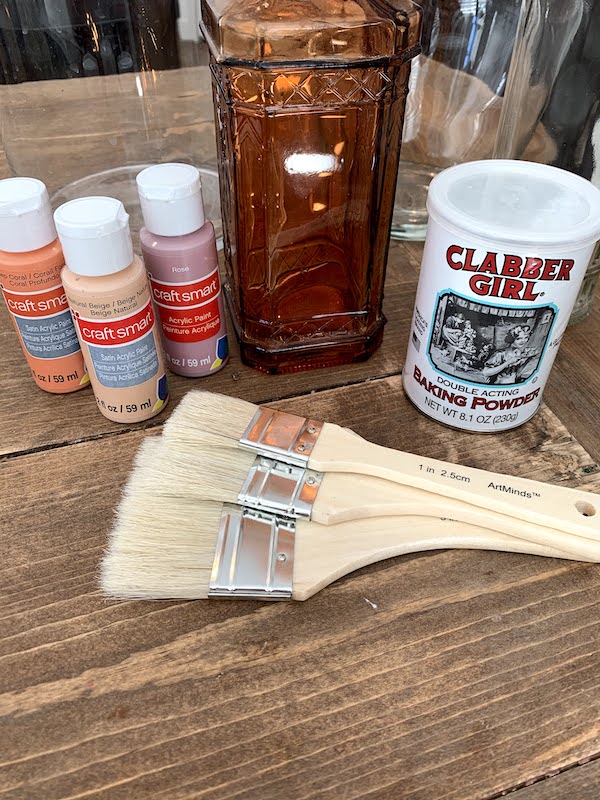 Glass vases any shape or style
Acrylic paint (For this project Emily used Craft Smart Rose, Natural beige and coral links are under my Shop at the bottom of this post)
Baking powder
Mixing up paint for ceramic look
Emily used a whole bottle of acrylic craft paint and mixed in 2 tsp of baking powder.
Mix it until you like the consistency to be able to paint. Not too thick and not too runny.
I have seen where you can use baking soda as an option as well.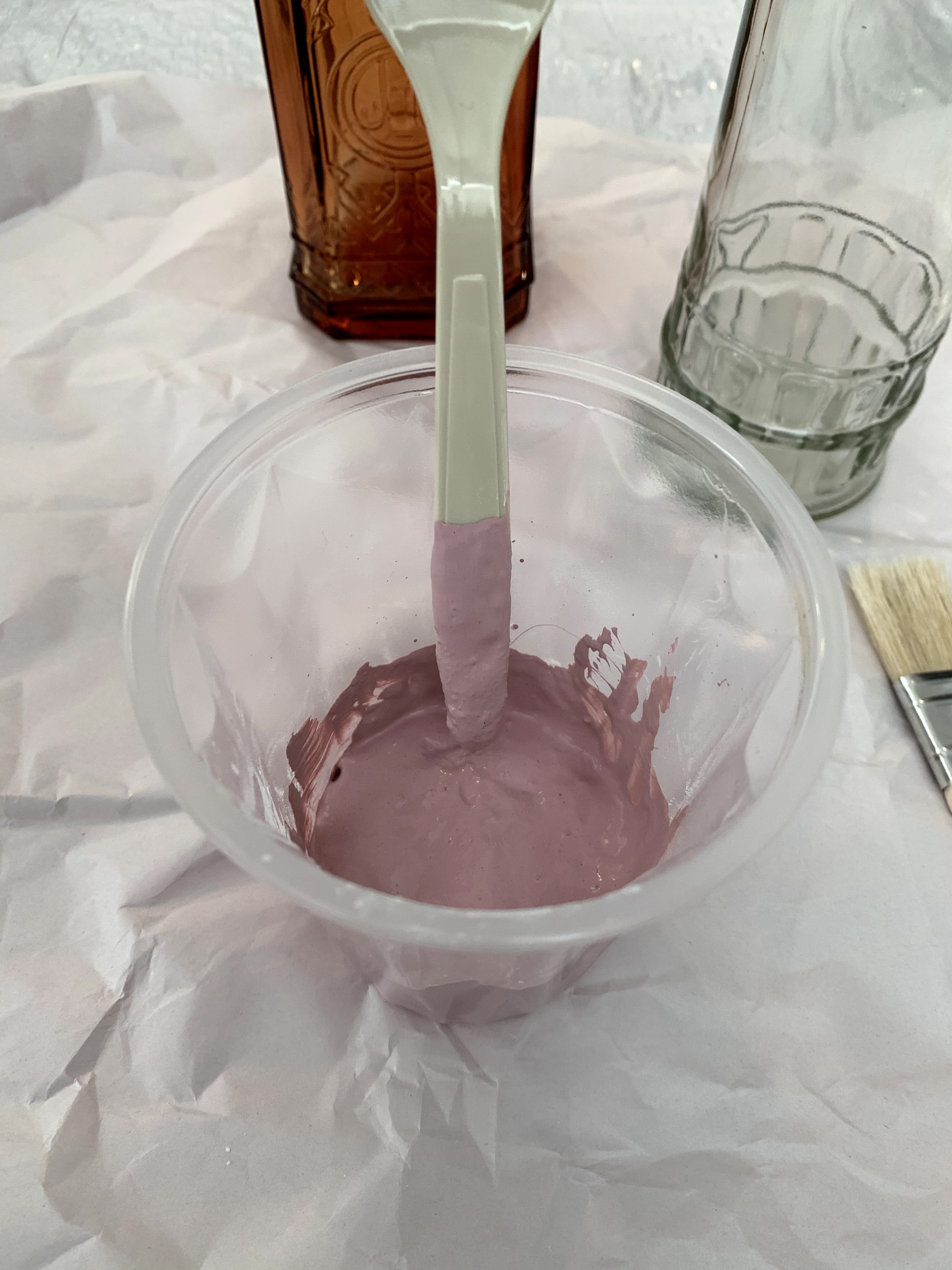 Begin the upcycle of the glass vase
Using your paint brush, begin to paint a thick layer of paint on your vases. Use even strokes.
Let dry.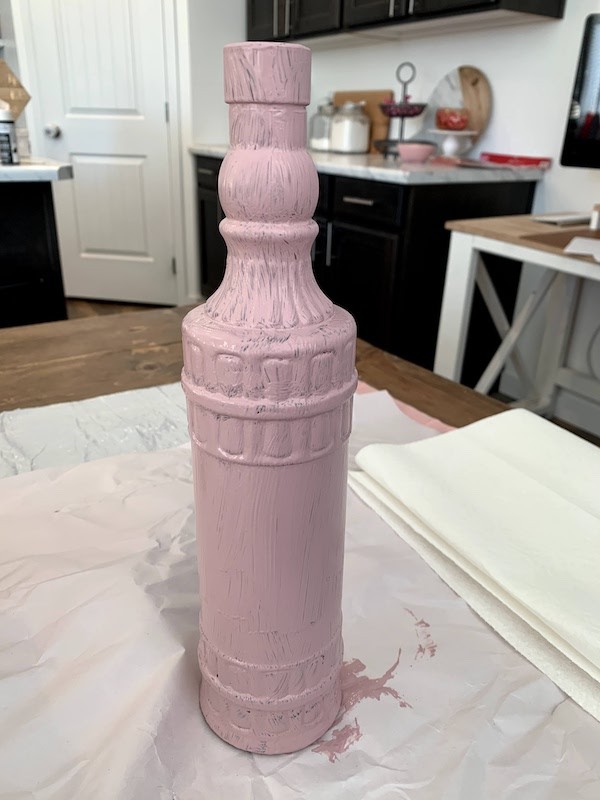 Once it dries which will take about 30 minutes because of the paint being thick.
Then add another layer of thick paint. Let dry.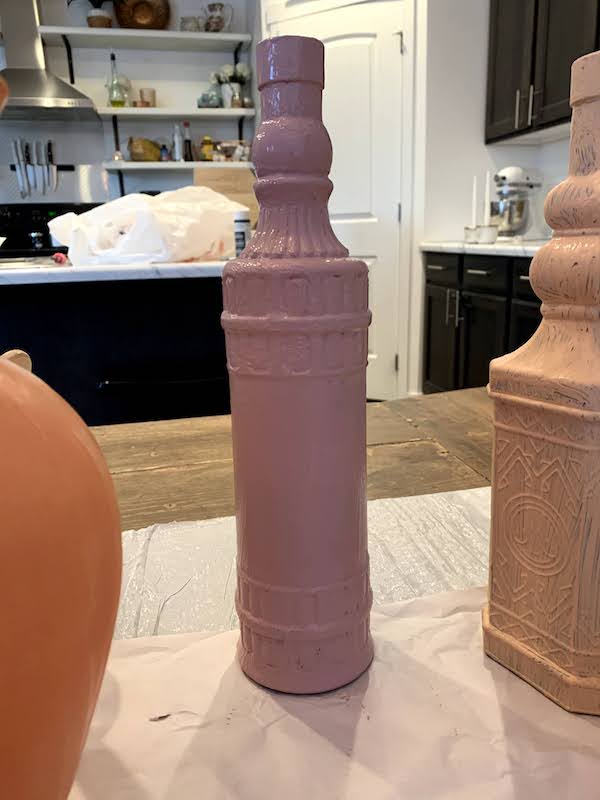 Once you have the second coat on these vases it should only take about 30 minutes to dry and bam! You are done with this upcycled glass vase project!
I think I should make a few pink ones to go with my upcoming Galentine party.
Remember how cute my party turned out last year? They would look so cute on the table!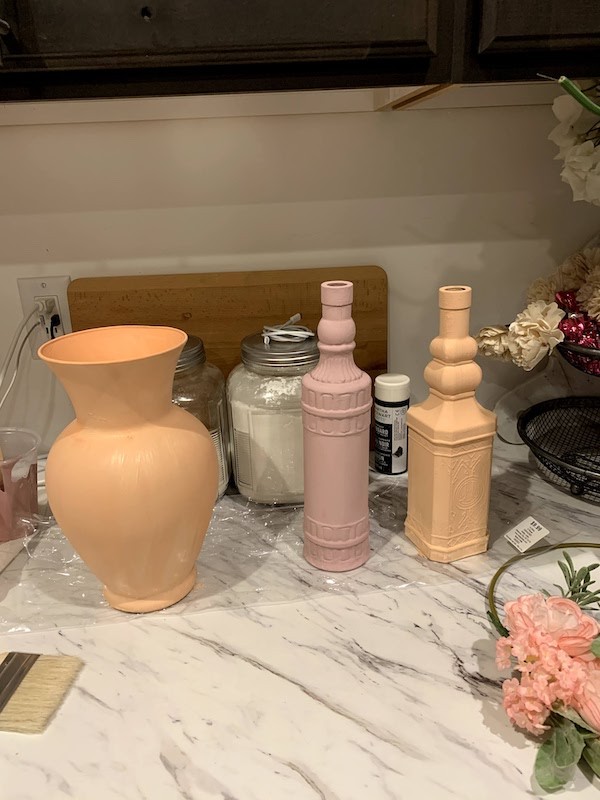 Display your upcycled glass vase to a ceramic vase
Isn't it amazing how they turned out? They totally look like ceramic!
Emily has it sitting on a shelf in her kitchen nook and it looks so pretty!
You might remember when Emily did a DIY bathroom towel racks out of copper piping here.
It looked amazing!
Emily is super creative!
I helped her paint her tiny master bedroom grey! At first I thought why would you paint a small bedroom a darker color? But it really turned out amazing!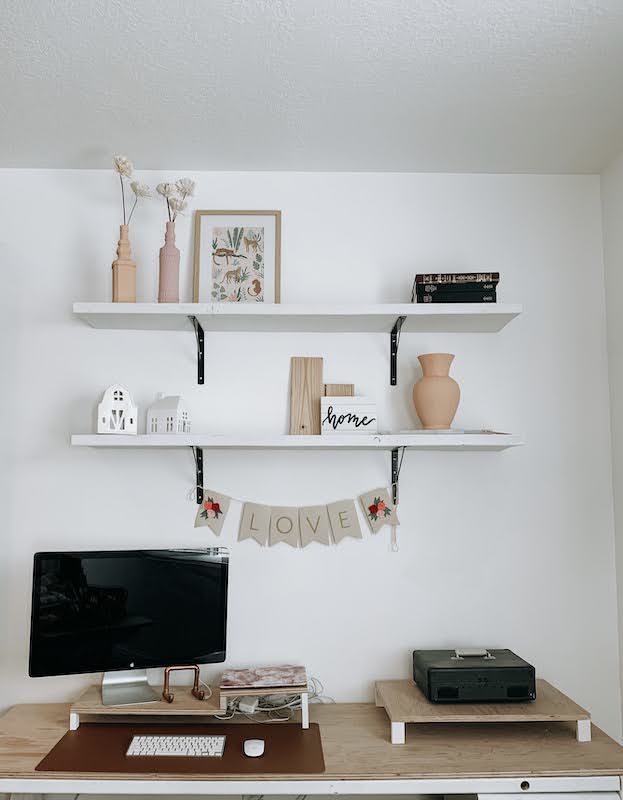 The best thing about this craft project is that you can play around with paint colors to get just the right look for your decor.
You probably have some old vases hiding in a cupboard and you could whip up one right now! What a fun gift this would make to make and give to someone!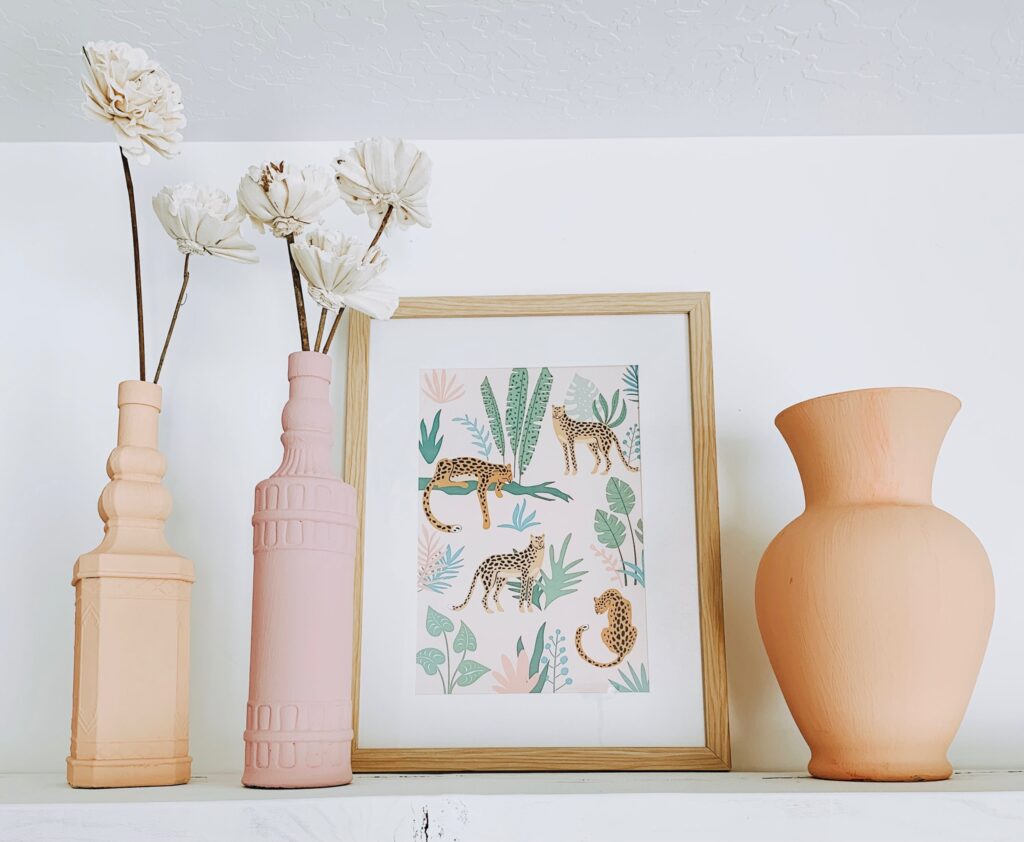 I think I need to make one in blues or greens for my Lake Kottage house I could drape some natural colored wooden beads coming out of it. So cute!
Here are a few of my other posts that you will love.
Make your own white cake stand (super easy)
Wire hoop Spring Wreath (make it in 10 minutes)
Wooden bead and tassel garland tutorial
How to make polk dotted napkins for Easter table
Shop for Easter early!

Pin For Later