It is time to link up to centerpiece Wednesday Linky Party!
Oooh I love the color pink! I think it might just be my favorite color and I was so excited to see some posts from a few of you highlighting beautiful pink things. I decided it was time for a pink centerpiece Wednesday Linky Party!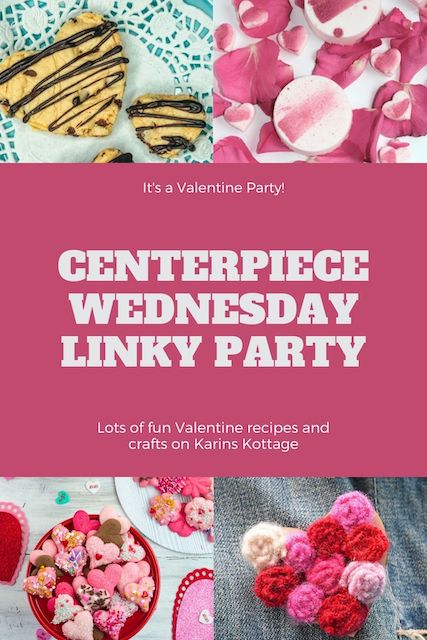 Valentine's Day is fast approaching and these are fabulous ideas! So let me share who I highlighted.
Pink Centerpiece Wednesday Linky Party Highlights

Look at these beautiful Valentine's Day spritz cookies from Flour on my face! They look amazing!
I love spritz cookies and always make them for Christmas but I never thought about making them for Valentines day.
I love all the cute pink hearts! If you love these heart shaped cookies you might like my heart shaped patchwork sugar cookies too!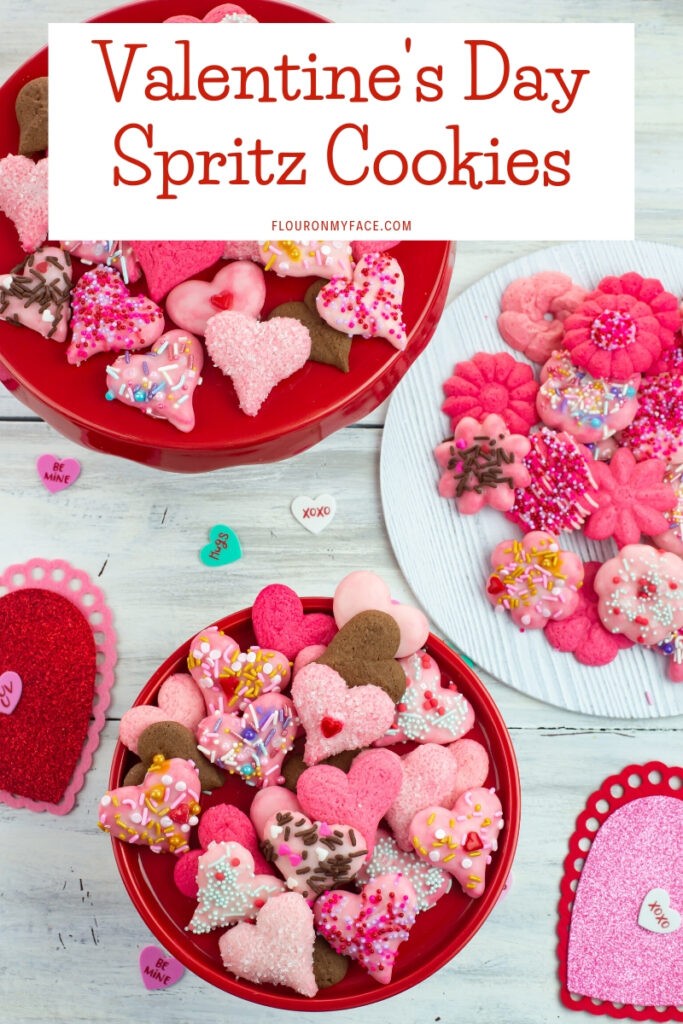 How about these chocolate chip heart cookies!
Walking on sunshine made these by baking the cookie dough in one pan and using multiple sized cookie cutters to cut out the hearts. Then she added melted chocolate in squiggles to finish them off.
Simple and yet they look fancy!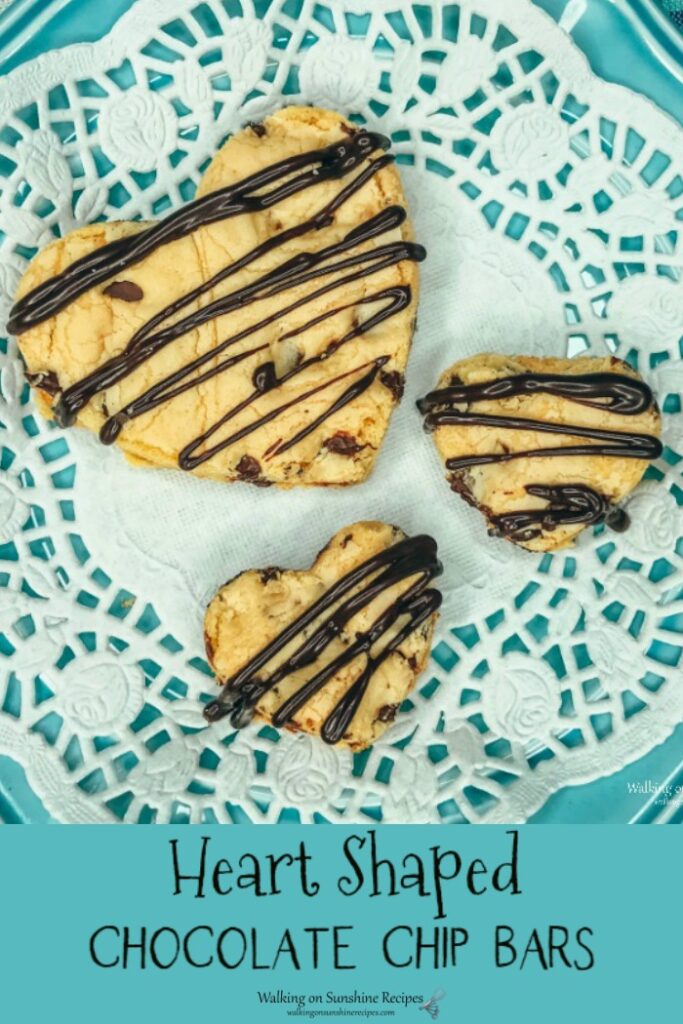 How gorgeous are these bath bombs! I will be making some of these for sure! Jasmine at Eccentricities by JVG gives a great tutorial!
The beautiful swipe across the bath bomb is made using Mica colorant mixed with alcohol.
I have never made bath bombs before so this looks intriguing!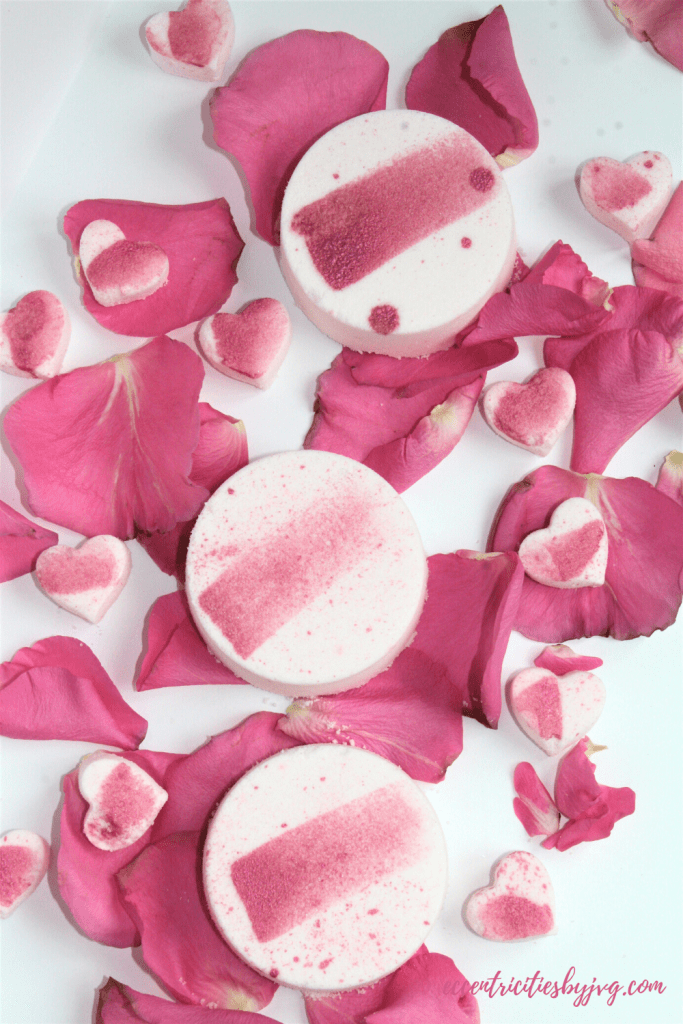 I am such a fan of recycling. You may remember my denim silverware pocket holders?
These little handmade felt rosebud hearts made out of old sweaters is just the cutest thing ever!
Pillar box blue shows you how to make this step by step on her blog.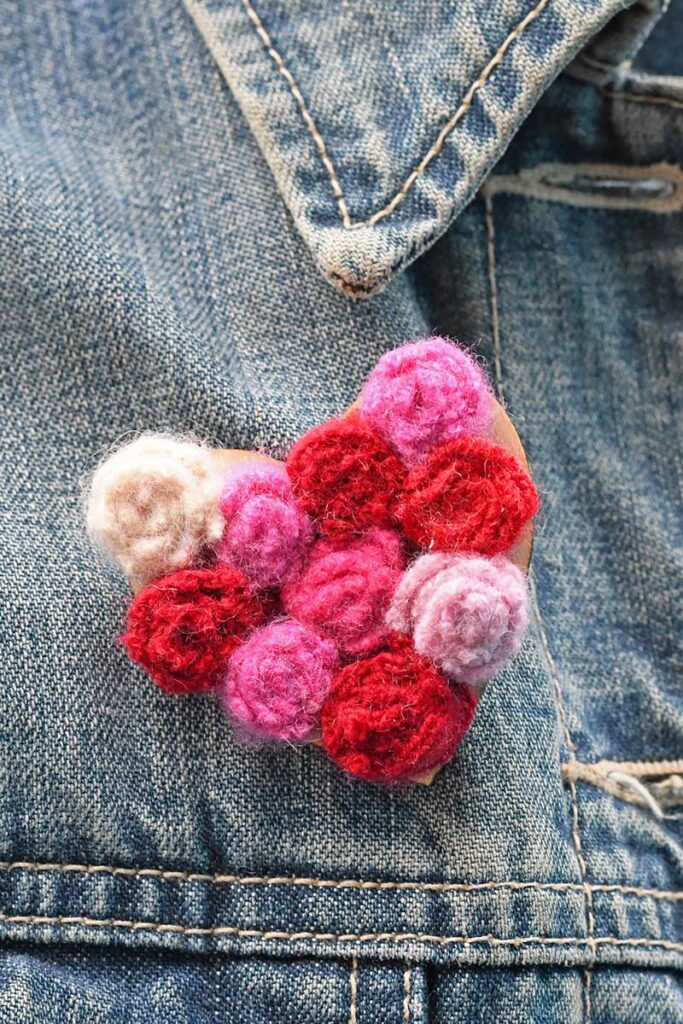 Valentine Posts
Here are a few other Valentine posts you might like
Heart shaped cake with marbled chocolate lid
Shop My Favorite things

Pin For Later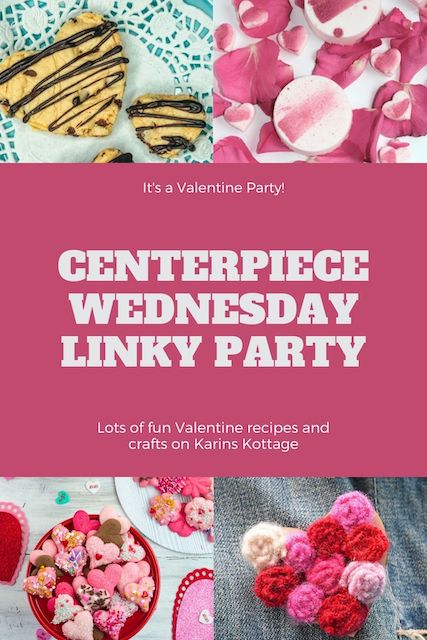 Linky Party