Chocolate brownie fruit tart
Ok so I did not make this but my daughter did for Mother's day and it was soooo good!
Super easy and looks amazing!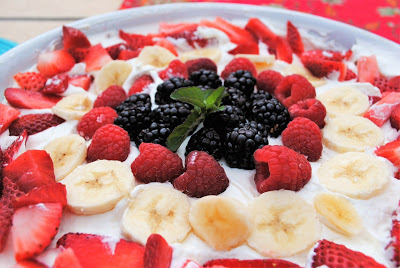 Emily started with a double chocolate Ghiradelli brownie mix and made it according to directions on back.
After it was cooled she whipped some fresh whipping cream with sugar and vanilla and about 1/4 cup of cream cheese.
Then she layered the whipped cream topping on the brownie and covered it with fresh blackberries, raspberries, bananas and strawberries!
 I haven't been liking brownie mixes lately but this one is top notch!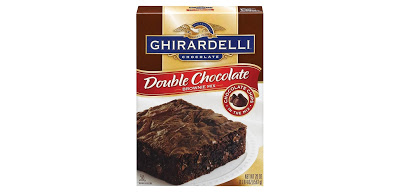 Easy peasy chocolate brownie with fruit and whipped cream not only looks amazing but tastes delicious!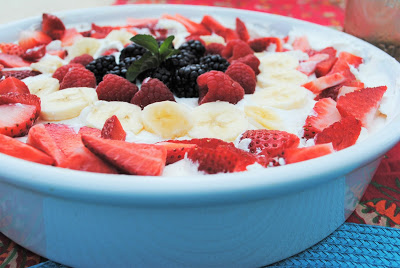 Sliced strawberries, raspberries, bananas and blackberries make it look so pretty!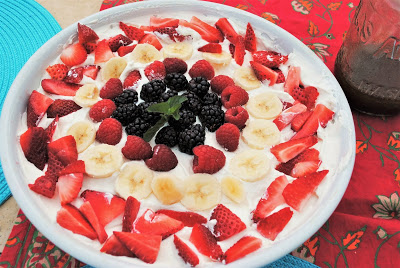 Let me know if any of you try this yum-a-licious recipe!
Other favorite fruit desserts
Layered lemon cake with whipped cream and berries