Fashion Friday- Black and Gold is one of my favorite go to color combinations…it just always looks good together.
When I found this yummy and so so soft infinity scarf at a little boutique (that happens to be right in my neighborhood) I knew it would flow so well with my gold and black outfit.
Layering black and gold is the key
Layering is the key for me to add interest, texture and color.
For this outfit I am wearing a white tank, gold cardigan, black fitted jacket with fun gold buttons and a gold and grey infinity scarf with a black and white striped maxi skirt.
Fitted black jackets are so flattering! You can see another outfit where I paired my fitted black jacket with a pink pencil skirt here.
Once again I love how the jacket with the gold buttons draws your eye down to give the illusion of length.
When you are short waisted these lines help so much! 
Black flats with Maxi skirt
With my black and white striped maxi skirt, I wear black flats because they are so comfortable.
You can see another fun outfit where I am wearing black flats and try to channel Diane Keaton here. 
Fashion should be fun don't you think? I love basic colors and mixing them to create new outfits. 
What are your favorite color combinations to wear? 
Just by adding a new scarf to these clothes I have had for a few years makes everything feel new again!
I think I may have to get a few of these types of scarfs in different colors. 
If you like this Friday Fashion Post you will love this one too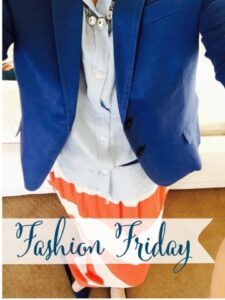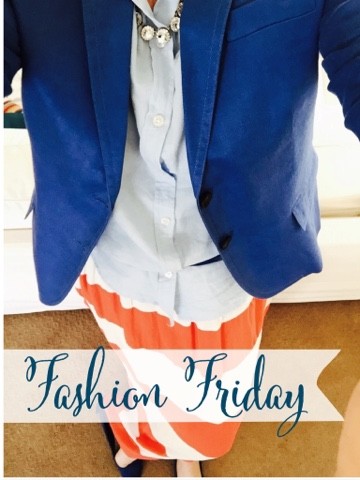 Shop this post