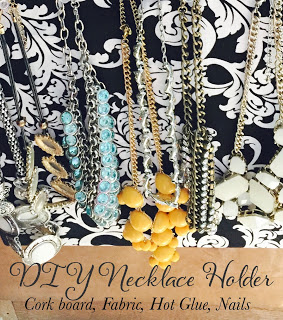 I had had it with my jewelry!! All my necklaces were tangled in a big mess in a drawer. I needed a place to hang them up so I could see them but I did want to use up any wall space. I needed it to be cheap and easy to make.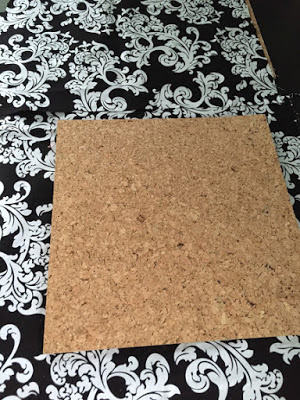 I searched around my craft room and saw these square cork boards and decided to cover them with some fun fabric. I tried stapling them and it worked ok but then I used my hot glue gun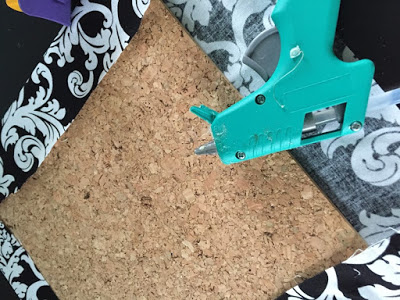 Cut the fabric a little larger than the cork board and pull the fabric up on all sides and hot glue it to the board. On the edges you can staple them down so they have a nice finished edge.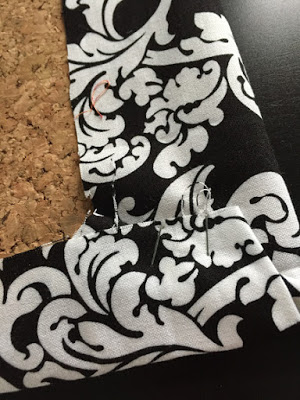 Simple Simple Simple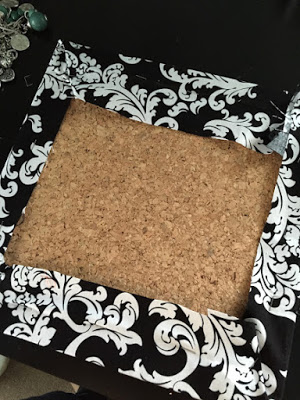 I made three squares and hung them on the inside of my armoire door (see the glass door below)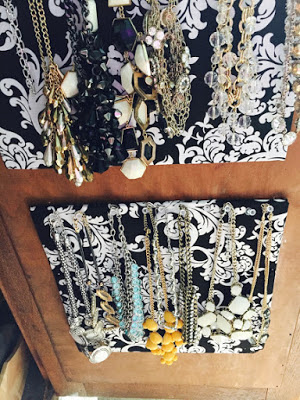 I used clear tacks and tacked 10 across the top of each square and hung the longest necklaces on the top square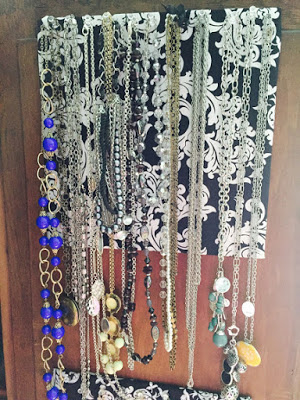 This was the tricky part.
How do you nail into the back of a mirror???
Well first I tried those 3M stick on things…LOL I can't think of the name of them right now but the weight of the jewelry was to heavy and they fell down.
Then I realize that there is a skinny wood panel behind the mirror and if I used tiny finishing nails it would NOT go through to the glass and it would be strong enough to hold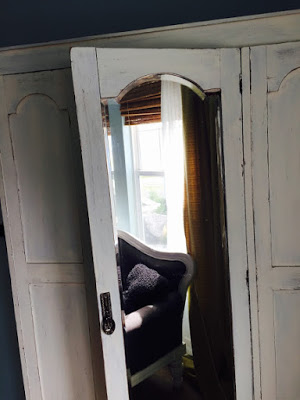 Here are all three in a row and I LOVE it! They are all organized and pretty and I can see what I have! Miracles of miracles. This isn't all of them either 🙁 My family loves to give me jewelry!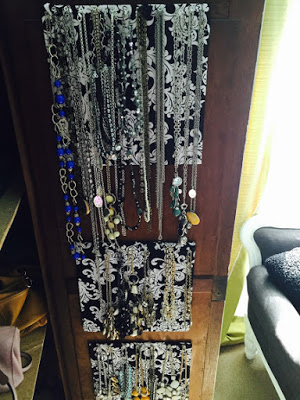 Where do you store all of your necklaces and earrings..I would love to get more ideas!
Karin 🙂
Linking up to