Here is great way to create a cupcake dessert table for 200! Scalloped tablecloth and hot air balloon decorations. I have tutorials for both the scalloped tablecloth and hot air balloons.
Here is the large tablescape that my daughter and I created for the Worldwide Women's conference broadcast that we watched at our church building.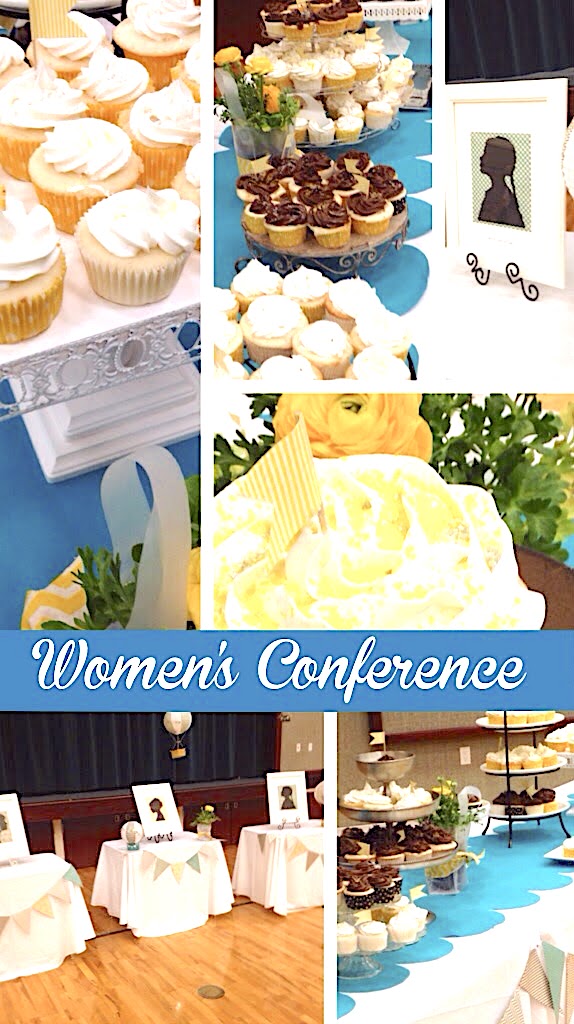 Cupcake dessert table for 200!
Setting up a dessert table for 200 in the church gym is kind of tricky! We wanted it to feel like a pretty party for all the ladies so we put out thinking caps on.
To start we used lots of long folding tables and covered them with white tablecloths.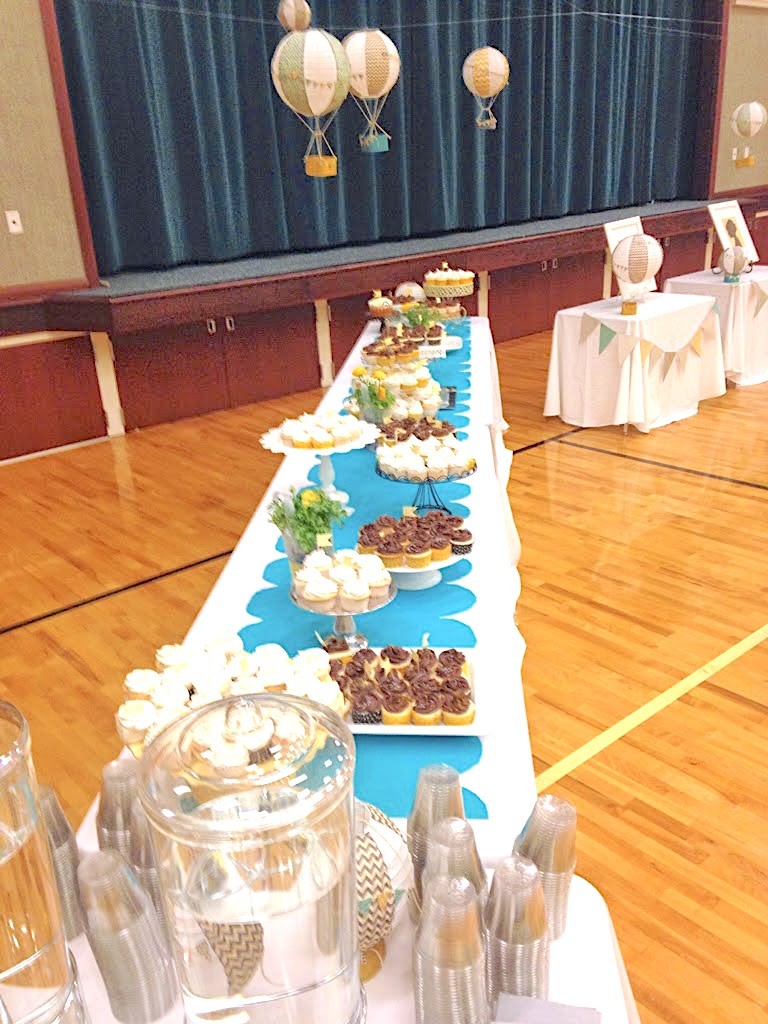 DIY Scalloped Tablecloth
I bought 5 yards of turquoise broadcloth and cut it right up the center.
That creates two long skinny pieces.
To create the scallops I folded each piece of fabric in half and in half again so we wouldn't have to cut so many scallops. Tracing the bottom edge of a cake plate onto the fabric allowed us to only have to cut three times on each side of the long pieces.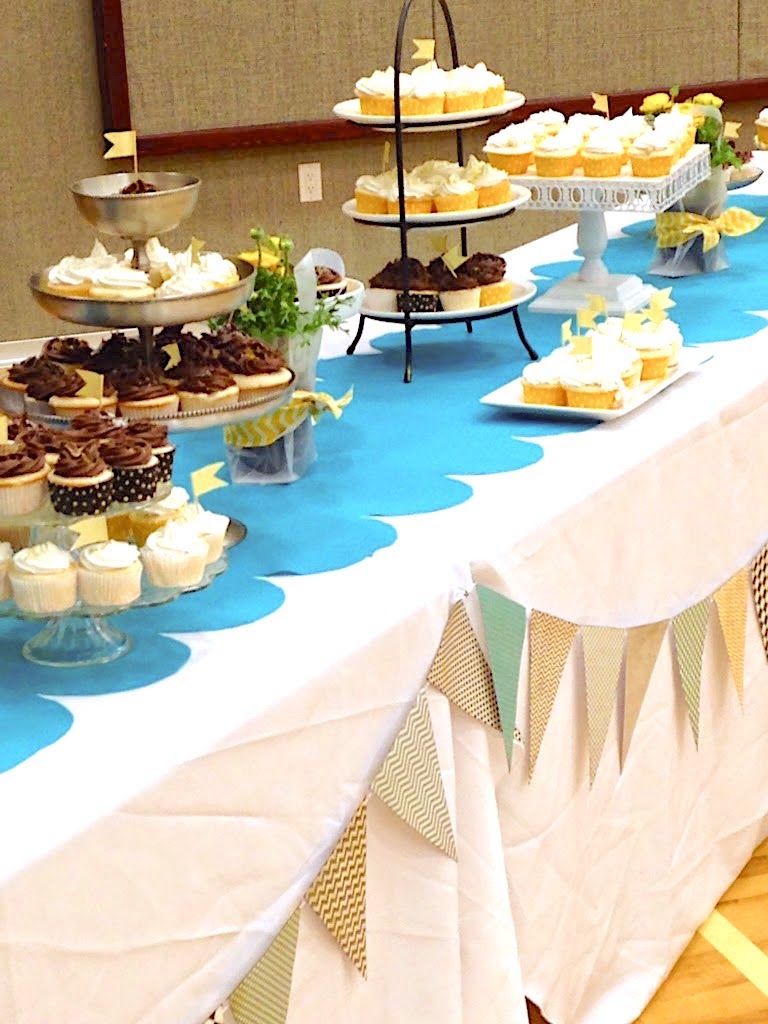 LOL does that make any sense?
The tutorial for how to make a scalloped edge tablecloth is HERE
DIY Wooden Cake Stands for Cupcake Dessert Table
See this cute square wooden cake plate?
My hubby and I made it…I show the full tutorial on how we made it HERE
We actually made three! A turquoise, yellow and white one. They are painted so if you are going to put food directly touching them I would use a doily.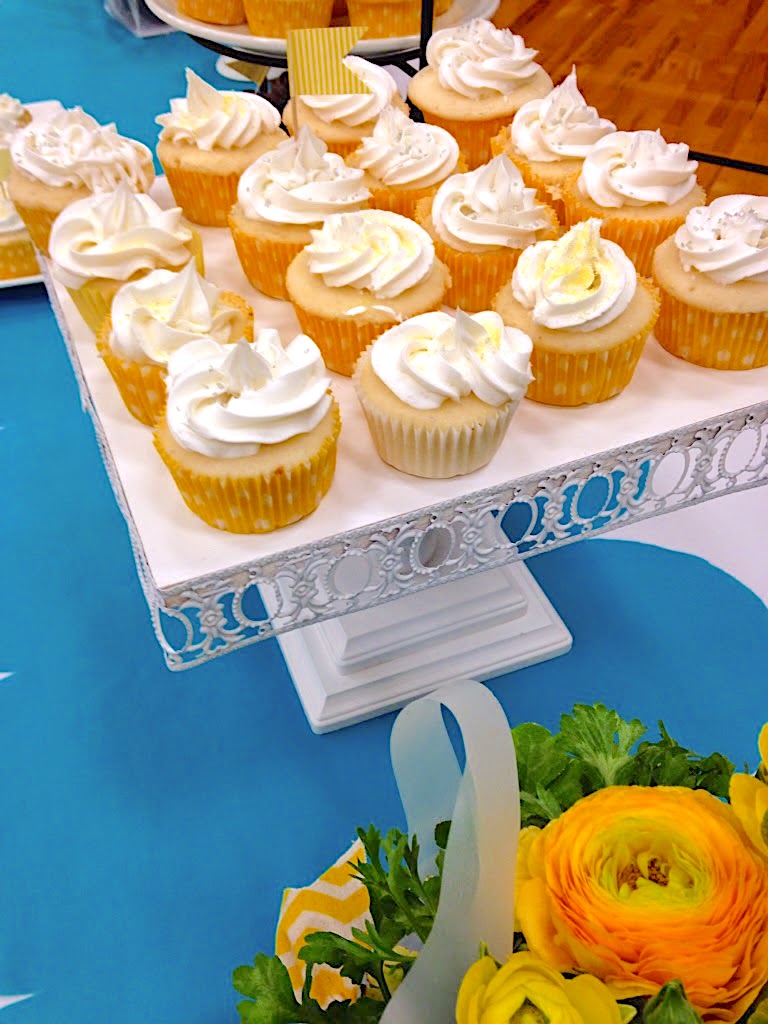 Most of these cake stands were mine. I used them for my daughters wedding reception here.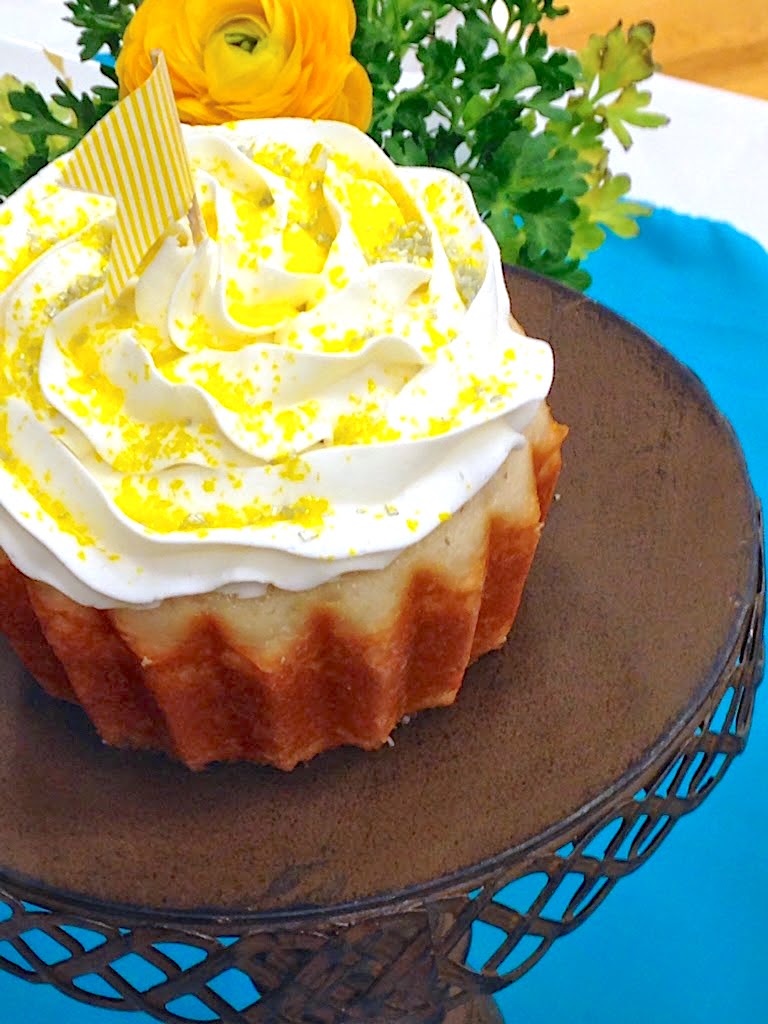 Some of these cake stands I just borrowed from friends.
There is just something about elevating sweet treats that makes them look even more special!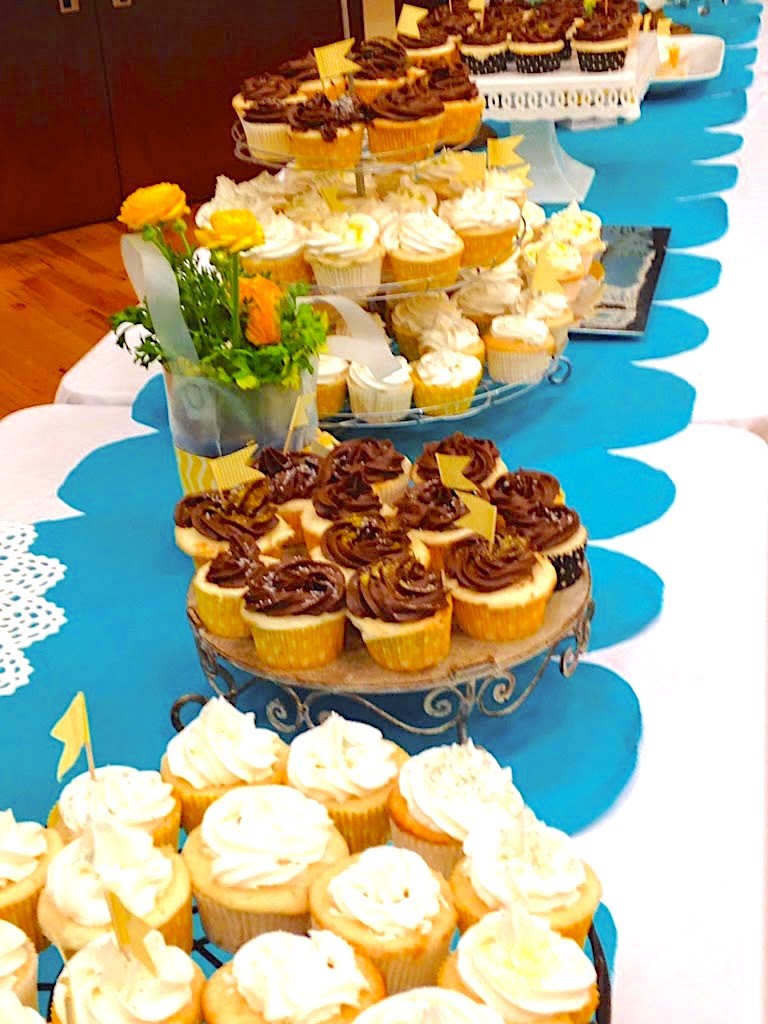 Hot Air Balloon Decorations
Look at the adorable "hot air balloons" that another friend made!! She not only made those but all the banners too!
The tutorial for the Hot air balloons is here.
This is one of the hot air balloons close up so you can see the details.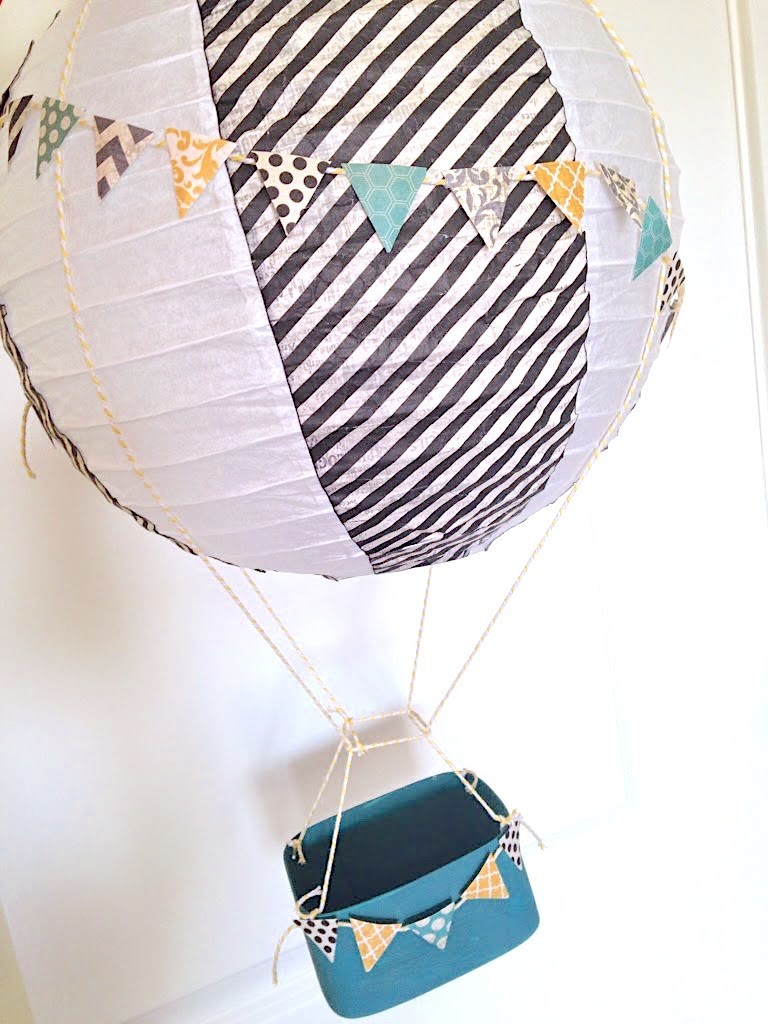 Here is another Hot air balloon tutorial slightly different that I made and is perfect for a baby shower or nursery.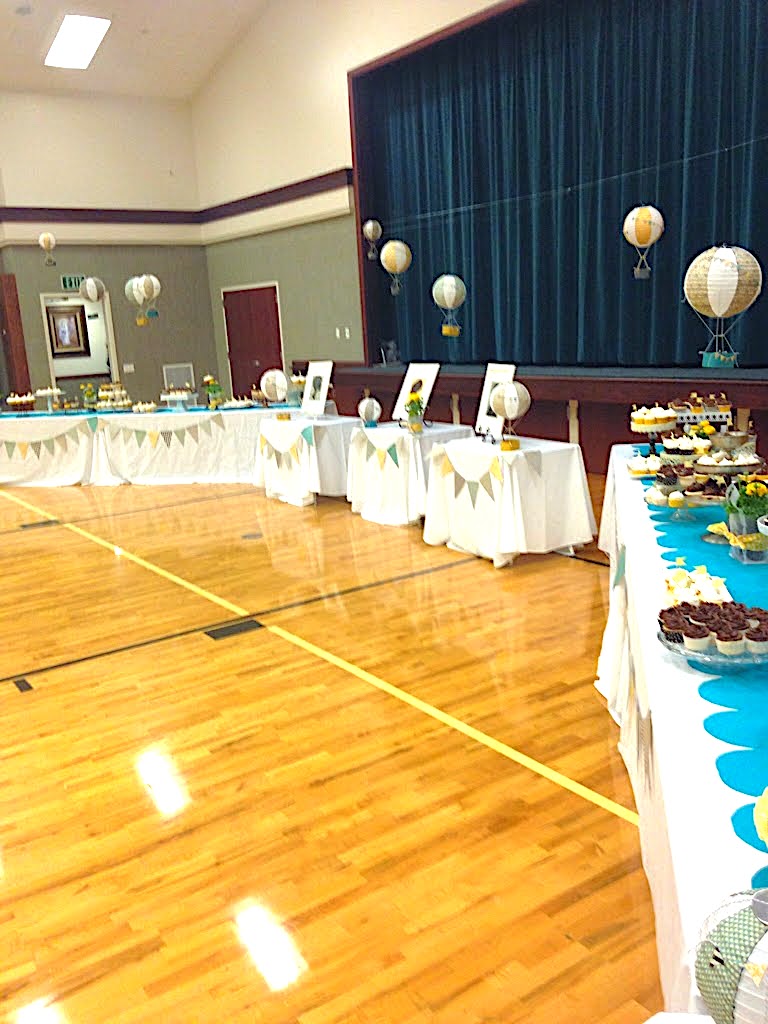 One of my friends made the silhouettes of a woman, a teen and a little girl and framed them using scrapbook paper behind each silhouette.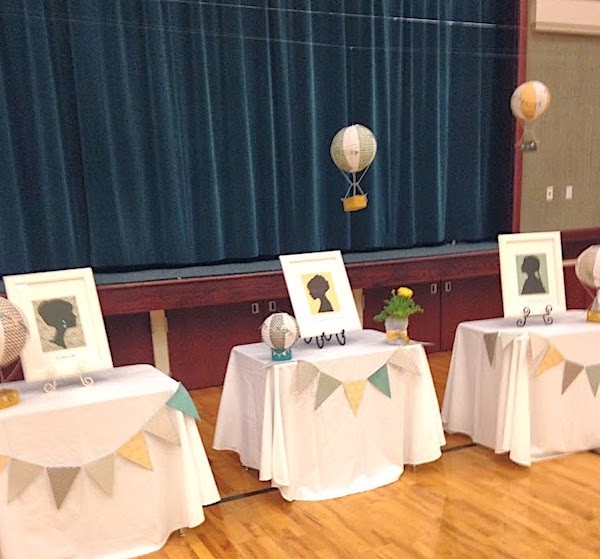 Everyone loved it all!
The General Women's broadcast included short video that really touched my heart and music that touched my soul. Plus speakers from the general Relief Society presidency, Young Women presidency and the Primary presidency.
Henry B. Eyring one of the members of the First presidency of our church.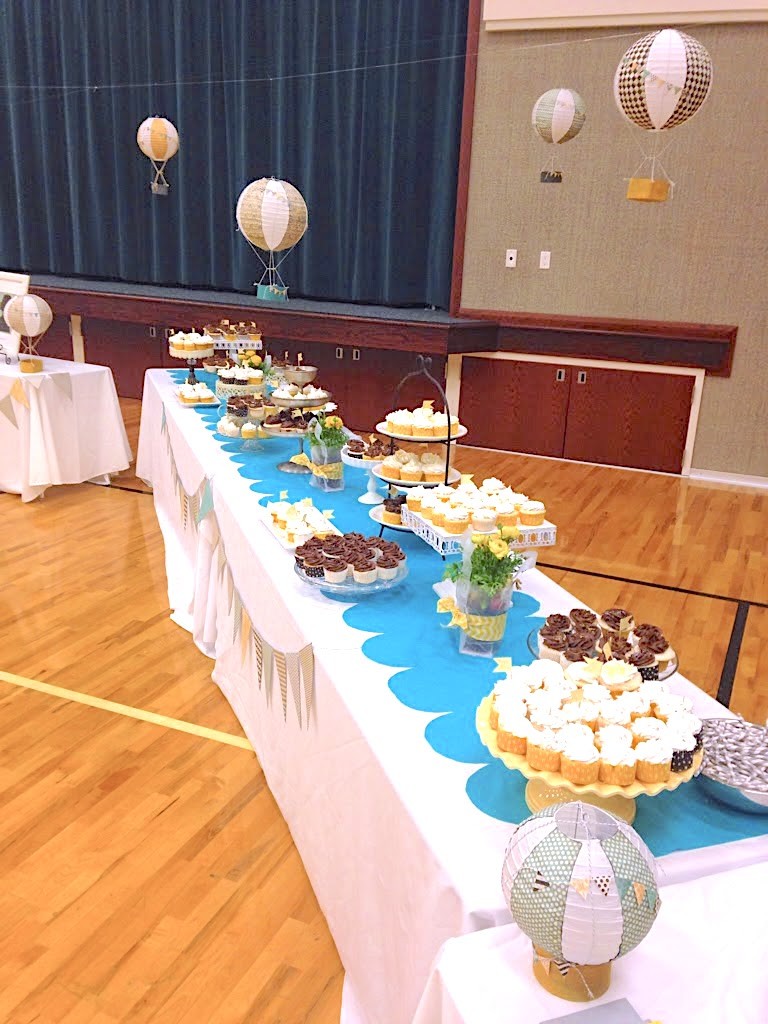 After the broadcast we enjoyed delicious cupcakes with over 400 women, young women and girls aged 8 and up
Other Parties you will love
Sweet as Honey 1st birthday Party
Shop