Happy almost Thanksgiving everyone! I can't wait to sink my teeth into all the yummy Thanksgiving food can you? Today on Karins Kottage Linky party highlights I am excited to share 4 fabulous bloggers and their ideas for Thanksgiving and Christmas.
I might be the one and only blogger that does not put up their Christmas decorations until the day after Thanksgiving haha. Part of me wants to join in and put it all up and the other part of me wants to take it slow and relish every moment of the current holiday. I am curious to hear what all of you do? Leave me a comment and tell me if you what my husband calls Thanks-mas combing the two holidays or keep them totally separate.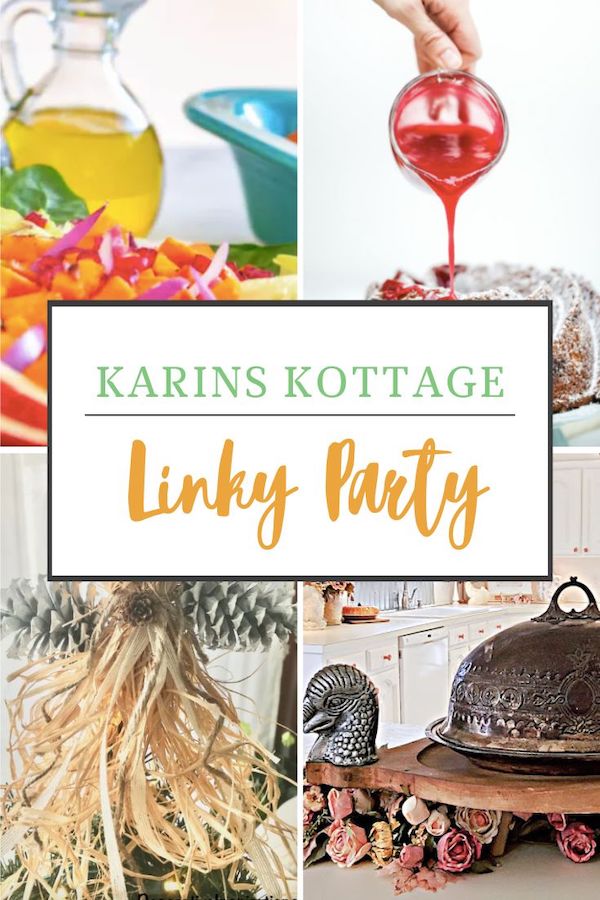 Linky party highlights
I am dying over this turkey charcuterie board and domed turkey platter! Penny's Vintage Home always has such unique items to share in her home. The wooden turkey charcuterie board is amazing all on it's one but the domed platter is like nothing I have ever seen.
I would love to find a domed turkey platter like this!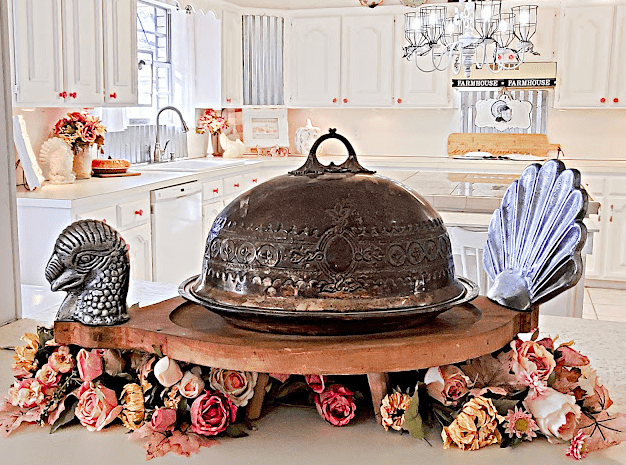 The wooden spoon effect is sharing this gorgeous white chocolate raspberry drizzle cake! This had me with the raspberry drizzle sauce. I can almost taste it right now!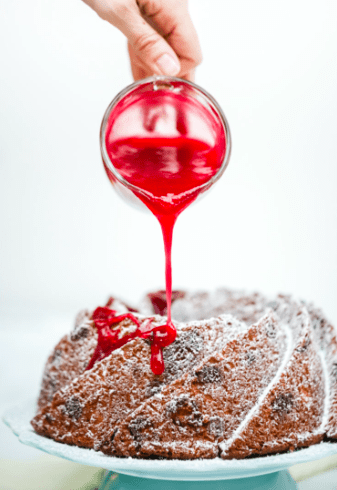 This sweet potato salad from Midlife Healthy Living looks so good and it is a weight watcher approved recipe! The sweet potato, red onion, apples and pomegranate seeds are such a favorite of mine.
This will be an awesome treat after the heavy Thanksgiving meal!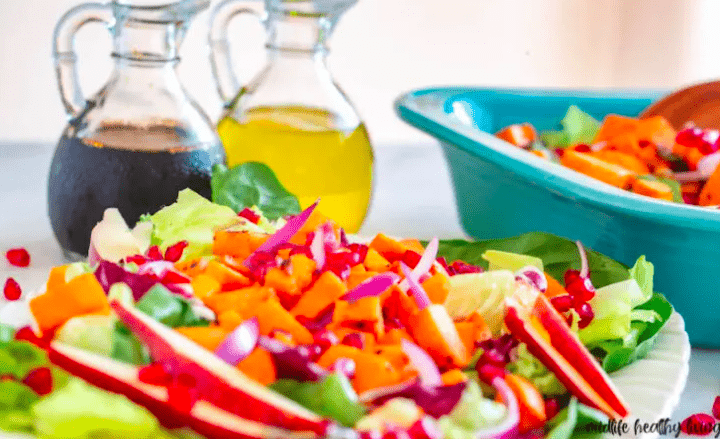 Decorative inspirations shared this easy natural Christmas tree angel. How adorable is this natural rustic charming angel.
I need a new angle on my tree so I just might be making this one!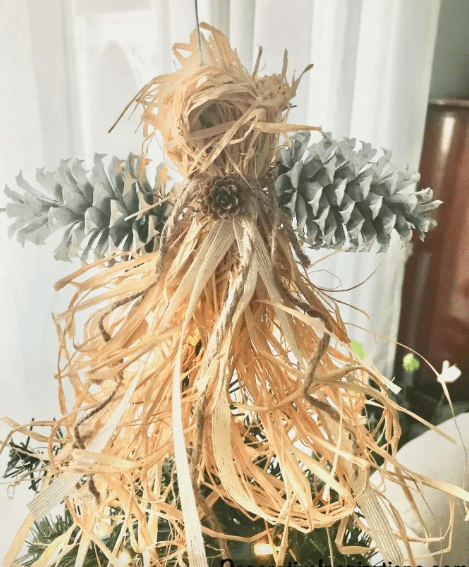 Karins Kottage Happenings
We flew home from London last week and I have been under the weather 🙁 Everyone at home has been sick and apparently I got it from them not from traveling all over Italy and London. Go figure!
You can read about my trip in Vasto Italy in the rain here.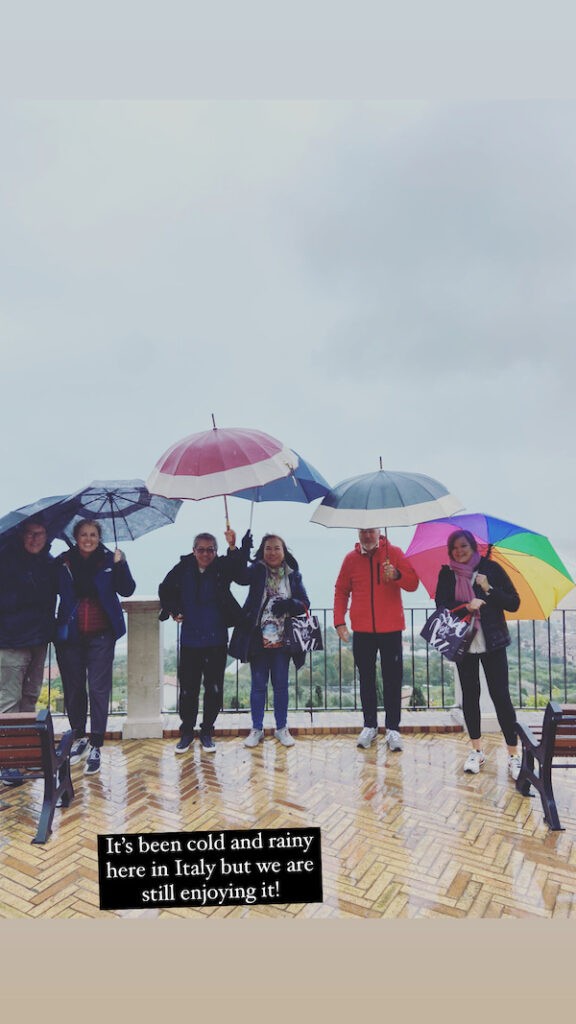 I have also shared my packing tips on how to pack for 17 days in a carry on to Europe in the fall.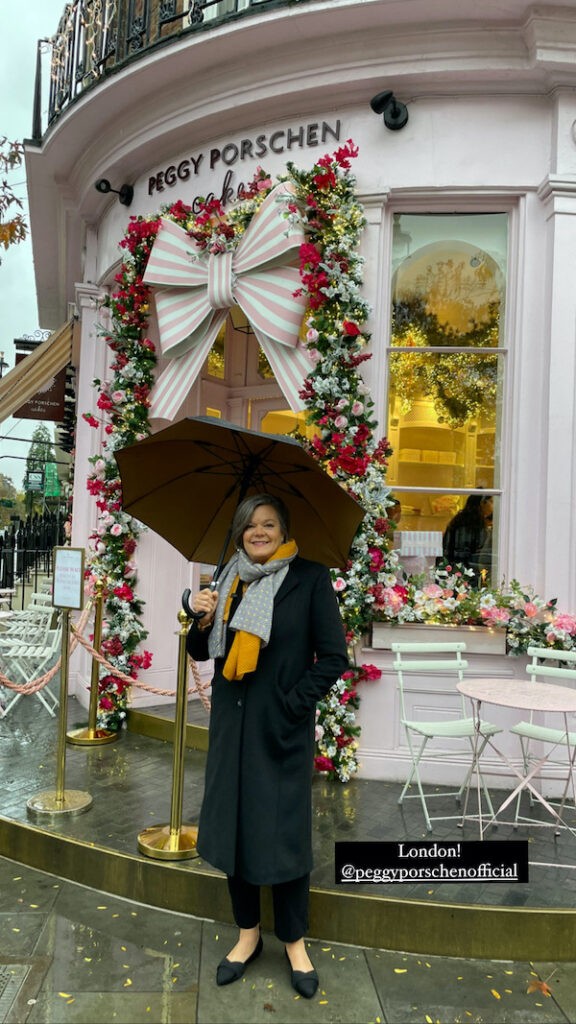 Thanksgiving tablescapes
Here are some of my Thanksgiving tablescapes if you need some quick fast ideas. I am always all about use what you have.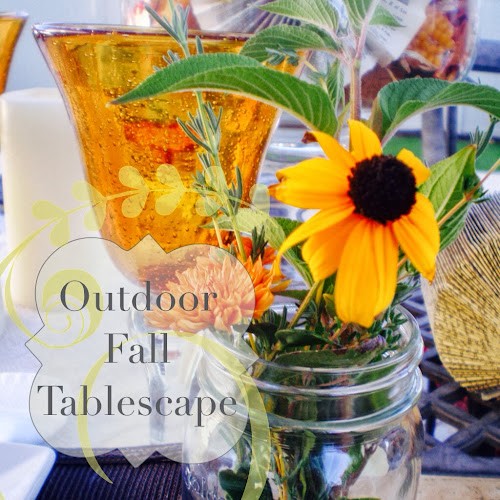 Mason jars black eyed Susan fall centerpiece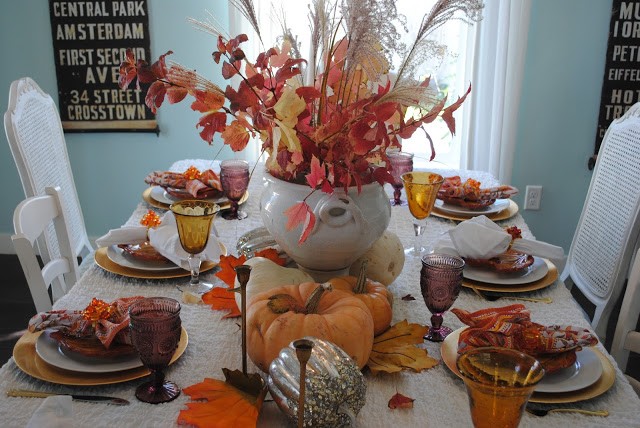 Purple and orange Thanksgiving tablescape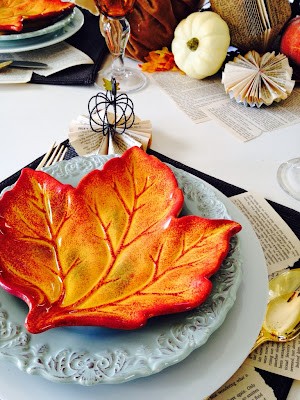 10 tips for setting a Thanksgiving table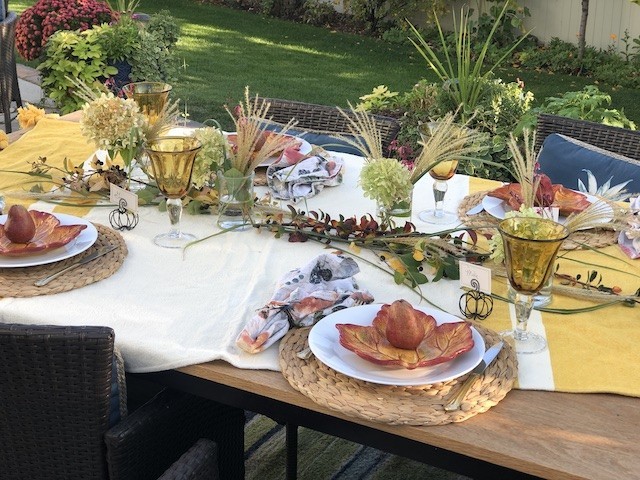 How to easily create a Thanksgiving tablescape
Linky Party
Link on up and share this party to invite your friends to come and enjoy and get great ideas.