Vasto Italy in the rain may not sound fun but it is pretty even when it is raining cats and dogs. Vasto is a beach resort town on the Adriatic sea. We love going there every time we are in Casoli, Italy because it is only 25 min away from our Palazzo! Did you know you could be in the Mountains skiing in the morning and head to the beach and walk on the sand all within 25-40 min each way from our Palazzo?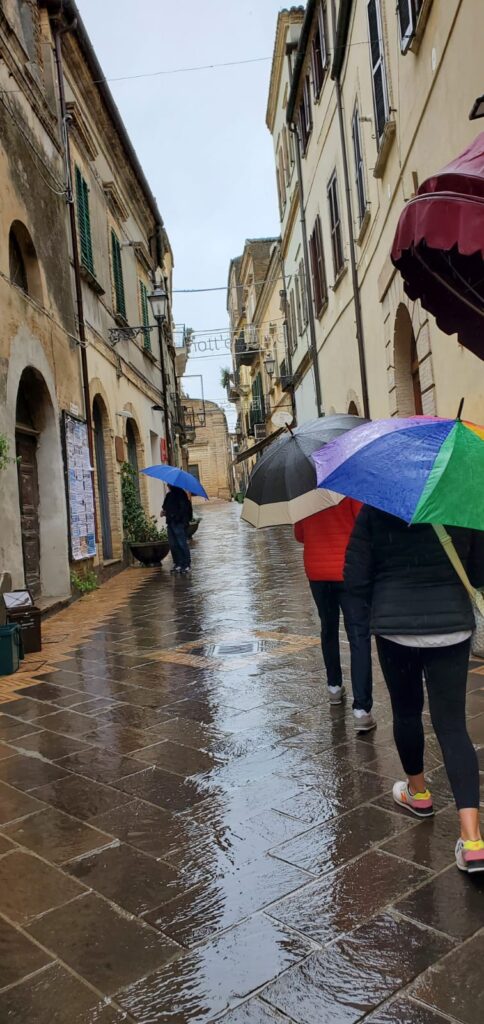 We normally go bike riding right by the Adriatic Sea but it this day Vast, Italy was raining and cold. We decided to check out some of the cute shops. The ladies I was with and I went into a fun women's shop 🙂
I had so much fun trying on all kinds of fun coats, hats and scarves I ended up buying this cute leather bucket hat. It is lined with Sherpa and keeps me warm and toasty as well as keeping the rain off my head.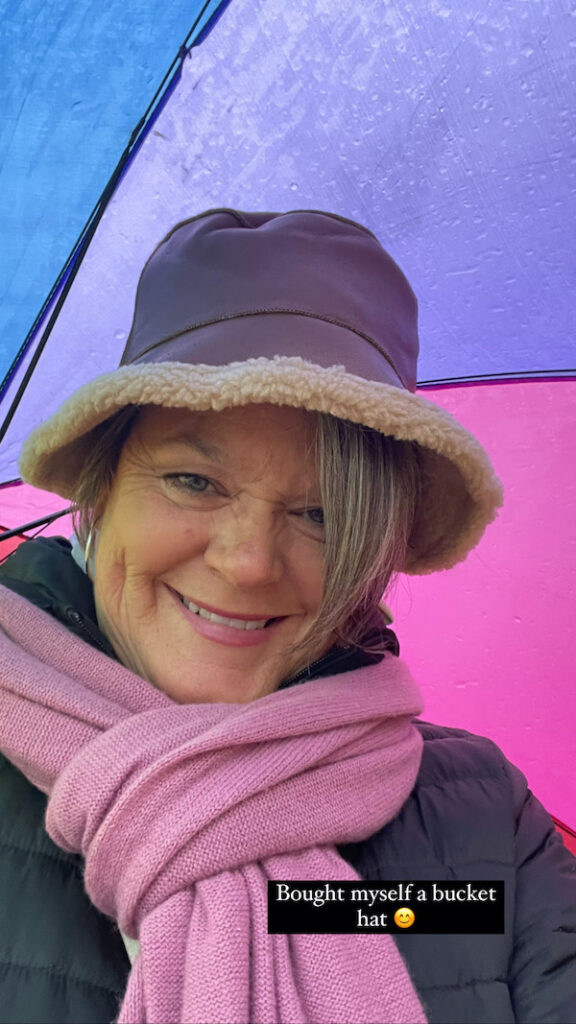 After a little shopping it was time for lunch. 

Lunch in Vasto
We always eat at this certain restaurant where we know the owner and his wife. It is called Emozioni and Sapori they are always so sweet and the food is amazing!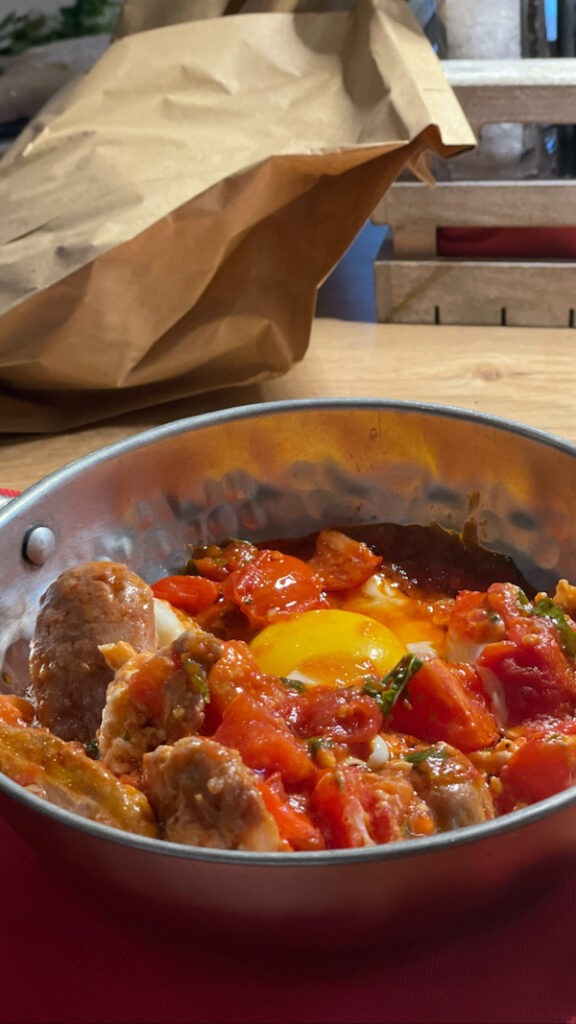 I had a delicious sausage and tomato dish topped with a quail egg. Wow was it tasty! My hubby had a fish dish and our friends had other delicious things.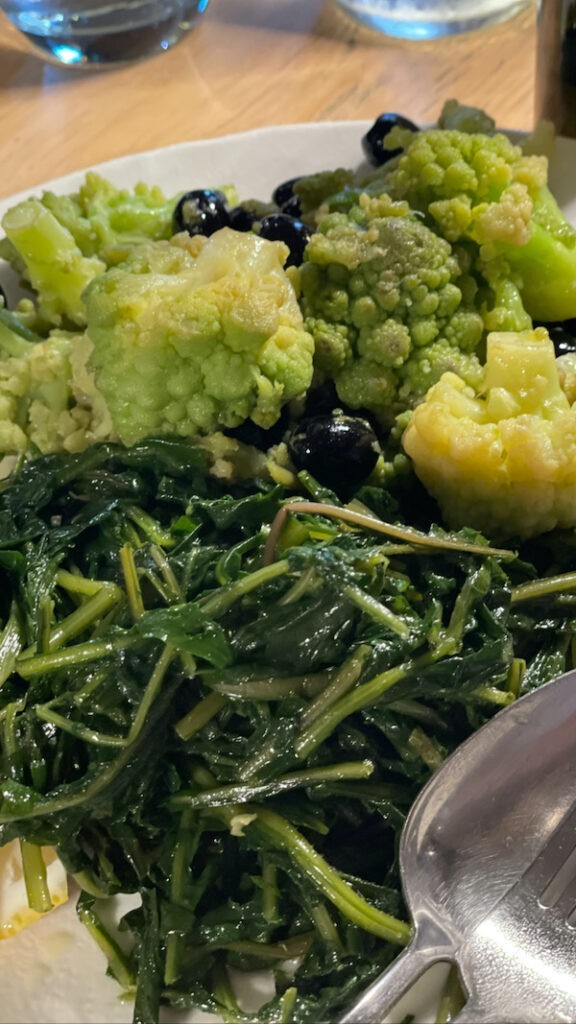 While in the restaurant we noticed this cute little boy sitting in the restaurant looking bored. He is the owners grandson. My sweet hubby went over to him to try and get him to smile. With translation he taught him how to do a magic trick! He was so delighted and mastered the trick within minutes! 
Walking around Vasto
After lunch we walked around Vasto with umbrellas in hand. It was pretty cold so of course we had to have some famous thick and rich hot chocolate! Oh my gosh it is heaven in a cup!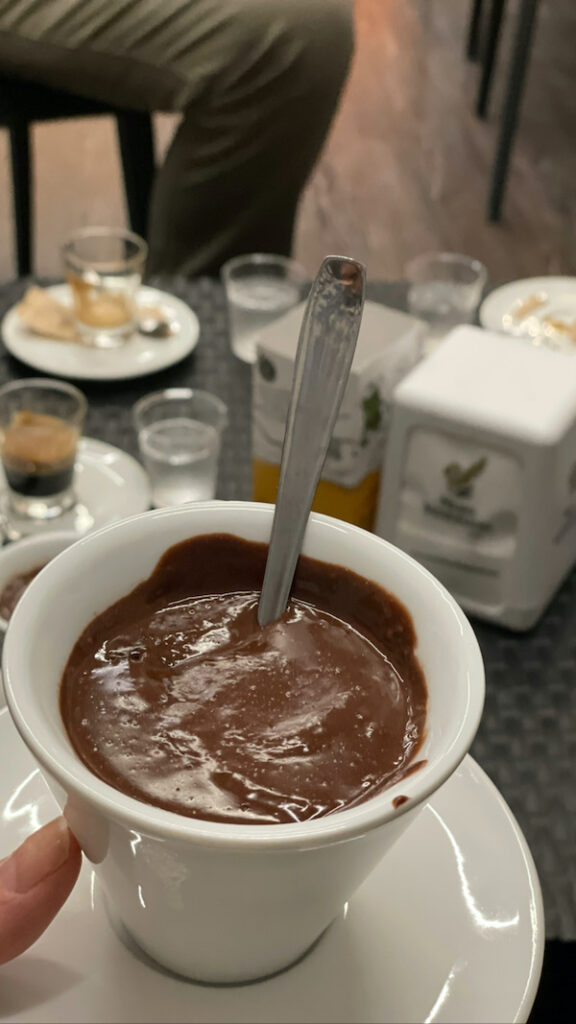 On our walk we came across this tiny red Fiat. I love Fiats and I actually own a white one with a black top that is convertible. They are so much fun to drive!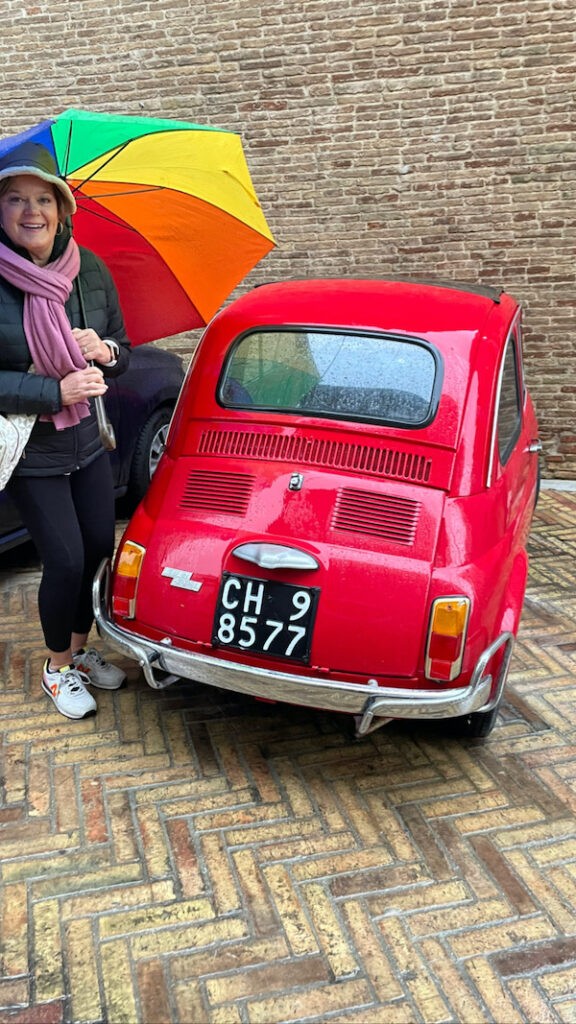 The wind came on strong right after seeing the Fiat along with pouring rain so we had to cut our walk short in Vasto.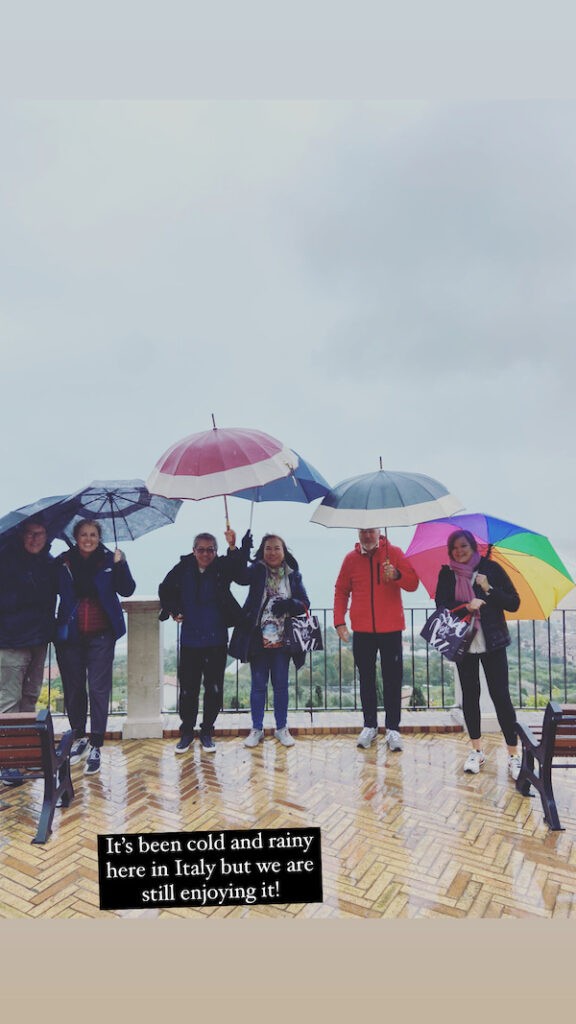 Dinner at the Agritourismo Countryside Inn
For dinner we went to this countryside inn also known as an aggriterismo. Kind of a farm to table restaurant. They are very famous for their lamb skewers known as arrosticini and it is SOOO GOOD!
All they do is cut the lamb into very small pieces and sprinkle with salt… no oils, no marinating and then they grill it on these special BBQ's.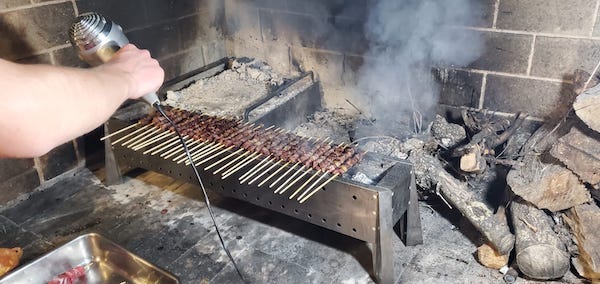 You will notice they stoke the fire with a hair dryer! haha
The appetizer that they serve is Loaded with all kinds of salamis and a big plate of cheese! All from their farm animals!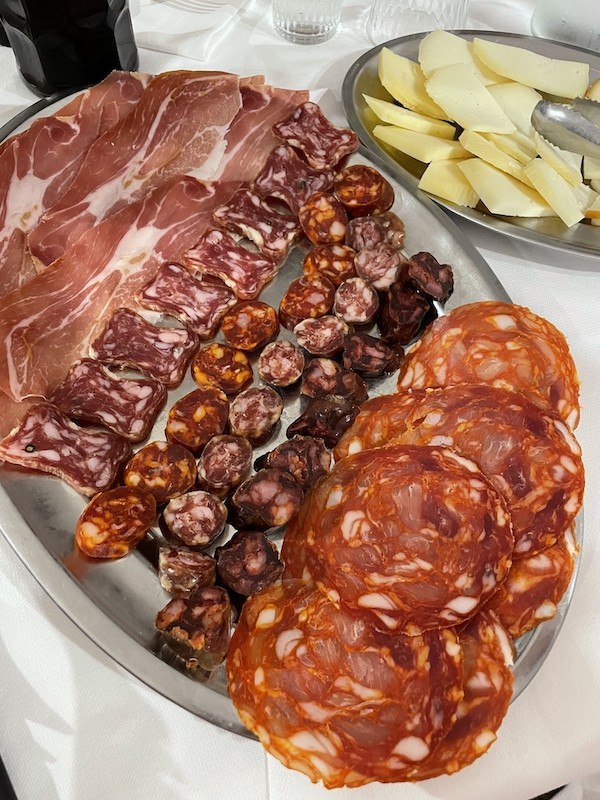 For dessert they served a traditional mini waffle and a dessert that looks like peach buns!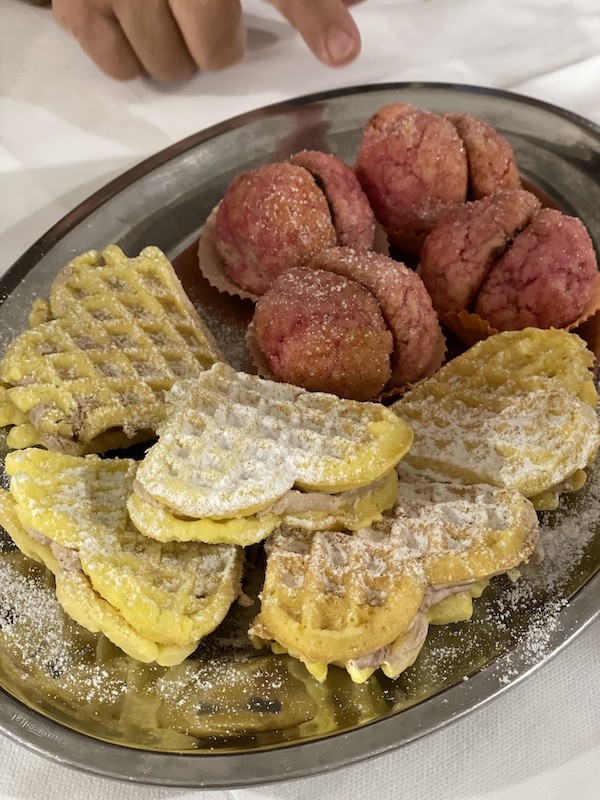 I have to say….there is just something about being in a countryside Inn with no tourists eating locally grown food with friends! 
Dreamy?…. Absolutely!