I found this yummy recipe of Pumpkin Bruschetta appetizer in Sweet Paul's Magazine and decided to give it a whirl. That magazine is unfortunately no longer in print 🙁
It is made with a fresh pumpkin that your roast!! I really liked it a lot but I think I would like it made with yams because they have a little more flavor. Pumpkin is very mild but the yummy Balsamic syrup IS. TOO. DIE. FOR. It is super simple to make only two ingredients!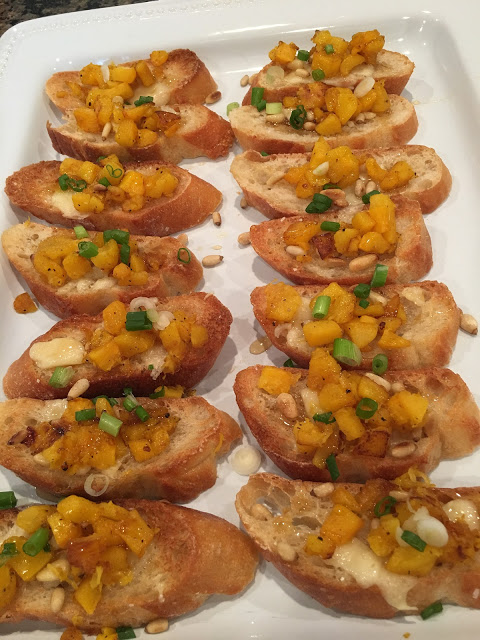 Ingredients for Pumpkin Bruschetta appetizer
I love any kind of bruschetta and I have made this tomato bruschetta here that you will love. There is just something so comforting about a little bit of bread toasted with yummy goodness on top!
½ Cooking pumpkin (not a jack o lantern type pumpkin)
Gourmet finger salt (such as Maldon) I just used kosher,
freshly ground black pepper
8 slices of country-style bread- I used a baguette so they were smaller
4 tbsp olive oil
3-4 oz shredded or cut up Parmesan cheese
4 tbsp toasted pine nuts
2 tbsp white or dark balsamic syrup (recipe below)
2 green onions, finely chopped
Directions
Cut away the rind and seeds of the pumpkin. Chop the pumpkin into cubes.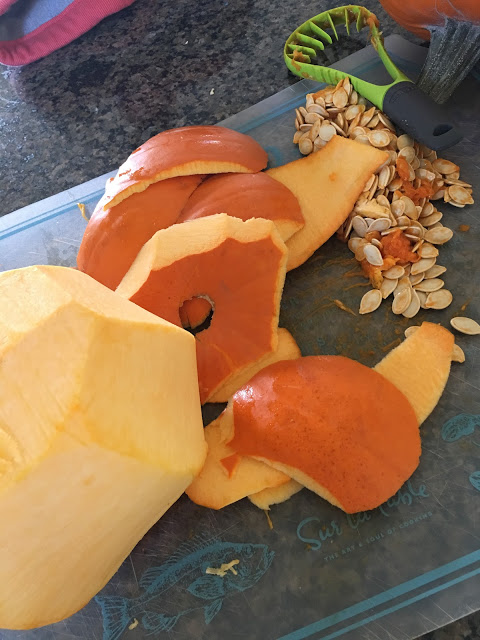 Roast them in the oven at 375 degrees until tender. Season with salt and pepper.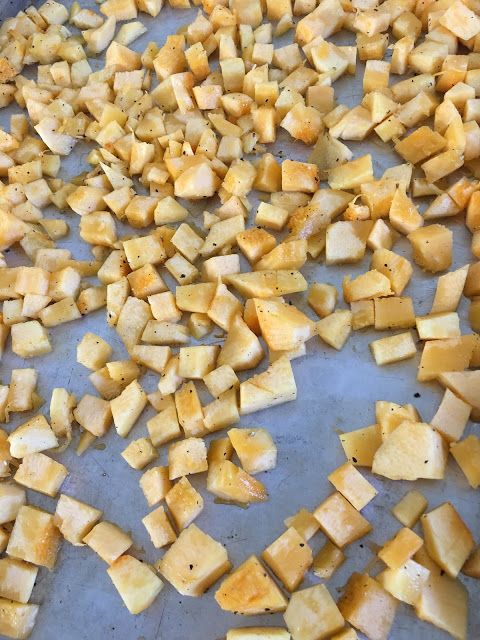 Slice the baguette in to 1 inch slices and drizzle olive oil over the slices of bread. Toast the slices in the oven at 400 degrees for a few minutes, or until they become crispy. Tip- Do not over crisp the bread.
You can toast your pine nuts in the oven with the bread or in a frying pan. Tip- Keep an eye on them as they can burn quickly.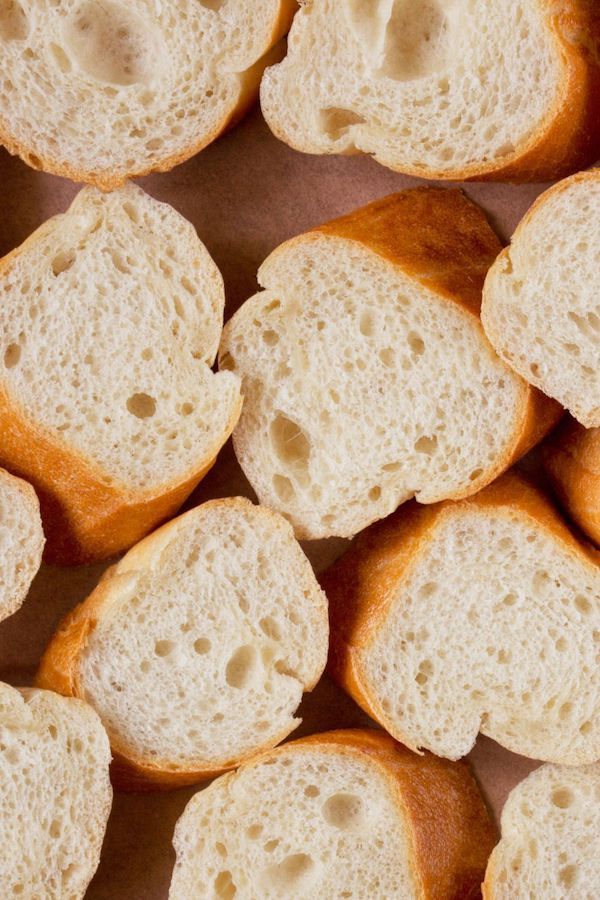 Shave the Parmesan or cut up into small chunks. An even better idea is to buy it already shredded.
Arrange pumpkin cubes, pine nuts and Parmesan on each slice of bread. Drizzle each piece of pumpkin bruschetta with the balsamic syrup (see recipe below) and green onions.
For this photo I had used white balsamic syrup but either type of balsamic syrup or glaze works great. It brings an incredible flavor to the pumpkin bruschetta 🙂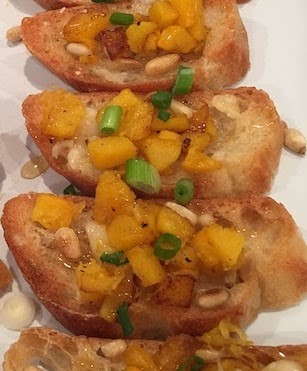 Balsamic syrup recipe From the Blended Table
2/3 cup white or regular dark balsamic vinegar
1 tablespoon brown sugar
Combine the vinegar and sugar in a small skillet and boil over medium-high heat, stirring occasionally with a wood spatula, for 3 to 4 minutes, or until glossy bubbles cover the surface.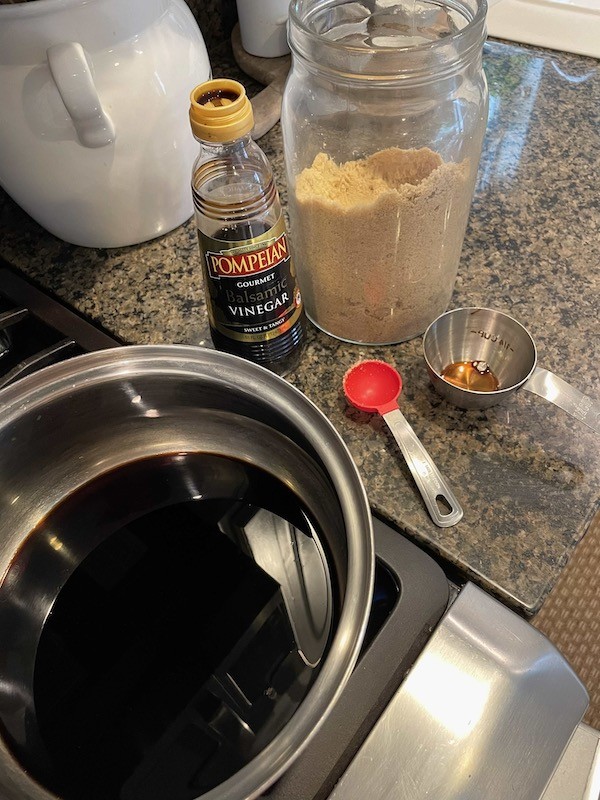 The syrup is ready when the spatula leaves a path as you run it along the bottom of the skillet. It should be quite thickened and syrupy.
Take off the heat and cool before using. Keeps in a sealed jar in refrigerator for a month or more.
This is a great pumpkin bruschetta appetizer to keep on hand for the holidays and it is cheap to make! Everyone loved them and ate it ALL!!