I have figured out a way to set the easiest Thanksgiving table ever! Using only white dinner plates, gold goblets, white napkins, a simple runner, gold flatware. Plus things from my yard for the centerpiece!
You don't have to spend a lot of money to create a pretty tablescape for Thanksgiving. #forthewin
If you like this Thanksgiving tablescape you will love my newest outdoor Thanksgiving tablescape that you can see here.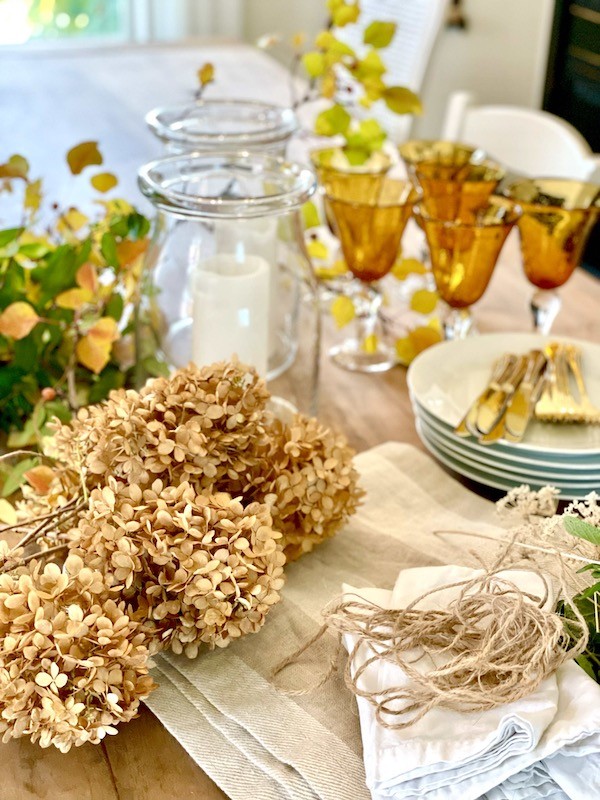 Don't get me wrong I have often set a little more elaborate Thanksgiving tables before. This table I did using old book pages for the centerpiece and chargers. For this table I used lots of real pumpkins for the centerpiece. To mix it up a bit I did this one outside.
It is always fun to create something pretty and special for Thanksgiving.
Easiest Thanksgiving table ever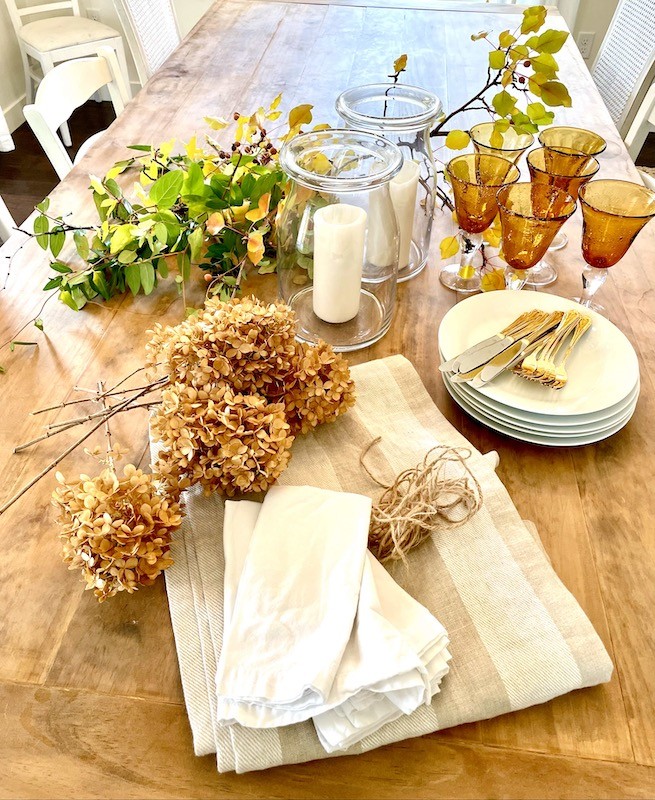 I call this the easiest Thanksgiving table ever is because I didn't use any chargers or placemats. No salad plates or extra silverware.
It only took me about 20 minutes to set this table from start to finish. Even with the help from my 3 year old granddaughter 😉
Start with a neutral table runner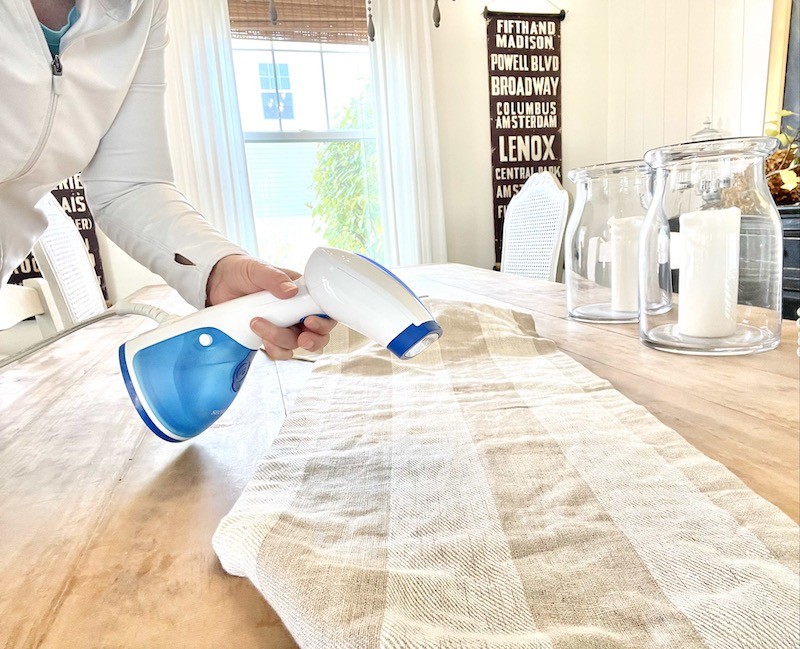 I bought this linen neutral table runner on clearance at Downeast Home.
I found a similar one here for you.
Because it is linen I needed to use my hand held steamer on it to get rid of the wrinkles.
By the way this is such a great little gadget to travel with as well!
Create the easiest Thanksgiving Centerpiece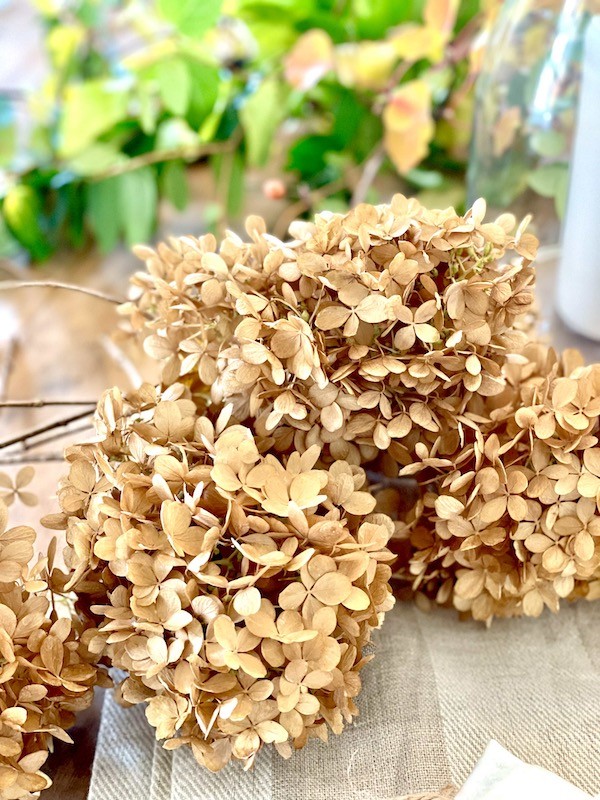 To create my centerpiece, I went outside into my yard to gather cuttings of all kinds.
I snipped some dried hydrangeas, branches with pretty fall leaves, fresh herbs and even some dried onion flowers!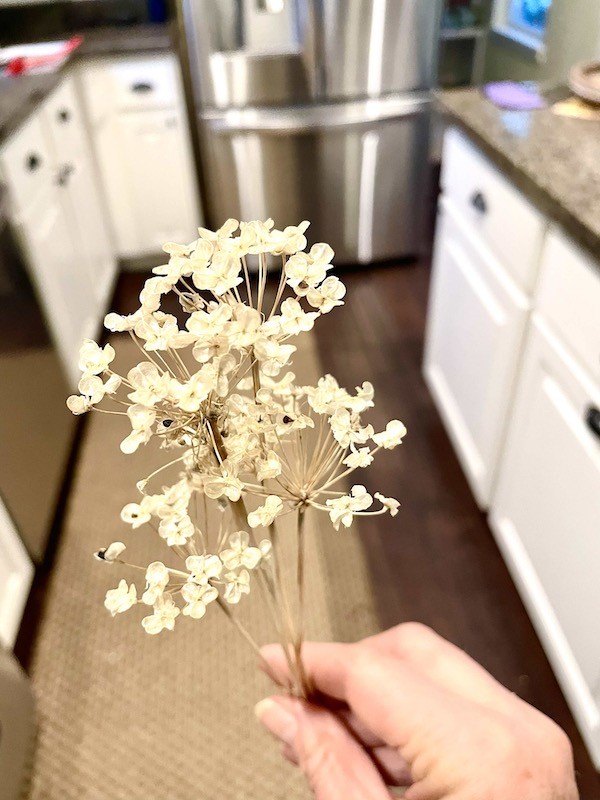 Layering them down the center of the table runner and placing two large candle holders completed the centerpiece.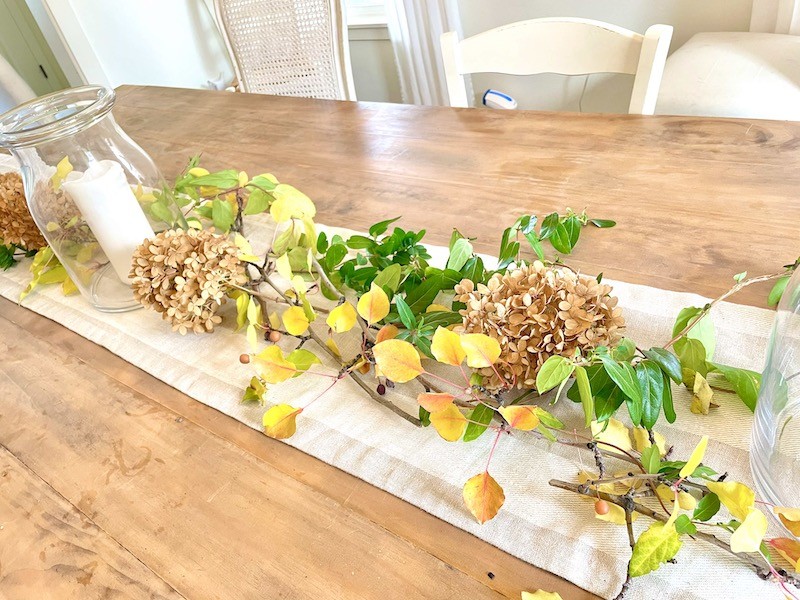 I mean really could it be any easier?
Easiest Thanksgiving table place settings
Only using white dinner plates on the table with no placemats or chargers makes cleanup up easier too!
To bring in a little sparkle, I added my gold bubble glass goblets and gold flatware. I have had both of these for quite a few years now.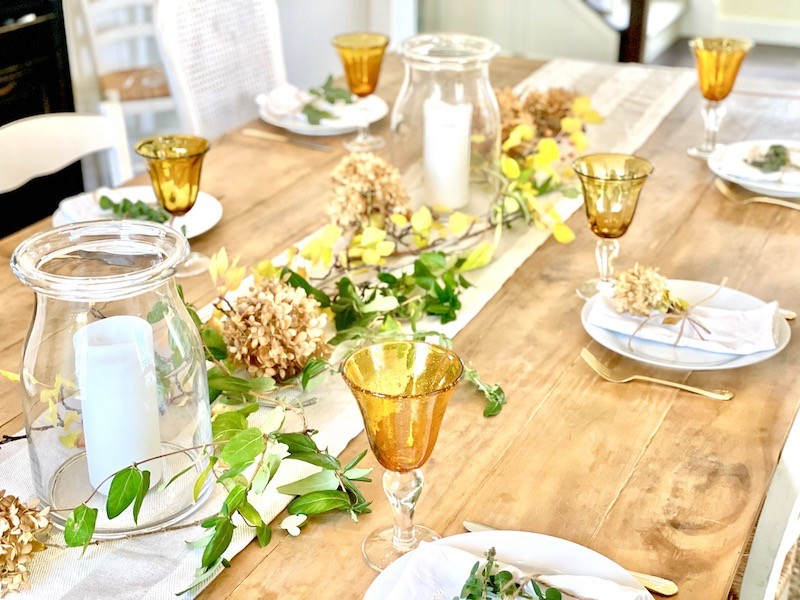 Remember when I used them for these tablescapes? St Patricks Day Table here and my awesome outdoor romantic table here.
I decided not to bring out any extra salad plates. But I might bring out these fall leaf plates for dessert.
Thanksgiving napkin rings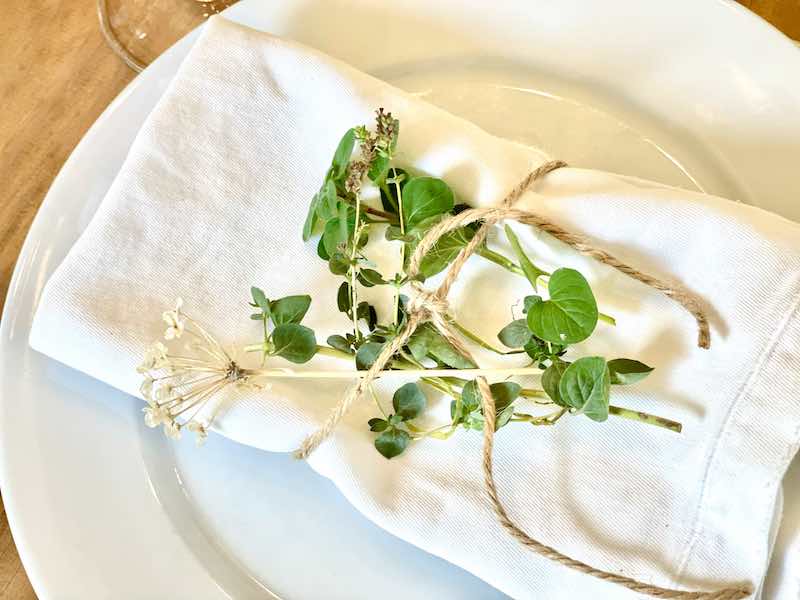 If you have followed me for any length of time you know I love me some napkin rings. They are like jewelry for an outfit. They bring in that little extra something.
This time I am going ala natural! Using twine, fresh herbs and a dried onion flower.
I have tons of these pretty delicate creamy onion flowers in my garden.
They look so sweet next the fresh herbs on the napkin tied with twine.
How to set the easiest Thanksgiving table ever completed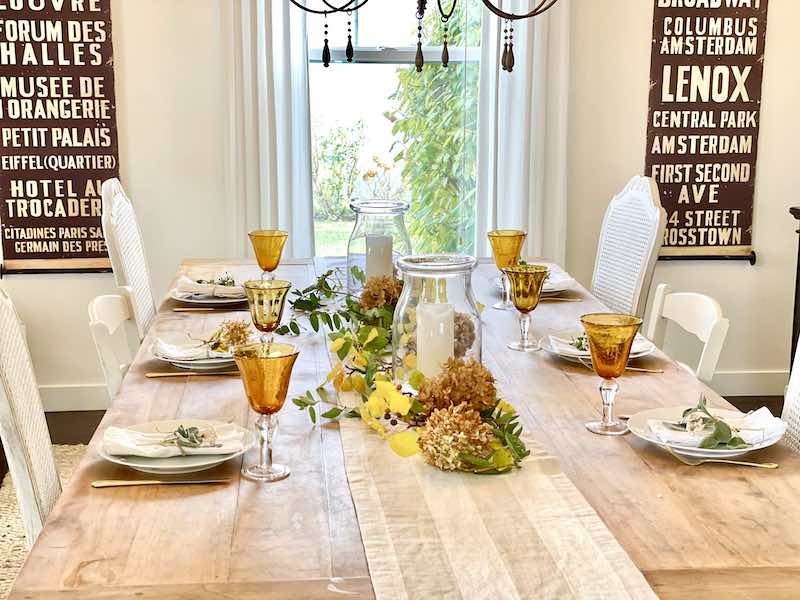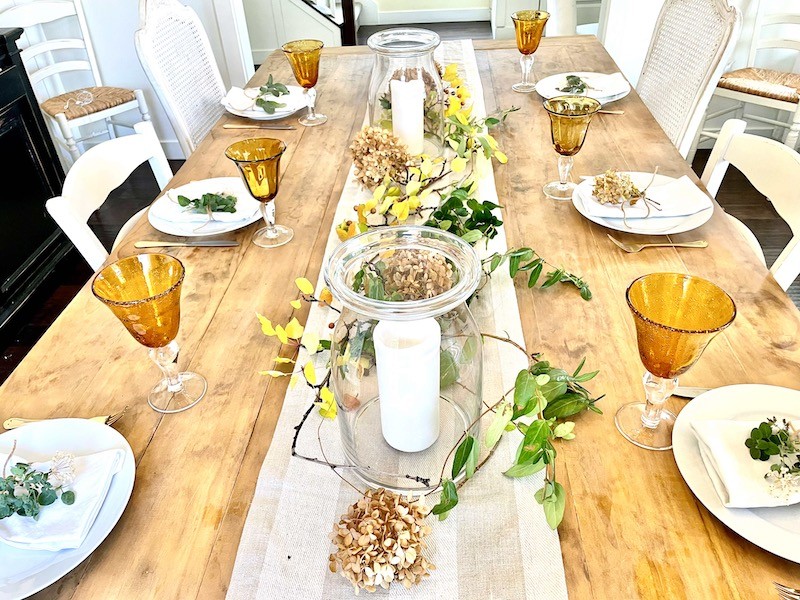 Hope my idea of the easiest Thanksgiving tablescape helps you out this holiday season!
SHOP