Welcome to Karins Kottage Linky party #229
I am thinking of changing the name of my party from Centerpiece Wednesday Linky party…to Karins Kottage Linky party what do you think? Keep it the same or change it?
I am excited to share these fabulous ideas with all of you from two weeks ago.
First a little bit about what has been going on in my world-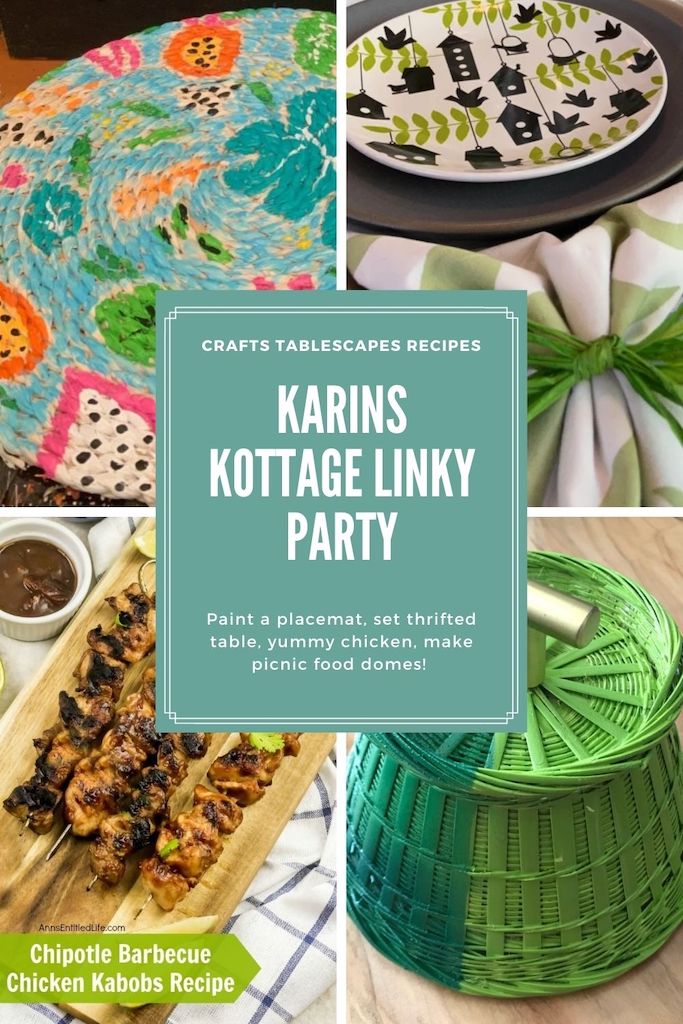 Karins Kottage Happenings
Last week was super busy with lots of family in town and staying with us. I think at one time we had 12 people sleeping in the house. We started off the mornings with waffles!
I use Krusteaz mix but I add eggs, milk, orange juice and bananas to the batter.
Then I sprinkle chocolate chips on them right before they bake! YUM!
The waffle maker that flips is heaven sent when making so many waffles.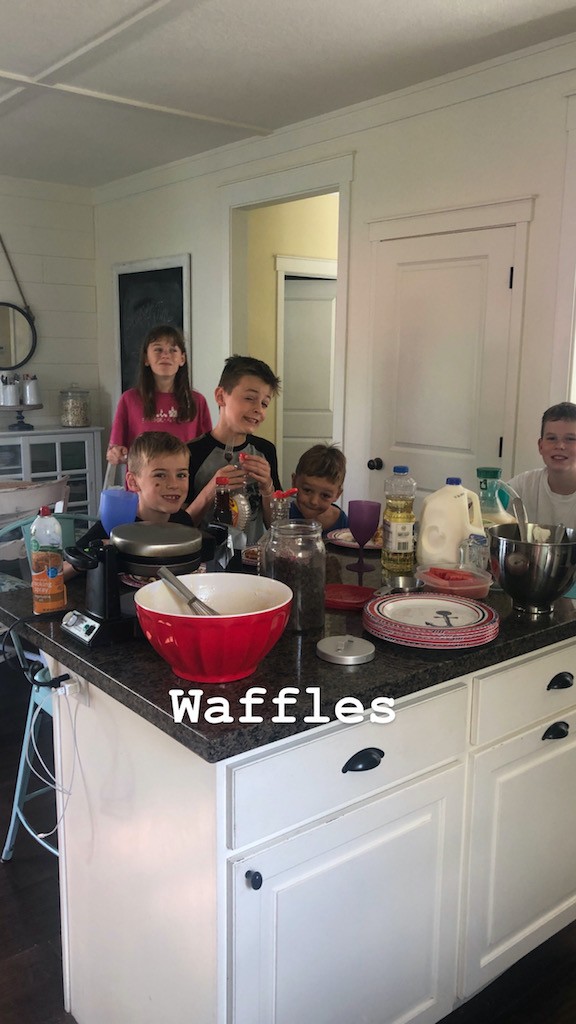 On the 4th of July we had 16 for dinner and then on the 5th of July we added three more! Click here for my grilled pork loin recipe. Oh and here is a yummy bean salsa that is great for a summer salad!
It was wild and crazy and FUN! So much so that I didn't have time to write a Karins Kottage Linky party post until now!
You can tell by how many are seated at the table that it is such a good thing that we added a plank top to enlarge the table a few years ago!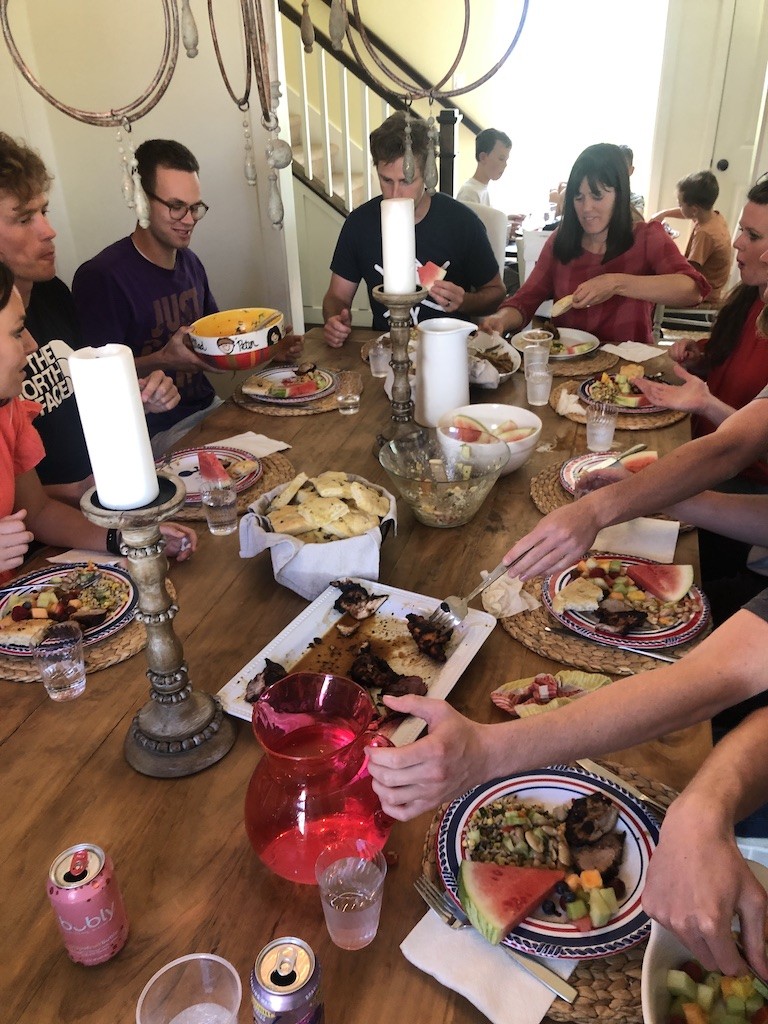 We did everything from hikes in the mountains,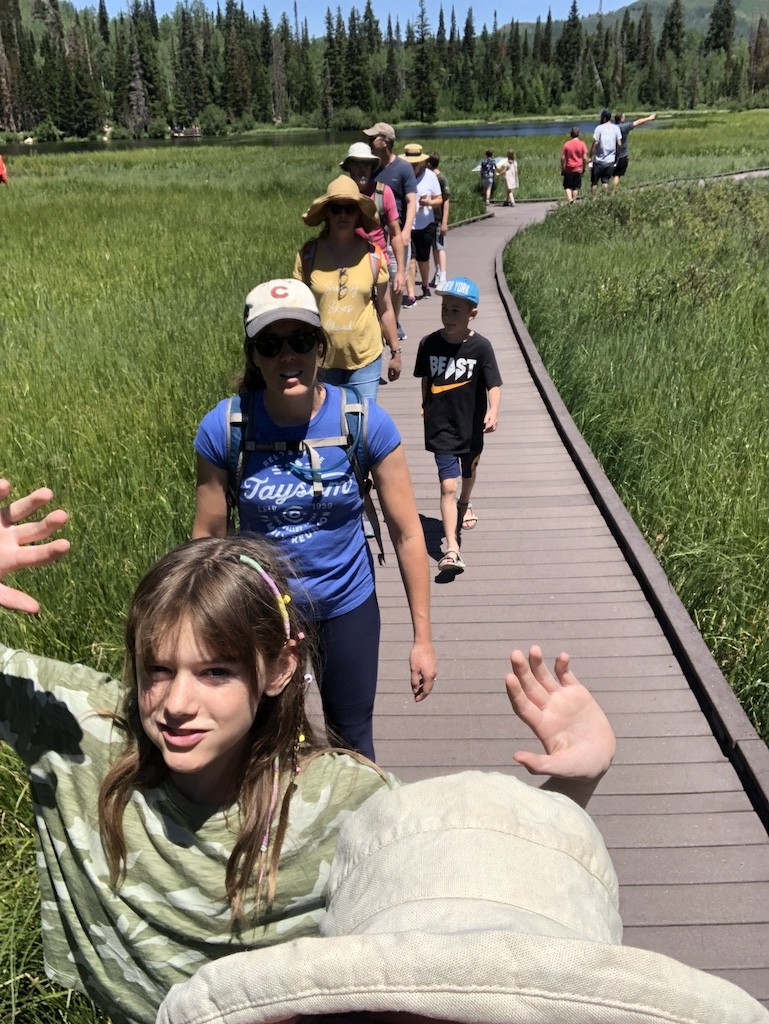 to swimming at the neighborhood pool.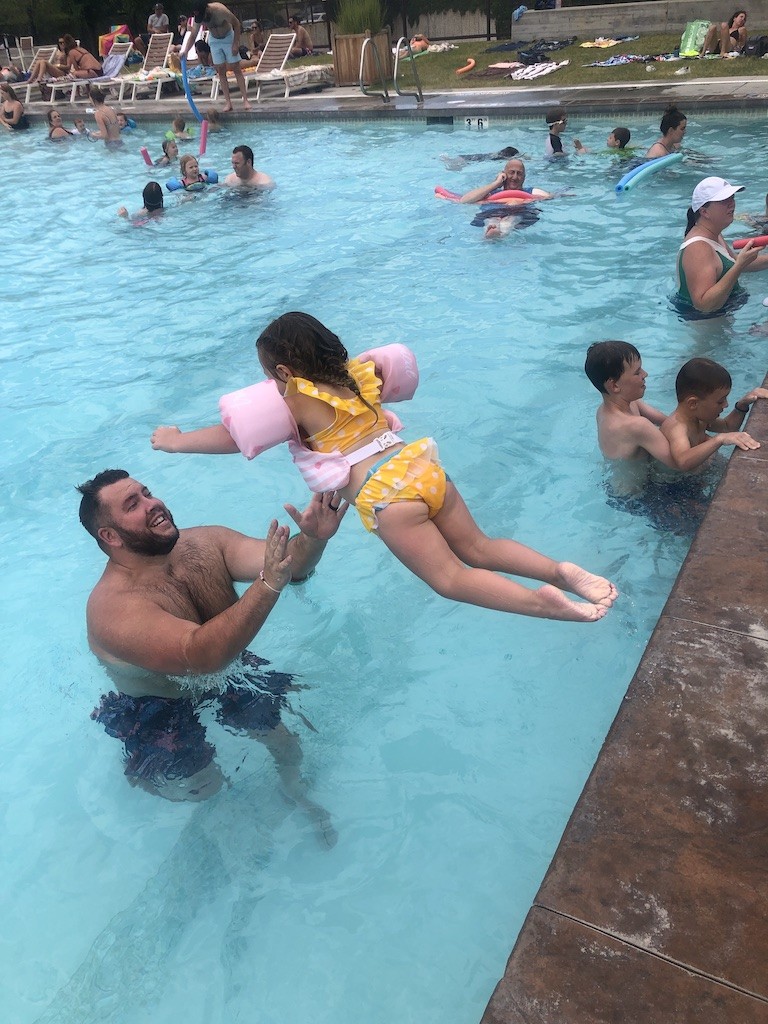 Plus of course we had some lake time with my sister and sister in laws.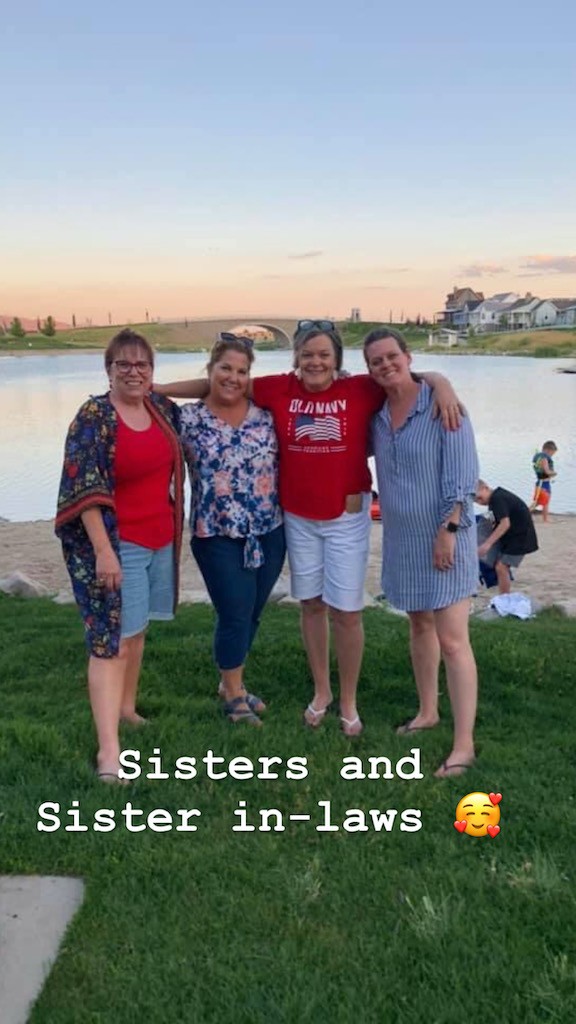 One night the whole family watched a movie outdoors in the backyard and one afternoon we went up to Park City and toured the Olympic Park!
Remember my attempt at making an Olympic pizza? I didn't quite get the rings correct but it still looked cool. We even dyed jicama blue!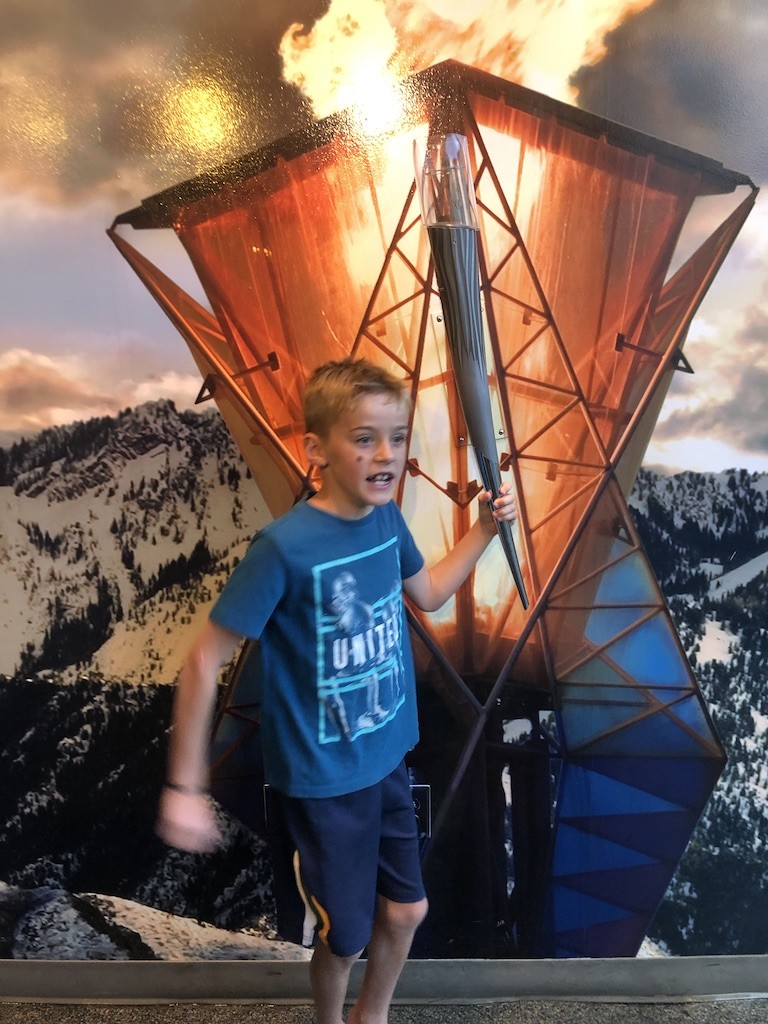 These are some of the gigantic puppets they used for the 2002 Salt Lake City Olympics. They are so huge and amazing to see!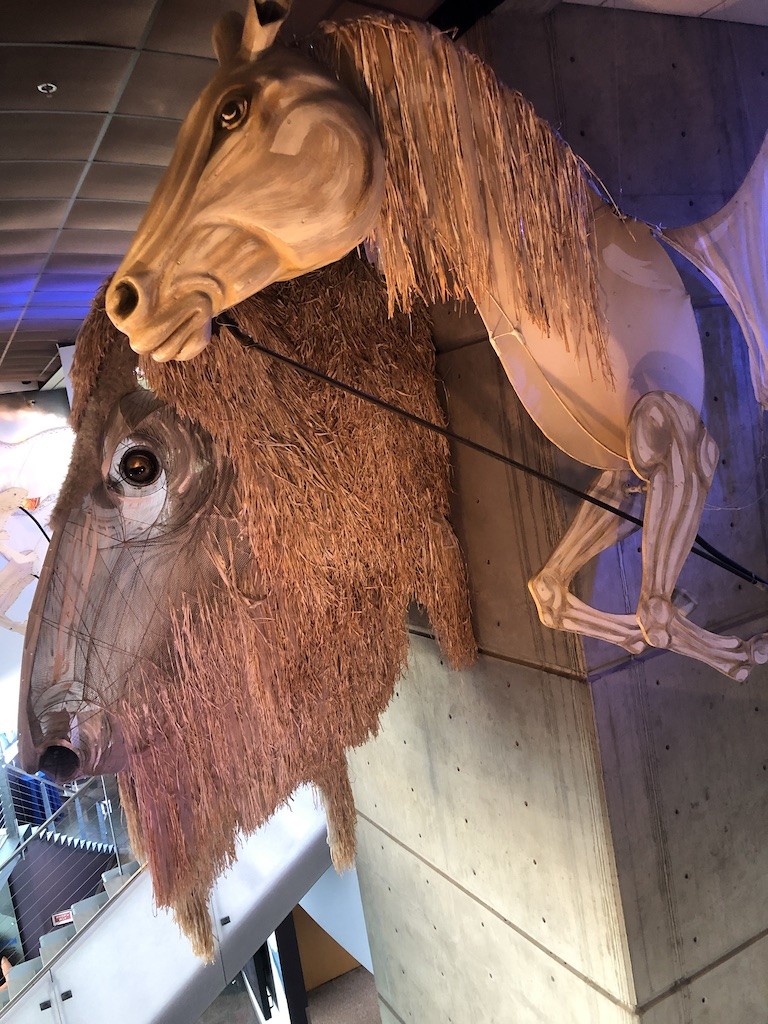 Of course we also made time for s'mores too! A few years ago we put together a gourmet smore party for my niece that you can see here. It was so fun!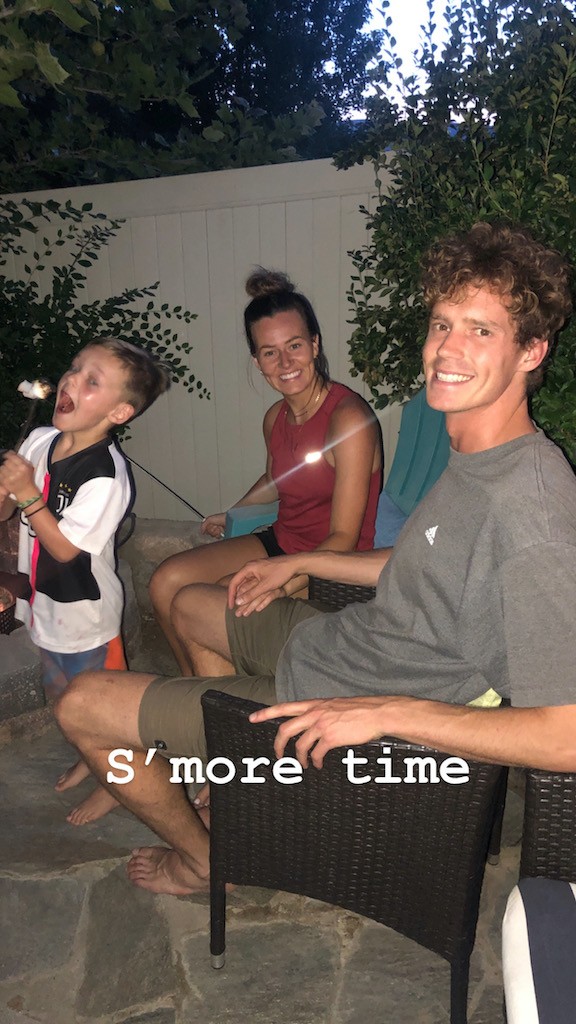 Needless to say I am exhausted from all the fun!
Karins Kottage Linky party highlights
I was so busy I didn't have time to blog at all! So here are the linky party highlights from two weeks ago.
This delicious recipe from Anns Entitled Life for Chipotle Barbecue chicken kabobs is super easy and sounds amazing!
Makes my mouth water just looking at it!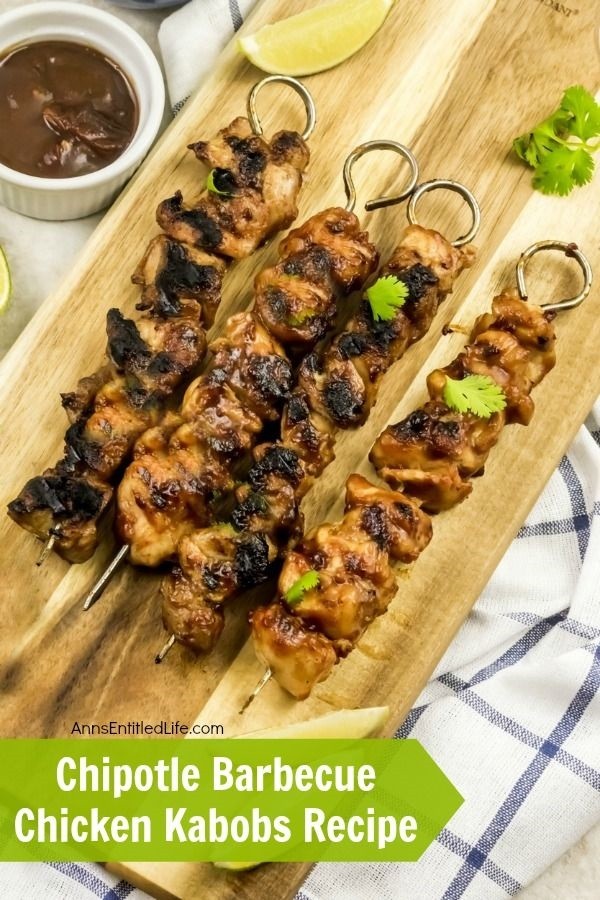 I love this idea of painting placemats to match your dishes! The painted Apron is always painting something amazing!
You really need to check out all her art work!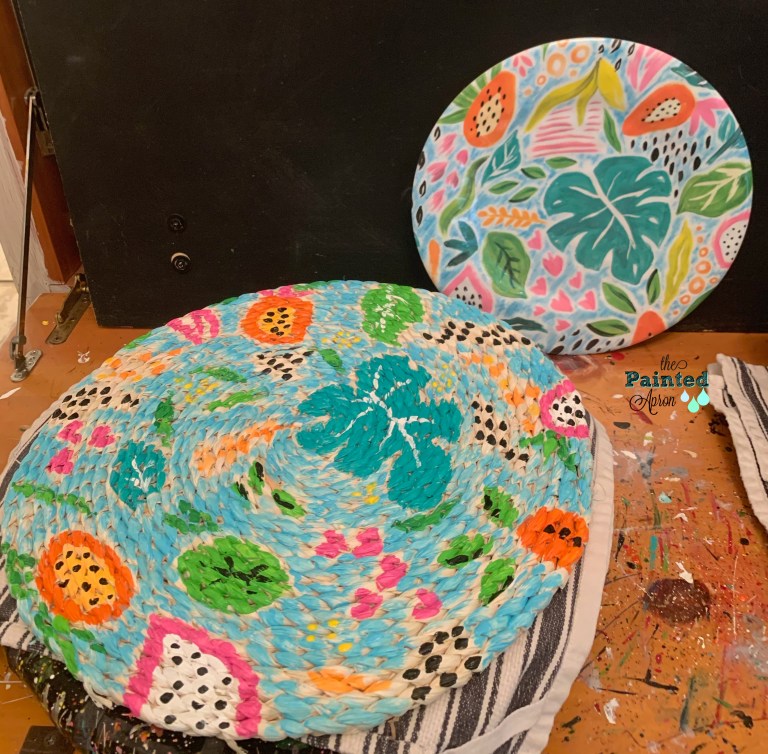 I love to find fun things at thrift stores and this thrifted tablescape is so unique! Thrifting Wonderland has the best ideas!
Check out the way she used her napkins on the table.
I am continually amazed at all the things she finds thrifting and then using them in creative ways.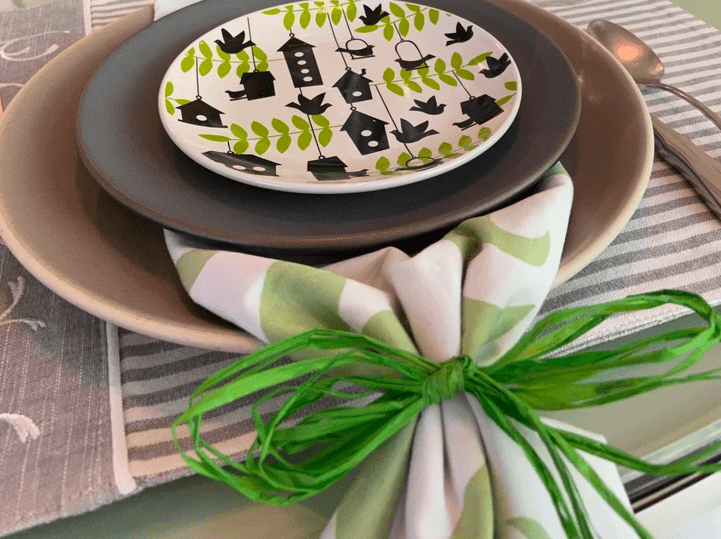 How about this awesome idea from My French Twist! She created picnic domes out of old baskets! The topper is a drawer pull. All the directions are on her blog.
What cute gift to give to a friend!
I really like the way she painted the baskets with greens blues and white. Such a brilliant idea!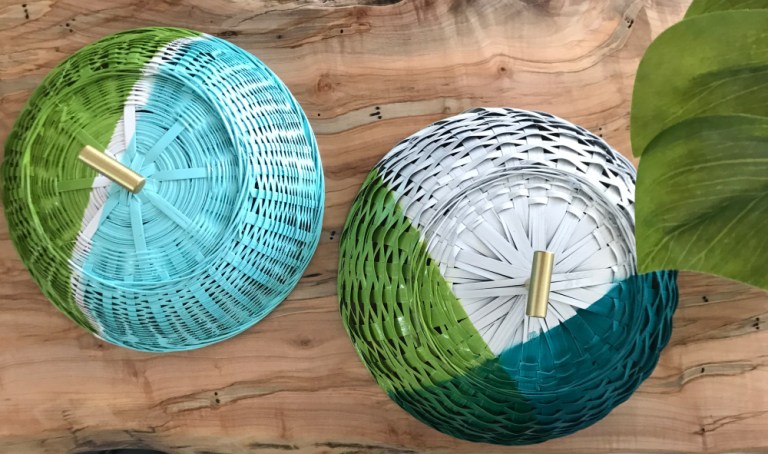 I would love to hear all the things you have been up to this summer so leave a comment and share your fun summer ideas.
SHOP

Please feel free to share lots of summer posts. I would love it if you could pin any of the photos and share this party with your friends. 🙂
LINKY PARTY