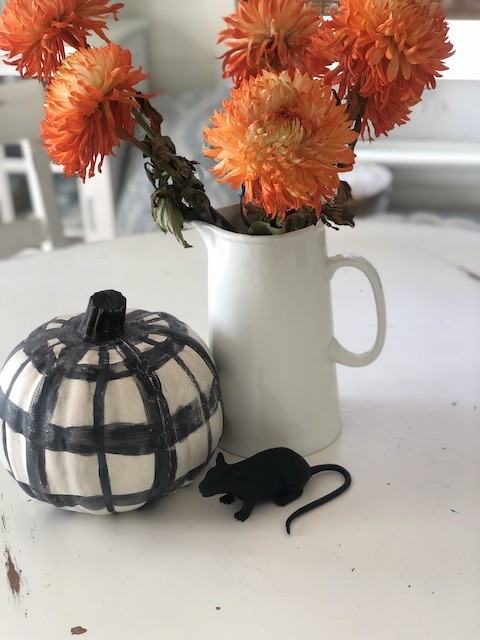 This is one of the easiest pumpkin crafts I have made and I know you are going to like it! I am showing you how to make painted buffalo check pumpkin in minutes! My cute friend Kari Anne from Thistlewood inspired this project with her own version of a painted buffalo checked pumpkin!
OH and guess what Friends!!! I am so excited because Chatbooks highlighted my buffalo check pumpkin on their website. If you are not familiar with chatbooks you should check them out..they are a high quality photo book company whose mission is to strengthen families!
Supplies for painted buffalo check pumpkin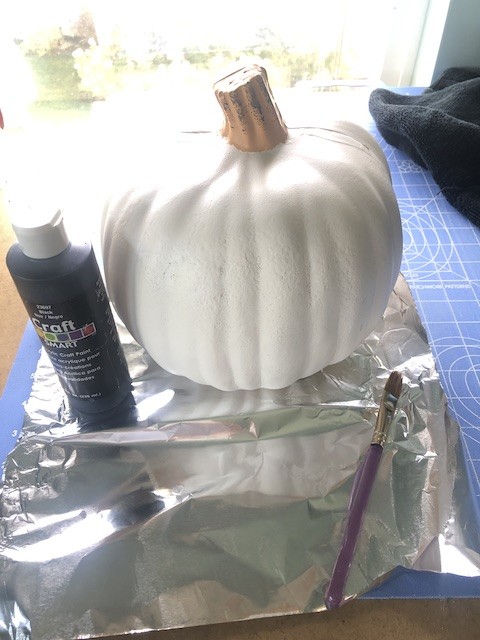 Faux white pumpkin I bought mine from Hobby Lobby, black and white acrylic paints, small paint brush, sponge paint brush, very light sanding paper and a rag. I have really been into making pumpkin crafts this year make sure to check out my yarn pumpkins too! There is just something about big buffalo checks decorations whether it is fabric, buffalo check dishtowels, dishes, shirts…..really buffalo check anything! So why night a pumpkin…Am I right?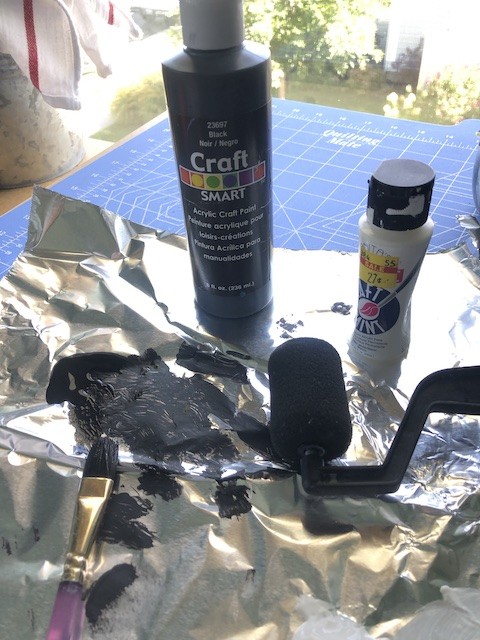 A couple of things that make this the easiest painted buffalo pumpkin craft is
1. Starting with a white pumpkin…you don't have to paint it white and wait for it to dry and
2. You don't have to be perfect while painting the stripes. Just have fun with it. Kids will love this project!
Painting buffalo check stripes on pumpkin
I started at the top of the pumpkin and painted right around the stem for my top stripe going around the pumpkin. Later I filled the black in all the way to the stem.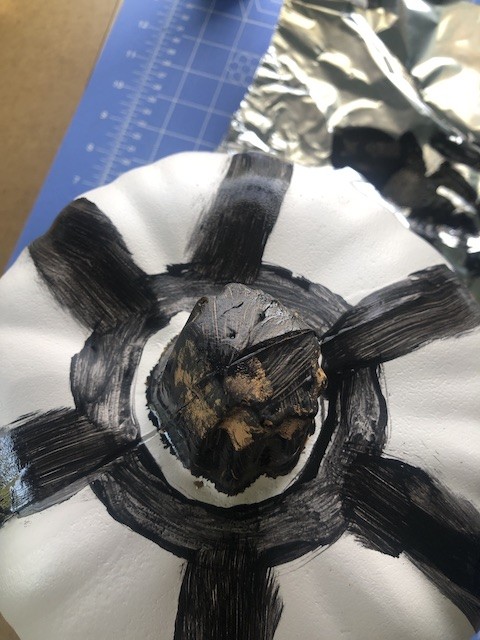 Then I sectioned off (eyeballed) six areas where I wanted the stripes to come down. Simple drag your paint brush or sponge brush from the top all the way down underneath the pumpkin. My stripes are about an inch wide. I think I would like to make a polka dotted pumpkin to go with my black and white polka dotted plates.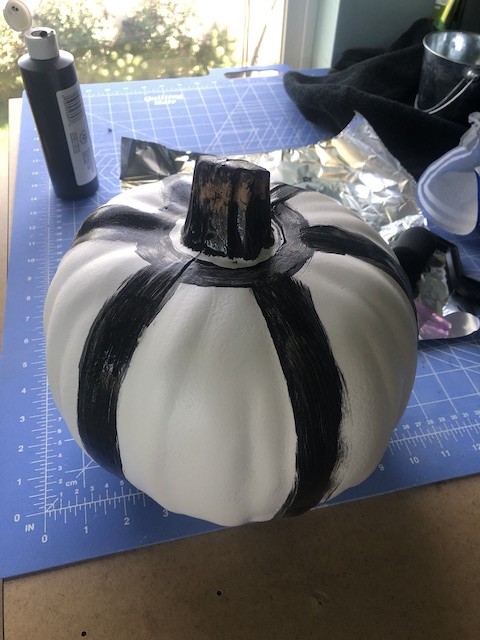 Once I had painted all six stripes going down, I added two more stripes going around the pumpkin. It looked a little bare to me at that point so I decided to add skinny stripes in between the bigger stripes going from the top to the bottom.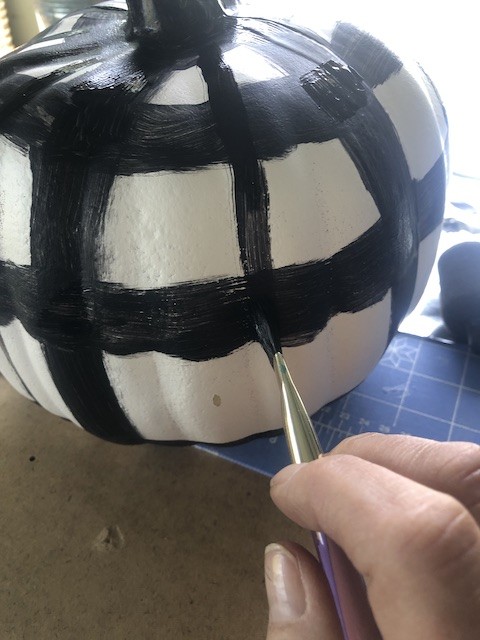 Aging the buffalo checked pumpkin
After the painted buffalo checks were dry I used a little soft sanding paper and sanded the stripes. Not too much just a little to add a little patina to the pumpkin.
To soften the black stripes I dabbed a rag in water and then in some white paint and white washed the pumpkin.
This project is a whole lot easier than when I chalk painted my entire entertainment center duck egg blue but it was worth it!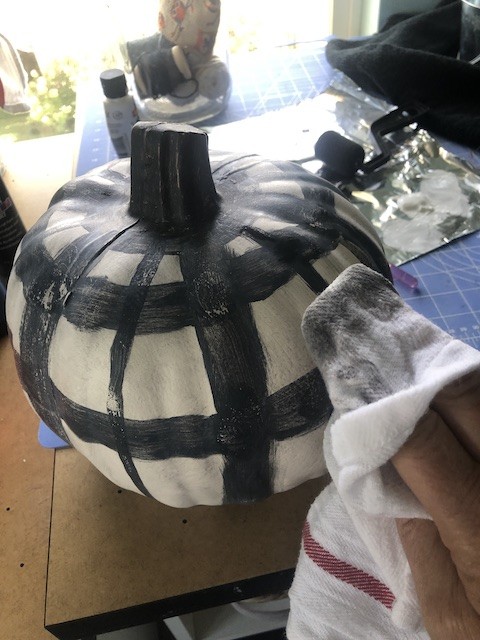 My finished buffalo checked pumpkin
I really love how fast and easy this painted buffalo checked pumpkin craft was to make! Kids would have a blast making one of their own too.
Creating something cute for Halloween is just good fun! Wait until you see how I used my painted buffalo pumpkin as a centerpiece here.

Autumn Blog Hop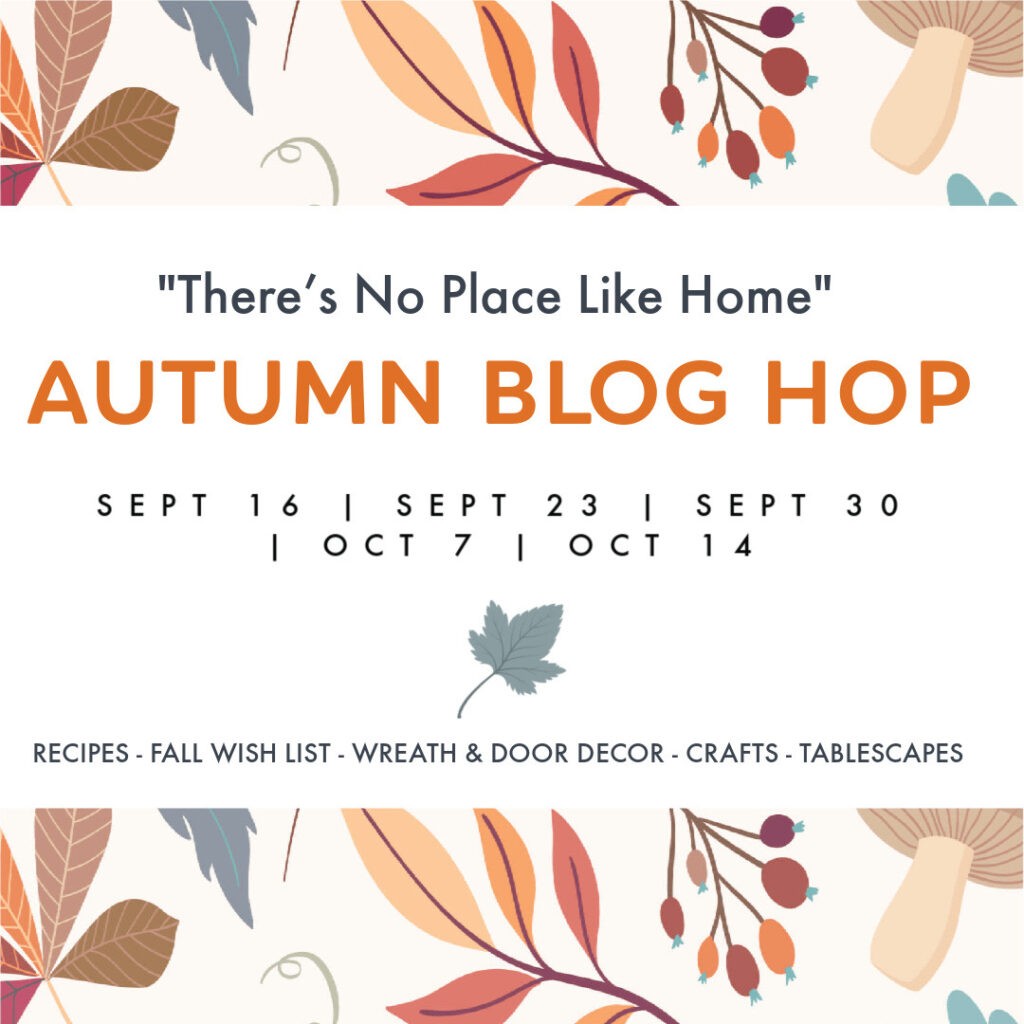 I am joining a bunch of friends this week for an Autumn Blog hop filled with cute Fall Crafts! If you are here from Thistle Key Lane welcome! Next on this hop is First Day of Home!


Pin for later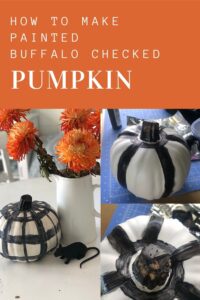 Shop Halloween

Shop Some of my Favorite things