Easy do-able Fall porch ideas are some of my favorite things to put together!
I love all the things about fall, the colors, the smells, the fashion and fall recipes!
I mean who doesn't love some pumpkin cookies or banana bread baking in the oven on a cold October day? Coming home after school as a kid and walking in the house to the aromas filling the air was the best!
My brother and I could hardly wait for Charlie Brown's the Great pumpkin to be aired on TV. It was such a big deal to be able to watch it only once a year…we couldn't miss it!
Decorating the porch
I am so excited to have a porch! I have always wanted to live in a house with a porch! My grandmother was a really amazing seamstress and gave me her old sewing machine cabinet. Setting it out on my porch just makes my home feel comfy and cozy.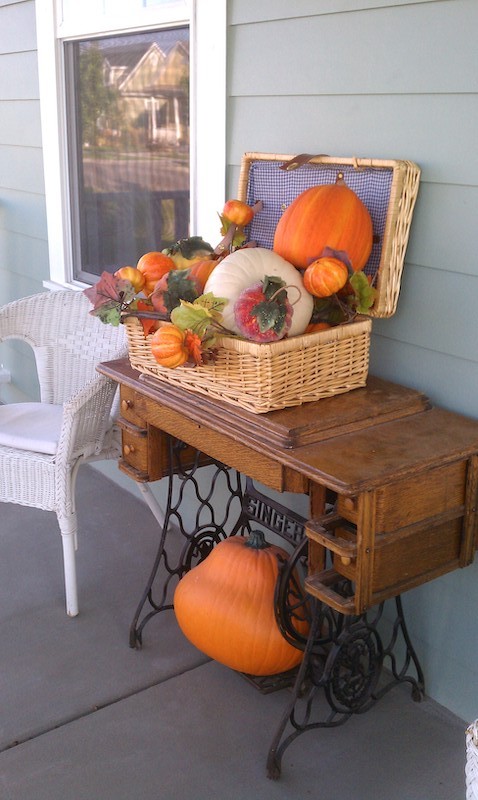 To bring in the fall look I placed a wicker basket filled with pumpkins on it.
Faux fall leaf garland and wreath
Around our front door I simply hung garlands of fall leaves. So easy and do-able! I just used a few small nails but you could use sticky hooks that won't damage your trim.
Next I and hung my wreath on the door. Since then I have recycled this wreath using dried hydrangeas and faux pumpkins on my new white door.
More recently I decided not to use the faux leaf garland and instead I used corn stalks and pumpkins on the porch.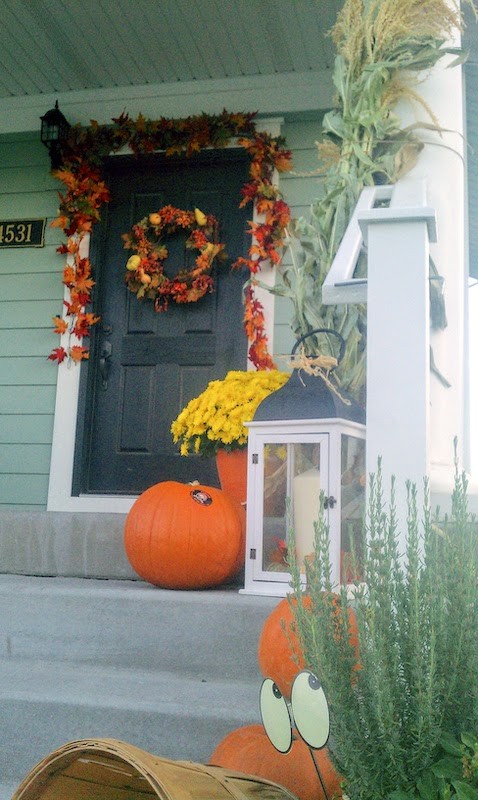 Corn husks on Fall porch
Ok this is the best part of my Easy do-able fall porch ideas! Using bundles of corn husks! They make such a statement and are so easy to tie around a column or pole.
I love using corn husks on my porch mixed with yellow mums and lanterns filled with large candles and fall leaves.
Adding some glow in the dark googly eyes is the perfect touch for Halloween.
Don't forget to check out my How to decorate a porch for Halloween.
I used witch hats and it is my favorite!
Here is one cute "pumpkin" 🙂 this was actually taken 11 years ago! So hard to believe our first granddaughter is 12 !
Have you seen my tutorial on how to make a Simple pumpkin Topiary..it is easy and super fast.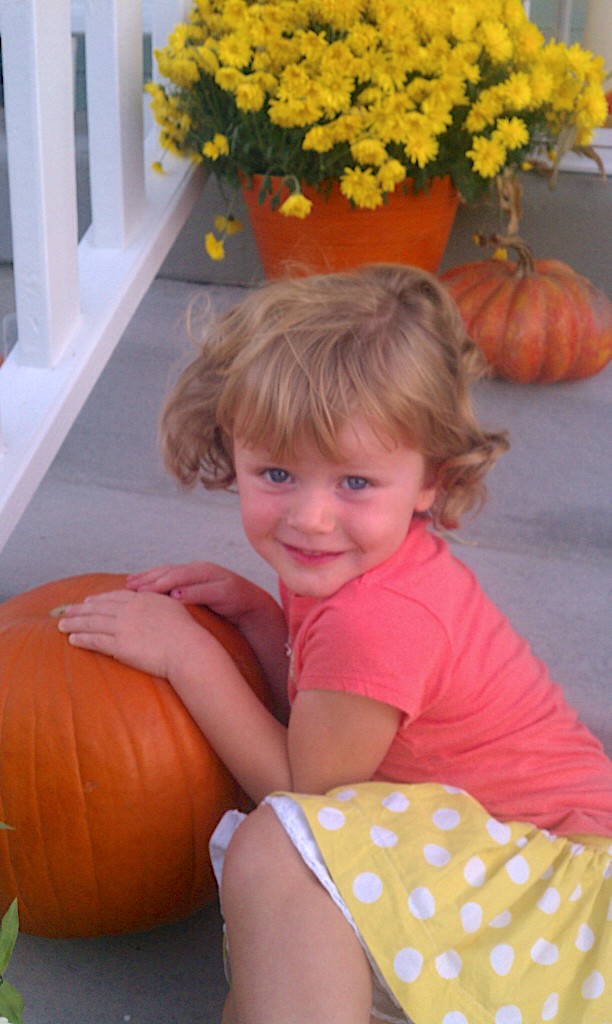 Easy do-able outdoor fall decor just makes my heart sing
It brings back memories of living in New Jersey as a kid and seeing all the gorgeous fall leaves going to fall fairs, trick or treating and eating caramel apples.
Oh I have a recipe for caramel apples with chocolate drizzles you will love! Sometimes I forget some of my posts until I start writing my blog and then all of a sudden I am like hey…I have a post about that! haha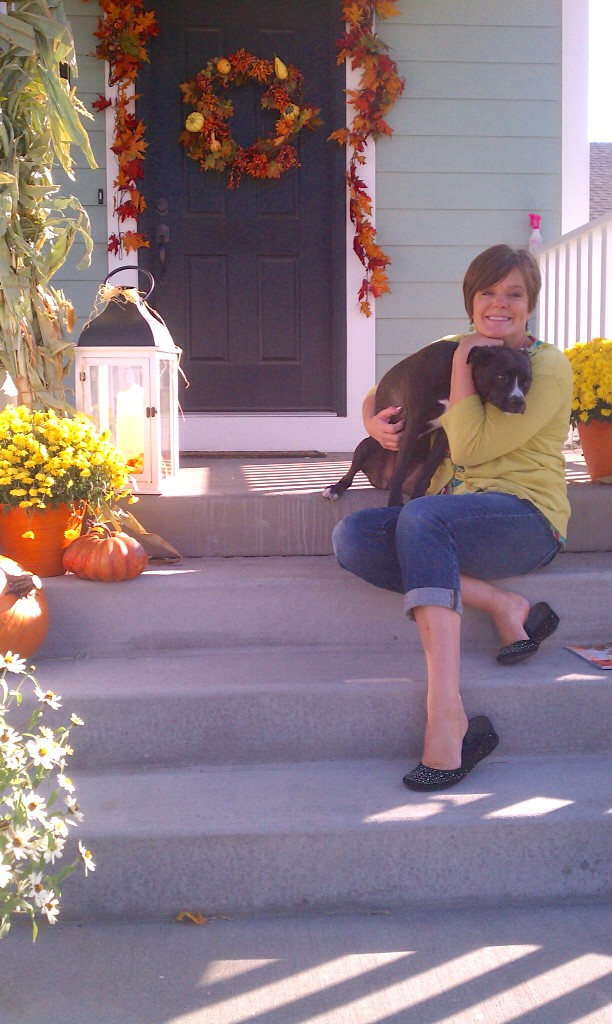 A few more Fall craft and decor posts for you
Fall porch with corn stalks and pumpkin topiaries
Black and white buffalo checked painted pumpkins
FALL SHOPPING