A navy jacket with a pop of orange is a fun way to make a fashion statement. Today I am sharing a simple way to make a plain outfit come alive with just a few simple additions. A navy jacket is such a classic piece in my wardrobe. It goes with just about anything. Today I am wearing it with some jeans. Nothing special but they way I put it together might surprise you.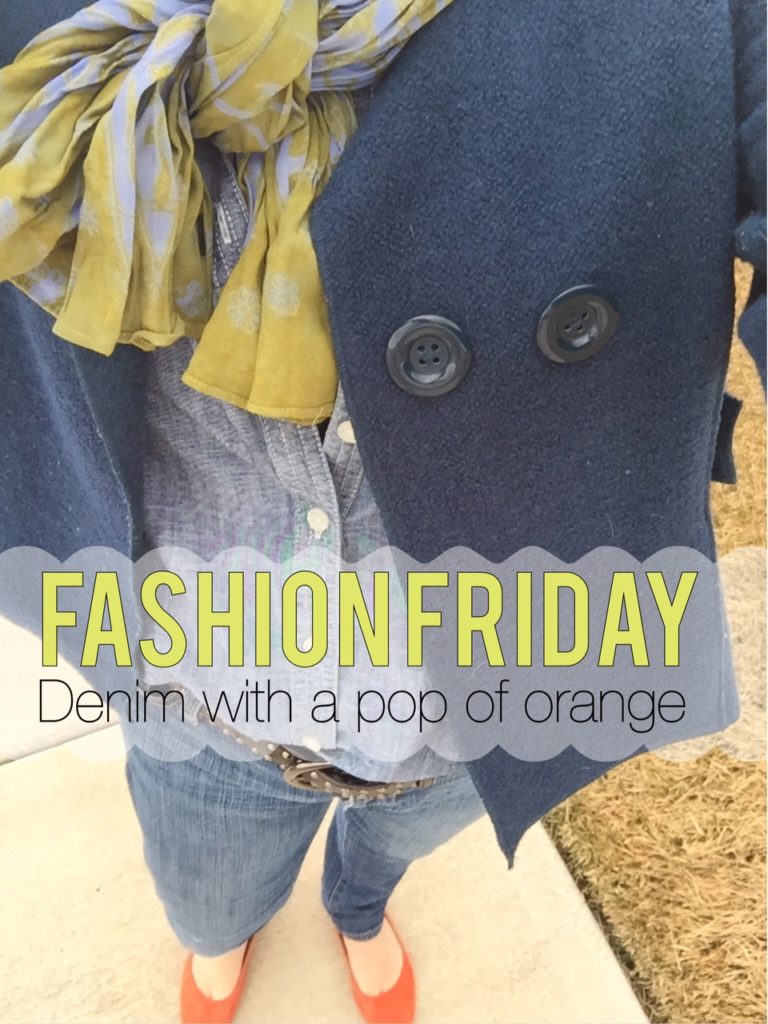 Fashion Friday- Navy Jacket and a pop of orange
How to wear blue on blue on blue with a few pops of color? I am here to show you how.
I started with a light blue denim blouse tucked into some darker colored denim jeans. A brown belt makes things feel crisp. The outfit at this point is just ok.
Don't you agree?
But when I added a navy nubby textured jacket it brings the outfit to a classic level. You could run errands, go out to lunch even go on a date night in this combination.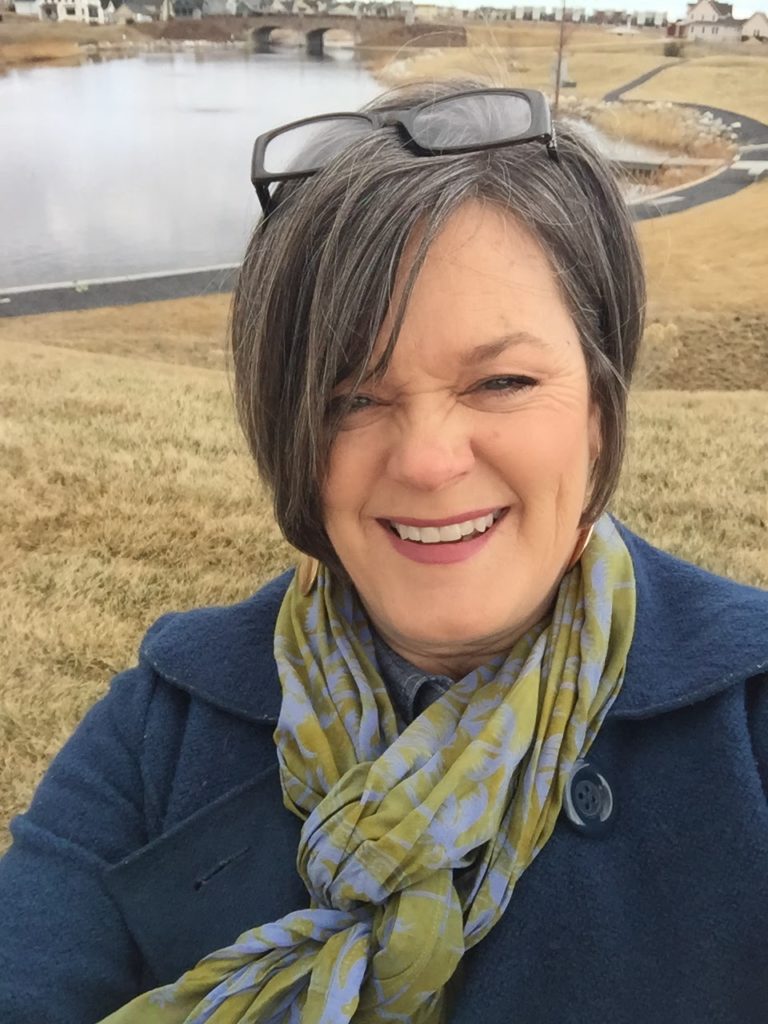 Don't mind my scrunched up face..I am just trying to walk the dog and take a selfie at the same time LOL!!
We are dog sitting (probably permanently) our oldest daughters dog while she finishes getting her house ready to go on the market.
Ginger is such a sweet dog and I really don't mind having her around and taking her on walks especially when I can wear this cute outfit 😉

Accessorize with pops of color
Now to take this simple blue on blue on blue outfit to the next level by adding color! Just by adding a fun scarf adds some dimension and texture. I chose a green and light blue grey patterned scarf. I tied it up closer to my face to draw the eye to my face.
By wearing a scarf it breaks up the solid blue colors and provides warmth.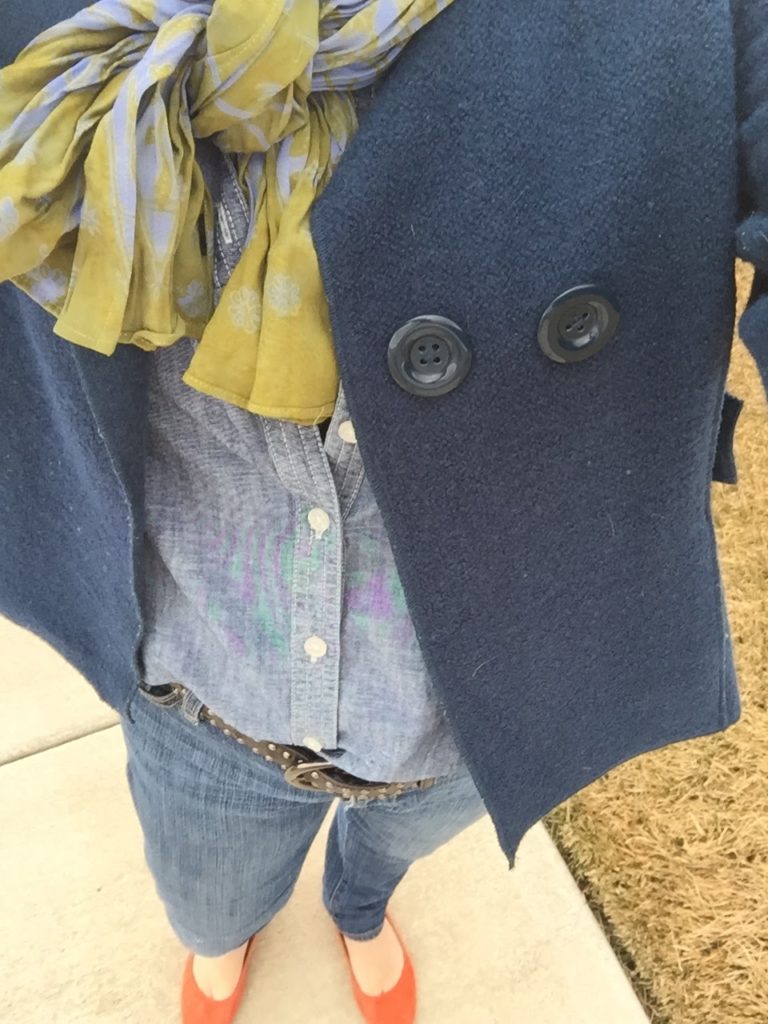 Remember this post where I shared this scarf with a plum colored jacket and a green maxi skirt? It is fun to create new outfits around one article of clothing.
Now for the orange pop of color! I chose to wear bright orange shoes! I know kind of crazy but I love love how it looks.
For inspiration I found this outfit (see below) on Pinterest (I think it was from Madewell years ago) and decided to try to replicate it somewhat.
I don't have a plaid scarf like the one in the photo nor do I have the cute plaid coat but ……
Pop of orange shoes
I do have the pop of orange shoes!! I wish I had the orange shoes with bows! So cute!
It is fun to add an unexpected pop of color to your outfits either with accessories or shoes. I hope this inspires you to try something to being a little pizzazz to your wardrobe.
More Fashion posts
How to style a vintage crew neck sweatshirt
Shop