I love the rich vibrant colors of jewel tone fashion ideas to wear in winter.
What are jewel tones you maybe asking?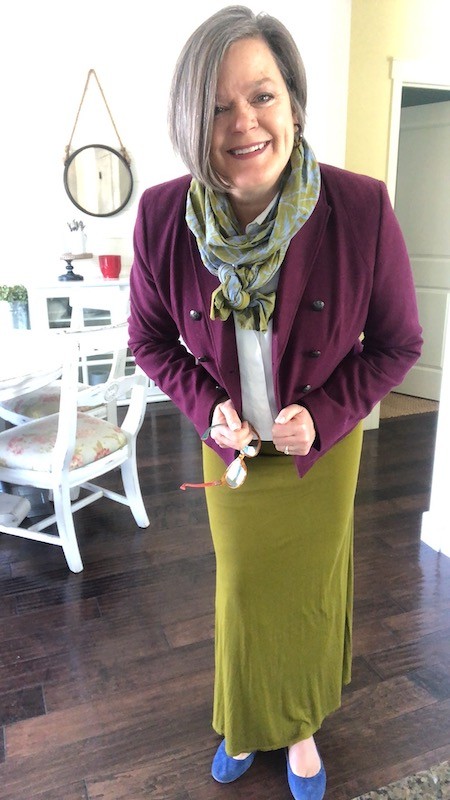 Jewel tone fashion colors to wear in winter
They are the colors and tones that come from gemstones such as Sapphire, Ruby and Emerald. Typically, jewel tones have a high color saturation which makes them especially eye-catching.

Oh and they look good on everyone! From Oprah magazine:
"Do jewel tones look good on everyone? The One Color That Makes Everybody Look Beautiful. Neons can make you sallow. Pastels can make you look wan and gray. But jewel tones—from smoky quartz to pale citrine—make anyone look glowy"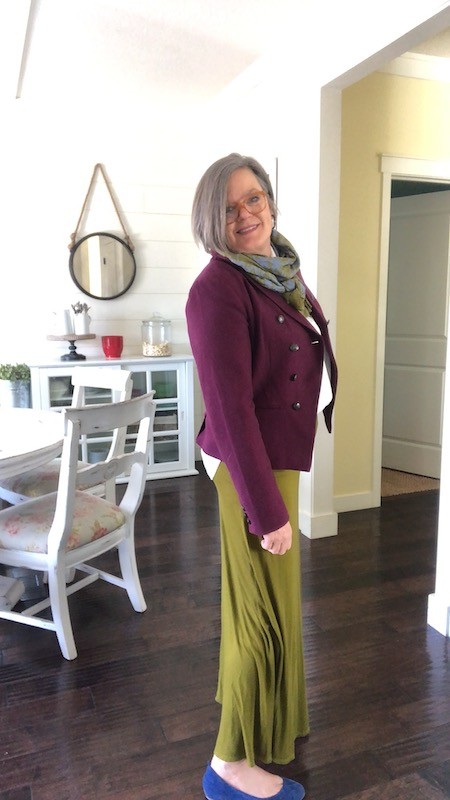 Jewel tone Fashion skirt and blazer combo
I have worn this outfit many times and always get compliments on it. I think it might be the combination of the dark green chartreuse and blue colored scarf against the wine colored jacket.
This jacket is from Banana Republic outlet from years ago and it has turned out to be such a great staple in my closet.
The fitted styling and the double breasted buttons are very flattering and help to create a longer look for my short waist. I don't ever button it up…I just leave it open 🙂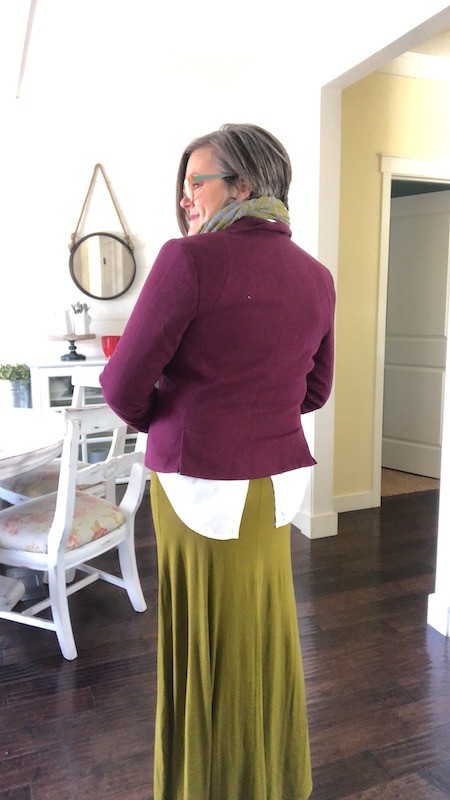 The flowy maxi skirt is so comfortable and I wear it for every season. It has a soft waist band that stretches so it is very comfortable.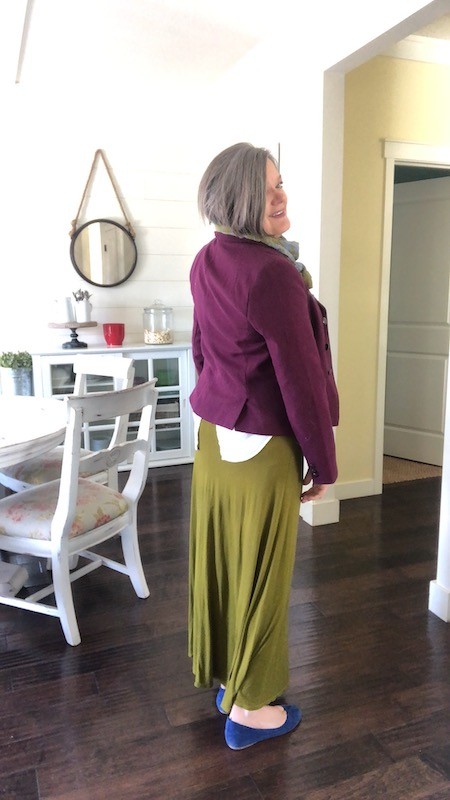 Blue Suede Shoe
To bring in a pop of color for my feet I am wearing my blue suede flats that I bought from JCrew a few years ago. I have worn them a lot and I love it with this outfit too!
Do you like to wear jewel toned colors? I just love pops of colors don't you?
Of course a white blouse is perfect with any outfit but I have also worn this look with my light blue denim shirt.
Chartreuse and blue scarf
I love love this scarf! My hubby brought it back to me from one of his trips to Indonesia. I have worn this scarf with jeans, denim shirt, navy blazer and orange suede flats that you can see here.
Plus I have worn this way too with a denim jacket white blouse, black leggings and orange flats.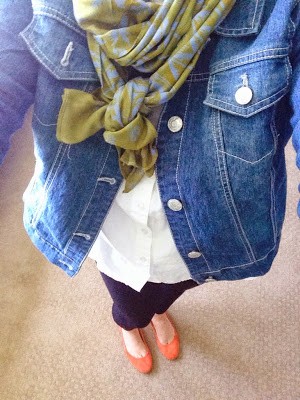 Since I am wearing a scarf I don't usually wear a necklace too. I am however wearing tortoise shell hoop earrings.
They go with just about everything don't you think? Here is a great article on Stitch Fix all about Jewel tone fashion.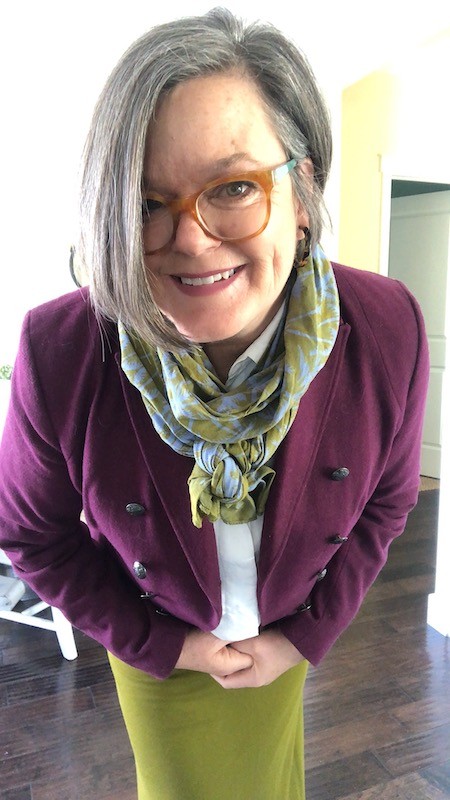 Shop This Fashion Post