I can answer the question what are the best winter boots in snow? It really depends on what you will be doing when wearing the boots. Are you going to be walking around a lot in the snow? Will you be just getting in and out the car with snow on the ground? Is there Ice and slush on the ground or heavy snow? Perhaps you will be sledding with the kids or snowshoeing? At any rate I am here to share which winter boots I wear and when.
Growing up most of my years in Southern California winter boots were worn only for fashion. It never got cold enough to wear any kind of snow boots. Unless we went up into the Mountains during the winter. Back then the Moon Boot was all the rage! Remember those? They are making a comeback! haha Maybe I will have to get a pair.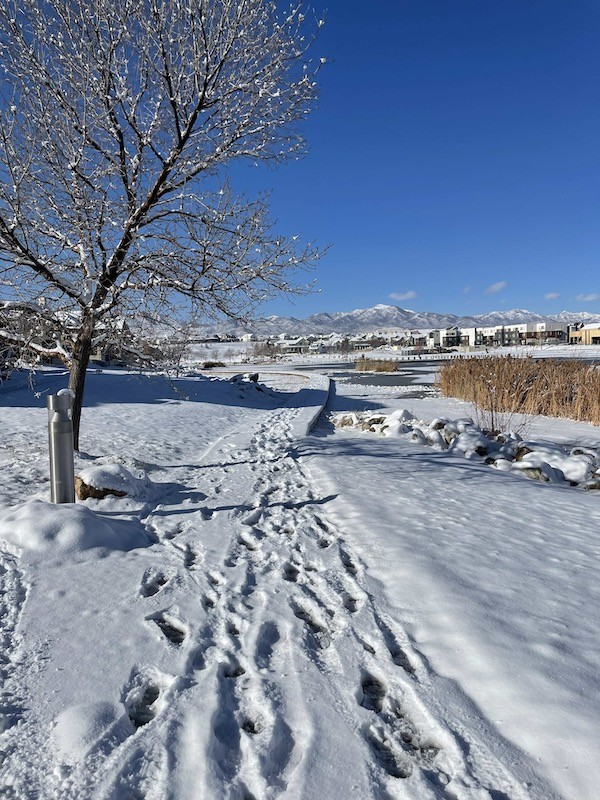 Things to keep in mind when shopping for snow boots
I have lived in Northern Utah for 11 years now. If you live in snow country the 3 main purposes for winter snow boots are- comfort, warmth and a rubber outsole to be waterproof. If you have ever worn the wrong type of boot in the cold wet winter you know what I am talking about.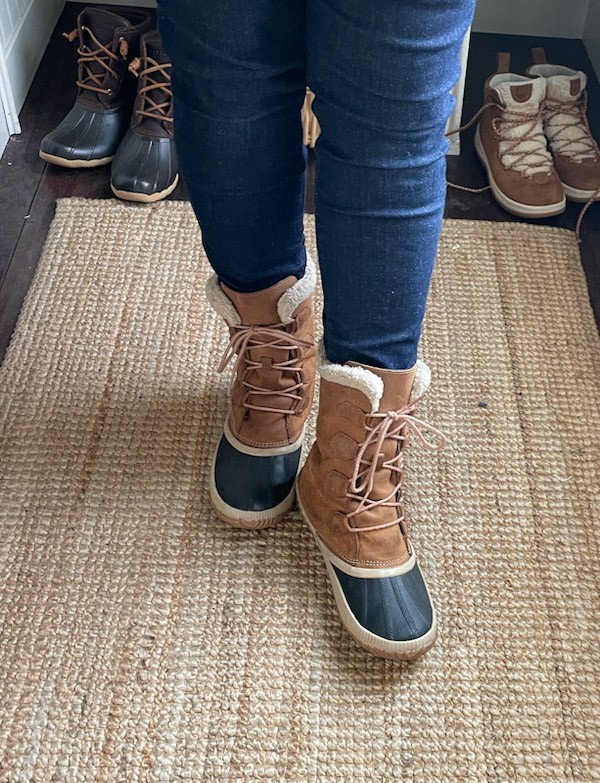 A few other things to keep in mine when deciding what type of winter snow boots you need depends on the type of snow you have.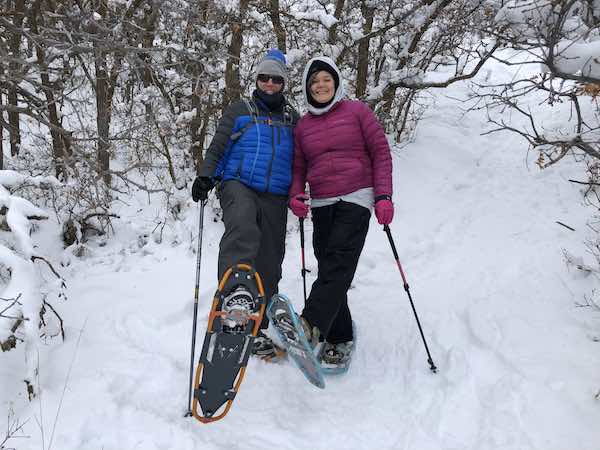 Here in Utah the snow is quite dry and fluffy. It is not like snow back east. When I was a little girl we lived on Long Island for 1 year and in New Jersey for 2 1/2 years. The snow there is very wet and heavy. It sticks to your clothes, top edges of your boots and around your wrists where your gloves end. As kids we were always freezing but of course that was…Gasp! over 50 years ago! Boots, gloves and coats have a come along way since then!
3 of my favorite snow boots
Today I am sharing my 3 favorite snow boots to date. You never know when I might need a different snow boot but for now Sorel, UGG's and the famous Sperry Duck Boot work best for me.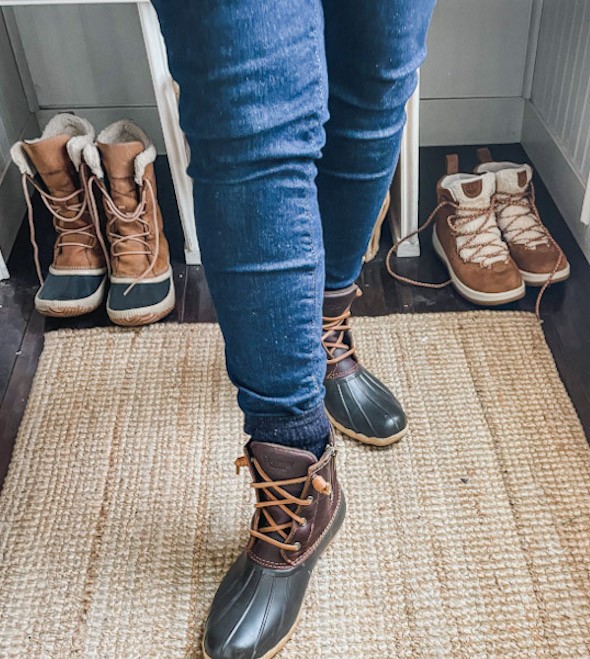 Each one of these boots have a different purpose for walking around in winter weather. I wear one pair on light snowy and or rainy days, another is my everyday wear snow boot. The last pair I wear when I am running around town and going in and out of places and it is a cold snowy day.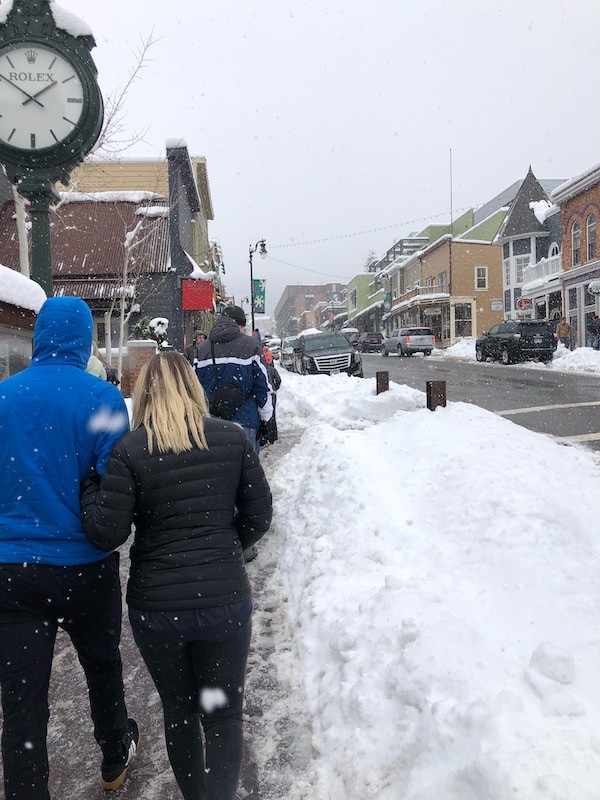 They are also so fabulous I am playing outside with the grandkids or walking around in deep snow. I wear each pair of boots multiple times during the winter season.
Sperry Duck Boot
These boots are really your best option if you get cold feet in any kind of wet weather. They are waterproof boots that are really comfortable, waterproof and stylish. These waterproof boots have been around for 85 years. I love that you can get them in all kinds of patterns and colors now.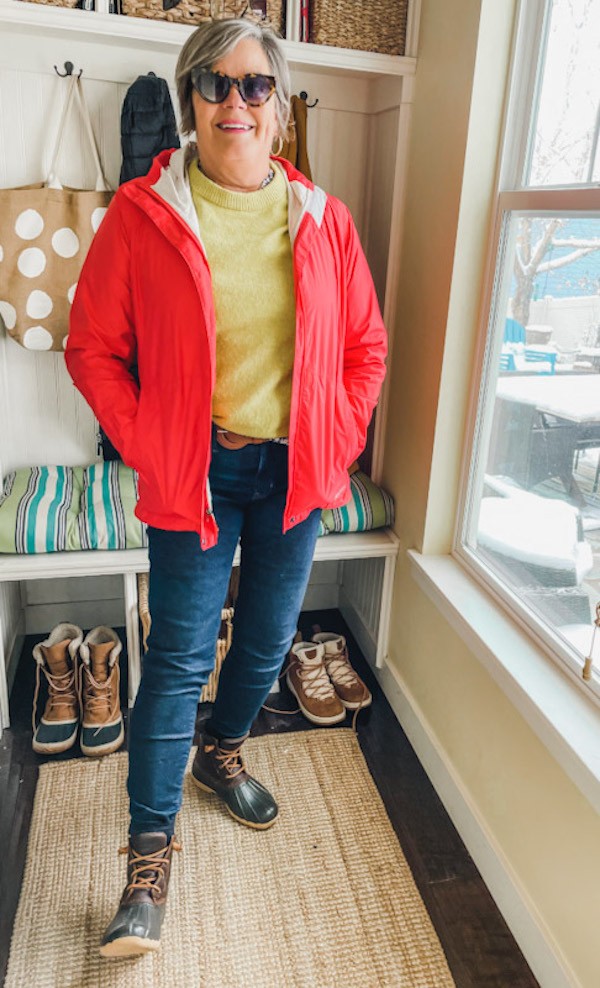 The Sperry duck boot is mostly rubber with leather uppers and laces for a stylish look. Wearing thick socks with them make for perfect rain boots in winter months.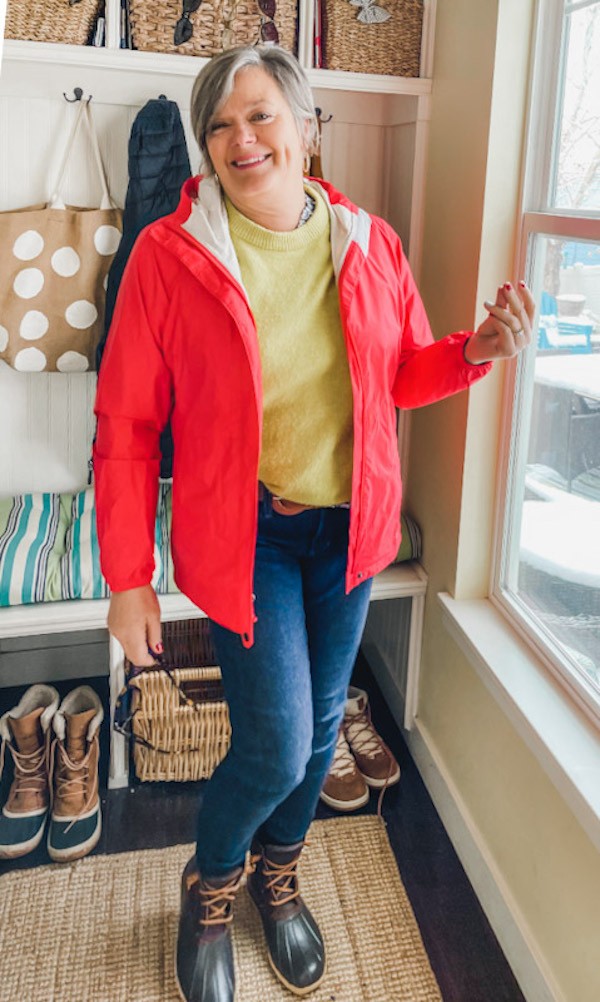 These boots are slip-resistant, non-marking rubber sole with Wave-Siping™ technology for ultimate wet/dry traction. So great for slippery conditions.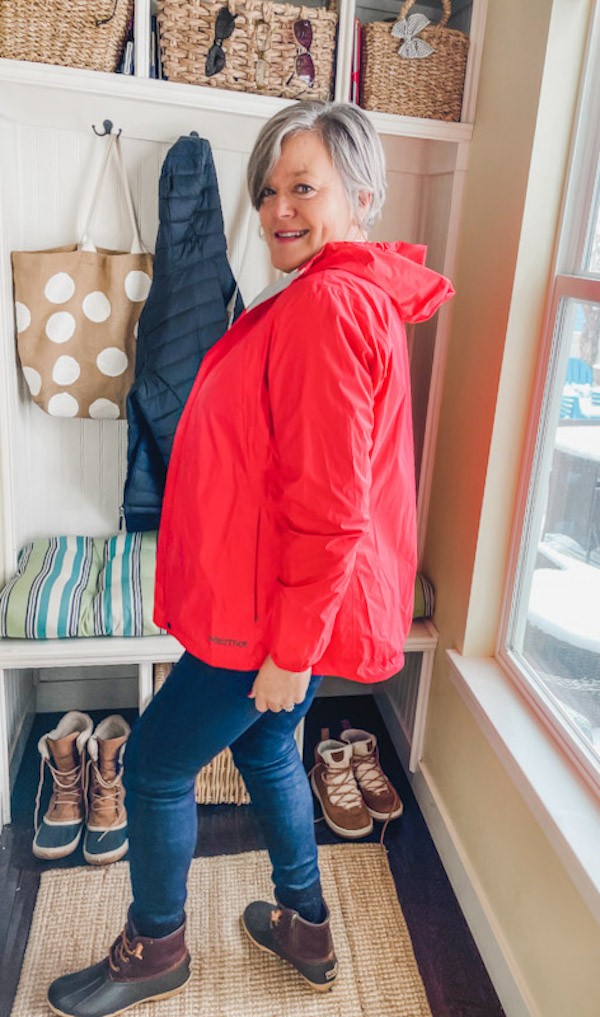 Normally I would not think of these boots as hiking boots per se but you could totally wear them to do short hikes or long walks on wet paths. I think they are a great value and available at all different price points. I found these beige ones for a great price under $50!
UGG'S Snow Boots
My most favorite everyday wear snow boots are Ugg's. Finding them at Nordstrom rack last year was a miracle! It's funny because I remember when my youngest daughter was in high school and all she talked about was getting a pair Ugg's. At first I thought they looked ridiculous because they were huge fluffy boots that reminded me of moon boots. My daughter said they were the most comfortable boots and that they were like wearing slippers. They were not what I would call pretty by any stretch of the imagination.
These Ugg boots even made Oprah's 30 best winter snow boots for women list!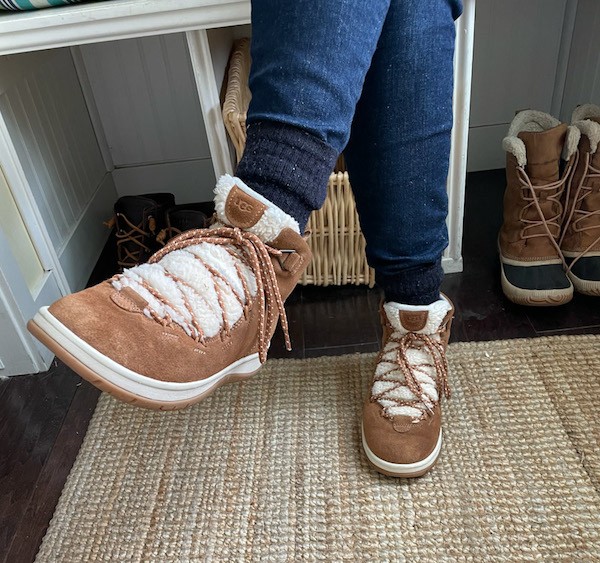 I just read an article about Ugg's and how the name came to be. A man who named them Ugg's was because when his wife saw them for the first time she said ugg because she thought they were so ugly haha. That is the real reason for the name because even the inventors wife thought that they were ugly.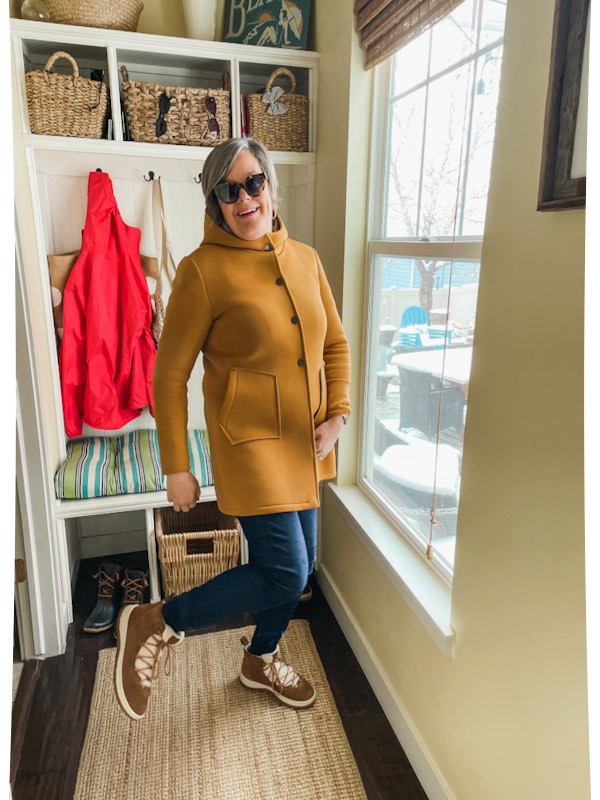 Who knew that many years later I would be wearing Ugg boots! I gotta say they really are the most comfortable boots! The thick fleecy fibres on the inner part of the boots wick moisture and allow air to circulate, keeping the feet at body temperature and allowing the boots to keep feet warm in cold weather and cool in hot weather. Not that I would wear these sheepskin boots in warm weather mind you but oddly enough they were invented by an Australian surfer in 1978. How crazy is that?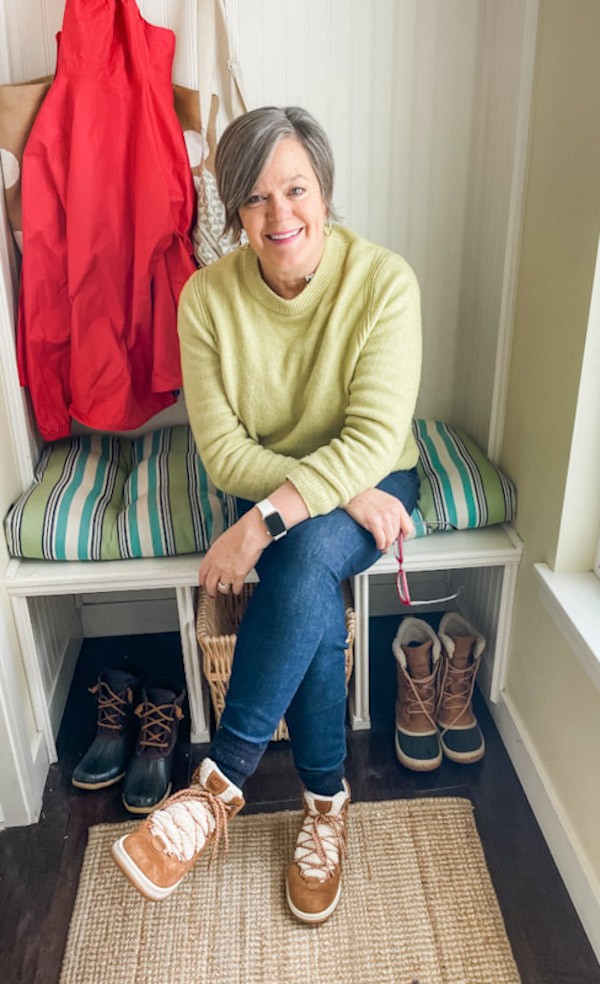 My Ugg boots are leather with a lace-up design and lots of cream colored fleece for good looks in a winter boot. These boots also have great arch support and have removable insoles.
These boots are made for snowy hikes as well as walking around all day running errands and going shopping in rainy, snowy or icy conditions. These are super warm winter boots that have excellent traction and can go long distances when walking around all day.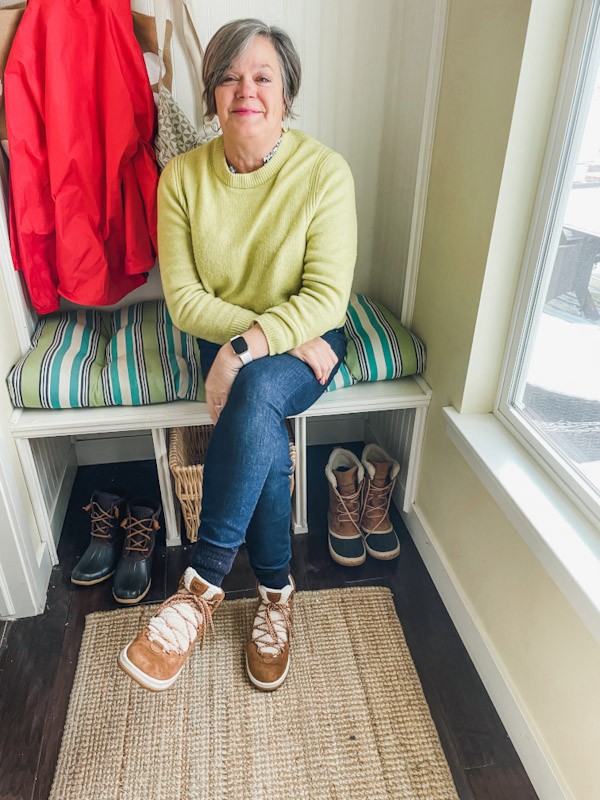 Women's Sorel Snow Boots
For deep snow, sledding and walking around the lake after a big snow fall I will wear my Sorell boots. They are a taller boot that lace up. The height of the boot is perfect for walking around in the deep snow. They have a thick rubber sole that has great traction. The inside faux fur fabric is also warm and waterproof. No water sleet or snow can get in! They are super comfortable to wear walking around the lake which is 3 1/5 miles especially right after or during a snowfall.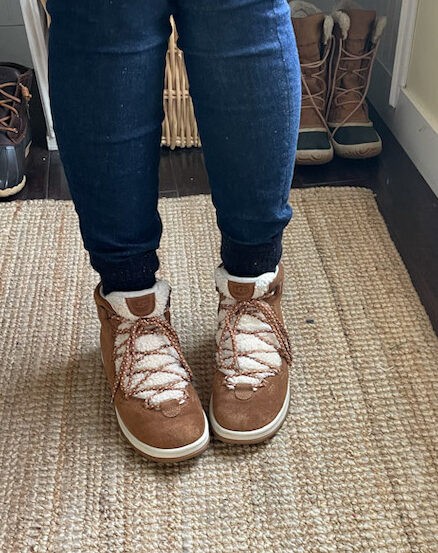 Of course the winter snow boot has to look fashionable. The tan camel color waterproof leather with coordinating laces and fleece lining look fabulous with the black duck boot appeal.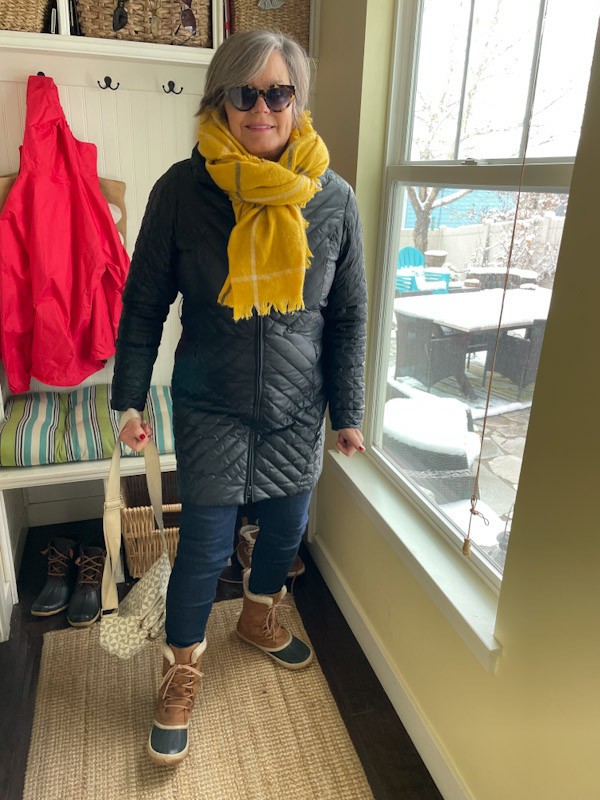 I love to wear them over my jeans with a warm comfy sweater, scarf and my long coat for cute snow day look. This pair of boots hit all 3 of my needs for comfort, warmth and waterproof. Leggings are a great option to wear with what I like to call my best stylish snow boot for cold weather.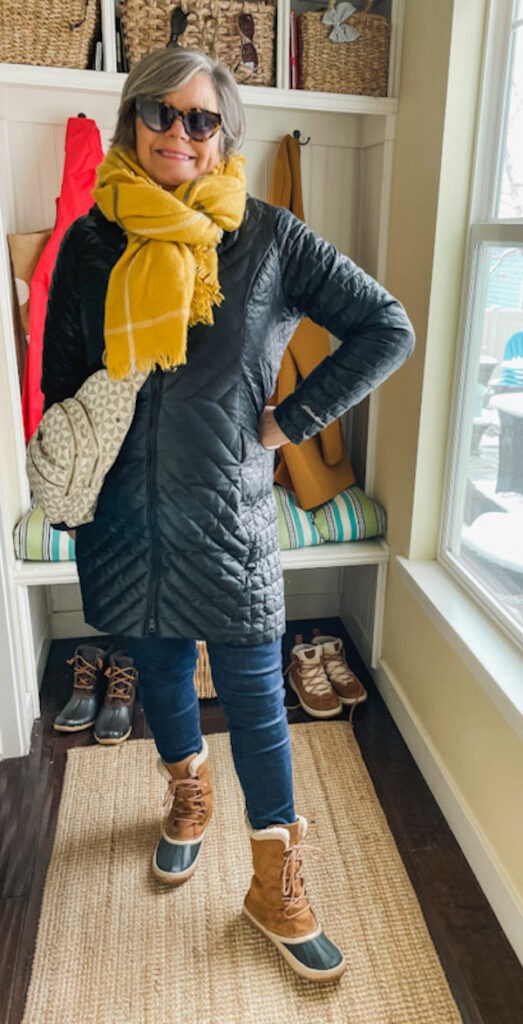 Sorel snow boots are some of the best sellers around here. If you are ever at any of the ski resorts you will see men and women wearing Sorel boots. As for me I might not be on slopes but I will be sitting by the fire with my Sorel boots on keeping my toes toasty by the fire haha.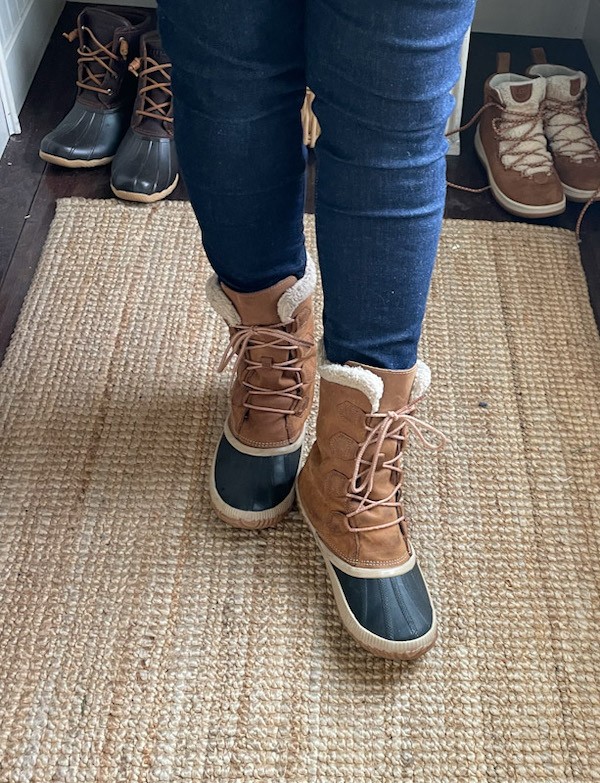 Last thoughts on women's winter snow boots
There are a myriad of snow boots on the market with all different kinds of looks and feels. My personal preference on what I like in a snow boot might not be what you want but these are what I found to the work best for me. I hope you have found my key features to be helpful for you in finding the best boots out there.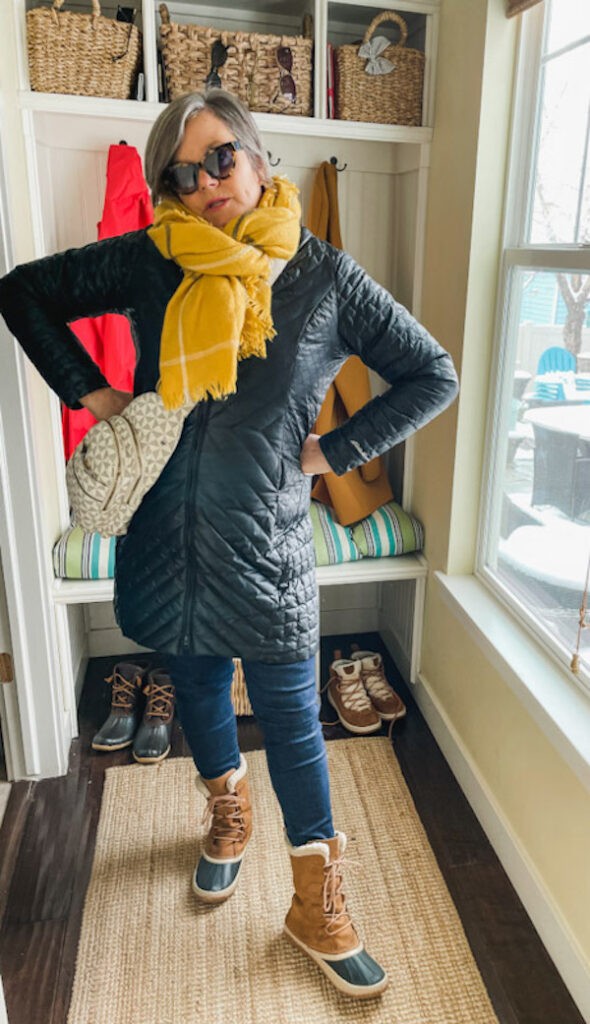 I would love know what your top picks are for your best women's winter boots especially if you live back east where you can get extreme cold sub-zero temperatures and really harsh conditions.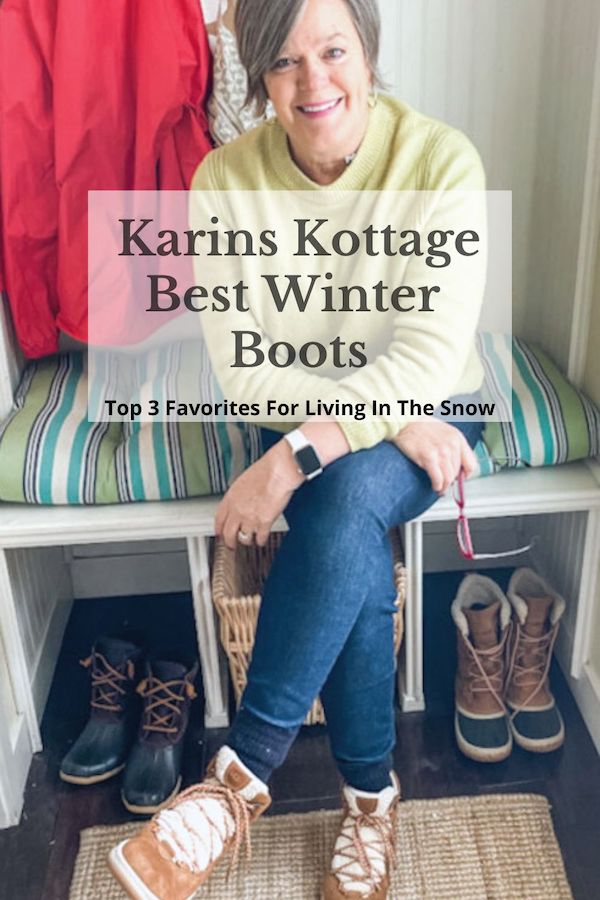 Other fashion posts
2 fun ways to wear basic black jeans
5 Ways to wear girlfriend jeans
How to style 5 coats in different colors
5 ways to style girlfriend jeans
Shop similar fashions