Last weeks Karins Kottage linky party was fabulous so many red and green Christmas ideas! Recipes, decor and so much more! If you missed it make sure to pop over to get inspired. I chose some fun ideas to highlight this week. The darling gnome wrapping paper idea, a delicious red punch, some nutmeg holiday cookies and 12 place setting ideas for your Christmas table!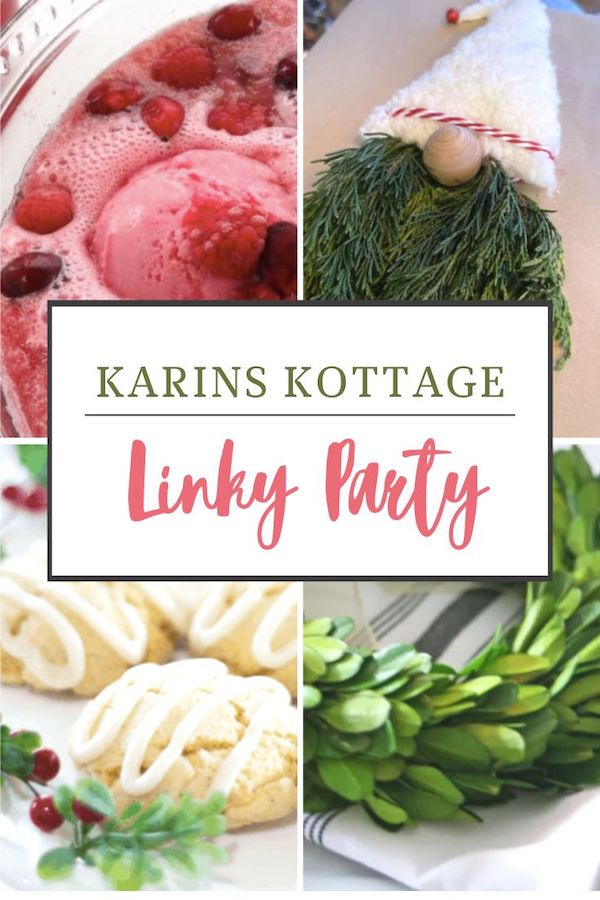 Karins Kottage red and green linky party highlights
I have always loved the traditional red and green colors of Christmas. I was drawn to these creative ideas and recipes from last weeks party.
Here is s super cute idea of how to use fresh greens on packages. Saved from Salvage is showing you how to create an adorable gnome using fresh greens. After I finish writing this post, I am going to finish my wrapping. I am inspired to create a gnome! Check out all her other ideas using fresh greens to wrap!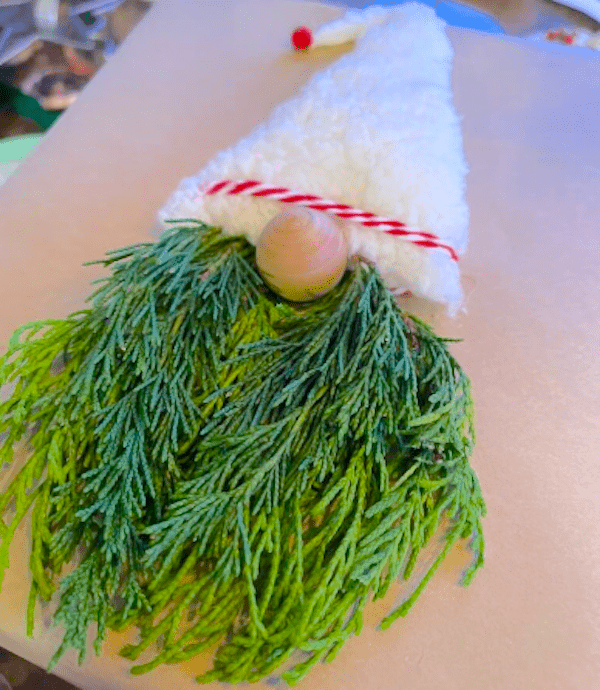 This holiday punch recipe from Cincy shopper is just beautiful! It is made with gingerale, sprite, cranberry juice, raspberries and cranberries. Make sure to pop over to her blog to get all the ingredients and make some for your holiday gatherings.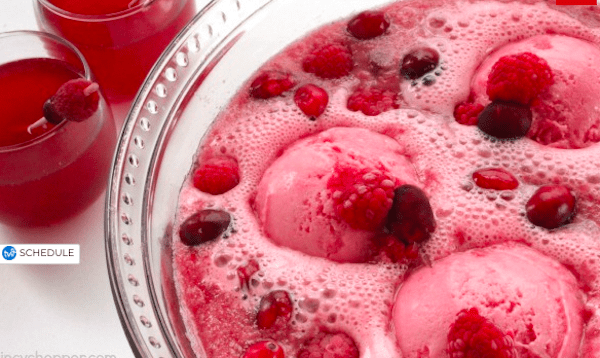 I am always on the look out for a new cookie recipe and these nutmeg cookies sound so good. My wee abode says these cookies have a nod to egg nog flavor. Julie says even if you don't like egg nog you will love these cookies. Plus she is part of a cookie blog hop so make sure you go over to get more recipes!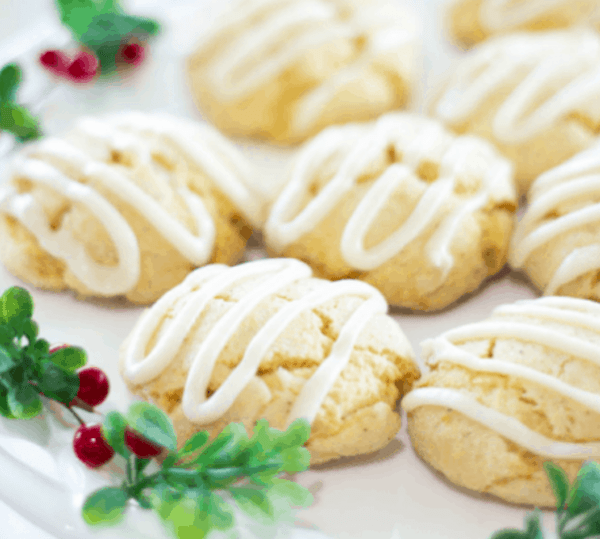 You don't need to panic if you haven't figured out your Christmas tablescape yet. Masterpieces of my life has 12 placesetting ideas that you will love! The little wreaths and gifts for each person are so special. Go get ideas from her now!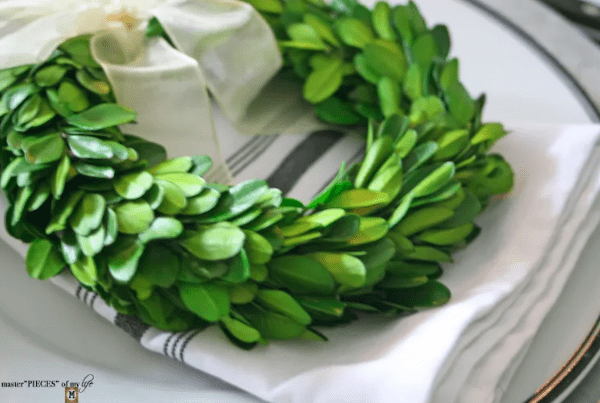 Karins Kottage Happenings
Wow last week was whirlwind of a week! My sister and her family moved out of our house into their new home!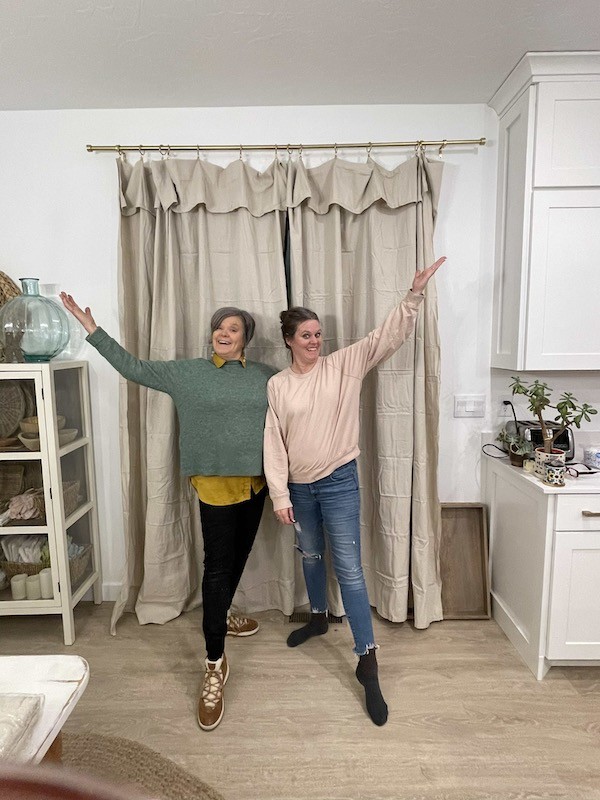 We have been helping them unpack, organize and decorate everything from hanging curtains to decorating their Christmas tree with lights. It has been so much fun!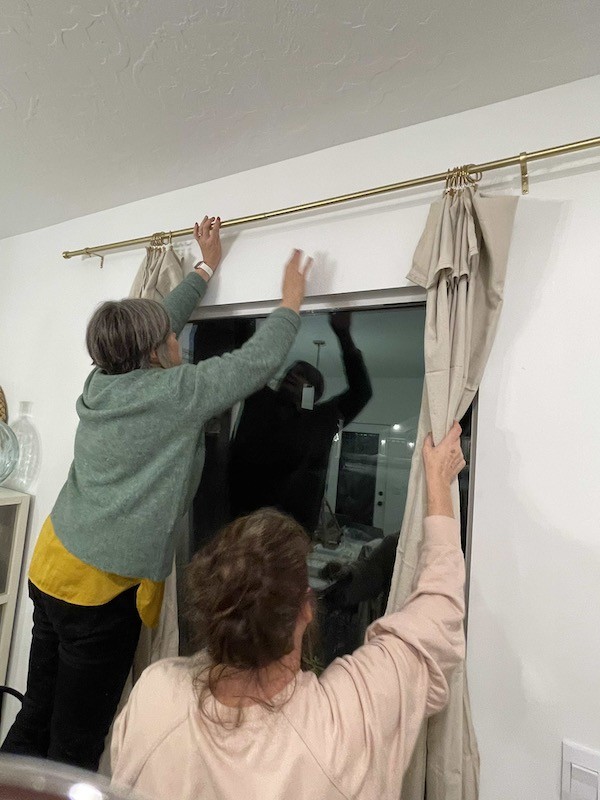 Even my youngest granddaughter got into the spirit of helping me haha.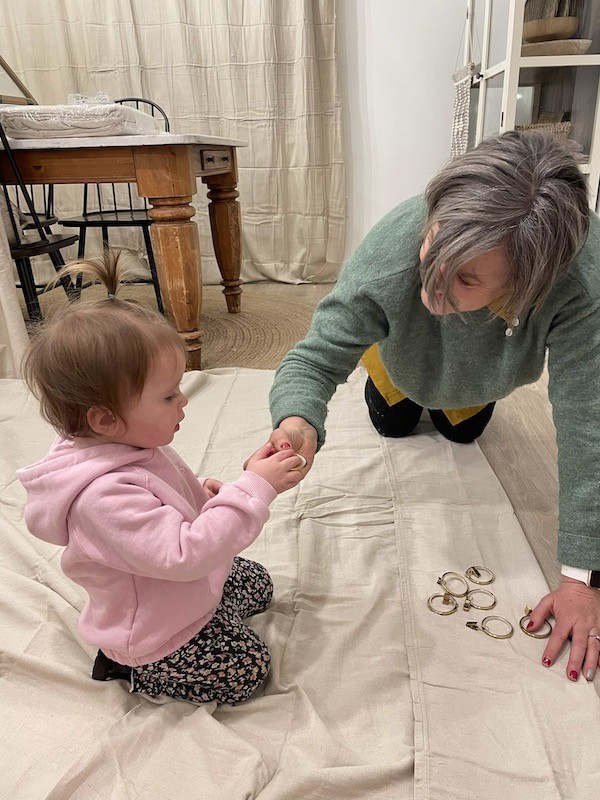 Then on Sunday I hosted about 30 people at our house for a mission farewell party. My sisters son is leaving on a church mission to Australia! It was so heartwarming to see so much support for him. We loved having so many family and friends here at the house!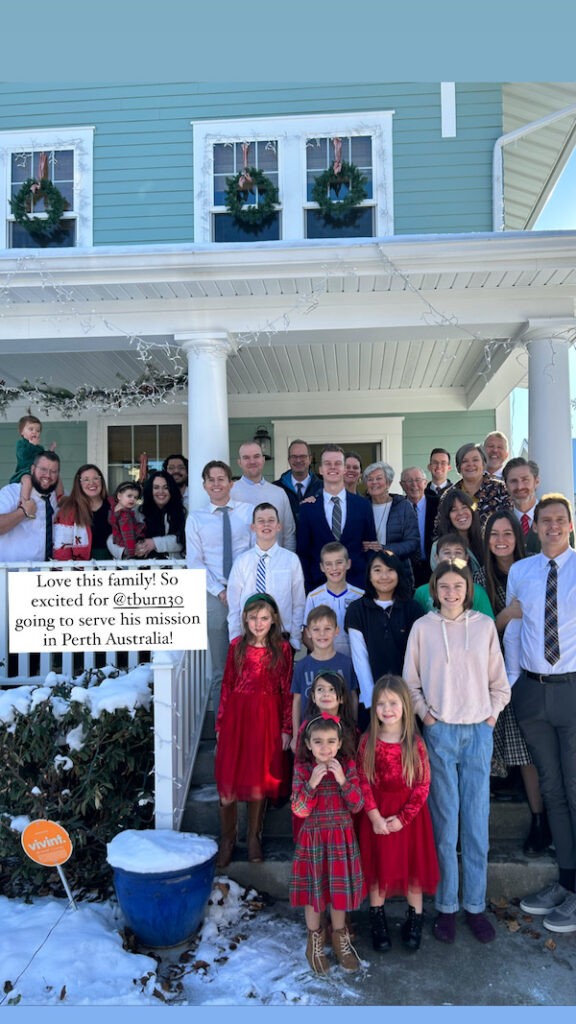 Last night for Family Home Evening we got together and sewed hat for the needy. My hubby and I started this tradition many years ago when our girls were little. It was such a sweet night to have everyone work on a project like this.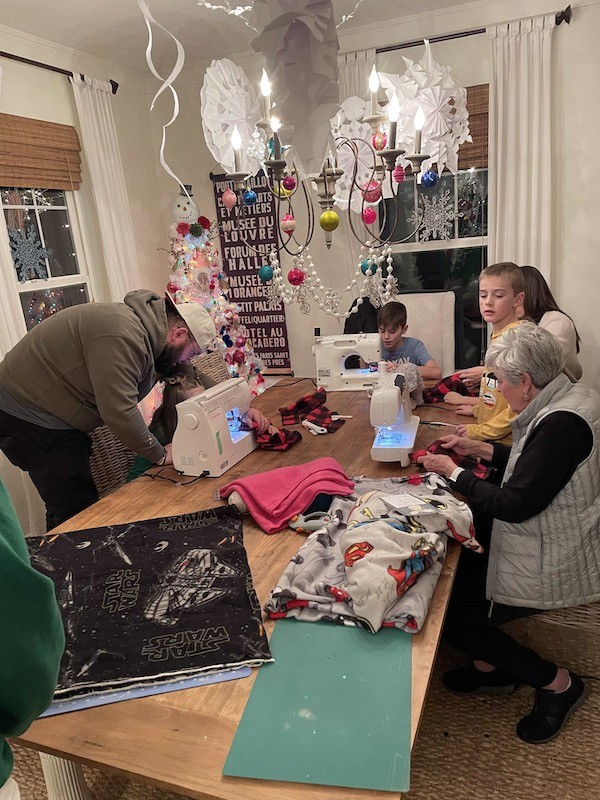 My mom was able to join us and teach one of her great grandsons how to use the sewing machine!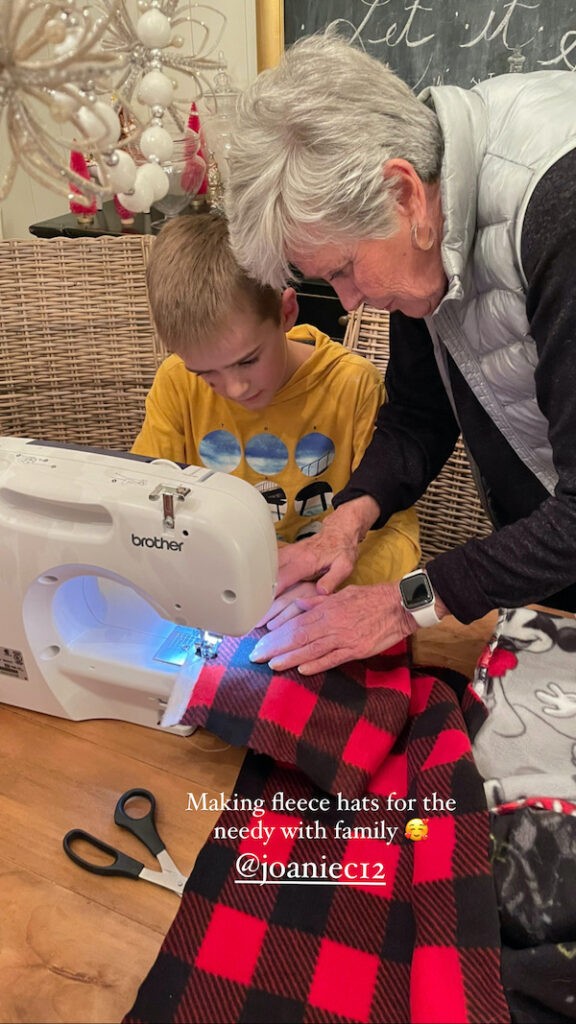 Even my big burley son in-law was all in on sewing fleece hats. I loved watching him teach his daughter how to use a sewing machine!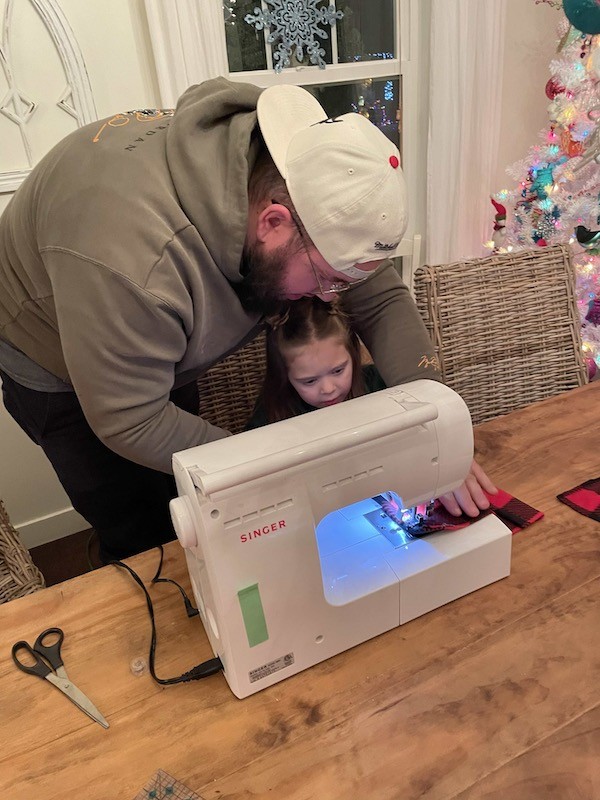 I love my family and how they want to serve others!
Linky Party time!
I know everyone is busy right now getting all their Christmas things done. Link up old or new posts anything for the new year would be great! Organizing, gardening start ups, exercises or healthy meals.
MERRY CHRISTMAS MY FRIENDS AND THANK YOU FOR SHARING YOUR CREATIVITY EACH WEEK WITH ME.