Mountain biking on an island is not my thing! I had forgotten to post about our Mountain biking experience on the island of Tremit in Italy. Mountain biking is not my thing period!
We went to try and rent e-bikes but they were sold out. So we had to rent regular bikes with no extra power except our own legs haha.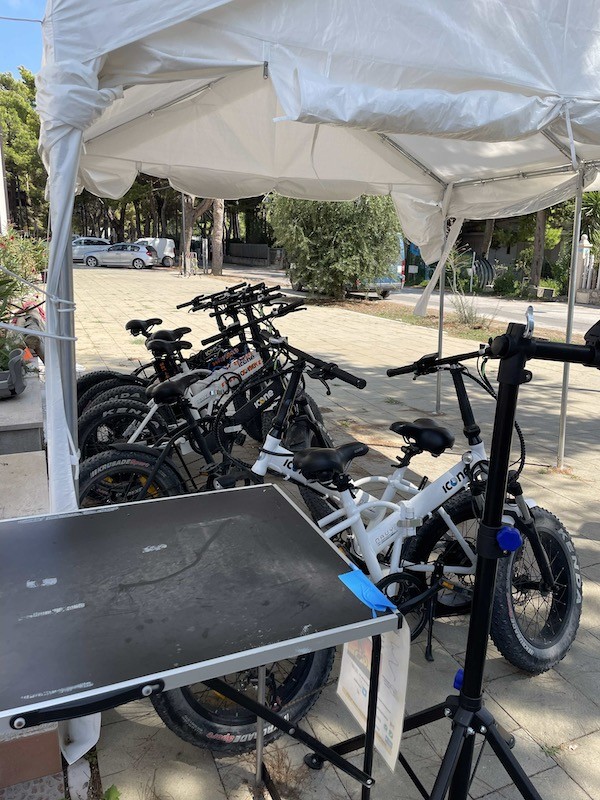 This is a very small island so if you visit you need to reserve your stuff early on. 
I call this mountain biking but it really wasn't heavy duty mountain biking but nonetheless it was tough for me.
Steep inclines, rocky roads, bugs, rattle snakes….Ok no bugs or rattlesnakes but definitely a few steep inclines that I had to walk my bike up! Who dreamed up mountain biking? Sheesh!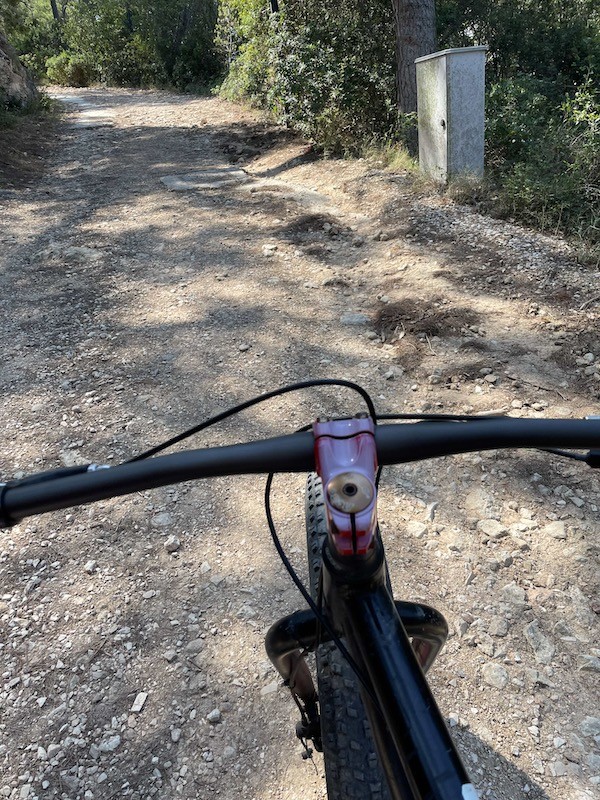 If we had had the E-bikes it would have been perfect! I am a big fan of E-bikes. 
The views
The beautiful views of the turquoise blue sea though the unique pines that are abundant on this island are stunning. These pines are only on San Domino island. We didn't see any on the other islands.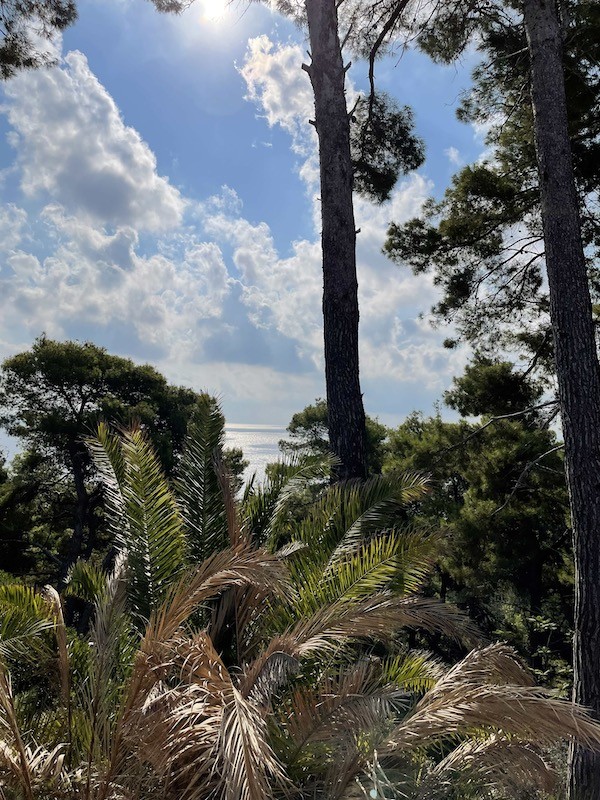 We rode around some of the Italian coastal neighborhoods. Small beach cottages with vegetable gardens. It reminded me of Balboa island in California way back in the 70's. Compact and small but inviting and charming.
Riding around the small town square seeing little shops and cafe's was very nice.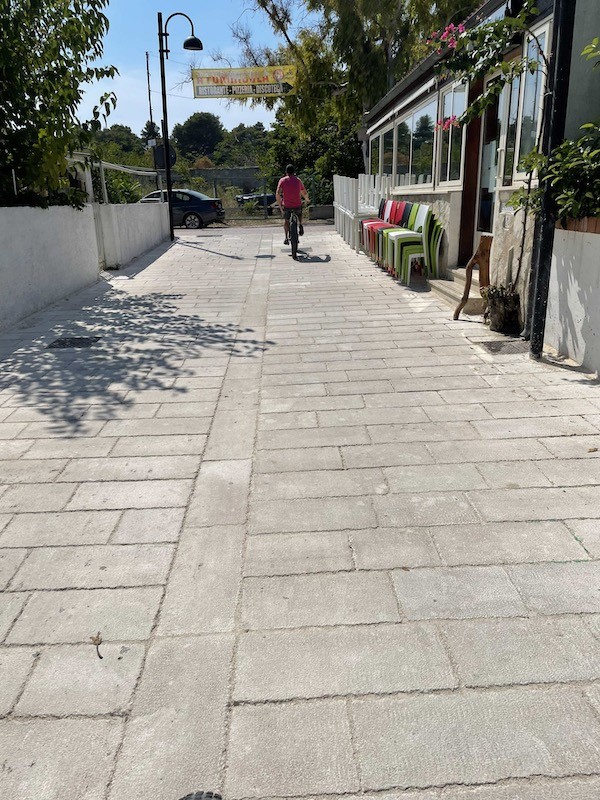 We stopped into one little shop and I bought a flowy green dress and a beaded necklace. These shops and restaurants survive only July through September for business. That is just 3 months a year to hopefully sell their goods and have people eat at their restaurants and stay at hotels.
Because of COVID I think most have struggled as you could imagine.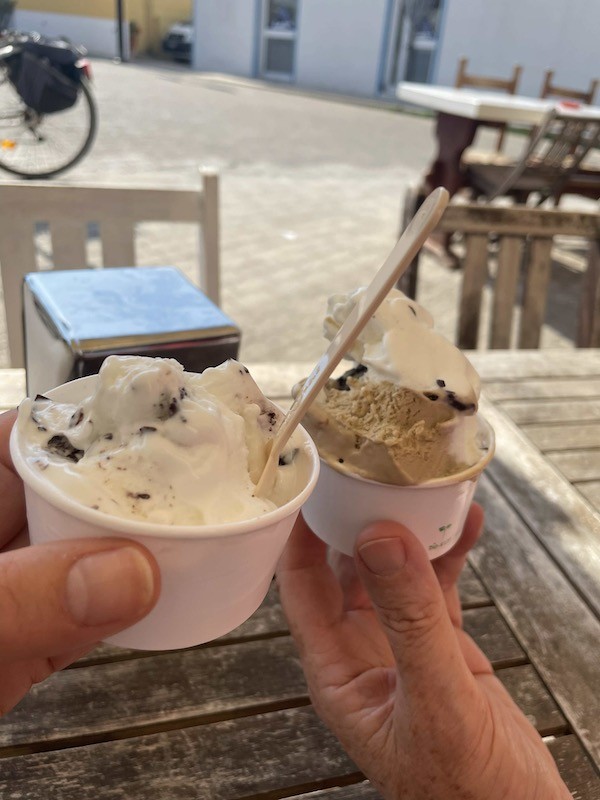 After our "little" bike ride we headed off to find some lunch and of course some gelato!
Heading to the beach and back to mainland
After lunch we headed back down to the port where there is a secluded beach area. I seriously got some exercise today so lounging on a beach chair under an umbrella sounded like the perfect way to spend an hour before gettin back on the ferry to head back to the mainland.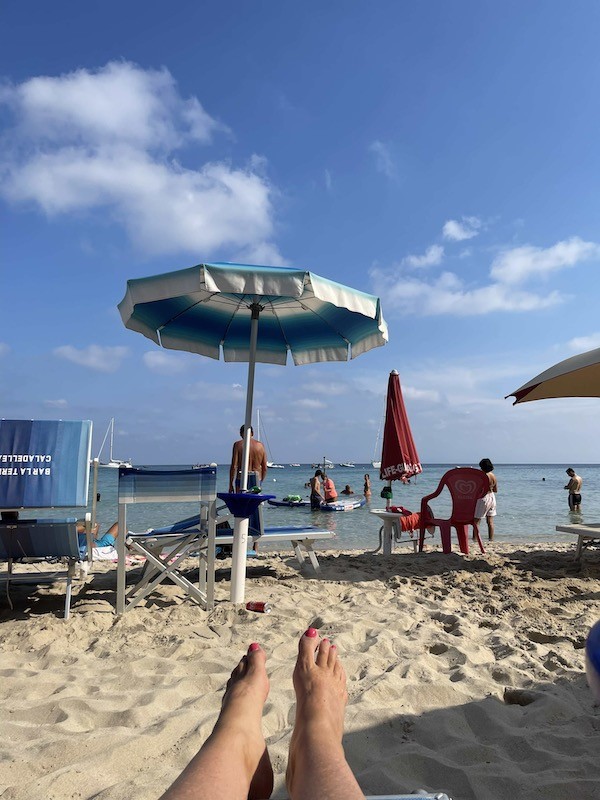 We swam in the water and stood on the shore just taking in the views sights and sounds of the Italians enjoying a perfect day at the beach.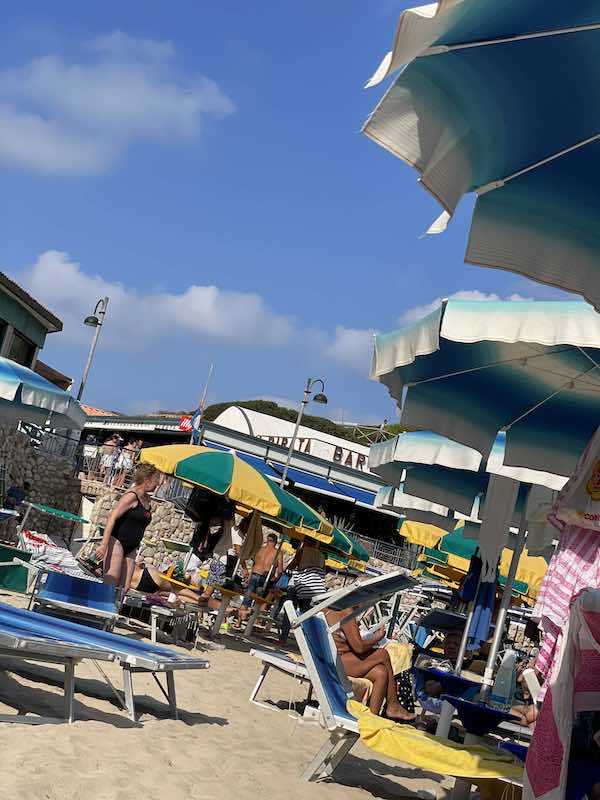 Public showers
After swimming and getting sand all over us we needed to rinse off and change clothes before getting on the ferry. There are some public showers that you can rent for $3 euro. 
This is an interesting experience of going into the women's public shower and realizing there are no doors walking into this area nor are there doors to the shower cubicle only a plastic shower curtain. Greaaaattt!
Oh and these shower areas are right next to the entrance where people can see right into the shower area. They do not give you a towel so my hubby bought a beach wrap sarong type thing to use as a towel.
It did not absorb any water at all. So I got dressed in the shower…still wet with wet hair.
No mirrors either I was sure I had black mascara smeared under my eyes.
I tried to use my iPhone as a mirror and got most of it off. Luckily I had a straw hat to cover my wet head of hair.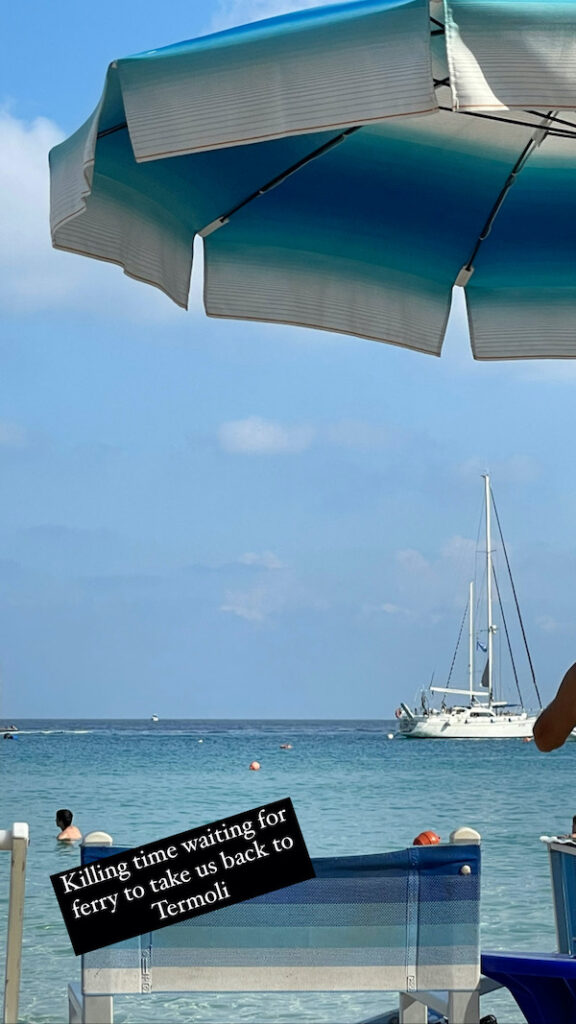 Ahhh feeling so refreshed HA! HA!
We headed to the ferry for a calm ride back to the mainland. 
More Travel Posts
Have you been to Carrara Italy?