"Milan, darling, Milan" who knows where that quote came from? I kept saying it to my hubby as we were traveling in Milan, Italy. The quote is from the movie The Incredibles.
I never thought in a million years I would be traveling to Italy multiple times a year!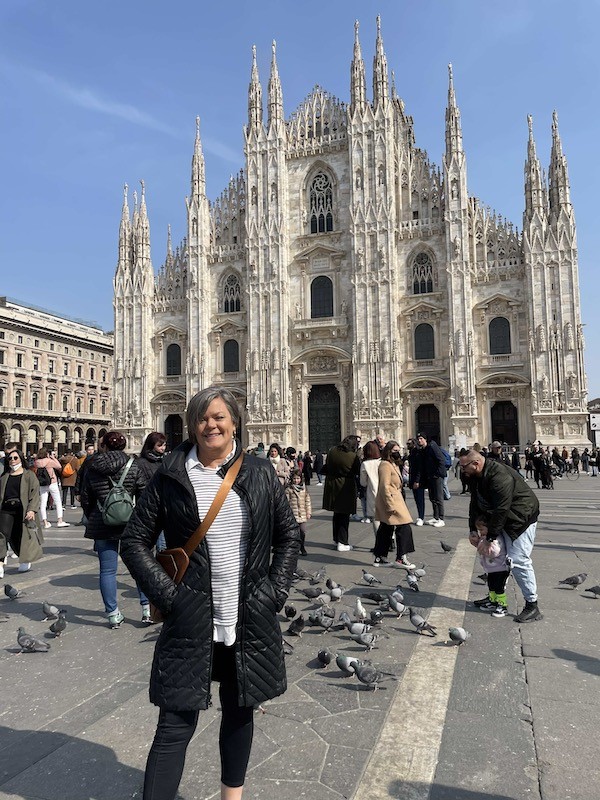 And yet "here we are" another quote from that movie haha.
Our Italian journey
If you have been following our Italian journey you know we bought an Italian palace 2 1/2 years ago.
We are in the process of renovating it into a luxury fractional ownership residence club called Palazzo Ricci.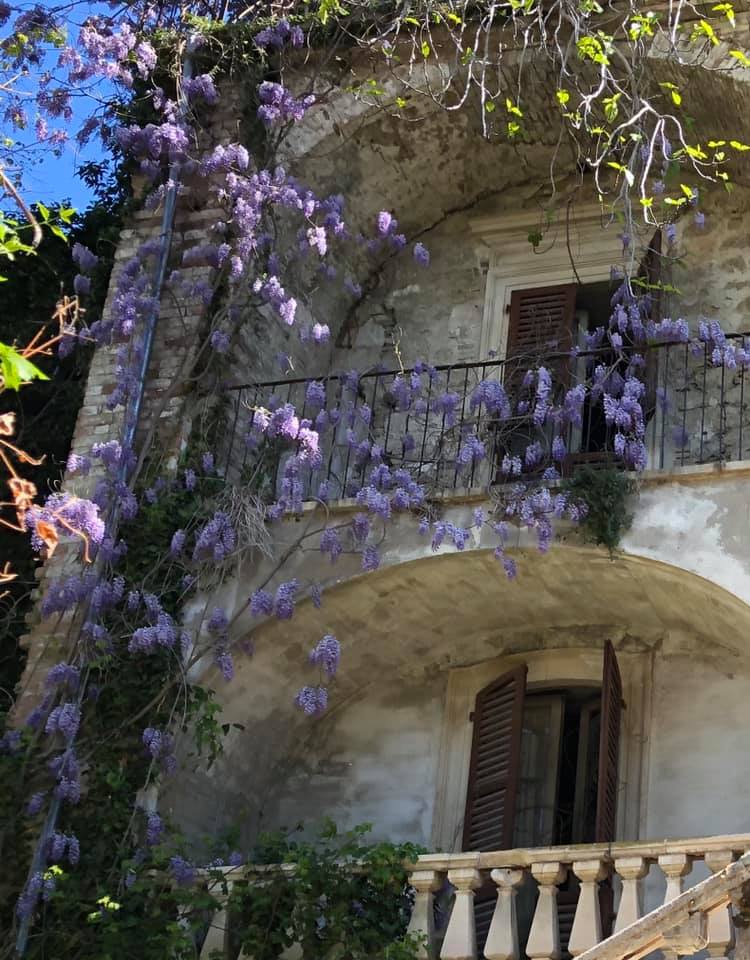 My hubby and I go over there 3-4 times a year to check on the progress of the palace.
Also we bring folks interested in purchasing part of a residence and to show them the area of Casoi, Italy.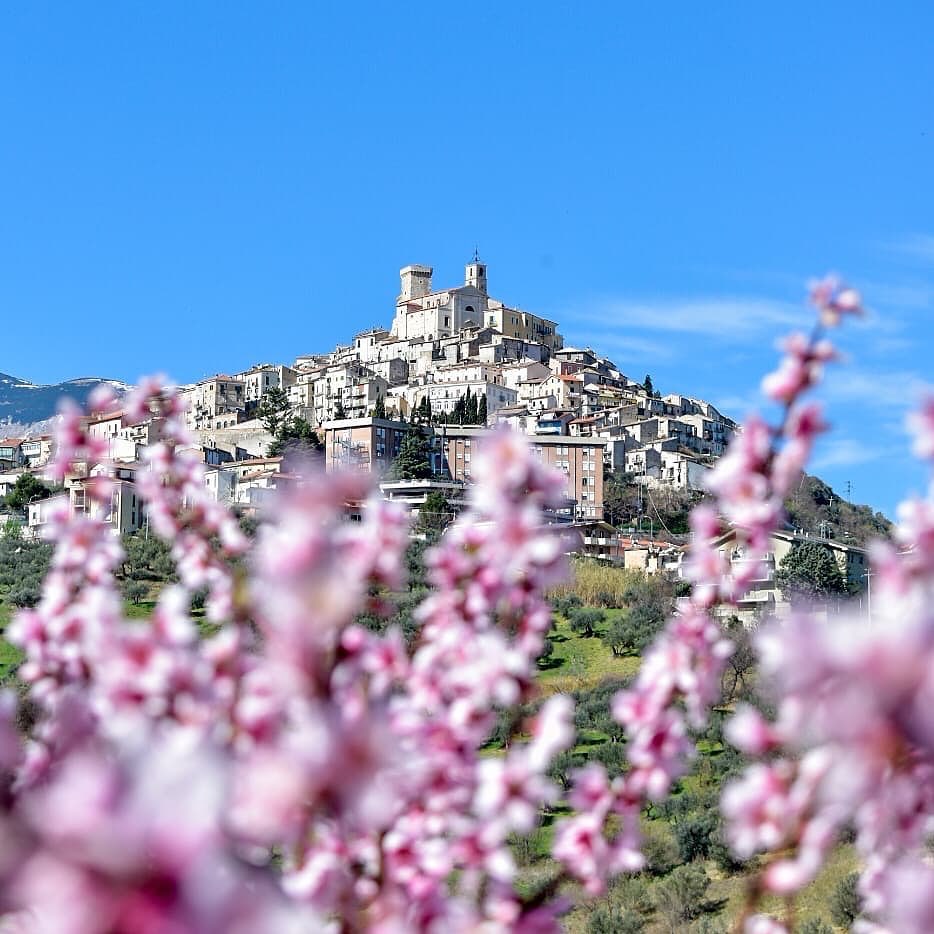 During our trips we also go to other areas of Italy to explore. We also meet with other potential joint venture partners.
Exploring Milan, Italy
I posted about our recent visit to Masera, Italy which is in the very north part of Italy. It is very close to the Switzerland border. Italy always amazes us with how different the areas are. Masera is a mountain town with gorgeous views, stunning villas and incredible food!
After traveling to Masera we headed to Milan!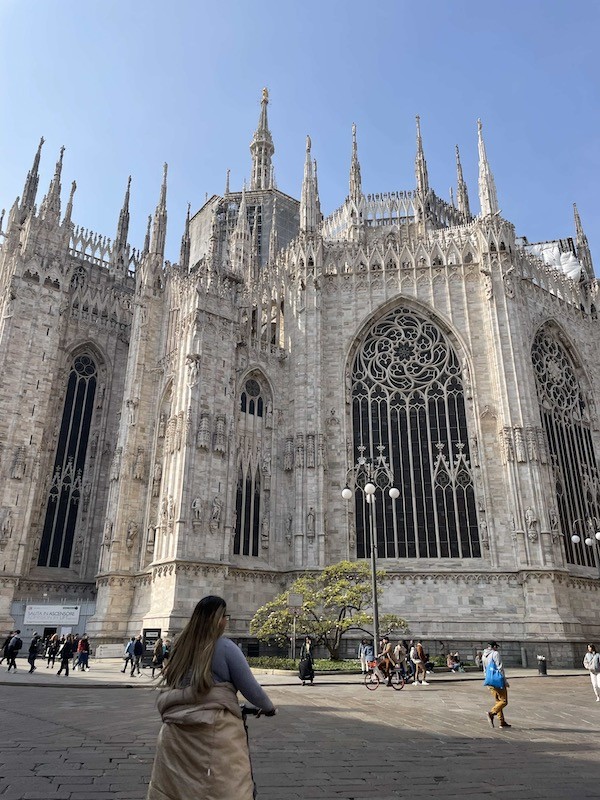 The first stunning thing we saw was the Milan Duomo! It literally takes your breath away!
Construction of this cathedral started in 1386 and completed in 1965. It took six centuries to complete this spectacular work of art building.
The details inside and out are so intricate in every way.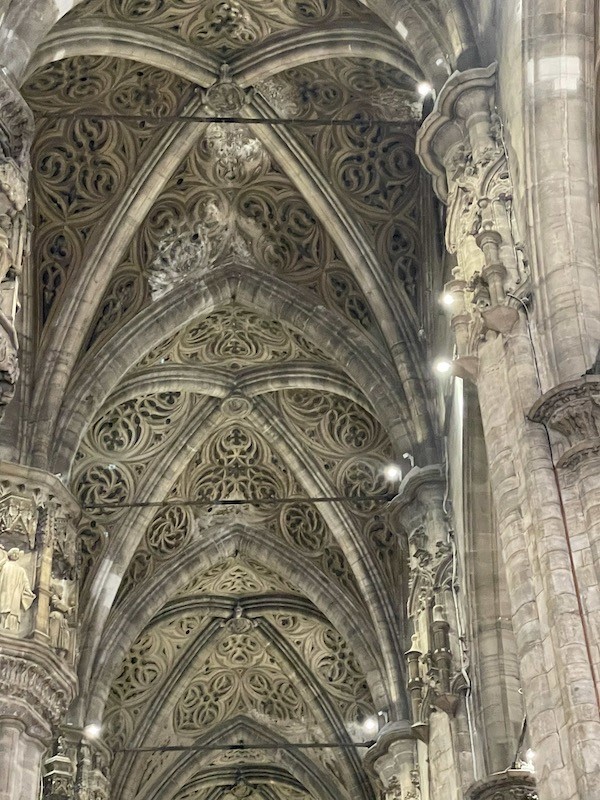 The flooring inside the Duomo is spectacular with its floral design all in marble.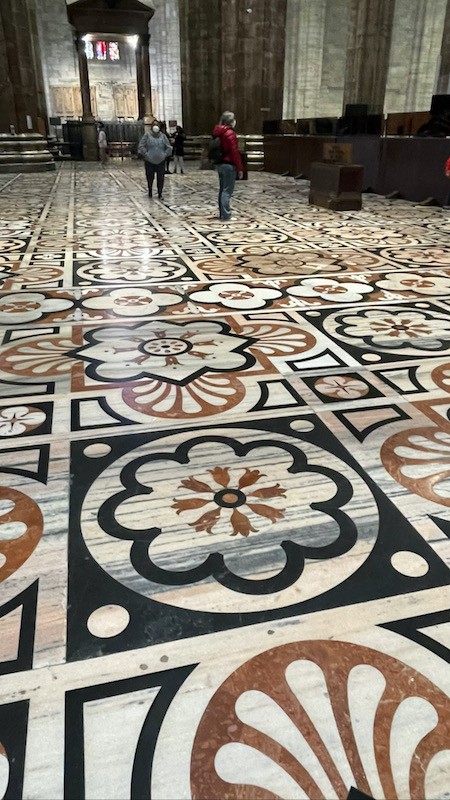 There are so many stained glass windows every where you turn. Each one depicting a biblical scene.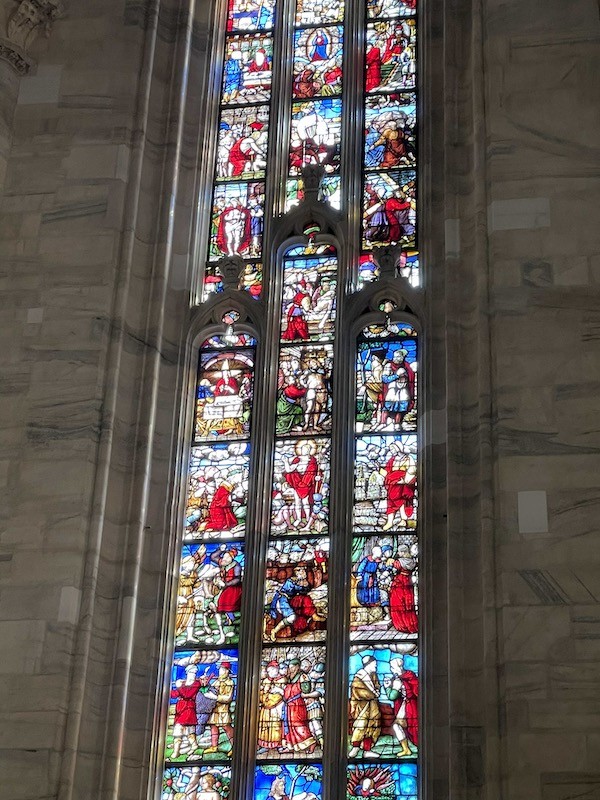 We stood in awe of the details, statues and architectural design.
It is the 3rd largest church in the world! While we were there someone was playing the organ and it was haunting.
Like something you would hear from Phantom of the opera.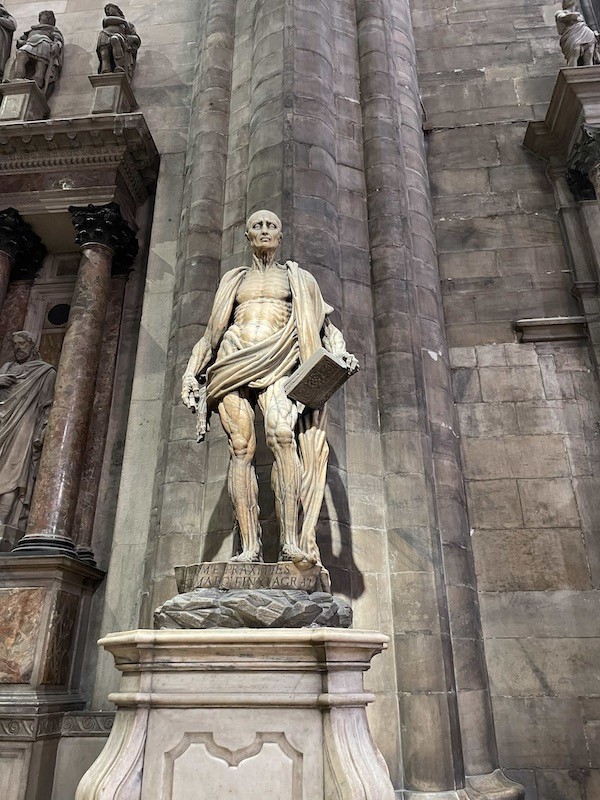 After our tour of the Duomo we stopped at a little sidewalk cafe.
It was nice to enjoy some sunshine and people watch.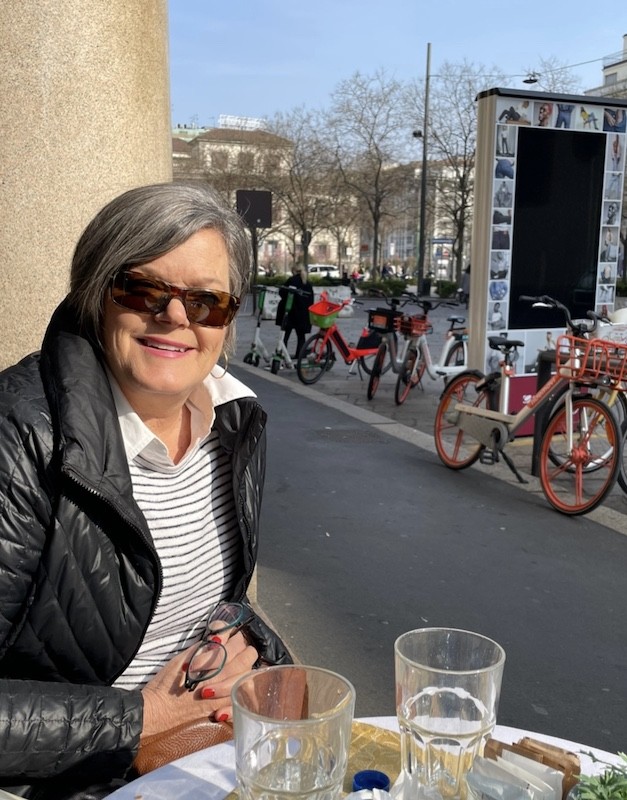 Galleria Vittorio Emanuele
Then we headed off to the luxurious Galleria Vittorio Emanuele. It is pretty swanky!
This happens to be the oldest active shopping gallery and major landmark in Milan. All the top brands have very beautiful and large shops. Like Gucci, Prada etc.
There are also lots of restaurants and cafe's. Including the oldest restaurant called Biffe Caffe founded in 1867!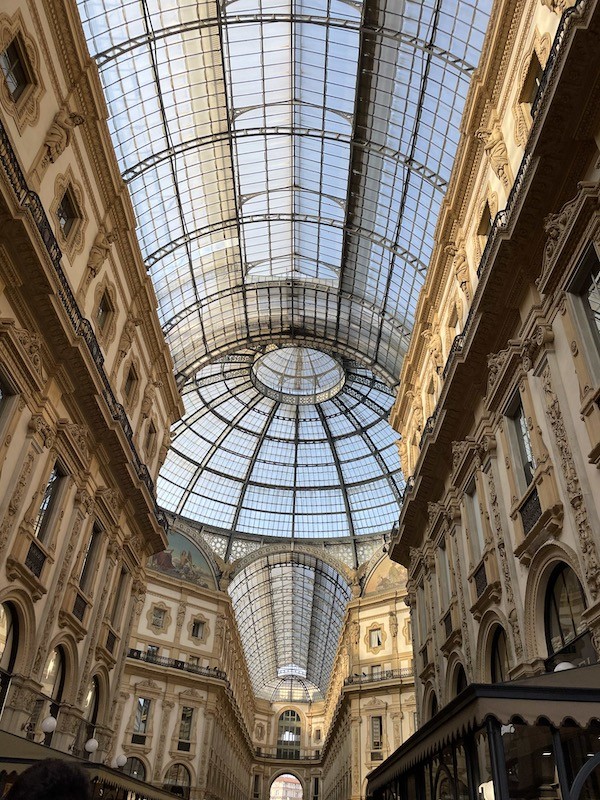 Walking around the streets of Milan, Italy
One of the fun things to do while in Milan is to walk around the streets and window shop. Or find open air antique markets to peruse.
So many interesting finds!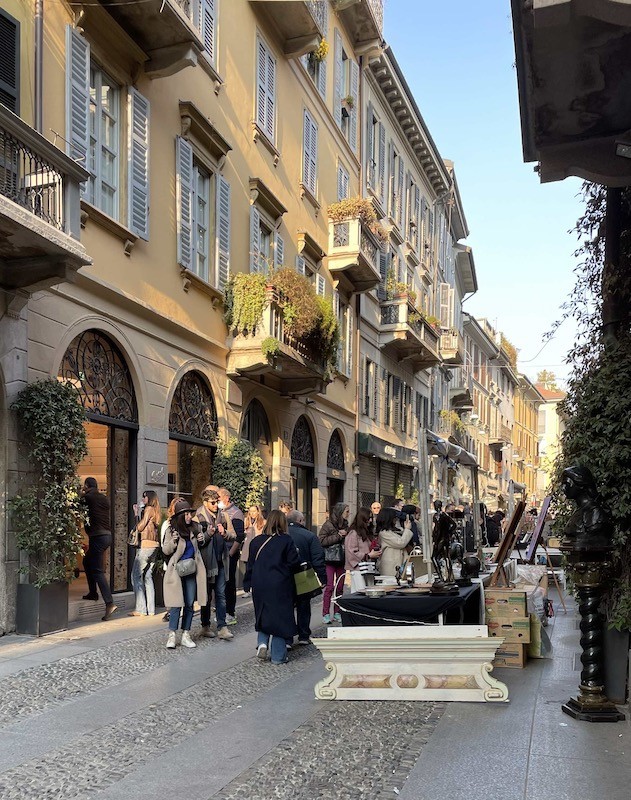 Such unique and colorful furniture in this window don't you think?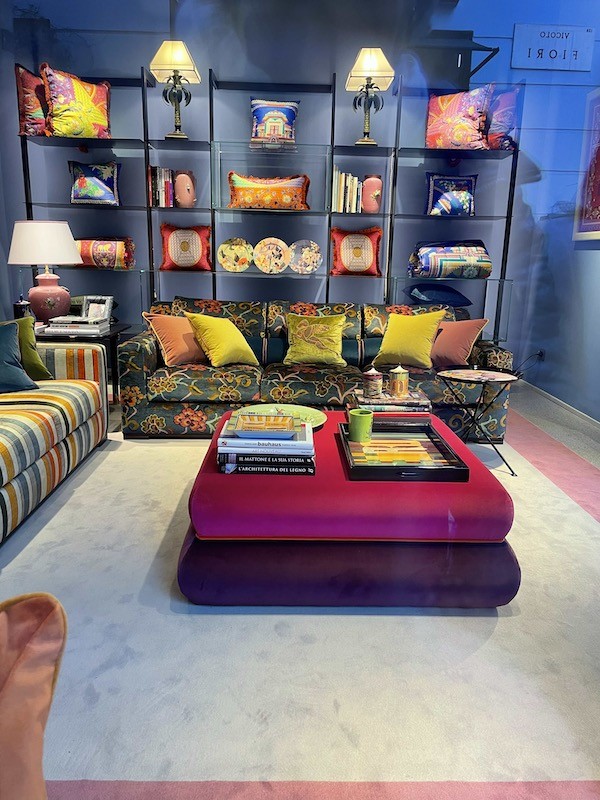 This reminded me of something Michael Jackson would have worn haha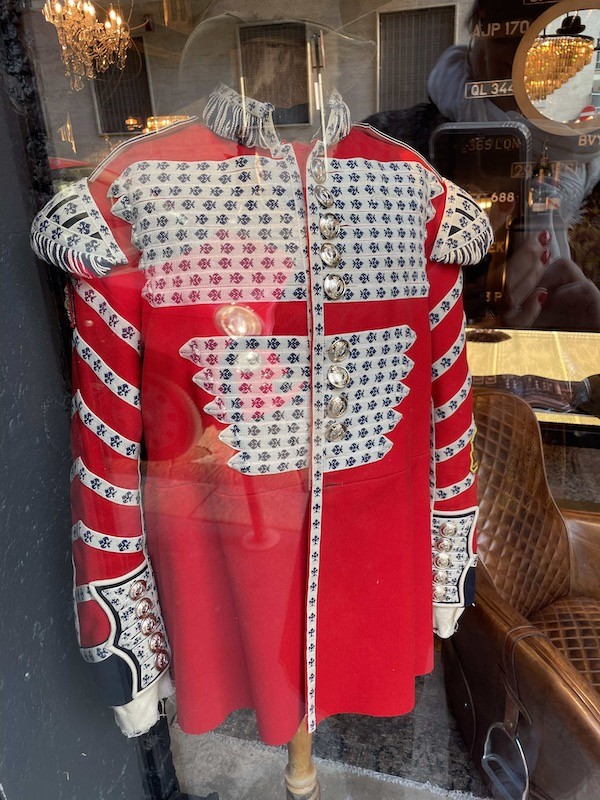 Dinner in Milan
We found out about the Mamma Rosa restaurant from an Italian business friend who lives in Utah.
It is known for land and sea dishes. Inside the restaurant are many beautiful frescos painted on the walls of famous Italian sites.
Waiters in Italy look at us like we are crazy because we don't drink alcohol or coffee. It is kind of funny to see their expressions.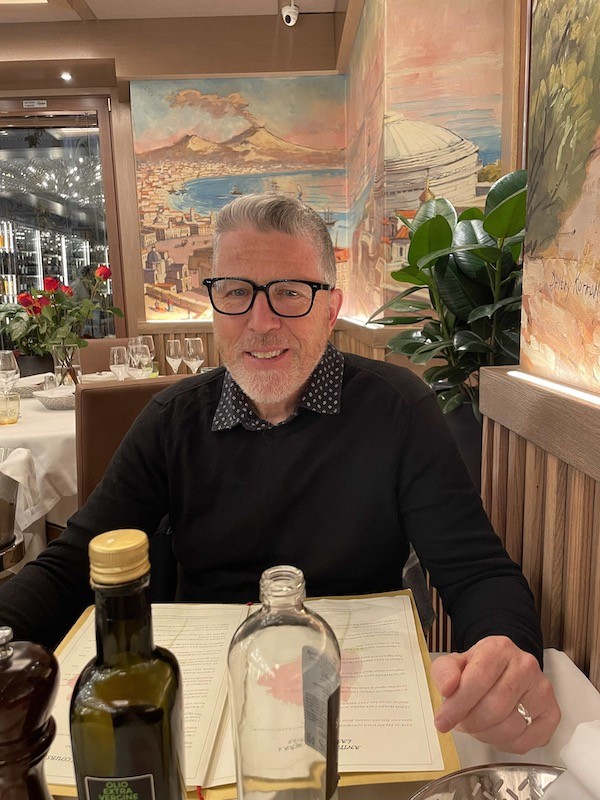 The service was top notch as was the food. I had some fish and Mike had veal.
The desserts were spectacular. Just look at this raspberry tart and they way it is presented.
I mean how beautiful is this!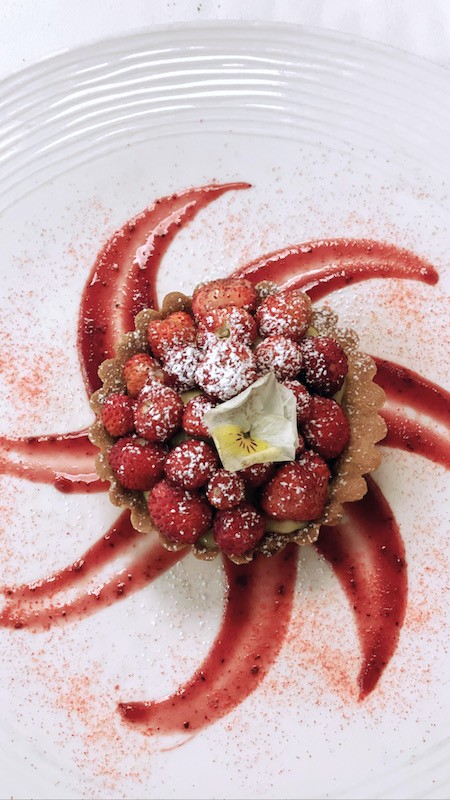 Sunday we headed to church
We were able to attend church in Milan.
It is always so unique to attend church in other countries. We belong to the Church of Jesus Christ of Latter Day Saints and we try to go wherever we are.
Of course it was all in Italian so we could not understand much but we could still feel the spirit.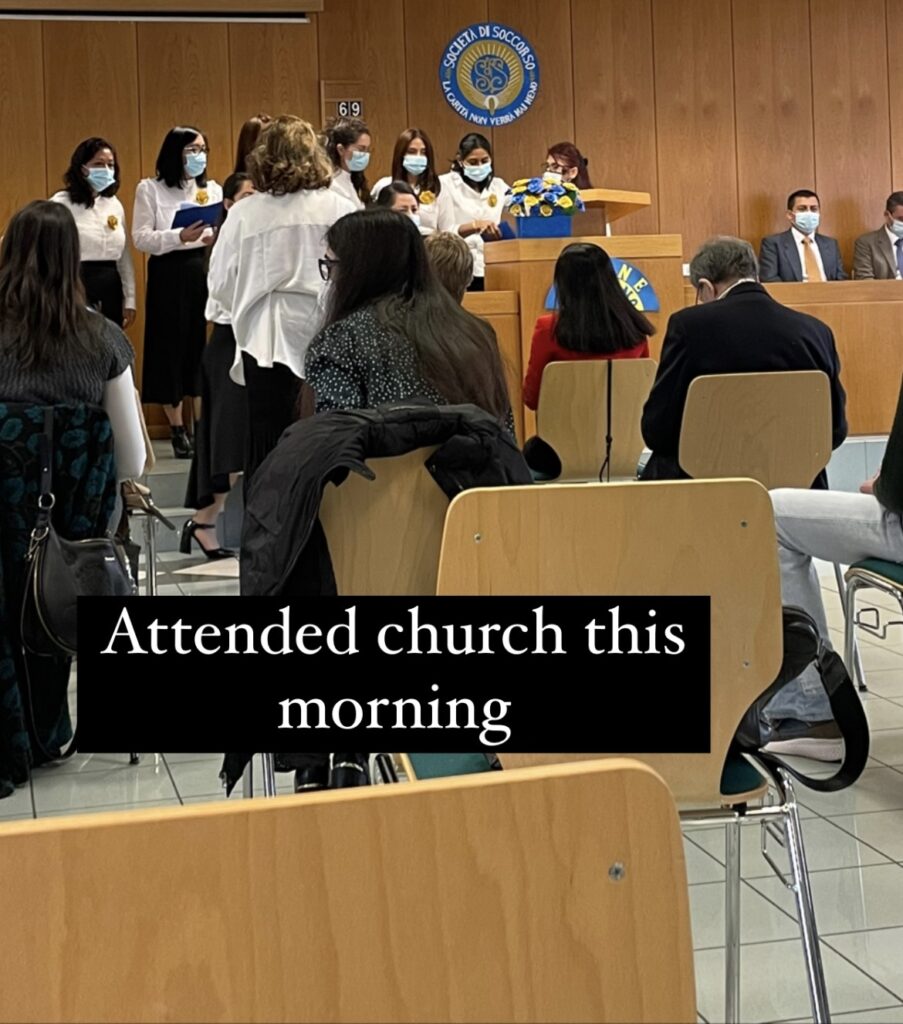 Women from my church and all over the world belong to what is called Relief Society. It is the oldest and largest women's organizations in the world with 7 million members.
The women or as we like to call each other "sisters", sang some church hymns. They wore gold and blue flower corsages during the church meeting. Gold and blue represent the colors of the Relief Society logo.
Walking around Milan
After church we walked around a beautiful park and took in the sites. Spring is just barely coming on and we could see flowers starting to bloom.
It was so sweet to see lots of families enjoying a sunny day walking around the park together.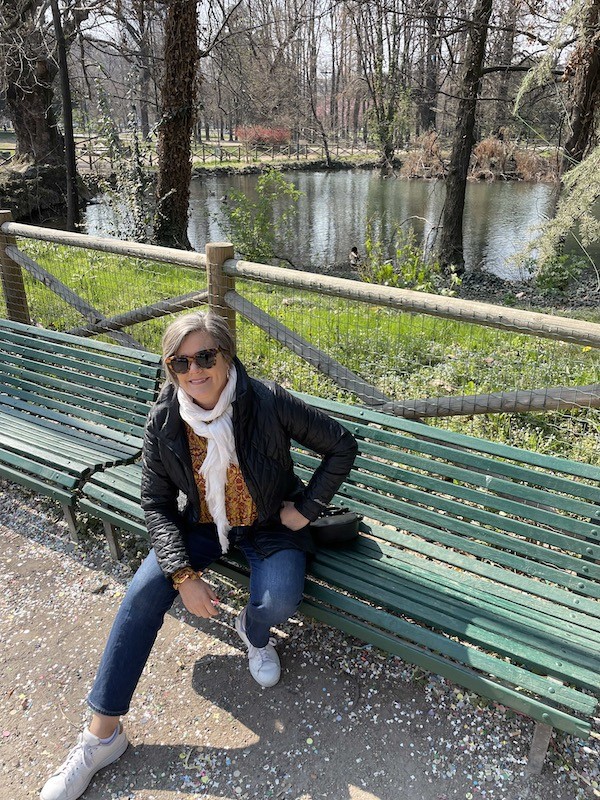 In the park was an empty kiddie train ride. I decided to try and sit in one of the little cars.

I got stuck and Mike had to help me out of it. haha.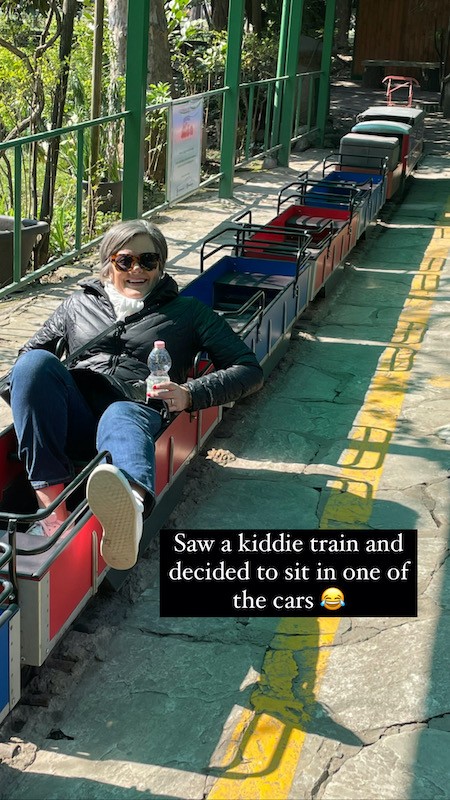 Pizza Dinner in Milan, Italy
One night for dinner we met up with some friends who took us to Leone's pizza restaurant.
It was really a cool hip pizza restaurant.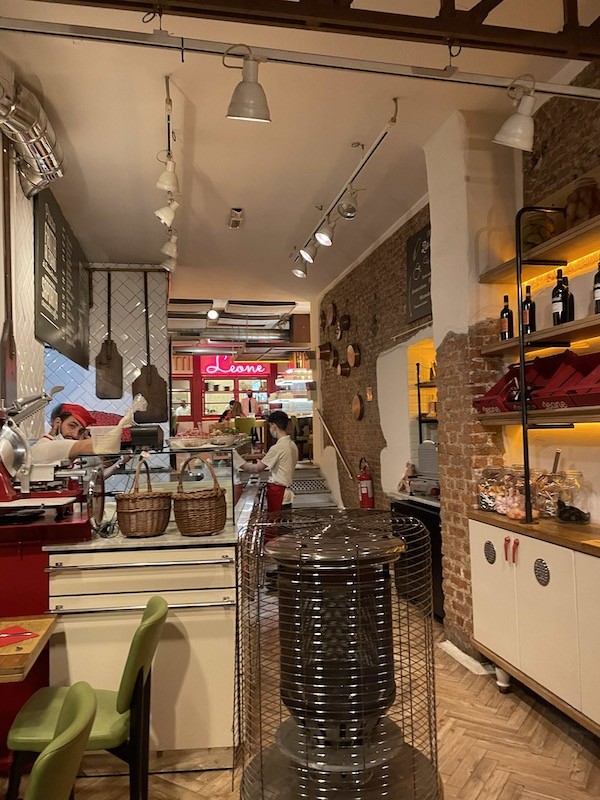 The pizza was outstanding.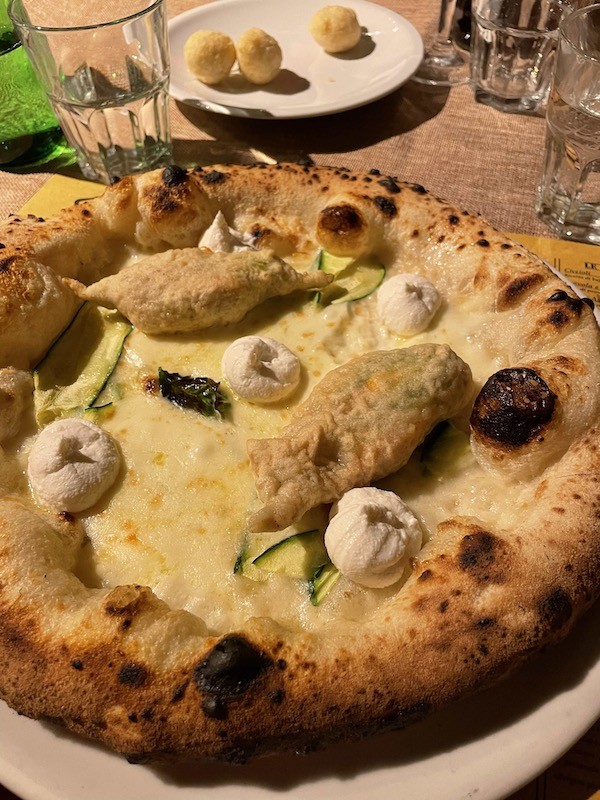 We tried a zucchini flower pizza and a tomato pesto pizza and they were so delicious!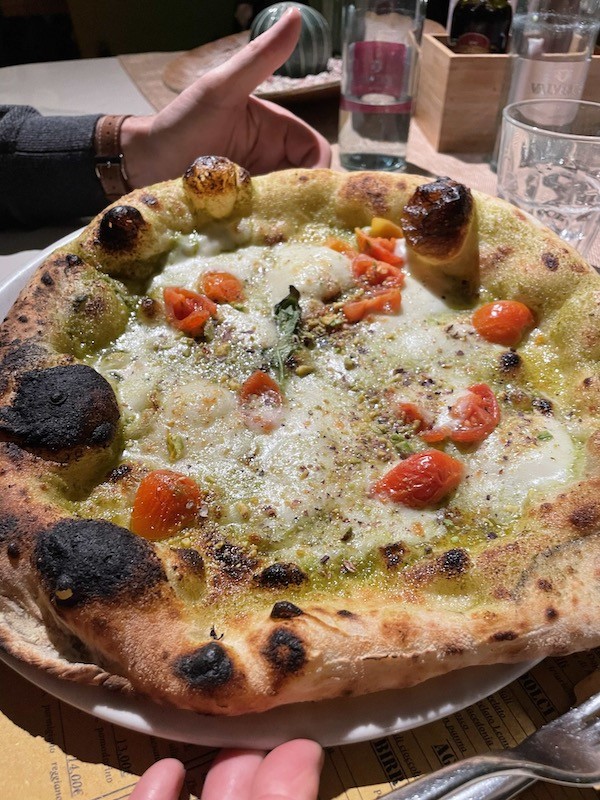 Next Italian town
Coming up next our visit to a little town called Reggio Emilia. We visit a friends new hotel he just finished designing!