Hello and welcome to the next installment of Karins Kottage spring Linky party #265! Always a pleasure to have you here. Please take some time and browse through all the highlights from last week. Make sure to link up any spring themed posts too. I love seeing what creative things you have all been up to.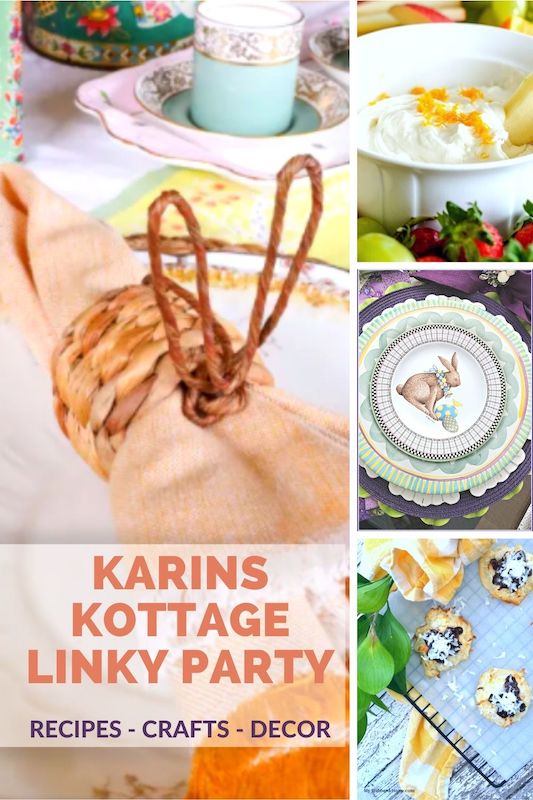 Highlights from last week
There were so many Easter recipes, crafts and spring decor ideas last week. Thank you to everyone who linked up! Let me introduce to the 4 bloggers I am highlighting
Bunny Ear Napkin Rings
This Dear Casa taught us how to make quick DIY Bunny ear napkin rings that are so cute! Using some napkin rings she already had and attaching raffia wire in the shape of bunny ears to create them.
They would look so cute on my bunny ear folded napkins.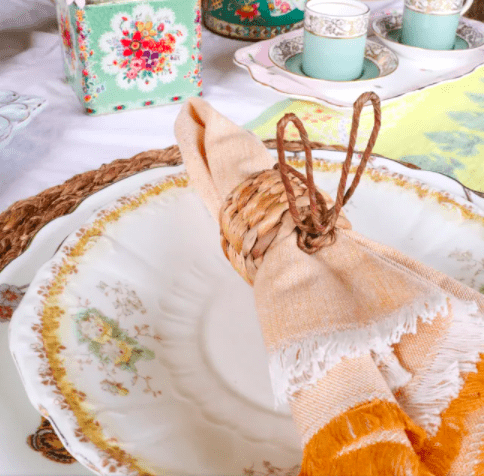 Easter bunny tablescape
My friend Rita over at Panopoly has put together a beautiful Easter tablescape using these adorable plates. Rita is also the one who hosted our Easter/Spring Blog hop.
18 of us all shared our Easter or spring tables. So make sure you pop over for ideas.
Quick easy fruit dip
I saw a lot of recipes for a fruit dip last week. I loved this super easy one from Mommy Hates Cooking. It is basically cream cheese and marshmallow creme.
I haven't made this in years but the look of her pretty pictures made me start craving this!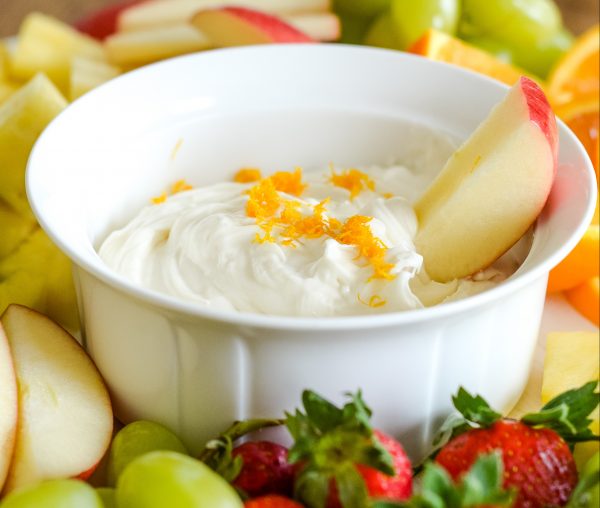 Chocolate dipped macaroons
I have always loved macaroons but I have never made them before. My Hubbard home shares this easy recipe on how to make them. I just might whip some up for Easter.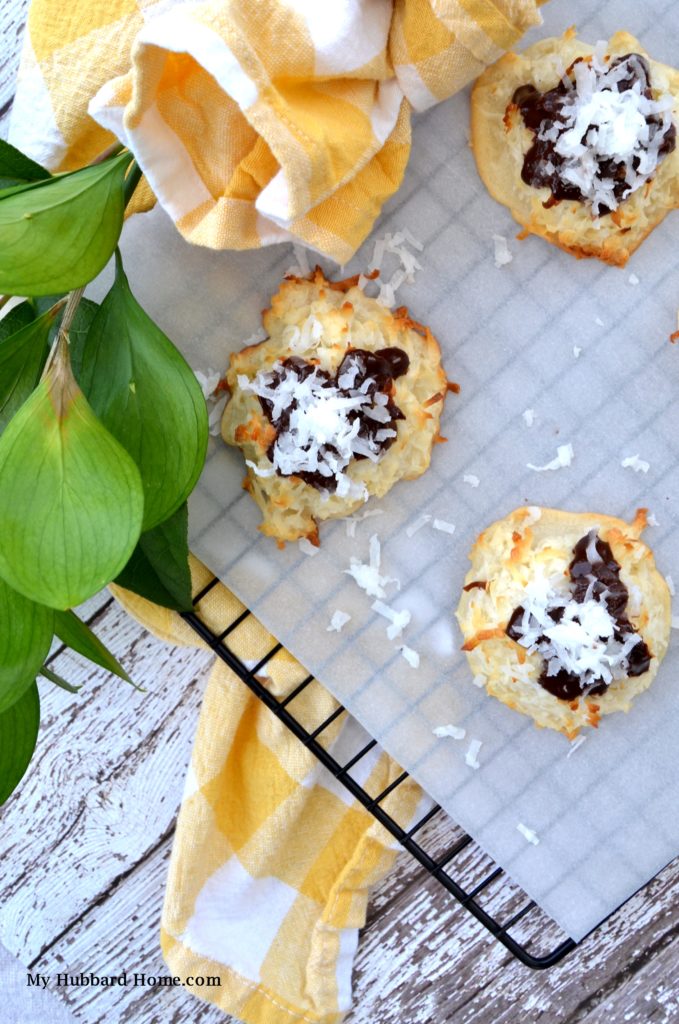 Karins Kottage Happenings
I am still recovering from jet lag. I thought I had gotten over it really fast this time but it hit me hard yesterday for some reason. So I am just taking it slow.
Traveling in Milan
I posted all about our travels through MIlan that you can read about here.
You see where I got stuck in a little kiddie train haha.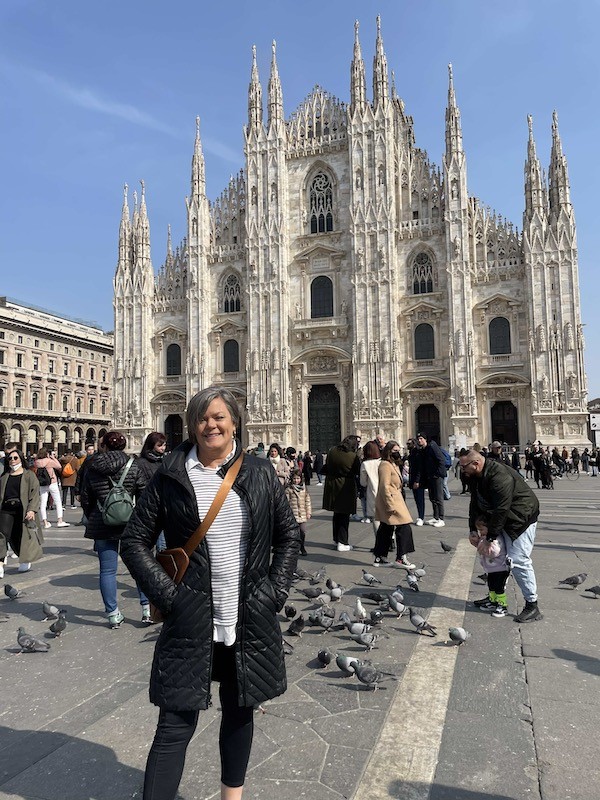 Cheetah Dress
Did you see my post about finding a spring dress that I really love?
This Cheetah print dress is so comfortable and I share 3 ways to style it from dressy to casual.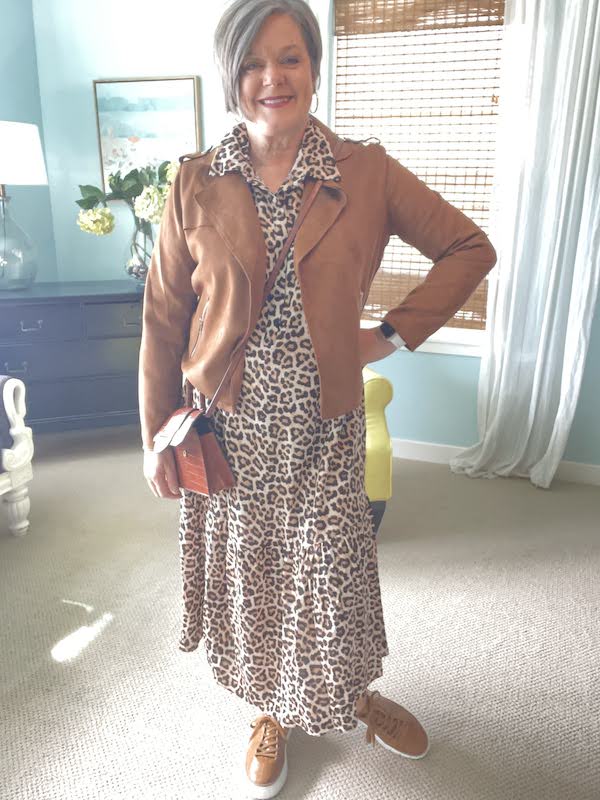 Shop similar items

Linky Party