Hello my friends so happy to have you join linky party #264 this week! I am still traveling in Italy for the next few days. We have had a wonderful quite busy trip. Lots of business meetings, dinners, tours etc.
It will be nice to get back home. I am sooo excited to celebrate Easter with my family.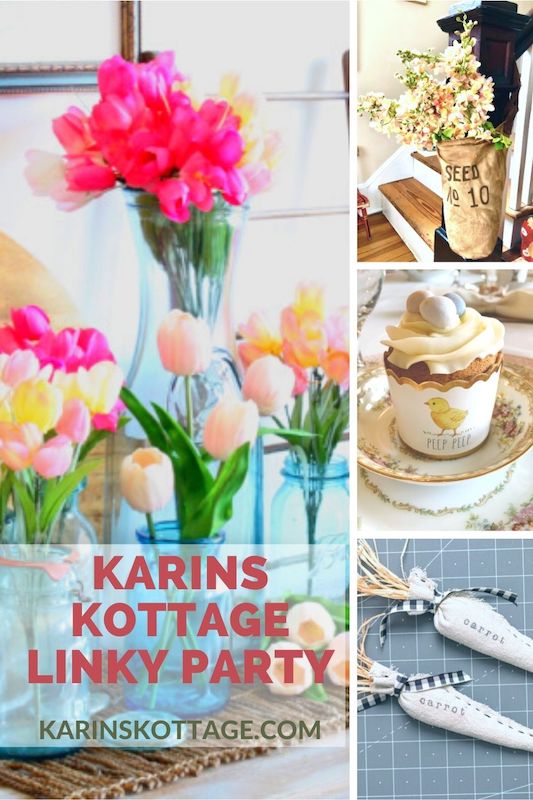 Linky party Highlights
This weeks highlights are delightful as always! A Beautiful tablescape and sideboard decor using what you have, how to make a cute cloth carrot craft, Yummy and super cute mini egg cupcake recipe and a pretty spring burlap bag filled with flowers.
Blue mason jars filled with flowers
I love this simplistic idea of filling blue mason jars with tulips. I believe these tulips are faux tulips which makes it even easier.
Shop at blu shares a beautiful easy tablescape to go along with this pretty sideboard.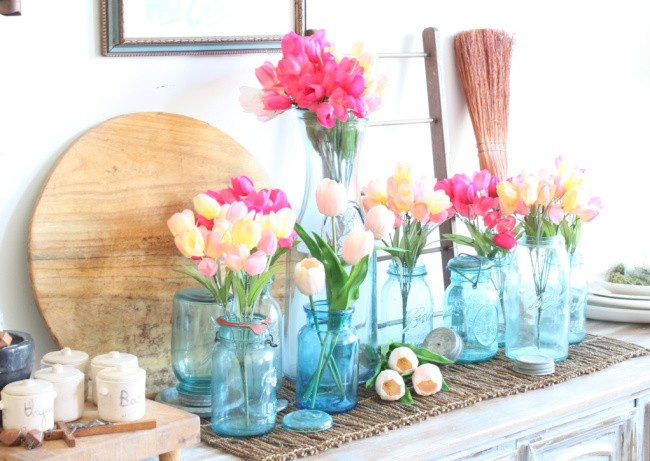 Cloth carrot tutorial
Kippi at home made these adorable cloth carrots. Kippi filled them with rice and ink stamped the word carrot on them. Love her idea of using embroidery floss to hand sew them up.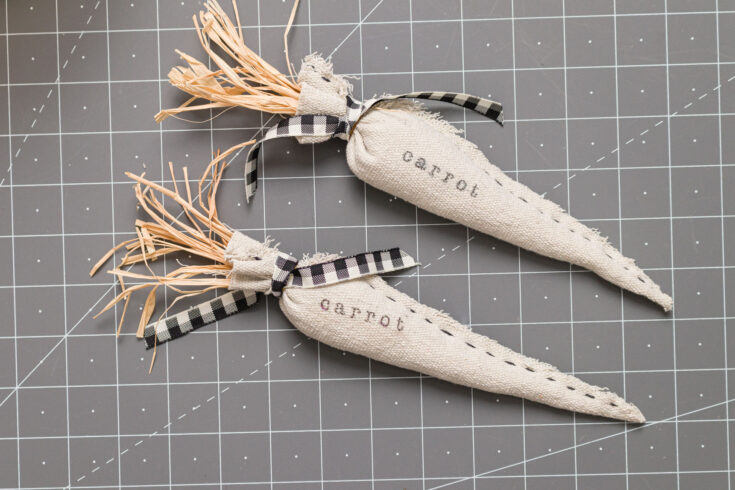 How about these adorable mini egg cupcakes! The house on Silverado shares her secret of adding Oreos to the cake mix to make them extra special. There is a link to these Rae Dunn paper cupcake holders on her blog. I think i need these!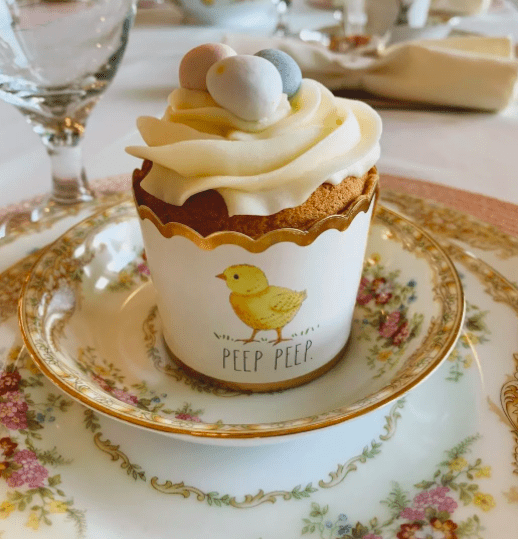 A pretty Spring decor idea
I am dying over this idea of using this fabric seed bag to hold faux flowers. A day of small things does not share how she did this but I absolutely love it! She does share an Emily Dickinson poem along with other beautiful spring decor ideas.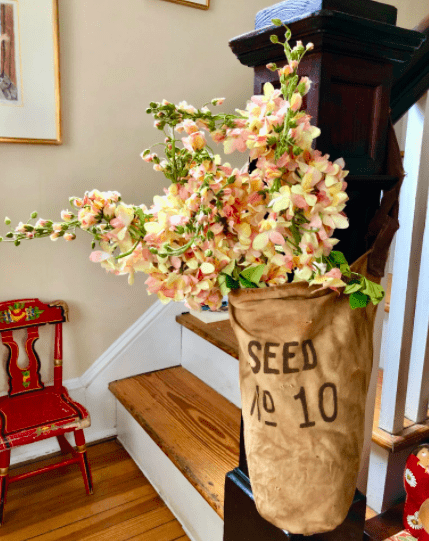 Karins Kottage Happenings
I just posted my Easter table for children and it turned out so cute! I am also participating in an Easter/Spring tablescape blog hop so make sure you "hop" on over to see all the other bloggers and what they have come up with.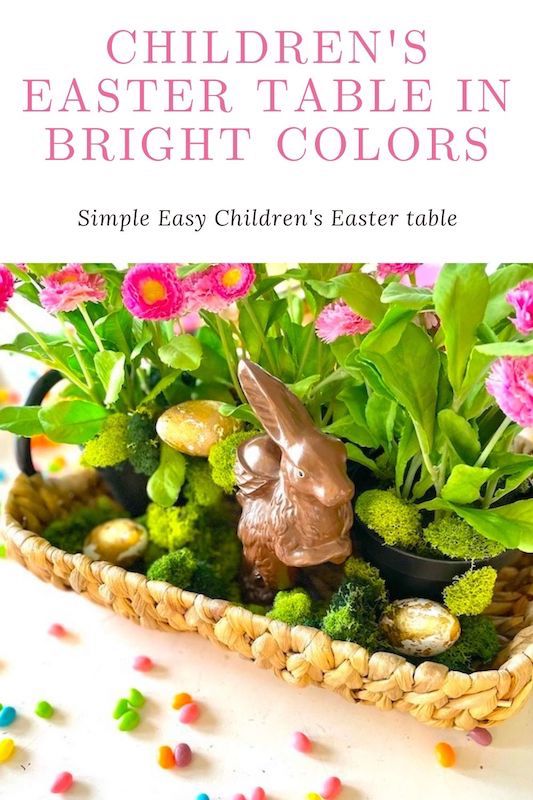 Traveling in Italy
I cannot wait to write all about our trip to Italy. We have been so busy traveling, hosting, touring etc.. that I haven't had time to write. I will share a few photos here and soon…maybe on my long flight home I can write up a few posts to share all the fun places we have been to.
What is a Traboccho?
Here is a traboccho in Vasto. This is an old fishing machine that fisherman used to catch fish in on the coast of Abruzzo. This is only 30 minutes away from our Italian Palazzo.
Some of the traboccho's have been turned into restaurants and whatever they catch that day, they serve.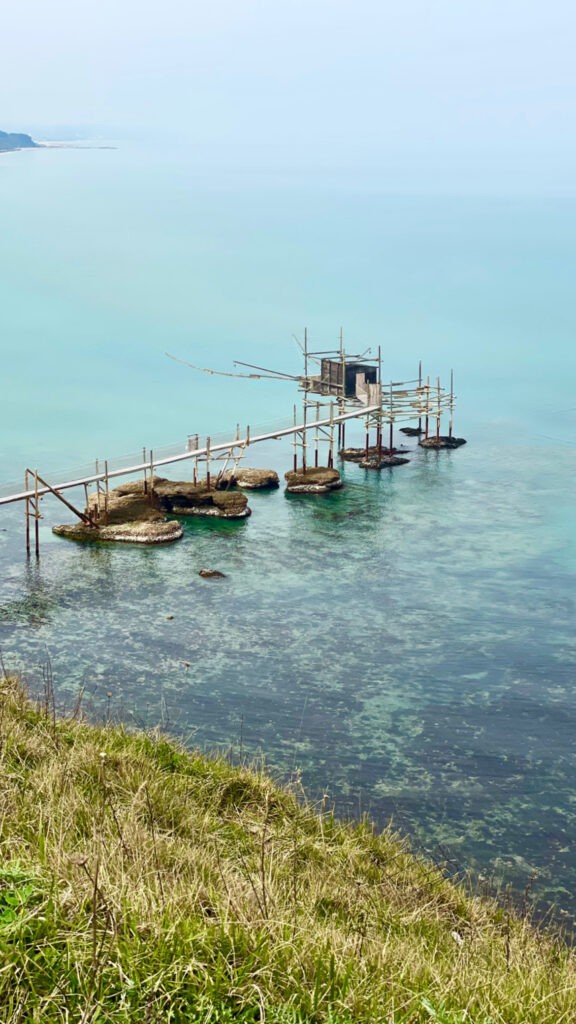 Learning to make pasta in Italy
We enjoyed a pasta making class with some journalists from Italia, Architectural Digest, Insider Hook and Travel and Leisure magazines here to learn about our Palazzo.
We learned to make 5 different pastas including one with fresh herbs in it. You can read about another time we had a pasta making class here.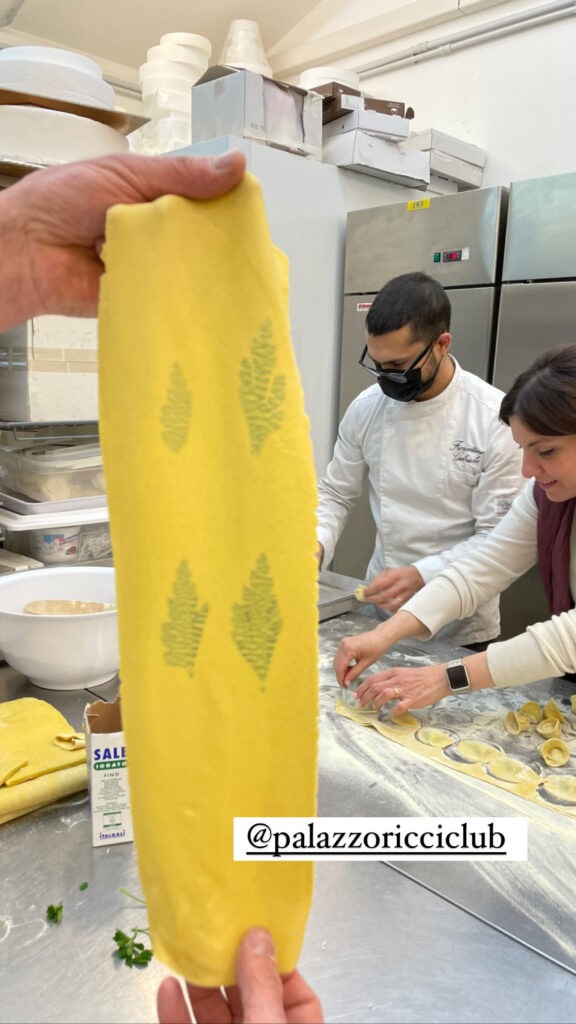 Bike ride by the Adriatic sea
Bike riding on paths by the Adriatic sea is amazing. We wind around through rolling green hills and through paths with overhanging trees to get to an amazing overlook area.
I love using E-Bikes to help me get up hills. Here is another post about bike riding in Italy.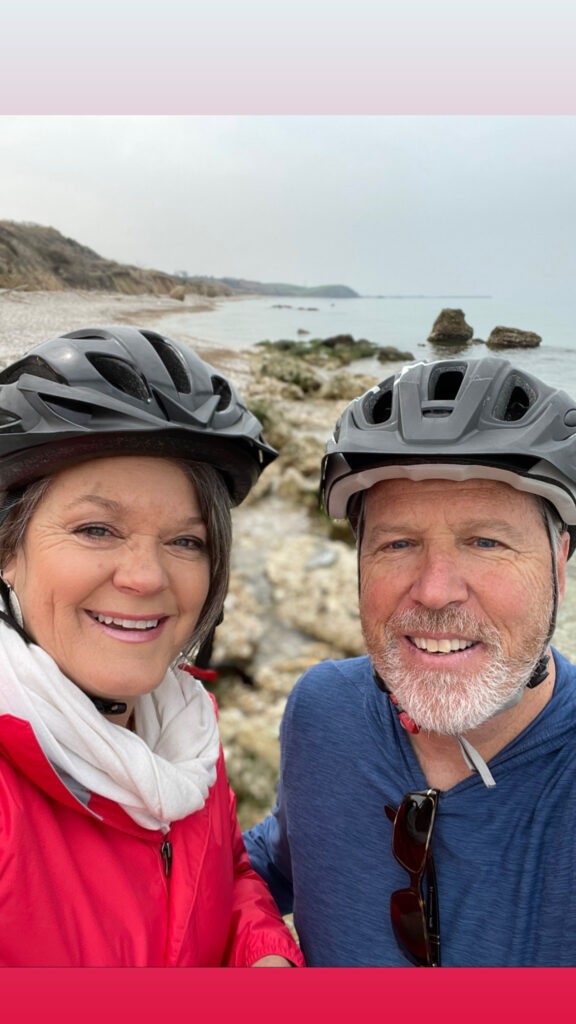 Beautiful old churches
Seeing beautiful old churches always amazes me with their decor.
These chandeliers are so pretty! I love seeing the colored crystals mixed with the clear crystals.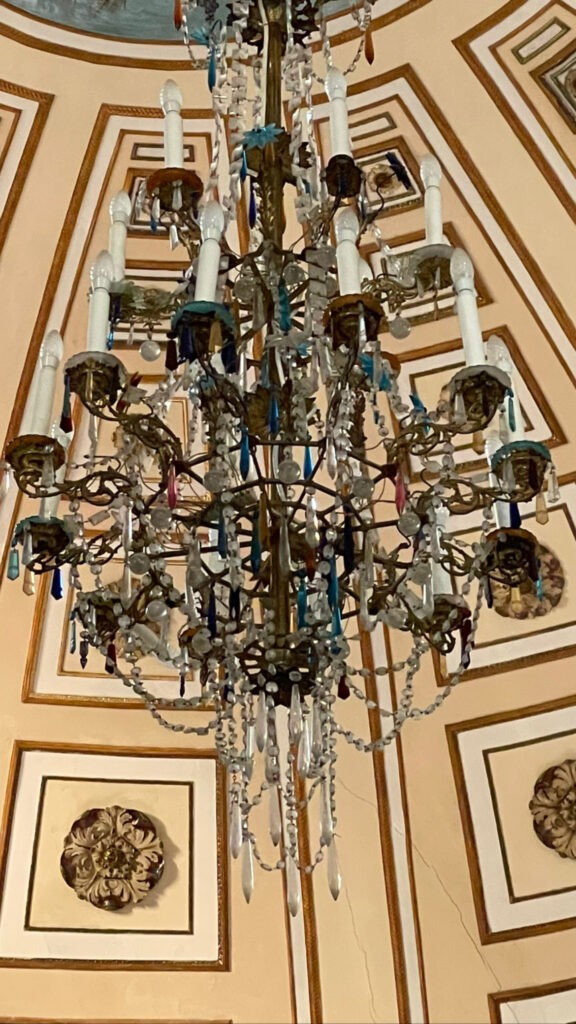 More Italy posts to follow 🙂
Linky Party
SHOP