I am so excited to share the construction progress, treasure hunting and new dates for our 2021 Experience Tours in Italy at Palazzo Ricci!
If you are new here, let me bring you up to speed.
We bought an Italian Palace two years ago and have started renovations on this 230 year old beauty!
You can read more about it here.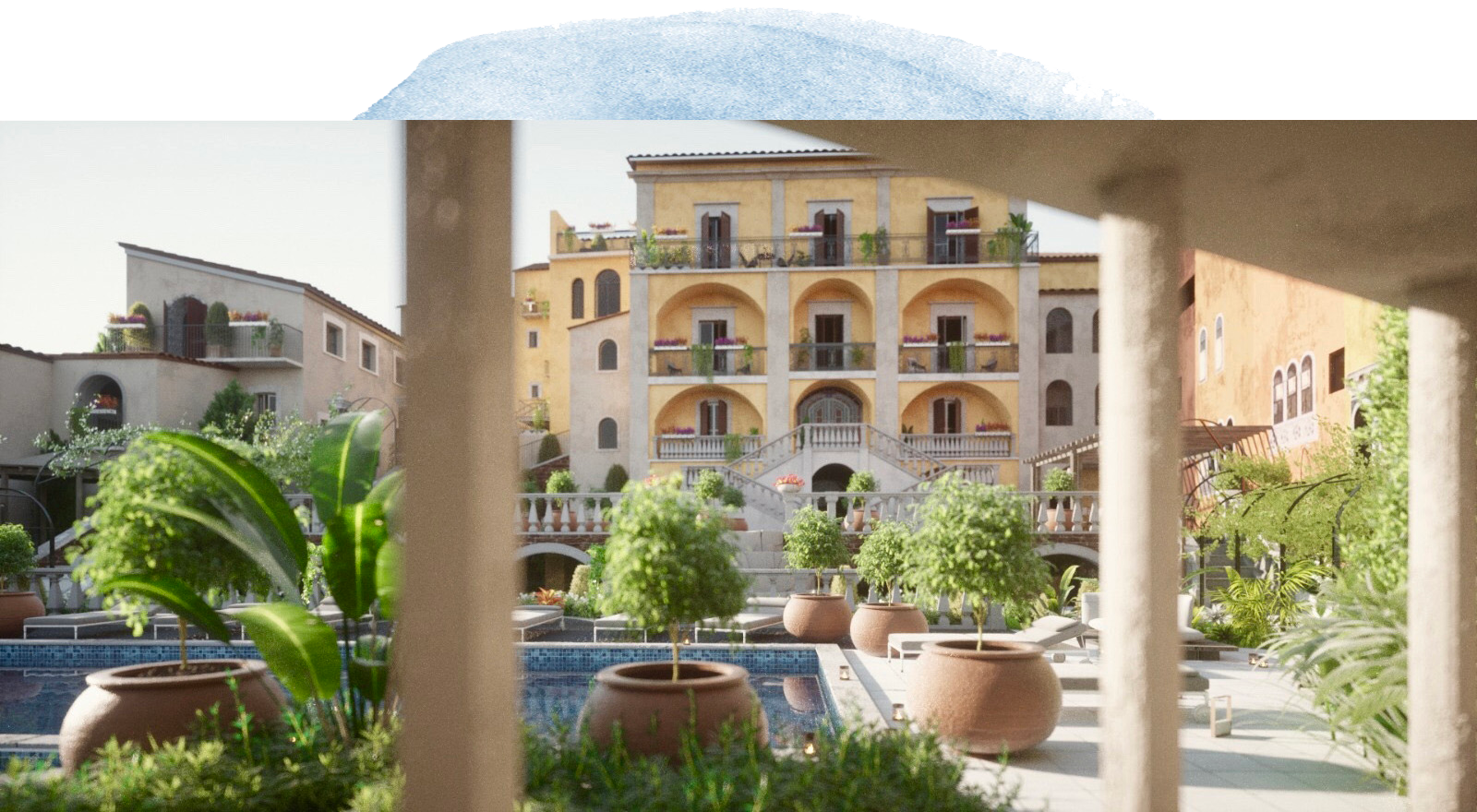 Palazzo Treasures
It seems each week Palazzo Ricci's restoration efforts provide an on-going and fascinating treasure hunt. Elegant antique pieces from this noble palace are being discovered, including this remarkable, estimated 18th Century "Mascherone" gargoyle.
This type of gargoyle was once used to embellish fountains and balcony dripstones, each one having a specific symbolic meaning.
We have a total crush on this boy!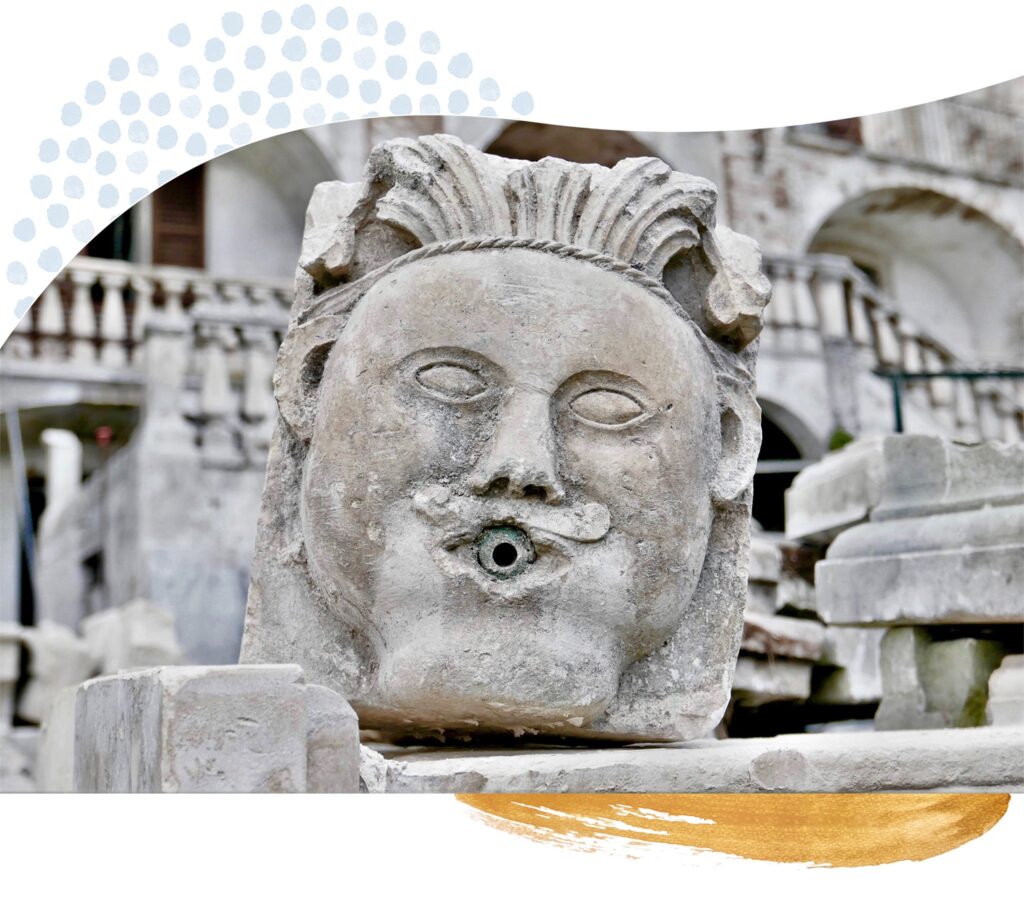 This beautiful grand piano circa 1810 was left behind at the Palazzo Ricci in one area that was patirally restored.
Along with Palazzo Ricci's two year restoration this antique piano will undergo a year long complete restoration as well.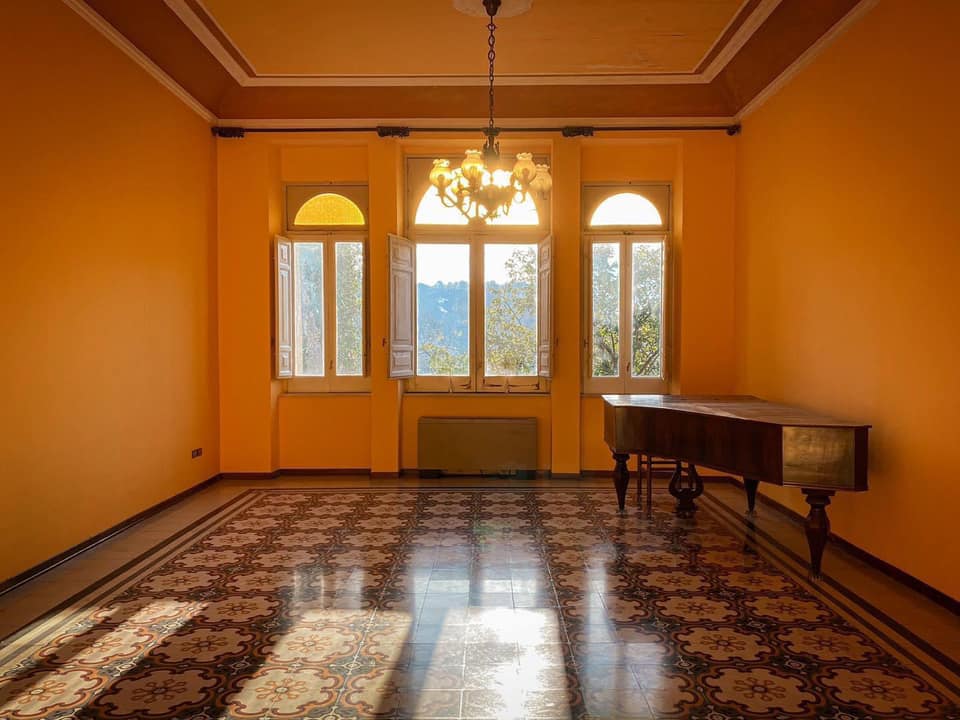 Another great find is this altar cloth. Look at the detail! It belonged to the private chapel that was found behind a wall within the palace.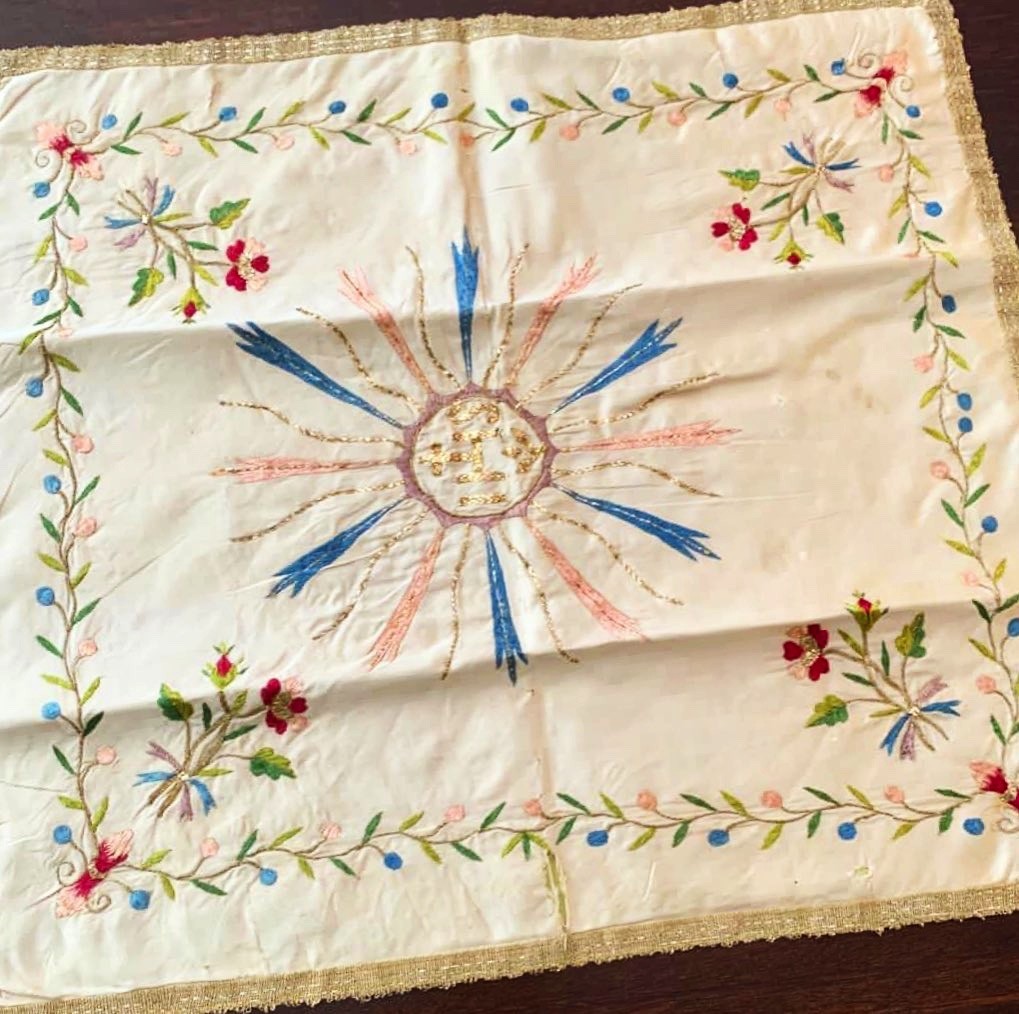 This is the chapel that was found behind a wall in the palace. It is so gorgeous!
Look at all the hand painted work. We will be restoring this room and using it as a sanctuary and relaxation room.
You can follow daily postings on our instagram account here or on our Facebook page here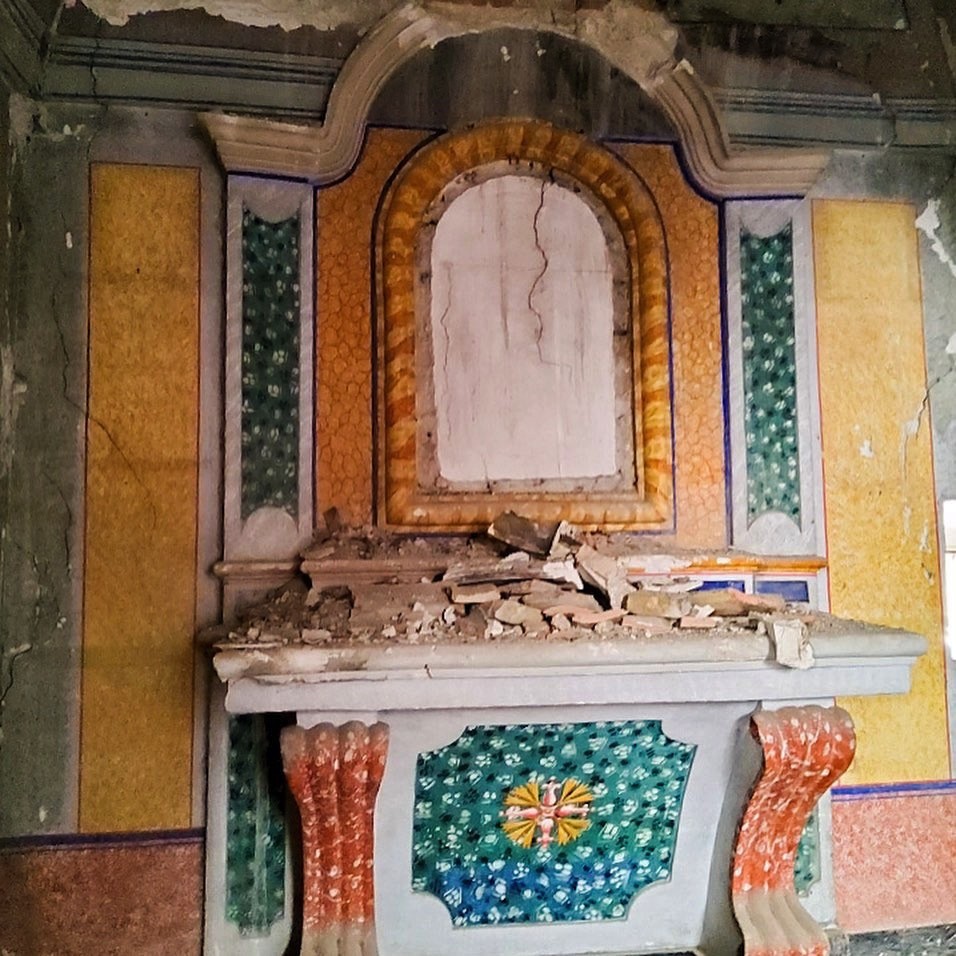 Construction Progress on Palazzo Ricci
Mammarella, our Italian renovation company and master builders, are continuing to do an amazing job.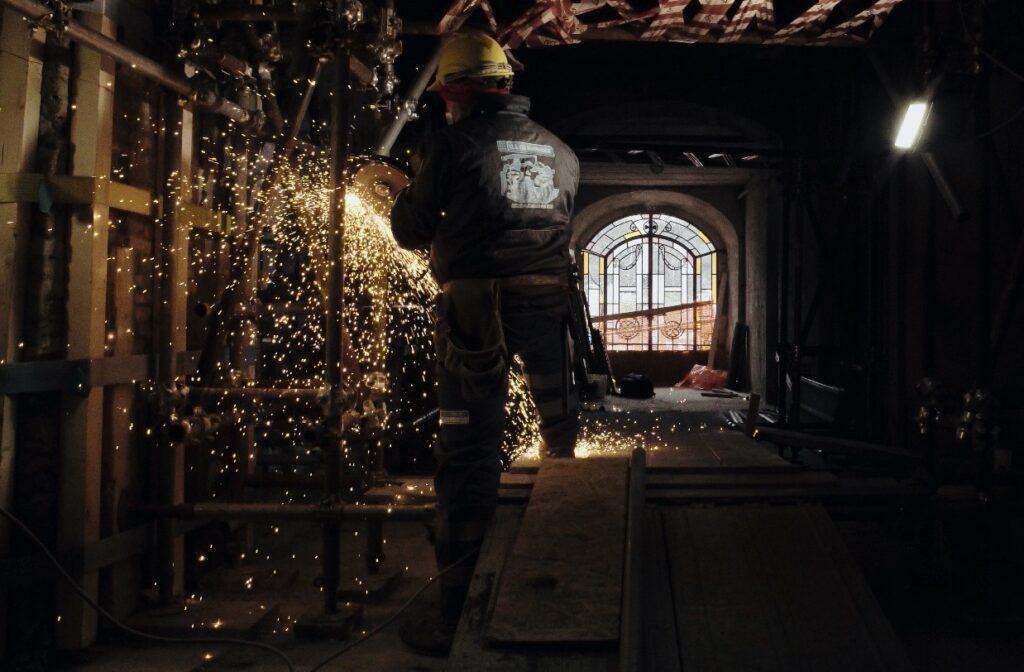 Nearly all the vital 'propping' has been completed.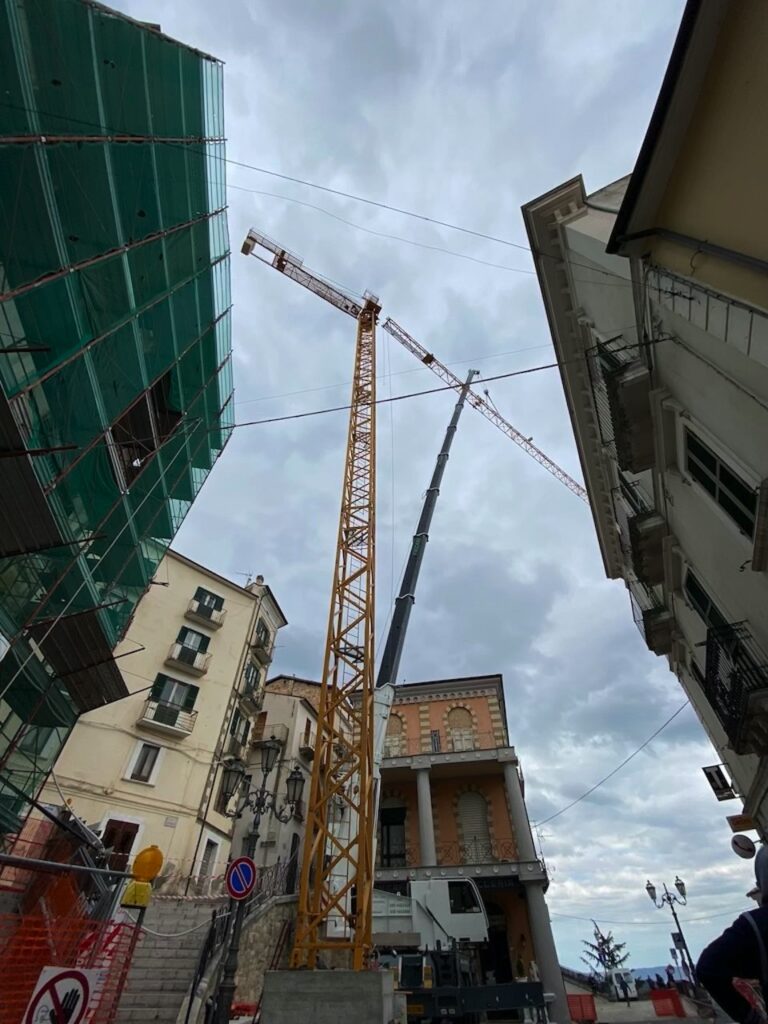 The massive crane has been put in place and the garden side scaffolding will be erected in the next few days. Once complete the main building works can really gather pace. It is just so exciting!
All the original doors and door-frames are being numbered and catalogued prior to removal and stored.
The doors will be restored by local craftsmen before being re-hung.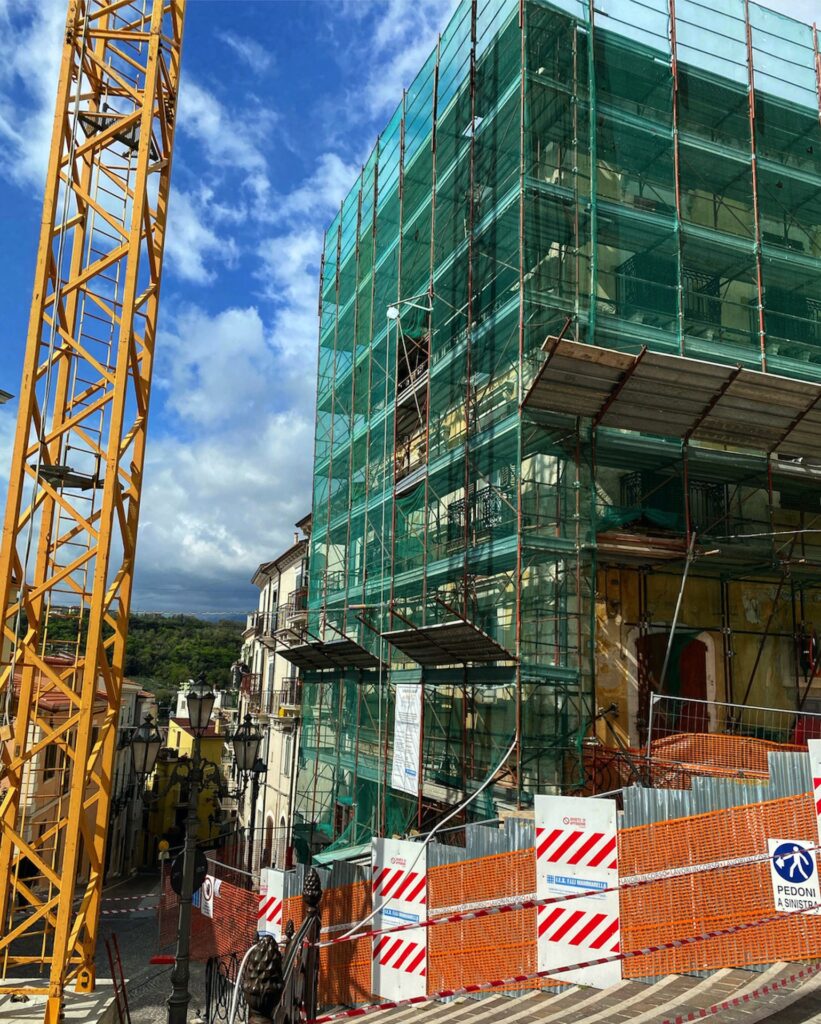 The gorgeous 'Art Nouveau' stained glass windows and doors from the atrium are being carefully removed and painstakingly restored.
As well as the enormous stained glass central skylight (pictured). This is so incredibly amazing to me to see this!
I can't wait to see this again in person in May!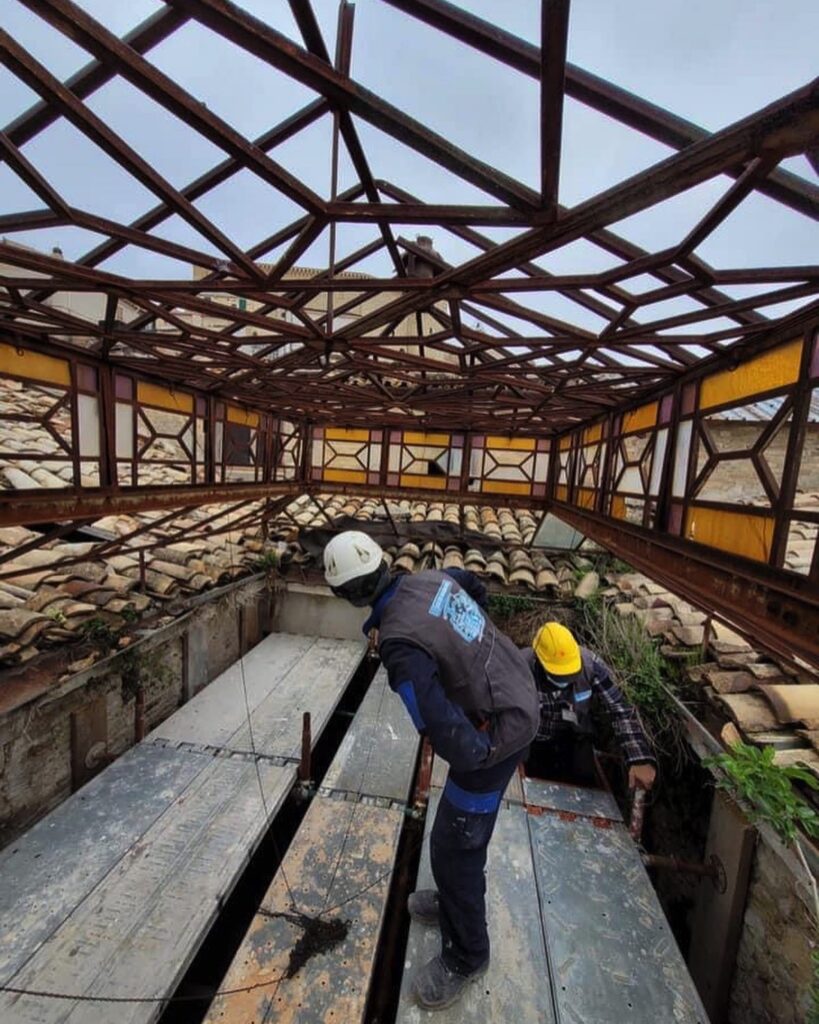 New Renderings for Palazzo Ricci
In the meantime, we are working hard on creating new renderings for all the indoor and outdoor spaces, and here are some of the newest ones created.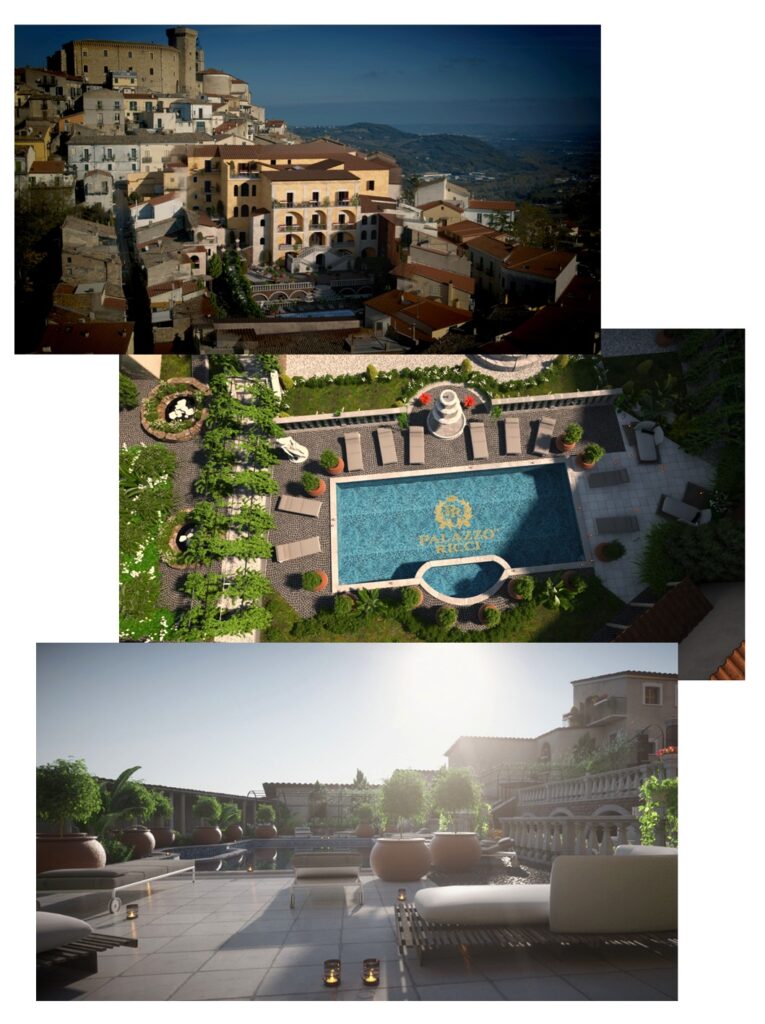 Below you can see what the main palace corridor looks like now and what it will look like after renovation is complete.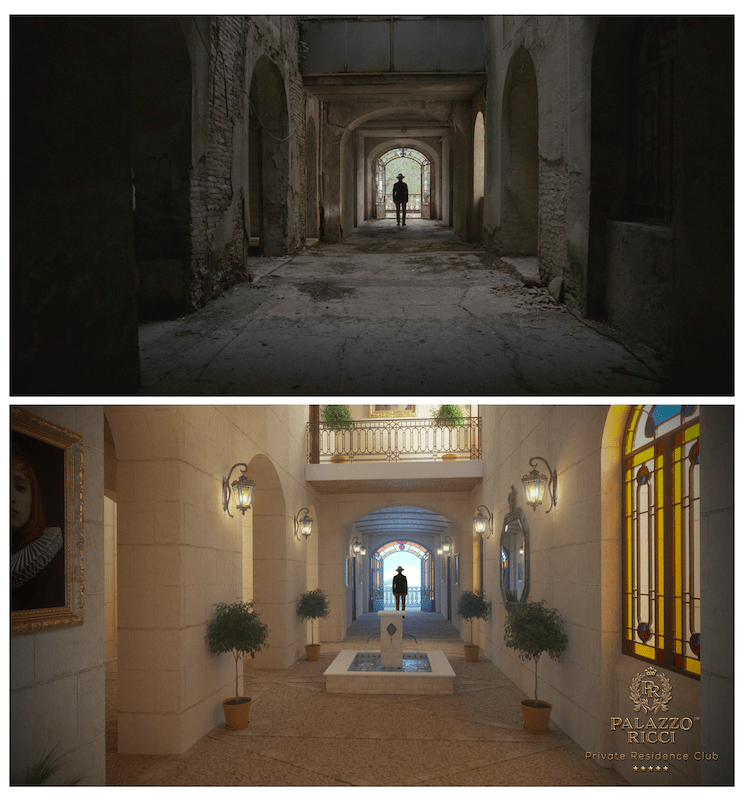 This is the Eastern Palace Lobby Entrance on the left and the rendering on the right is what it will look like when completed.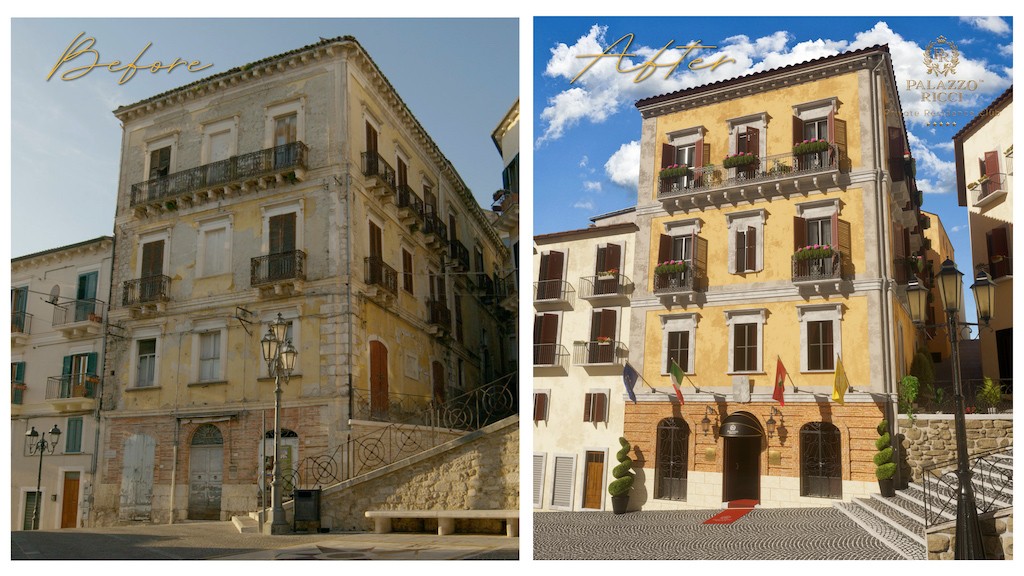 2021 Experience Tours!
With Covid situations improving and the reopening of international borders, we have set up a new calendar for Experience Tours this summer and fall!
From May and until October, we will have various trips to choose from.
We can comfortably accommodate 12-14 people or 6-7 couples.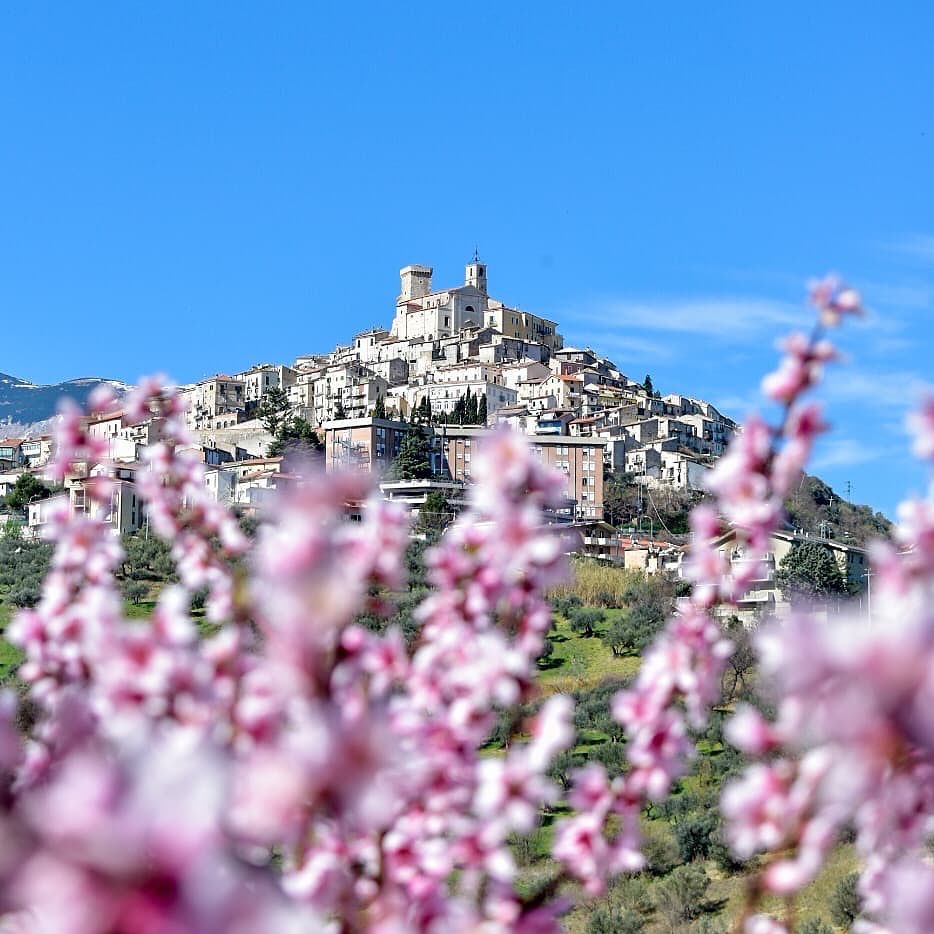 – May 5th-9th 2021 (few spots remain)
– May 19th-23rd 2021 (few spots remain)
– June 30th-July 4th 2021 (space available)
– July 21st-25th 2021 (space available)
– September 1st-5th 2021 (space available)
– September 15th-19th 2021 (space available)
– October 6th-10th 2021 (space available) Hosted by Ron Wade
For details, visit https://palazzoricci.club/experience-tour/