Biking touring dining in vasto beach town in Italy was one of the highlights of our trip!
Everyone in our group was dying to get to the beach! Day 4 was a bike ride along the Adriatic coast, Punta Carda in a nature reserve. This is one of my top 3 Italian beaches to visit!
We all rented E-bikes and began our tour.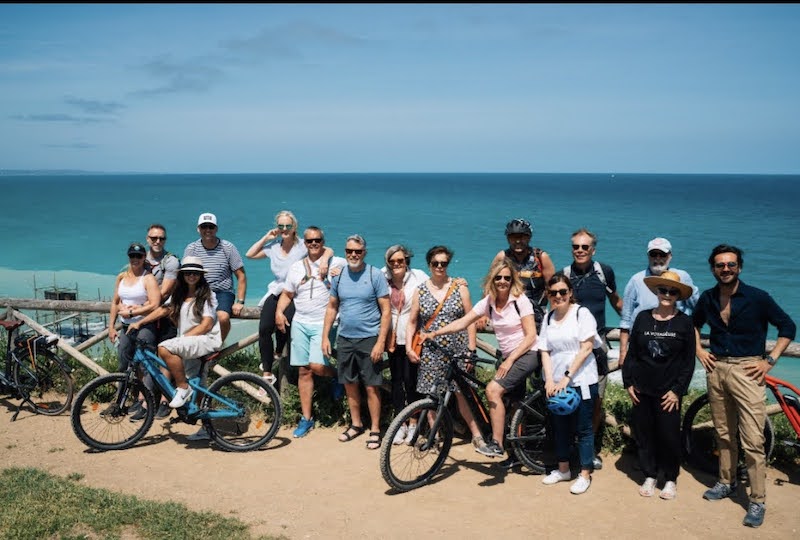 Beautiful views all along the path.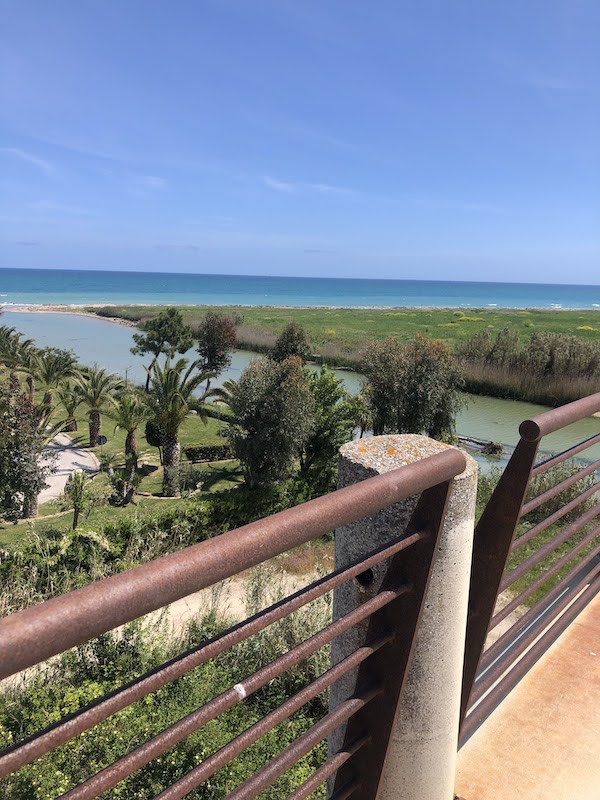 Trabocco's all along the coast
The weather was perfect and the scenery was unforgettable. The wooden structure below is known as a trabocco.
Trabocchi are wooden structures suspended above the sea. Very similar in appearance to stilt houses.
They are connected to the land by narrow boardwalks. They have long arms, known as antennae, which support a large net that extends into the sea.
Trabocco's were invented by local farmers. They wanted to fish but didn't know how to sail. Some of the Trabocco's have been turned into restaurants. They serve all kinds of sea food fresh from the sea.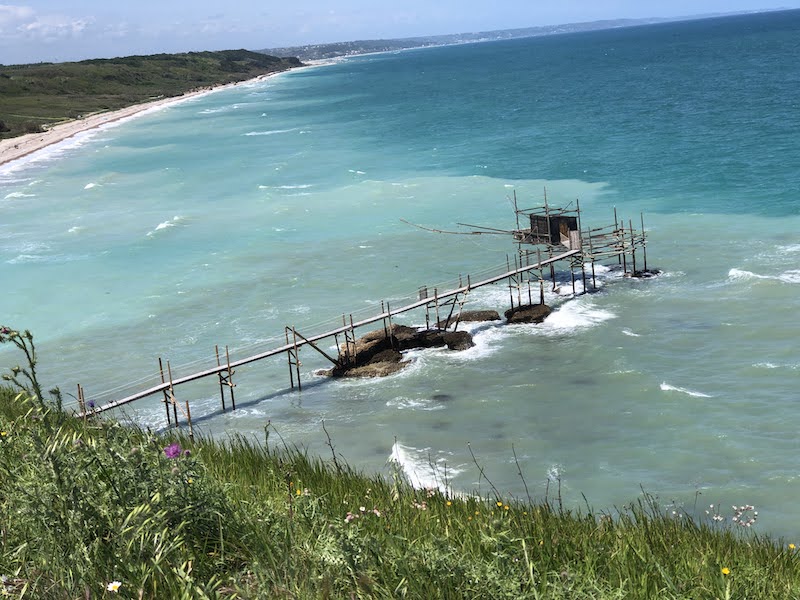 E-bikes for the bike ride along the nature reserve
E-Bikes are just the best things going! If you have never tried one you need to rent one!
You can go for miles with the help of the electric motor.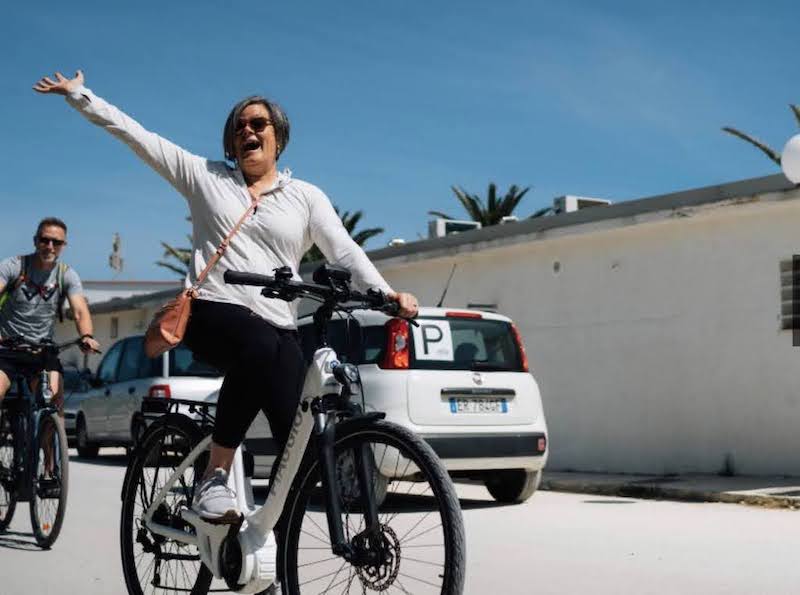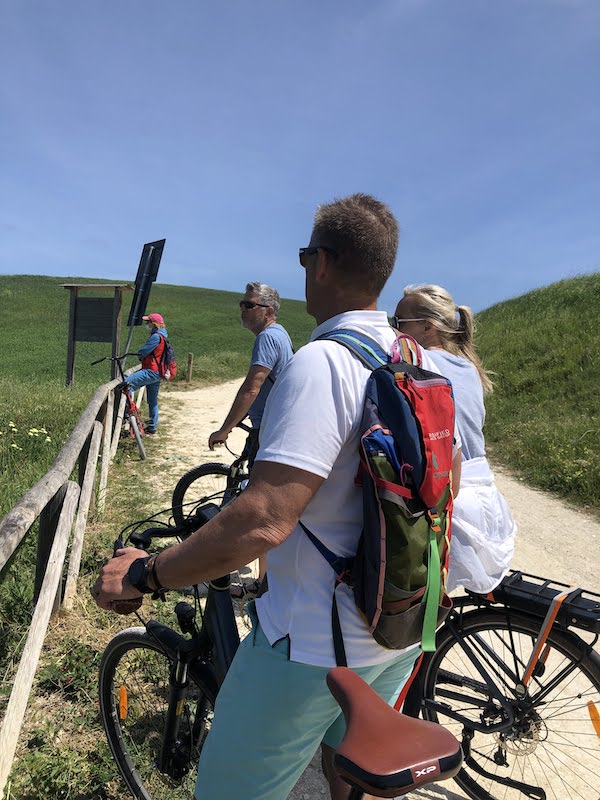 We stopped at one point to walk down to the Adriatic sea.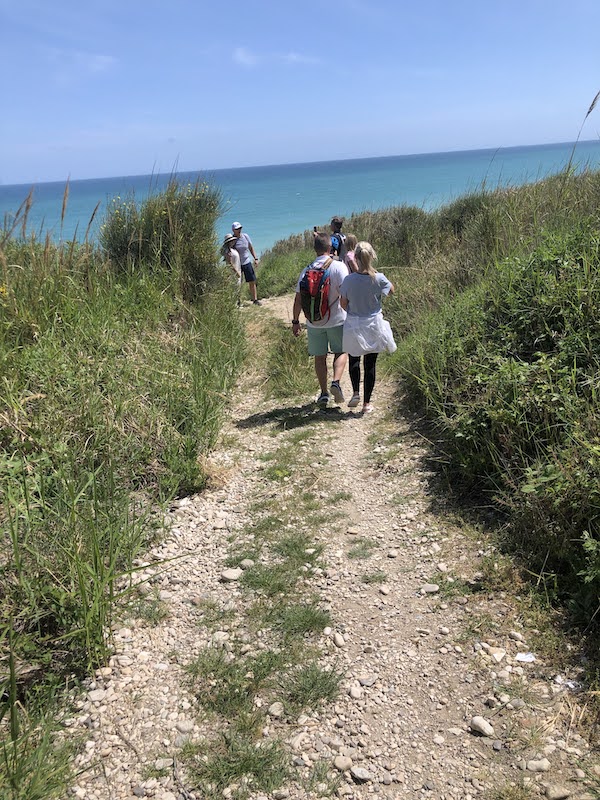 Mike and I stepped into the water and it was quite cold and rocky. I almost fell into the sea haha.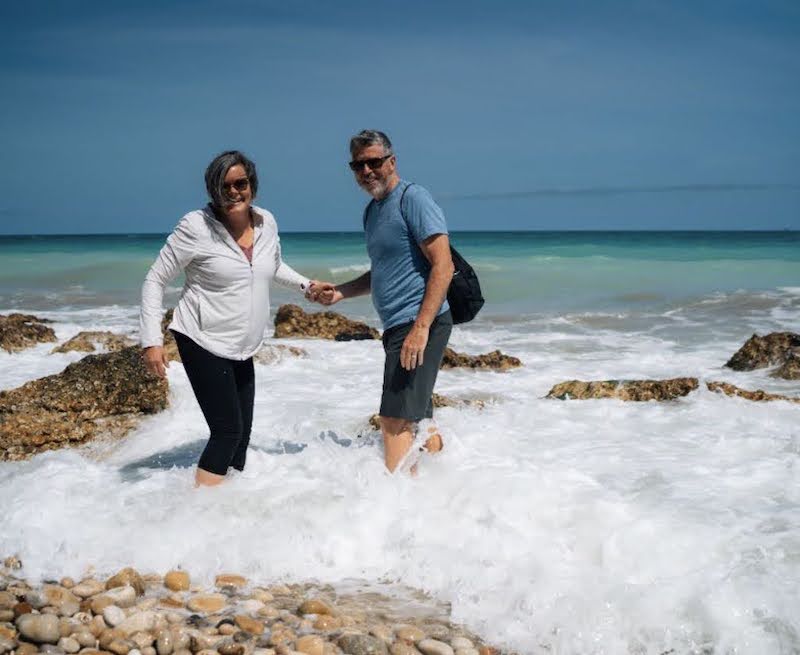 We saw this cool little hut made from branches and driftwood.
Miles of sandy beaches as well as lots of rocks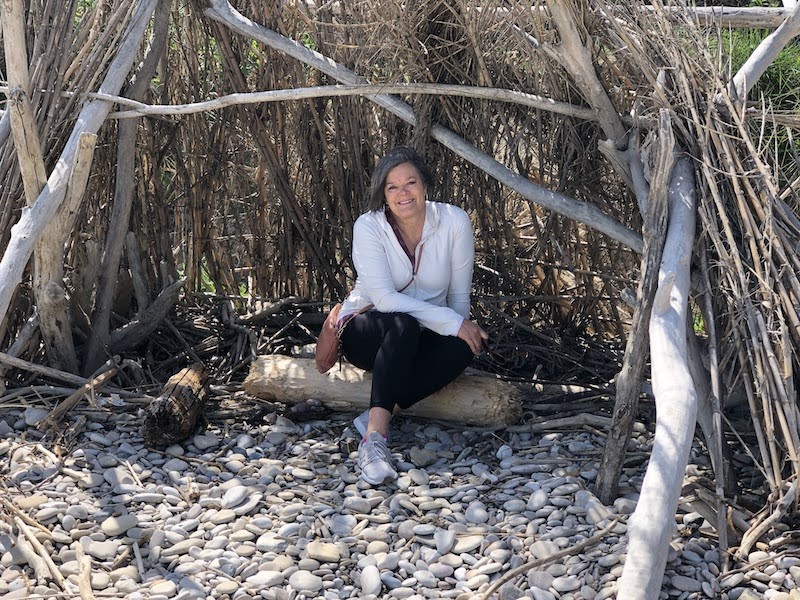 On our way back from our bike ride we saw this big group of horseback riders.
I am thinking that could be on our agenda for next time!
Only I might need a mask as I am allergic to horses 🙁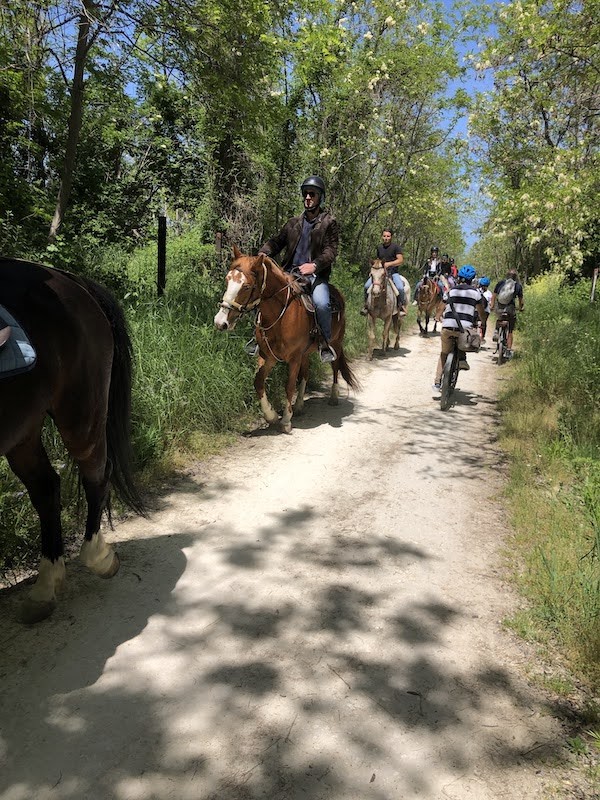 Touring Vasto and having lunch
The town of Vasto is quite charming with a number of buildings and churches dating from the 12th-18th centuries, including: Vasto Cathedral, Church of Santa Maria Maggiore, with a very tall bell tower.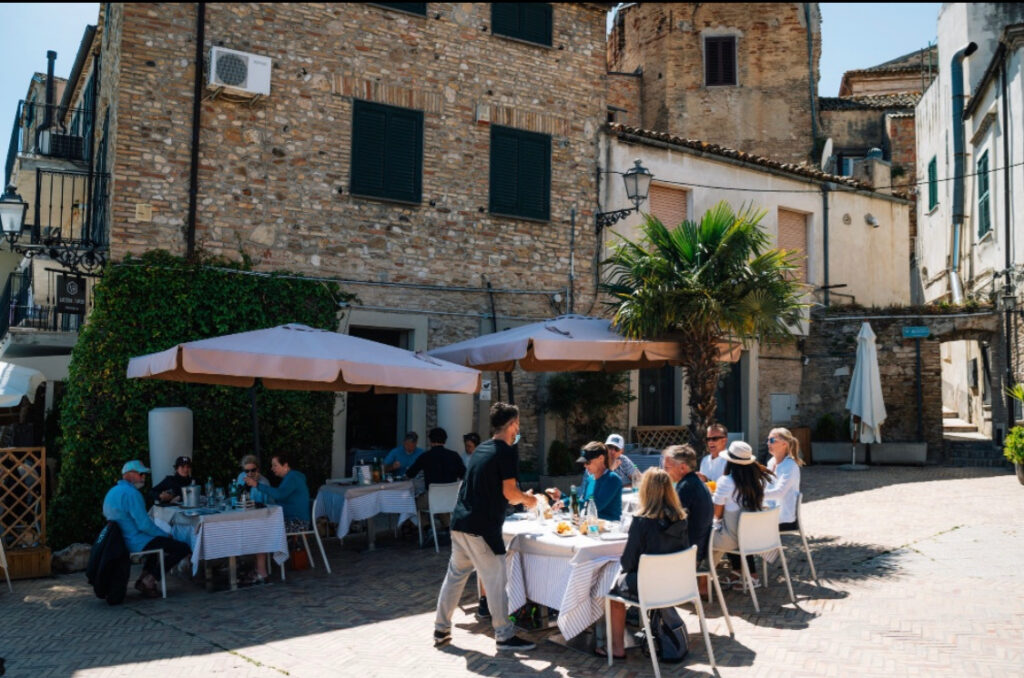 We had lunch at this cute restaurant that overlooks the Adriatic Sea.
A brick walking path wraps all around this area with views at every turn.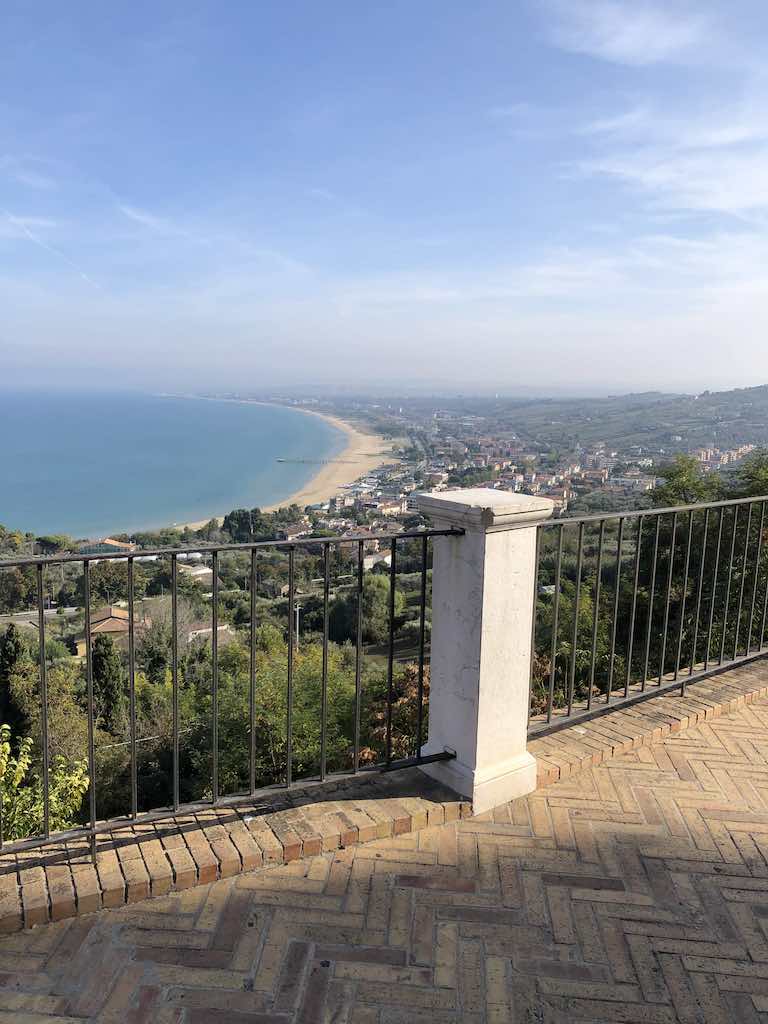 I took a selfie when we stayed here last fall. This is the hotel we stayed in to show the cute town square.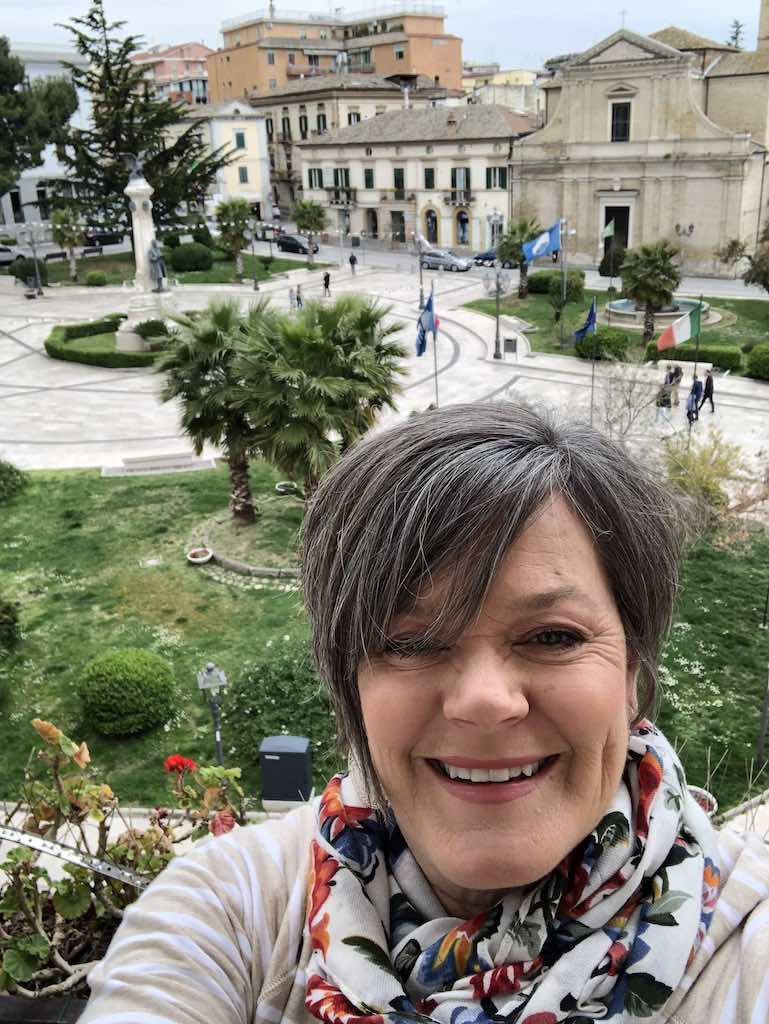 There is plenty of restaurants and shopping in this Vasto beach town as well.
Below you can see the clock tower.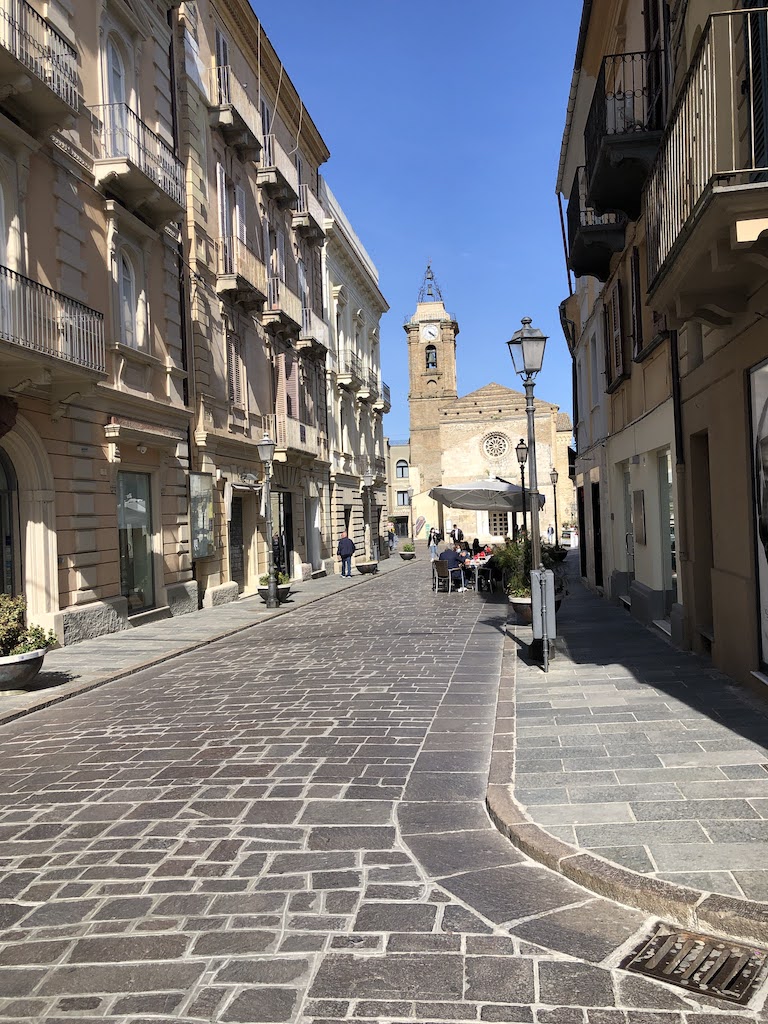 Afer lunch we had to have some gelato 🙂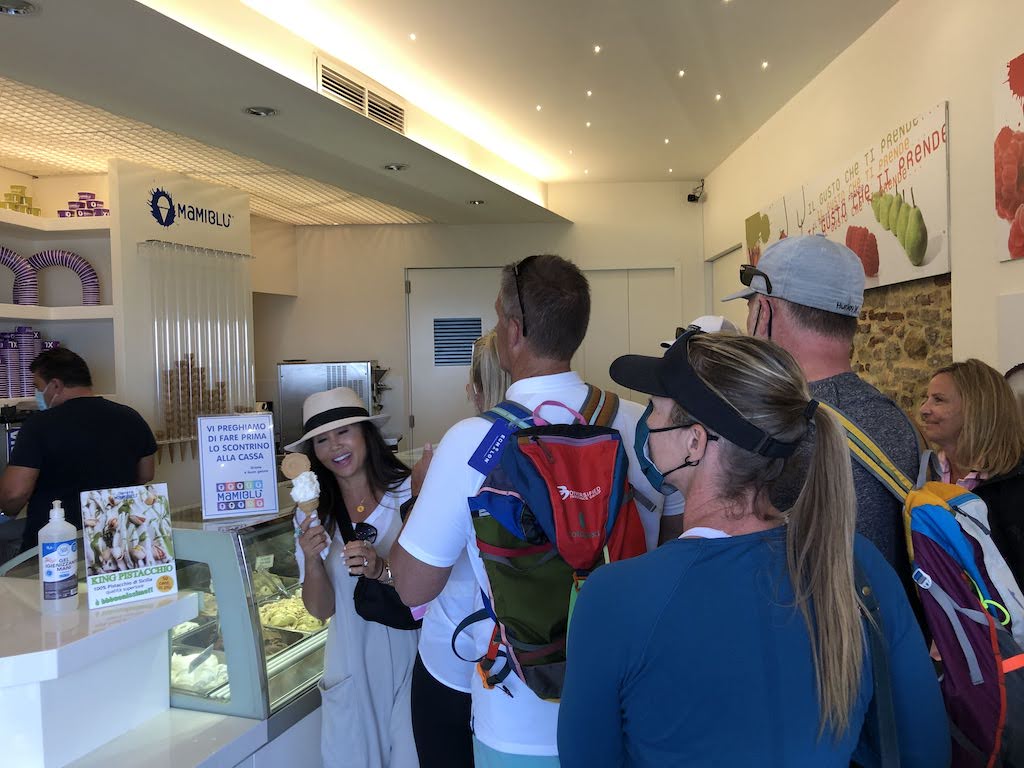 Dinner in Casoli eating Abruzzese lamb skewers
To end the night we headed back to Casoli and enjoyed a traditional Aburzzese dinner of lamb skewers.
It was the best lamb ever! We were able to eat out on the patio and it was lovely.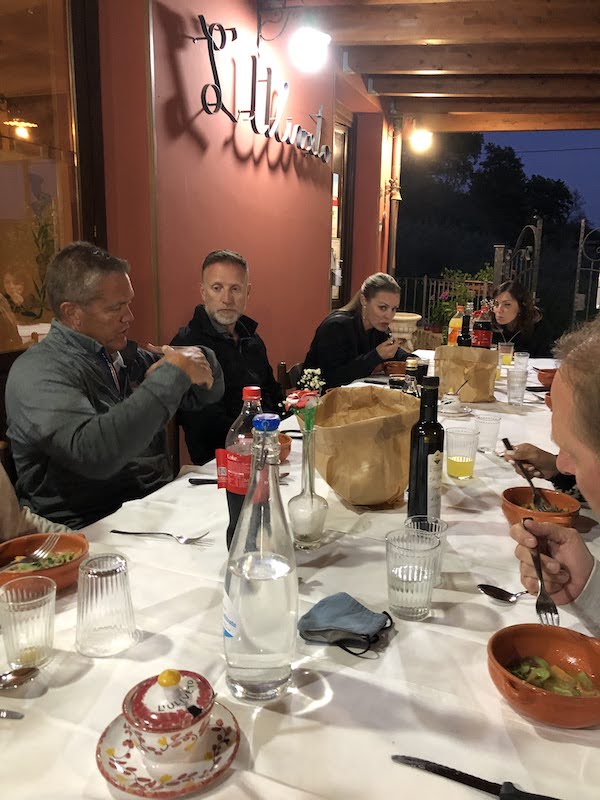 The lamb was grazing on grass earlier in the day and cooked fresh for us.
How can it get any better?
This restaurant is called an Agriturismo Travaglini. Agriturismo means agriculture tourism and Travaglini is the farmers surname.
Agriturismo Travaglini is a farm that receives guests.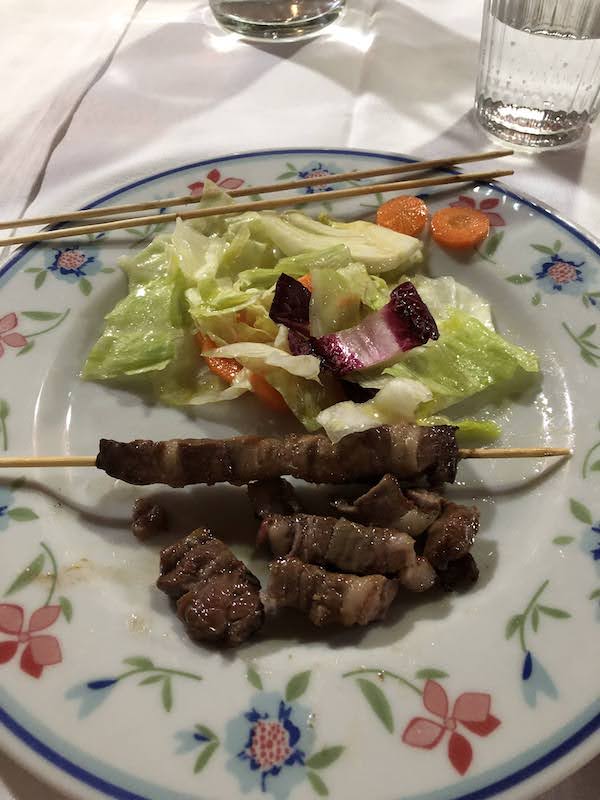 This is the traditional way of cooking lamb skewers in Abruzzo.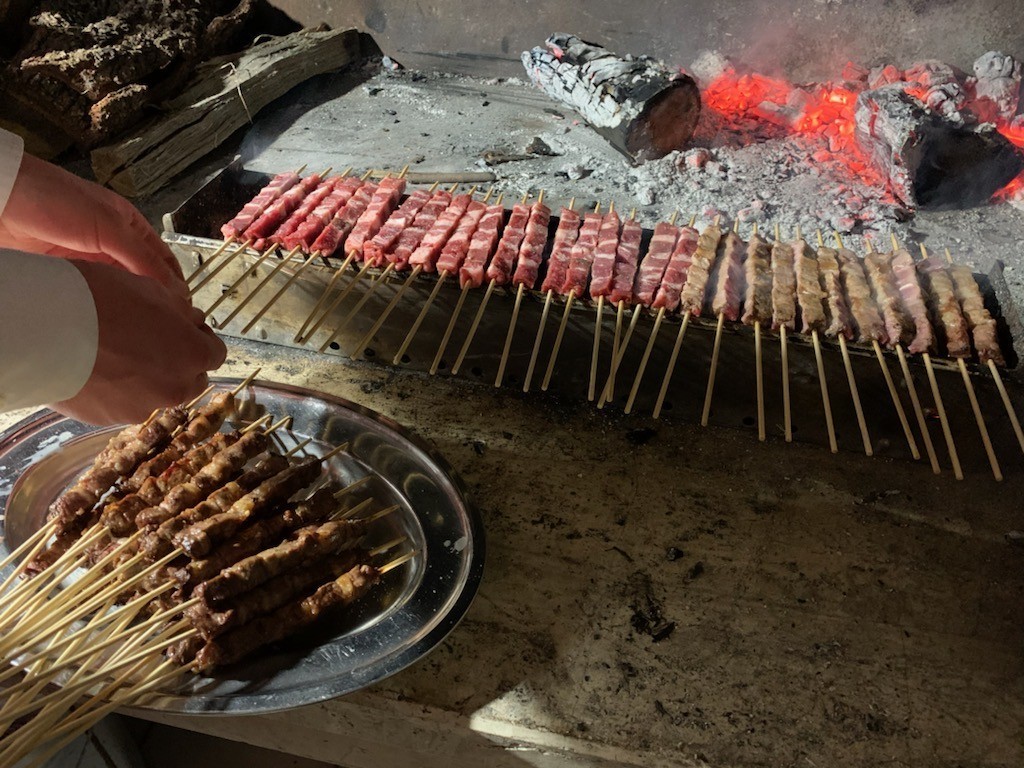 Can you tell how much my hubby loved these lamb skewers?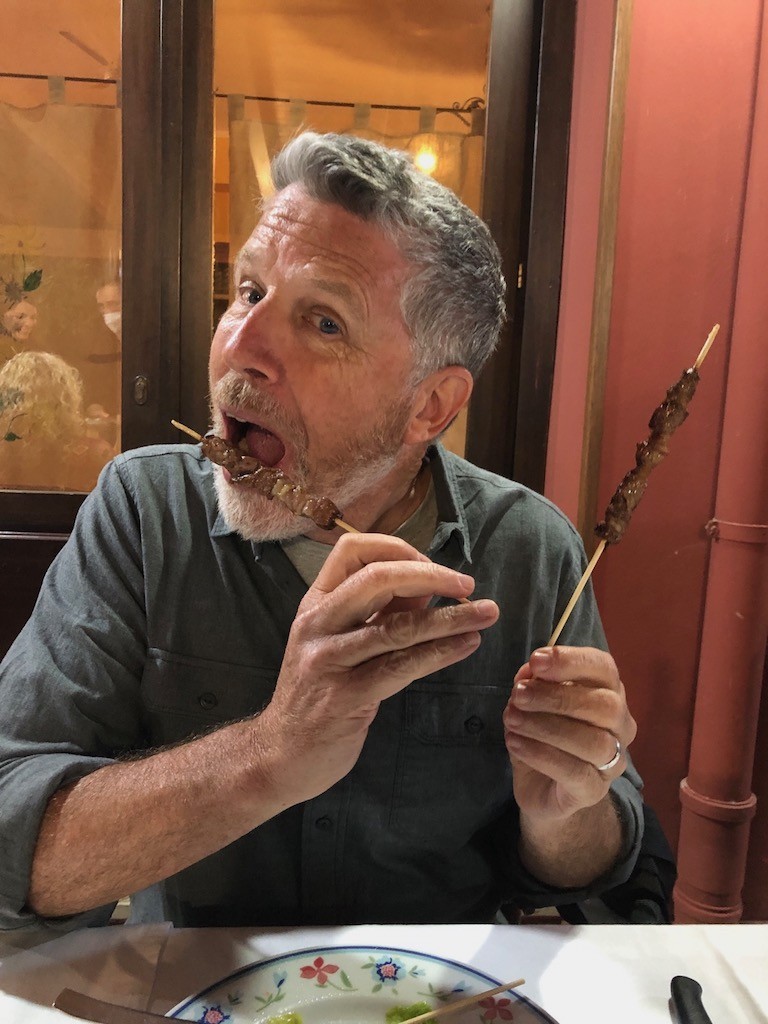 Other Italy posts you may have missed