Fashion Friday- How to style Jcrew Willa chino navy blazer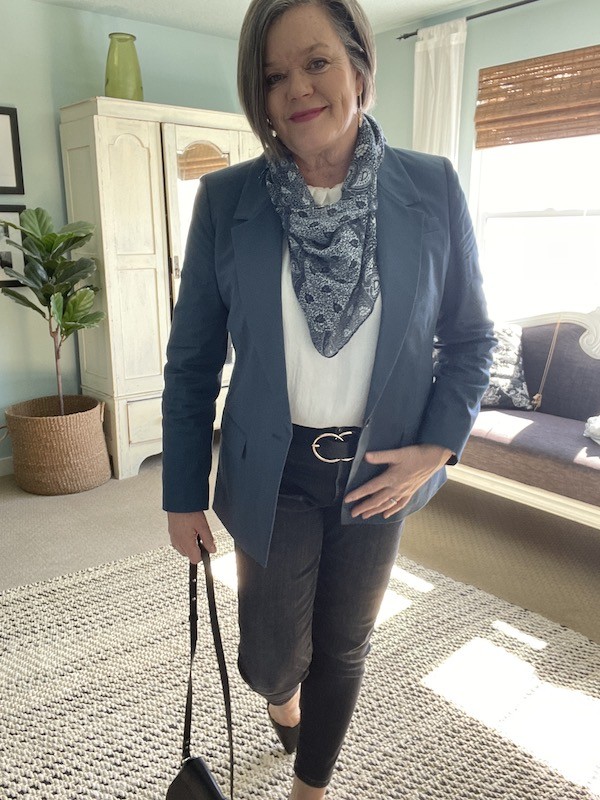 I am so excited to share how I am styling my new Jcrew Willa blazer. This is a lightweight chino blazer that fits perfectly. It is going to be a workhorse for my wardrobe this spring. I think it could also be worn in the winter with a scarf and over coat.
How to start styling this outfit
I started with my ruffle necked blouse from Banana Republic outlet. This blouse just makes me feel pretty.
It is a mixed media ruffle mock neck blouse. 60% cotton and 40% lenzing moda which is like t-shirt material. Super comfortable.
You can see how I styled it with my plaid pants here.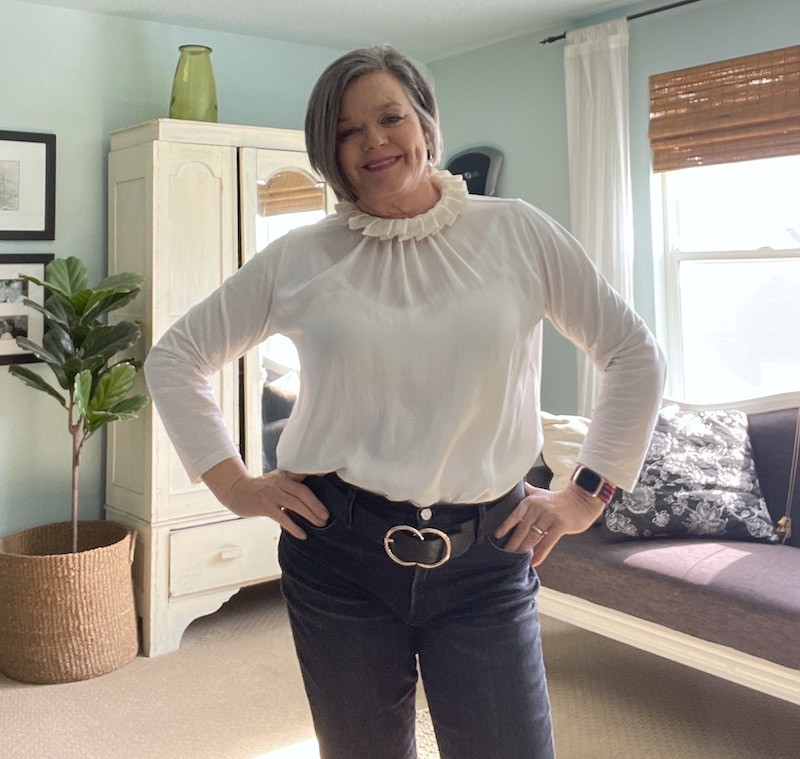 My pants are Jcrew 9″ mid-rise stretchy toothpick jeans in black. i wear these all the time and have had them for over a year and a half and they have held up so nicely!
If only they could have them in multiple colors!
The fun black bet with gold buckle is from Nordstrom rack.
Adding scarf to Jcrew Willa blazer
I have had this navy blue light weight scarf for a few years. I can't remember where I bought it but
here is a similar looking scarf.
It is a long fairly skinny scarf so I folded in half.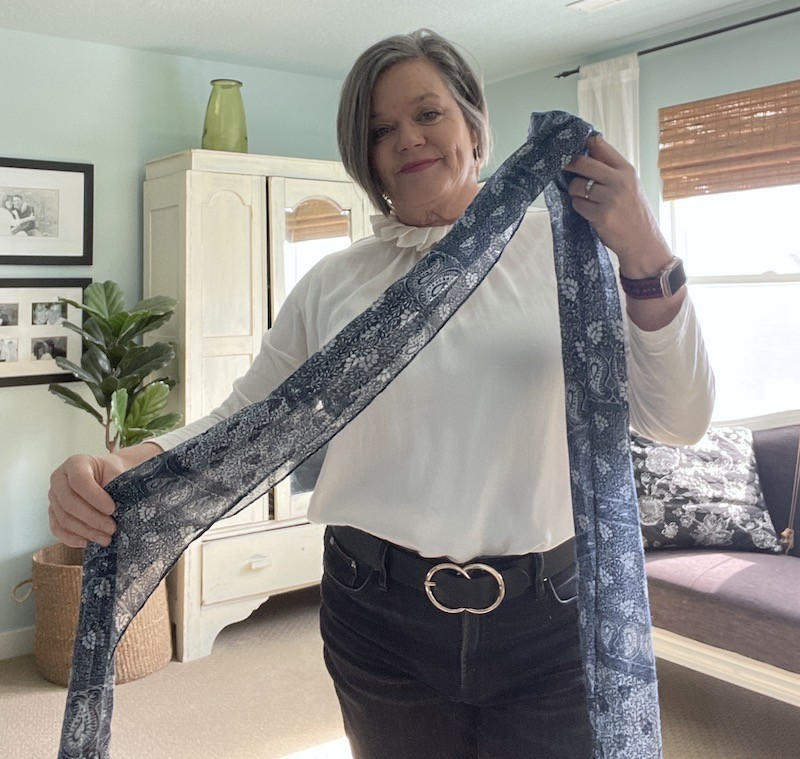 Starting in front wrapping around my neck and tying it in the back for a fun look.
I like how soft it lays around my neck.
Thick scarves are a little harder to wear because I kind of have a short neck. Just think if I didn't have a short waist or short neck I might be 5'8″ or more haha!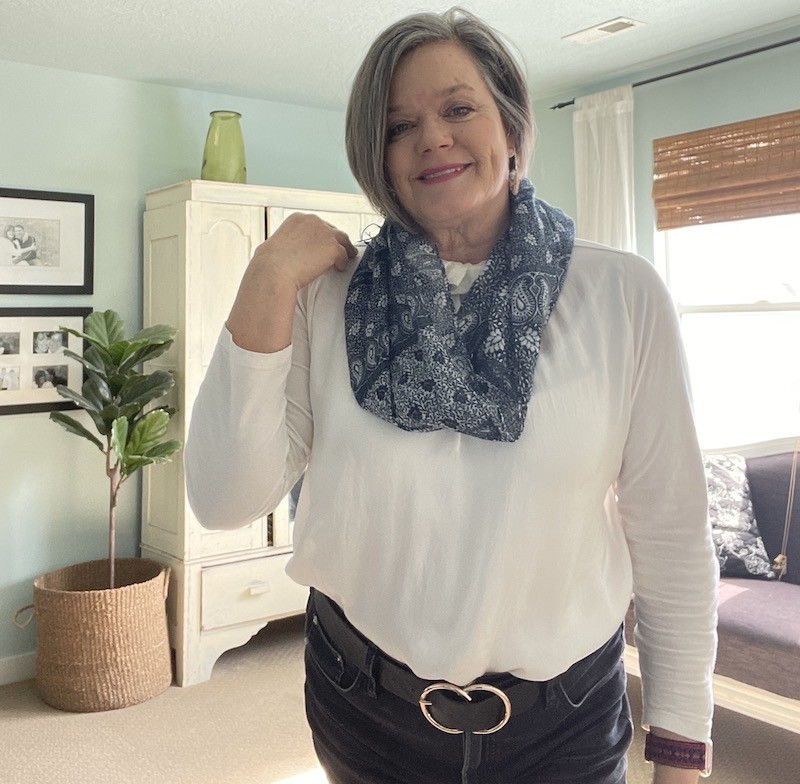 The Willa Chino blazer
Here is my outfit styled with the blazer. The longer length is so flattering and creates a leaner look.
I am short waisted and have a thicker waist and this jacket totally camouflages the area! #forthewin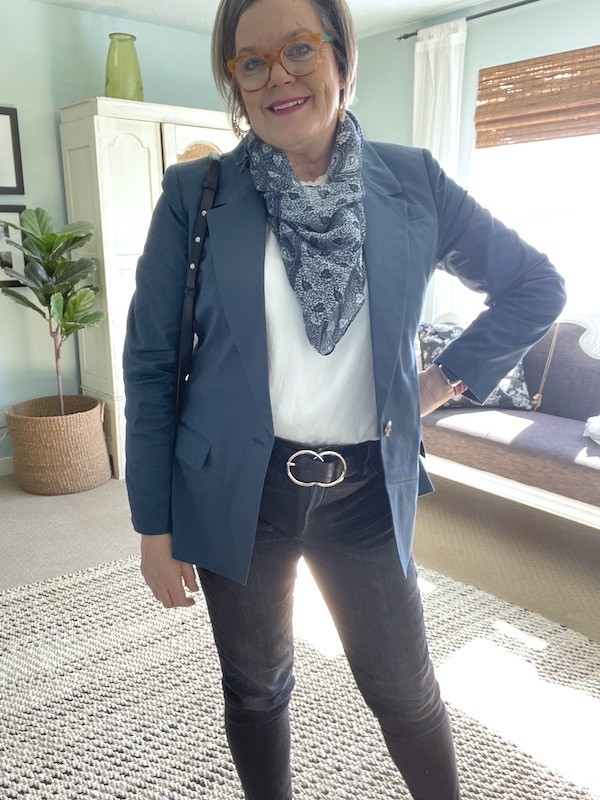 The jacket hits me below my hips. I am wearing a size 12 and I am 5'6″ tall so I hope this helps you when deciding whether or not to purchase the blazer.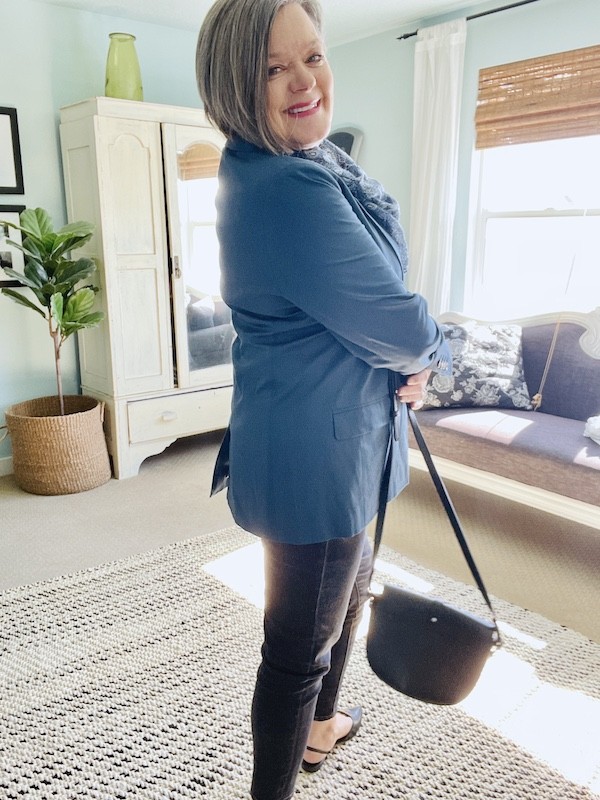 Accessorize with black purse
A simple black crossbody purse finished off my outfit. I always like using a crossbody purse to keep my hands free to shop, hold grandkids and eat without the purse falling off my shoulder every five seconds.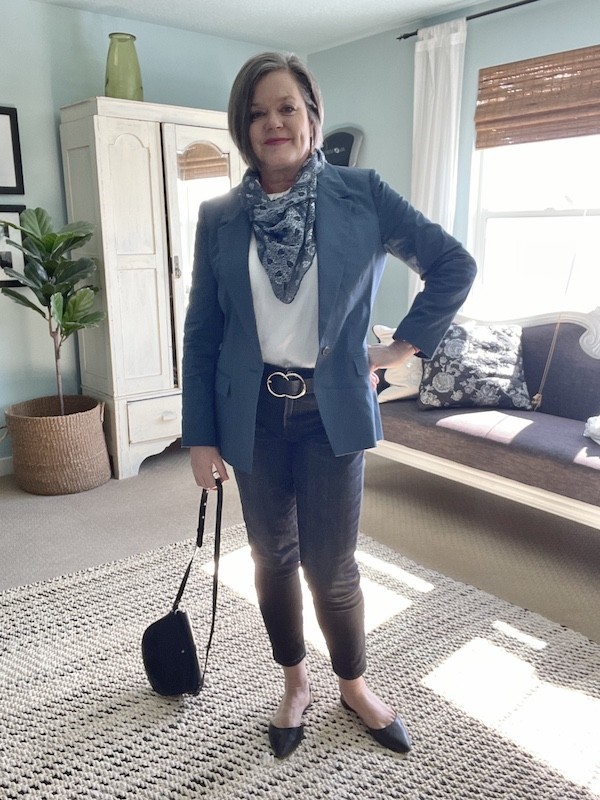 Today I a wearing black flats but this would look so cute with some short boots. Maybe even a pop of red flats or heels.
I have a few more outfits using this Jcrew blazer that I will be sharing in the coming weeks!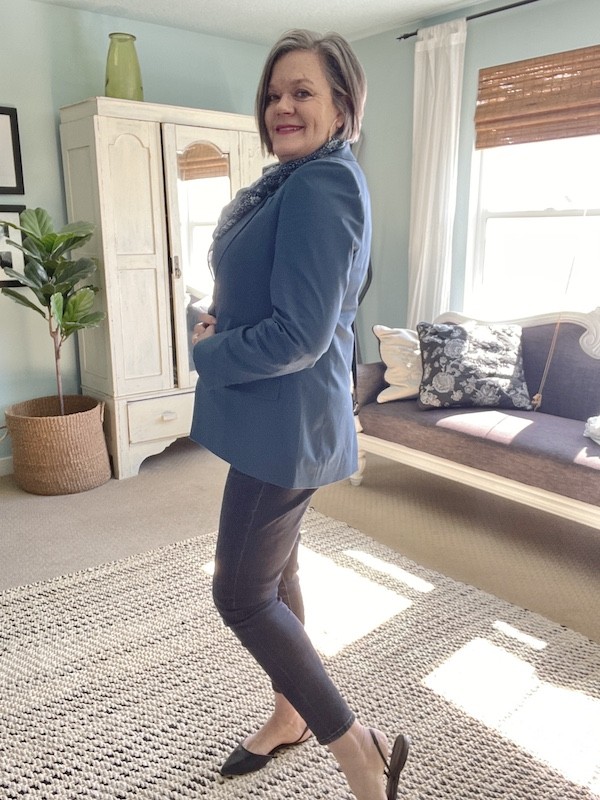 Shop

More Fashion Posts
Fashion Friday Sweatshirt and jean capris
Fashion Friday Workout Clothes in Moab Utah