Pretty and creative Easter decor ideas today on Karins Kottage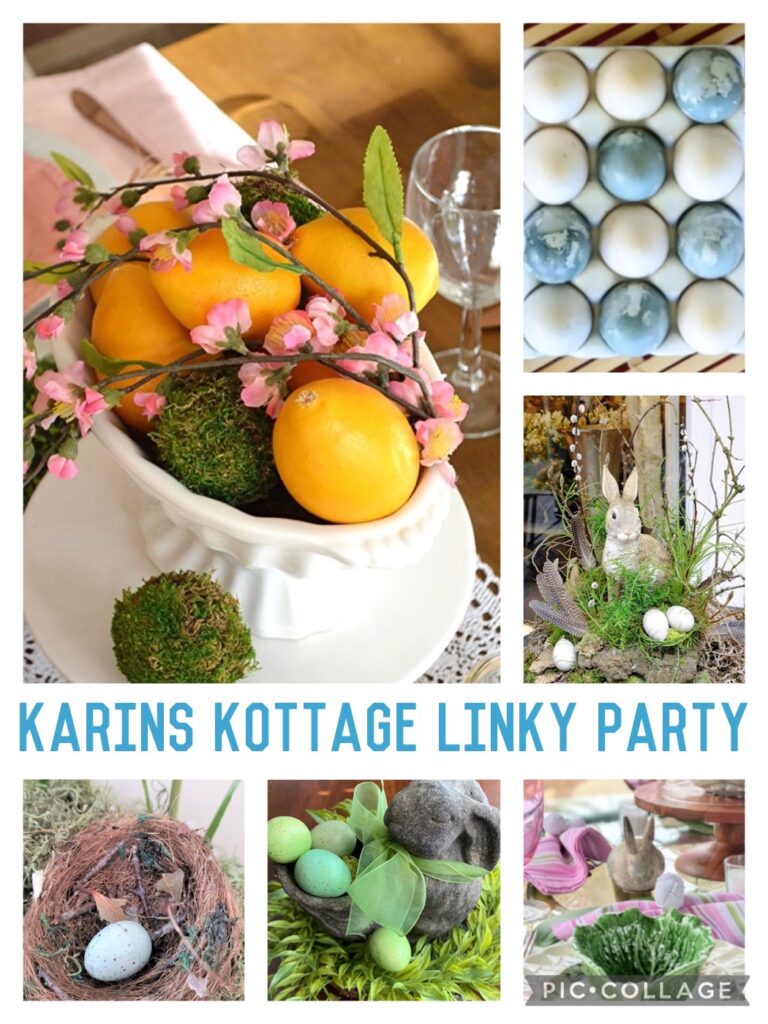 I am so happy to share some really pretty Easter decor ideas from last weeks linky party! Everything from Dyeing Easter eggs naturally to creating birds nests.
Using bunnies in your decor and how to set an Easter tablescape So natural and springy looking. You are going to love these ideas!
Karins Kottage Happenings
Last week I shared my fashion post on my new Jcrew blazer that I just love! I am going to be wearing it a lot this coming spring! I just feel pulled together and classy in it.
Fashion should make you feel good shouldn't it?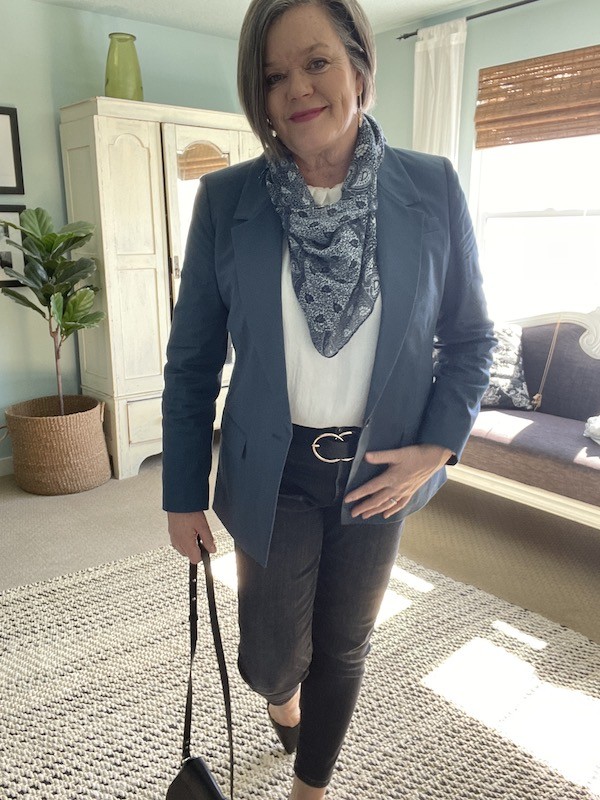 Another Karins Kottage Birthday celebration
My daughters and I put together a really fun 60th birthday for my hubby.
Since he loves music of all kinds we did music throughout the ages.
Everyone dressed up in a certain year that they wanted and we decorated with lots of vinyl albums and balloons.
Details will be coming soon.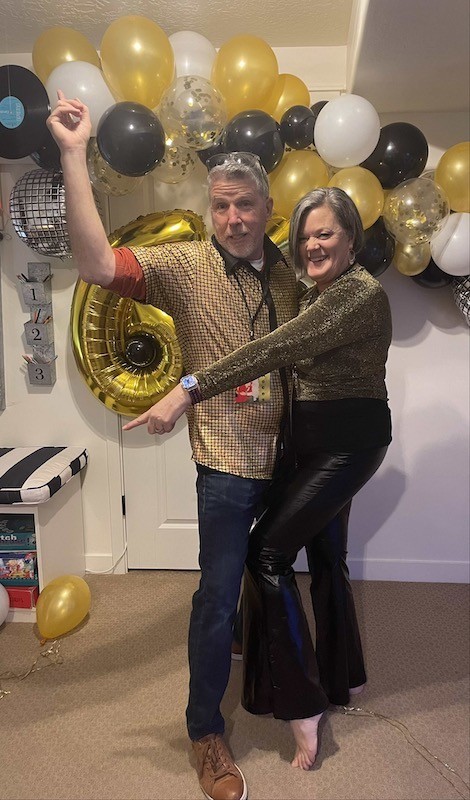 Highlights from last weeks linky party
This week I have highlighted six amazing bloggers that have inspired me for Easter. I know you will love all these ideas. Please take a minute to pop over to their blogs and say hi!
Easter bunny decor ideas
Feet under my table is sharing so many beautiful spring inspiration ideas. You are going to get so many ideas on how to bring spring into your home!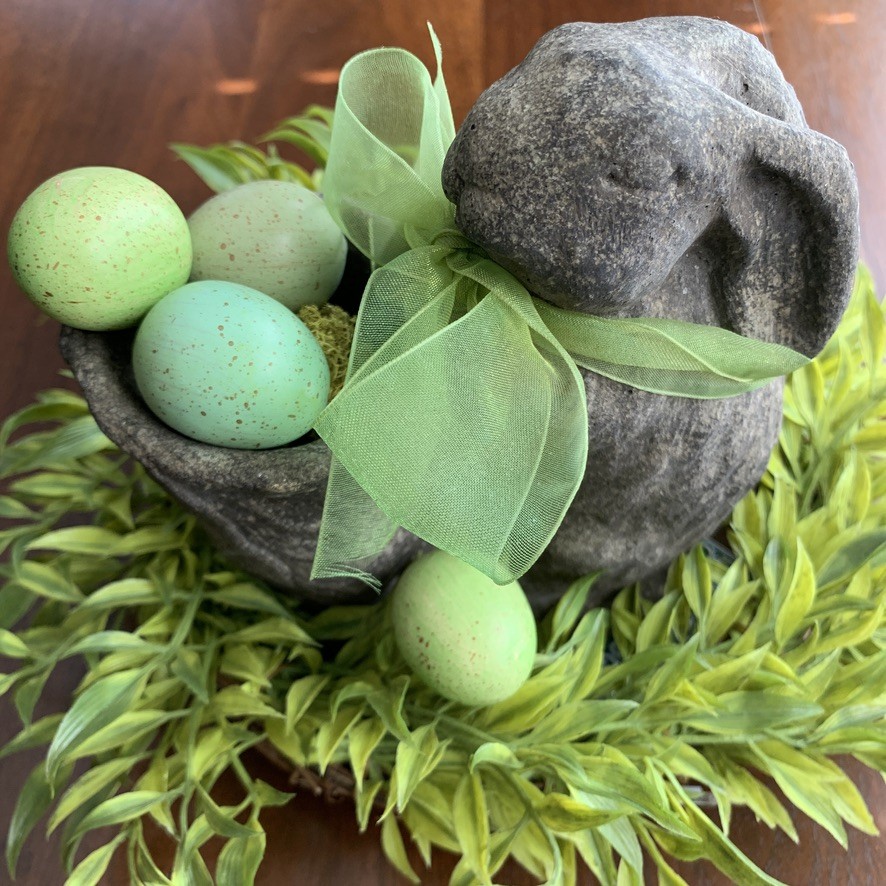 Just look at this amazing twiggy mossy spring centerpiece!
Common Ground is sharing things that she has found on the internet to inspire her for spring crafts.
This photo inspired her to make a mini mossy spring basket for her own.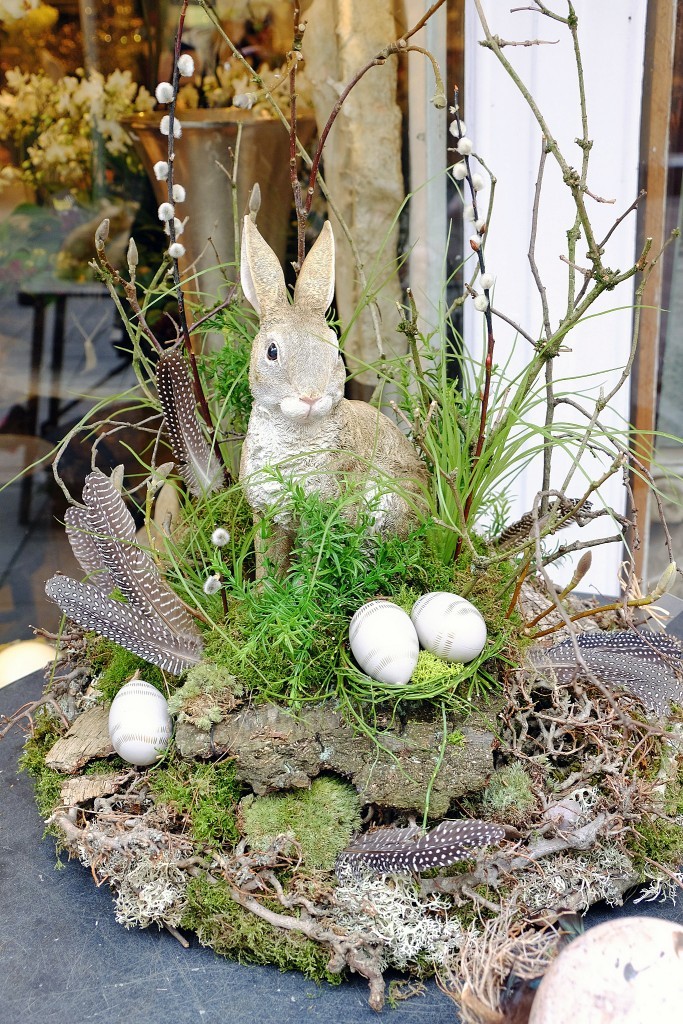 Pretty Easter tablescape decor
Farmhouse 1820 really put together a really pretty table.
I am in love with this pretty pink and green Easter tablescape.
The fun details of a leaf placemat and cabbage bowls are just so cute!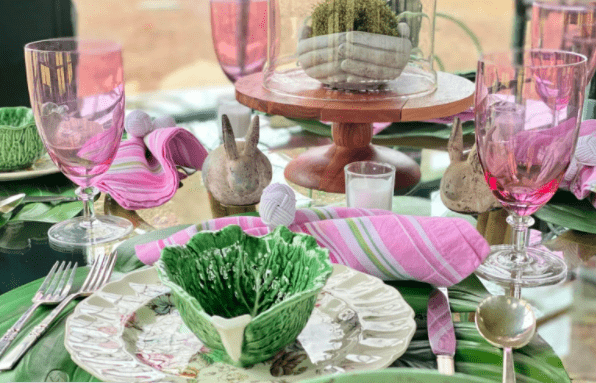 My hubbard home is sharing how to set an Easter table in pink and yellow.
This centerpiece is so pretty and I love that she used faux lemons and moss with a touch of pink floral stems.
Natural Easter Decor Ideas
Cloches and Lavendar has figured out a way to make DIY Bird nests in less than five minutes! These would look so cute under a glass dome.
A few years ago I had some bird nests and I did exactly that! You can see my post here.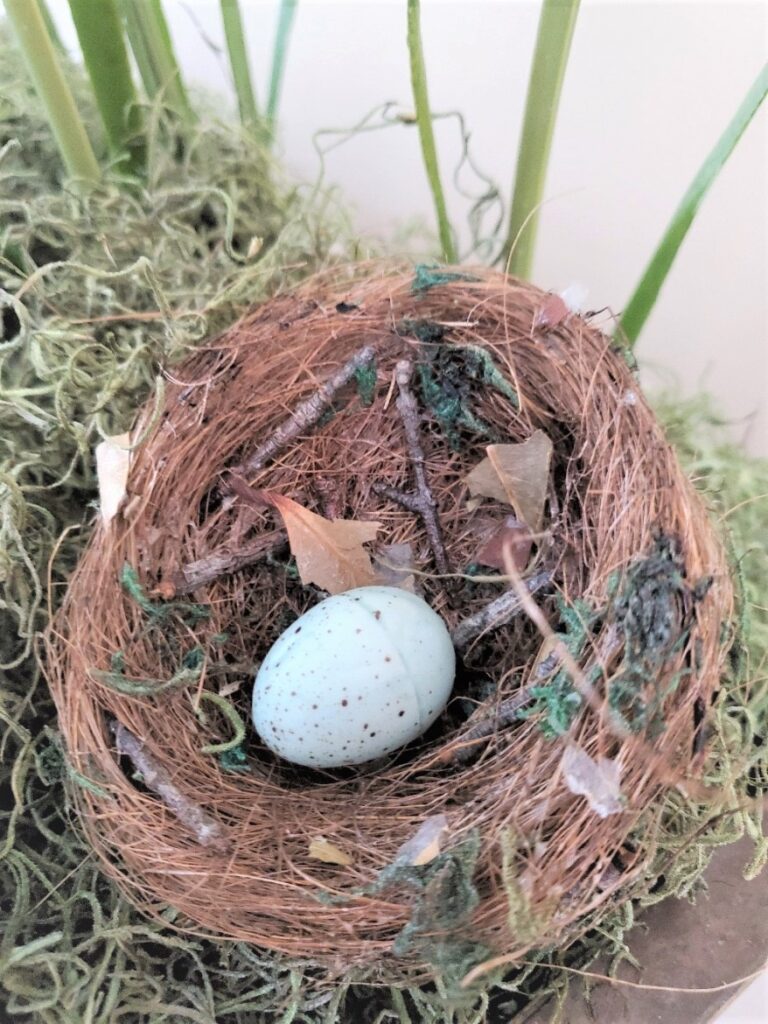 I have never tried dyeing eggs with natural things. These adorable eggs were dyed with hibiscus flowers!
This Dear Casa shows you how to do this easily.
I can't wait to try it out!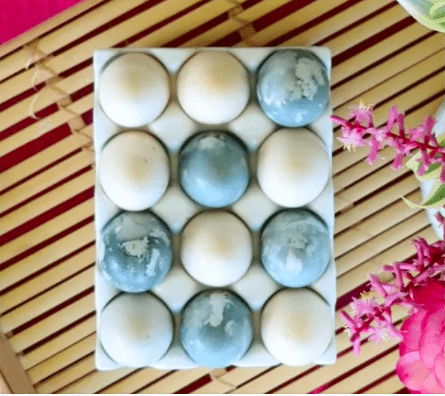 More Easter Linky parties
Centerpiece Wednesday Linky party (On my old blog)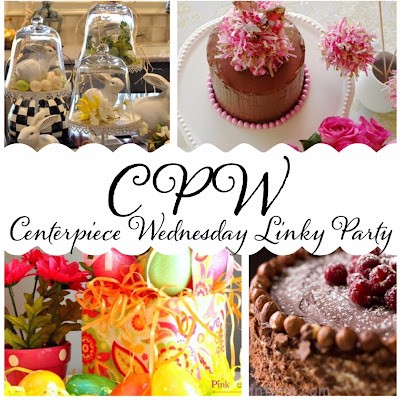 Spring Centerpiece Wednesday Linky party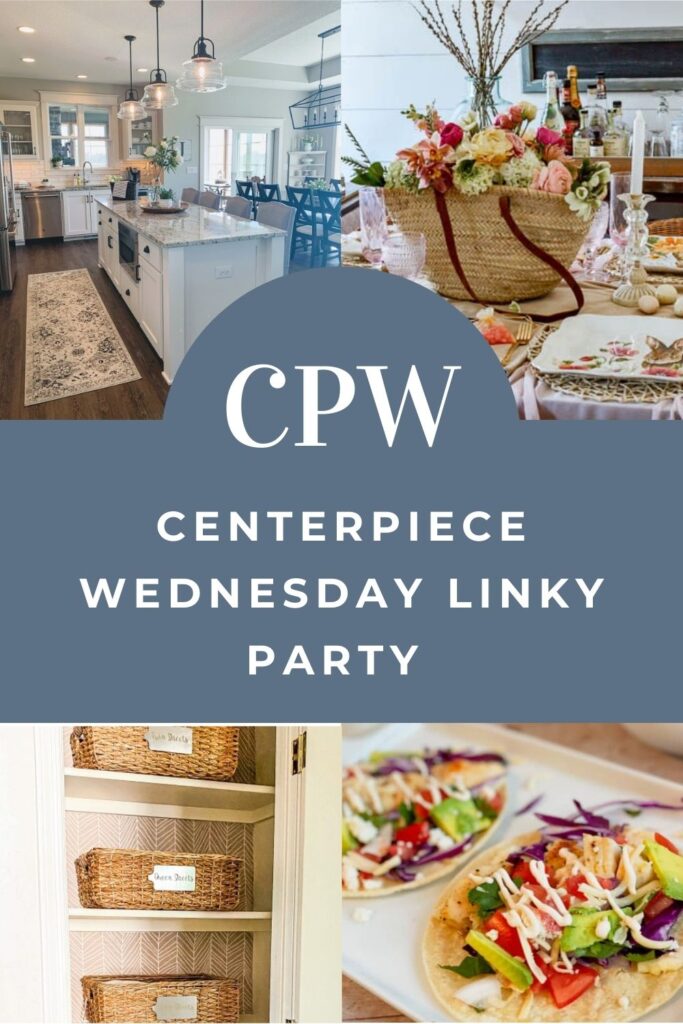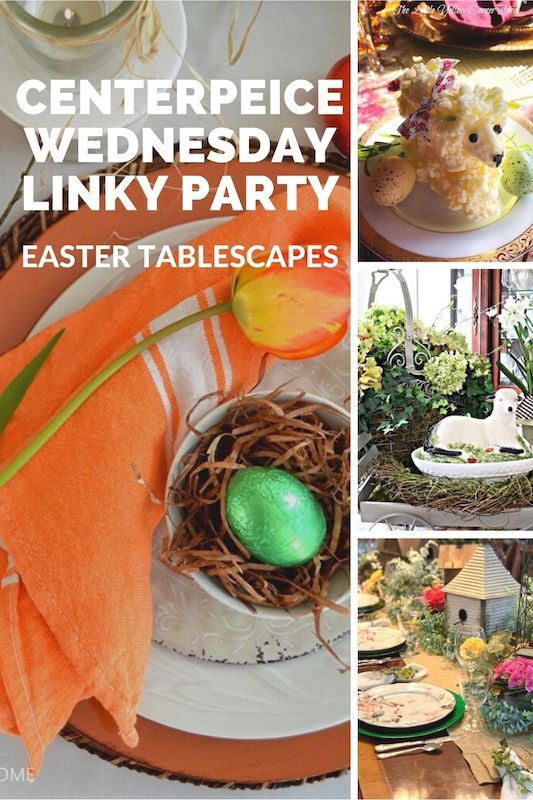 Linky Party
Have fun linking up and hoping around to see everyone!