Welcome friends to Karins Kottage Halloween Linky party this week! Toil toil boil and bubble is what I thought of when I saw all these cool ideas!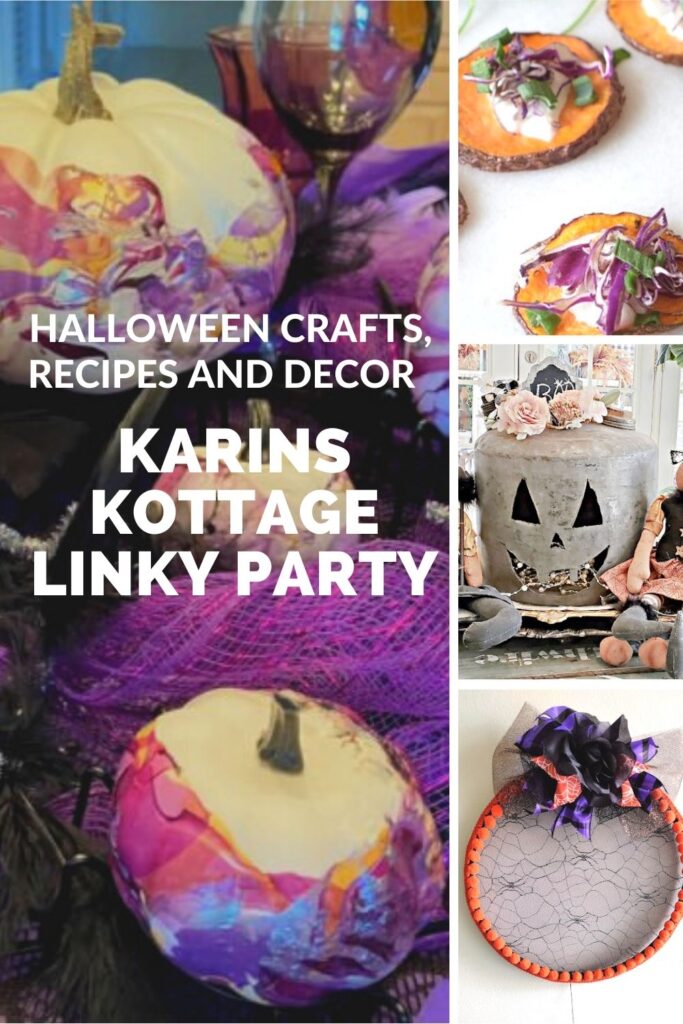 Don't you love all the purple and orange Halloween things I chose from last weeks linky party?
The pretty marbled pumpkins, orange purple and black embroidery hoop wreath, a yummy yam appetizer and a fabulous gas can turned into a pumpkin.
Karins Kottage Halloween Linky Party Highlights
Penny's Vintage Home is sharing a darling Halloween decoration made from a gas can! What a great way to recycle an old gas can.
It is so fun to see how she used it on her coffee table with the soft peach colors.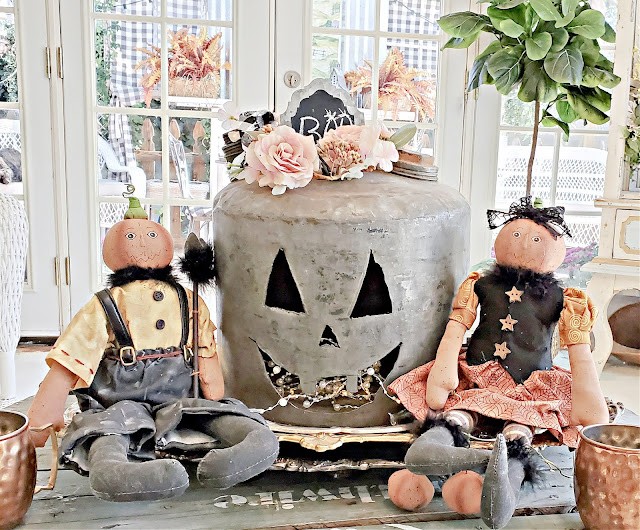 This cute Halloween embroidery hoop wreath is from The Apple Street Cottage.
I love the orange pom pom trim and the purple and black bow.
Great way to use up some old embroidery hoops you might have laying around in your craft supplies.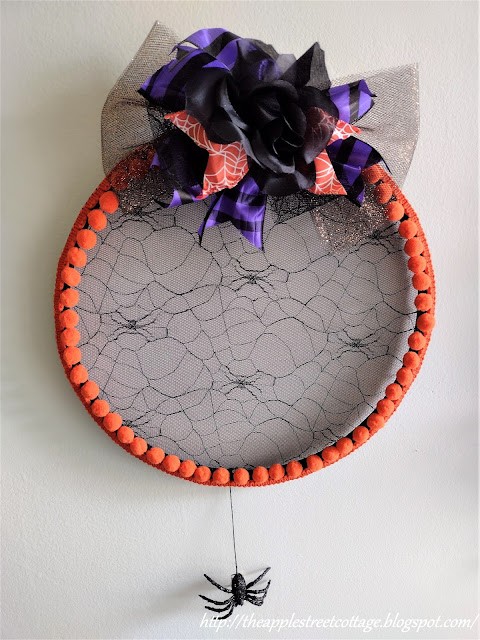 I will totally be making these sweet potato crips with cabbage slaw on them from Everyday Savy.
One of my daughters is Vegan and I know she will love these.
I only need to use cashew cream instead of cream cheese.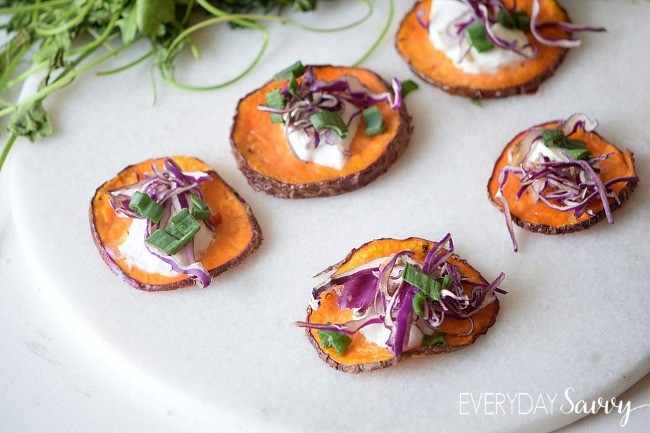 You just have to go over to Debbeez Buzz to see how she made these amazing marbled faux pumpkins!
Nail polish and water! I would never have thought of using them together.
Not only did she make these marbled pumpkins but she hand painted goblets and created an amazing Halloween tablescape!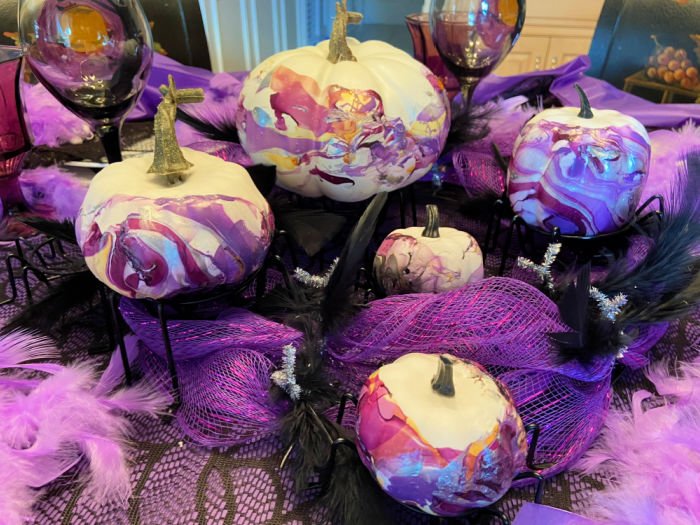 Karins Kottage Happenings
Last week I shared a really yummy Vegetable Cheese pie recipe that so many of you are raving about.
It is really really good.
The pie crust is homemade and super flaky and of course the 3 different cheeses aren't bad either 😉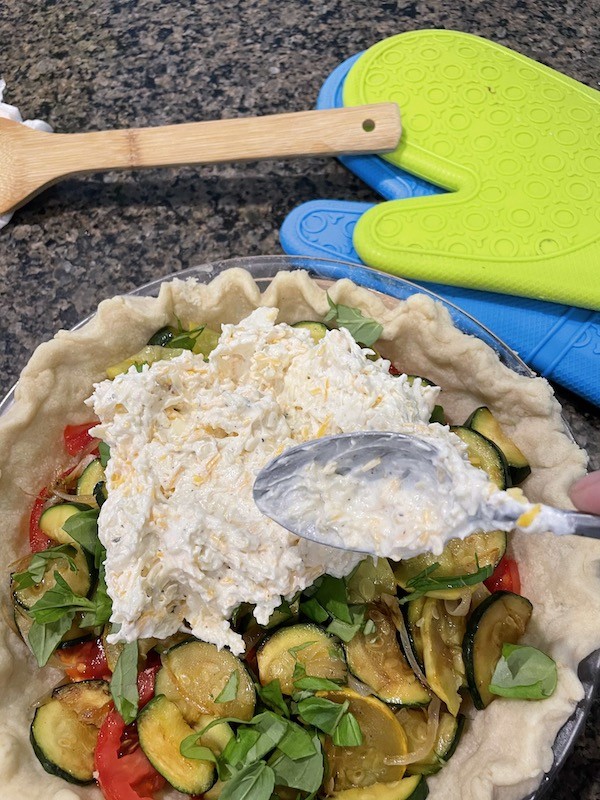 I also shared my Fashion Friday post how to wear girlfriends jeans, booties and a long cardigan.
This is such a a comfortable easy outfit to put together.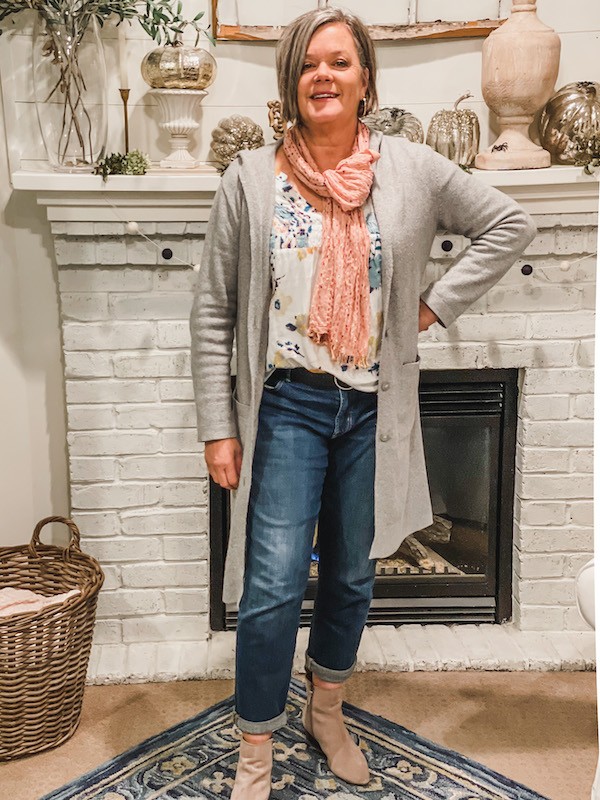 Other fun posts you have missed
10 tips on creating a unique Thanksgiving tablescape
How to make charger plates from old book pages
Shop

Linky Party