This is my favorite Halloween craft project- How to make paper lantern of Jack Skellington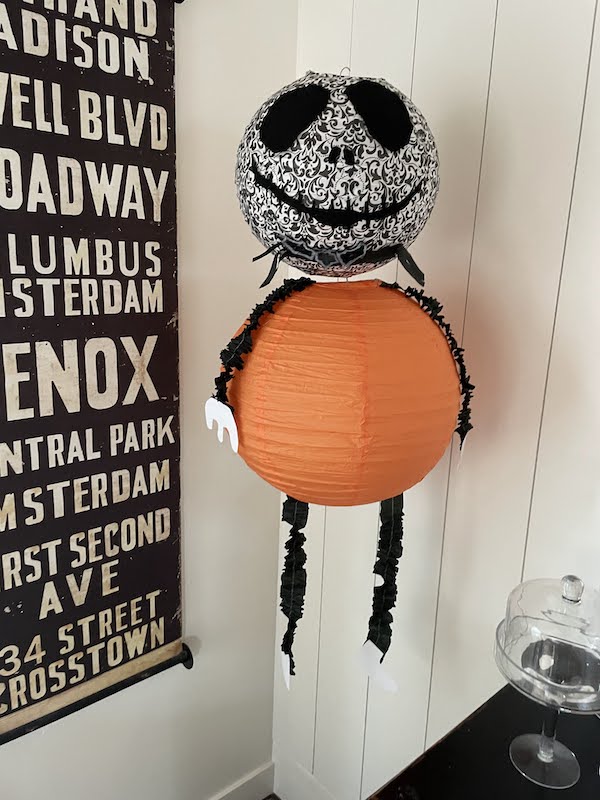 I wanted to hang a fairly large pumpkin man in the corner of the room for our Family Halloween party.
Looking through my party stash I found a large orange paper lantern and a black and white toile looking paper lantern.
I knew I could turn it into something fun!
My granddaughter suggested that we could turn it into Jack Skellington from Nightmare before Christmas!
And so we did!
How to make Jack Skellington face
First we tried using black paper and cutting out eyes and nose and glueing them onto the paper lantern. Paper and round things don't work so well.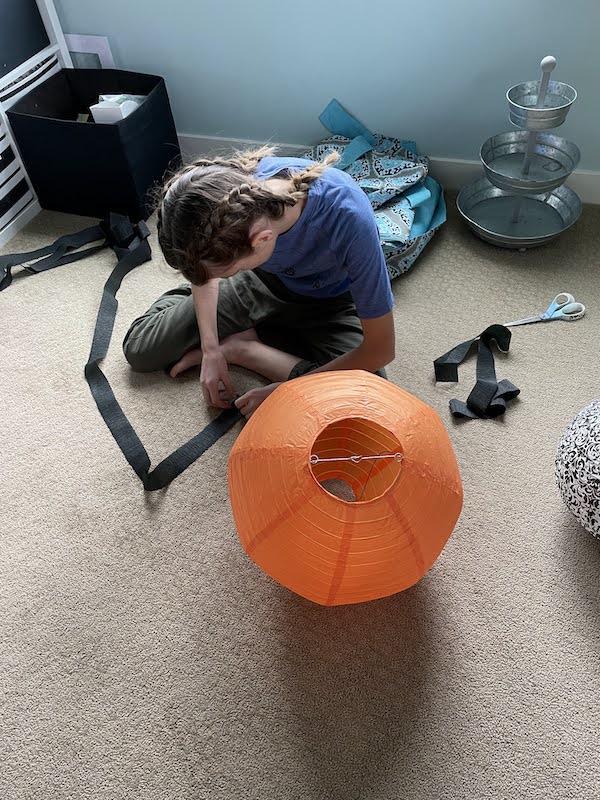 So we cut out eyes, mouth and nose from black fabric scraps and hot glued them onto the paper lantern.
It worked like magic.
Bat Bow Tie
For his bat bow tie we used black crepe paper and some felt cut outs of a bat.
You can watch my video of Jack Skellington and see details up close.
We again used hot glue to create the bat bow tie and then hot glued that onto the "neck" of the black and white paper lantern.
Paper lantern Jack Skellington arms and legs
For his legs and arms I sewed up black crepe paper with a large gathering stitch on my sewing machine to make it ruffle.
Tip- Tug on the crepe paper so it will ruffle tightly.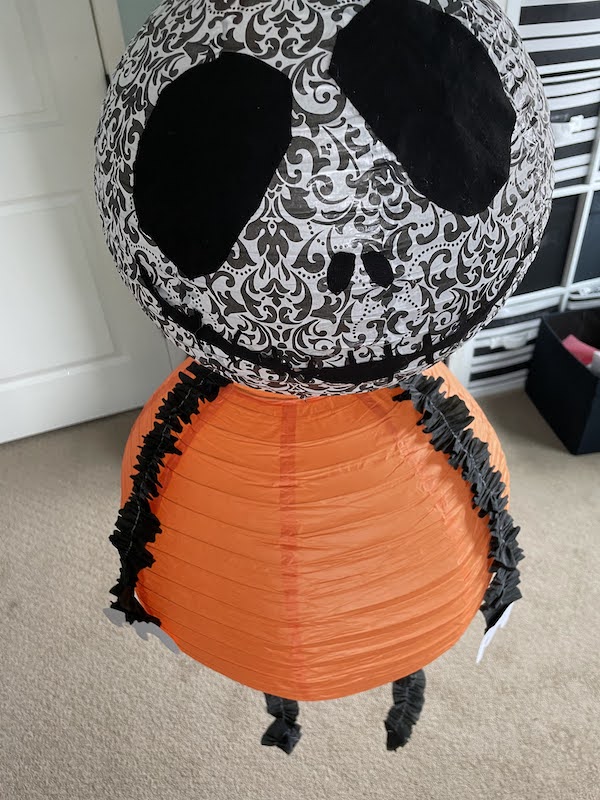 Then we hot glued the arms and legs on.
Ella cut out some hands and boots out of white construction paper and we hot glued those on to the ends of the arms and legs 😁
He was by far her favorite thing we made!
More of the Family Halloween Party
Best way to host Family Halloween party
Easy and creative fun family Halloween dinner menu
How to make orange and black tulle garland
How to make Halloween party favor treat cones
Shop Similar Items