One last Karins Kottage LInky party with fun Halloween ideas! This is Halloween week my friends and I just had to share a few more Halloween tips and projects. How many of you are going to celebrate with friends and family? We celebrated early with our daughters and their families. You can see our Family Halloween party here. We had so much fun!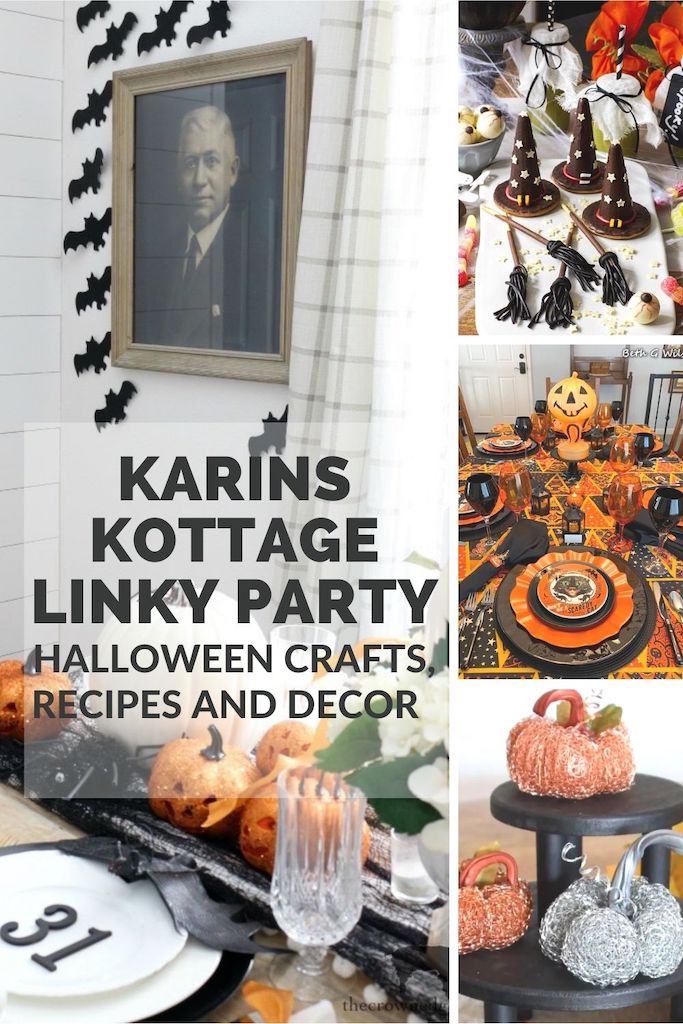 Karins Kottage Linky Party Halloween Highlights
Last minute Halloween tablescape ideas from The Crowned Goat are so fun!
I loved all her ideas and especially the wooden "31" that she spray painted for each place setting.
She also spray painted her chargers black and plans to use them for New Year's Eve.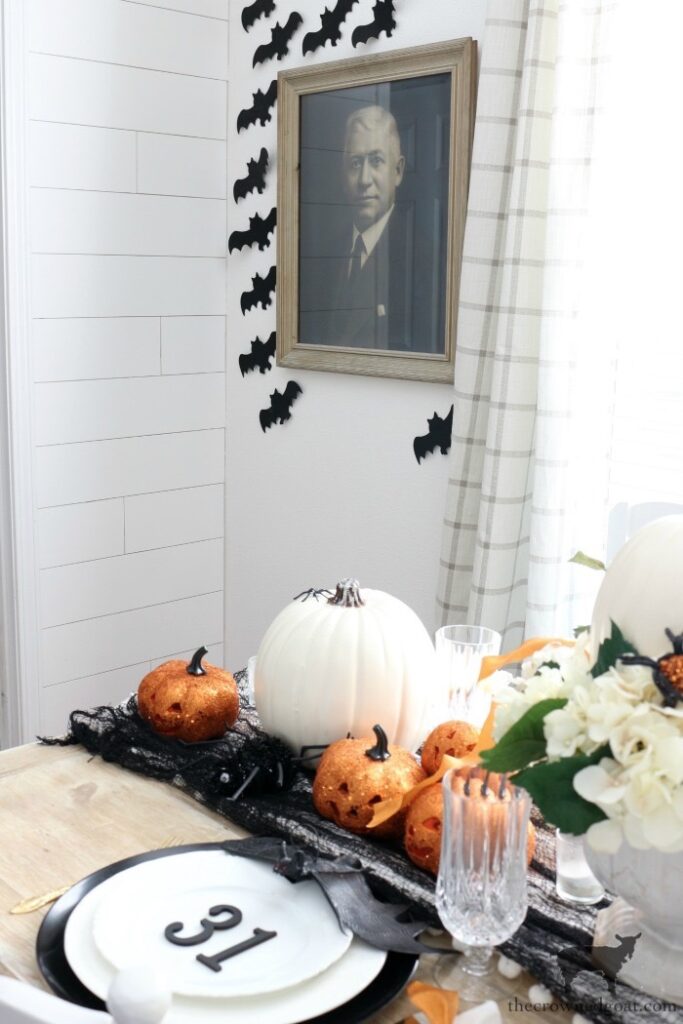 Fun Halloween Treats
Are you dying over these cute super cute witch hat and broomstick treats?
Claire Justine always has the most amazing recipes and ideas!
Not only is sharing these fun treats but a whole bunch of amazing Halloween treats!
Pop on over there!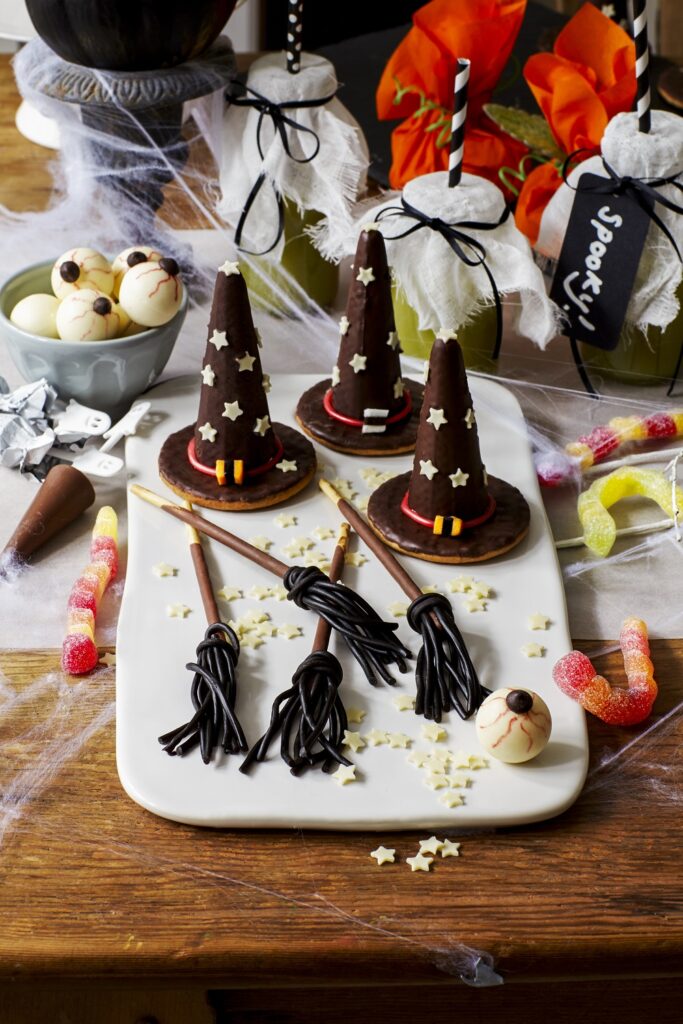 Vintage Halloween Tablescape
I just love vintage Halloween designs. Beth over at Whisper of the heart put together such a fun Vintage looking table!
She found these vintage looking plates at Home Depot but they are sold out.
They are available on Amazon here.
Her darling napkin rings are also have that great vintage look too!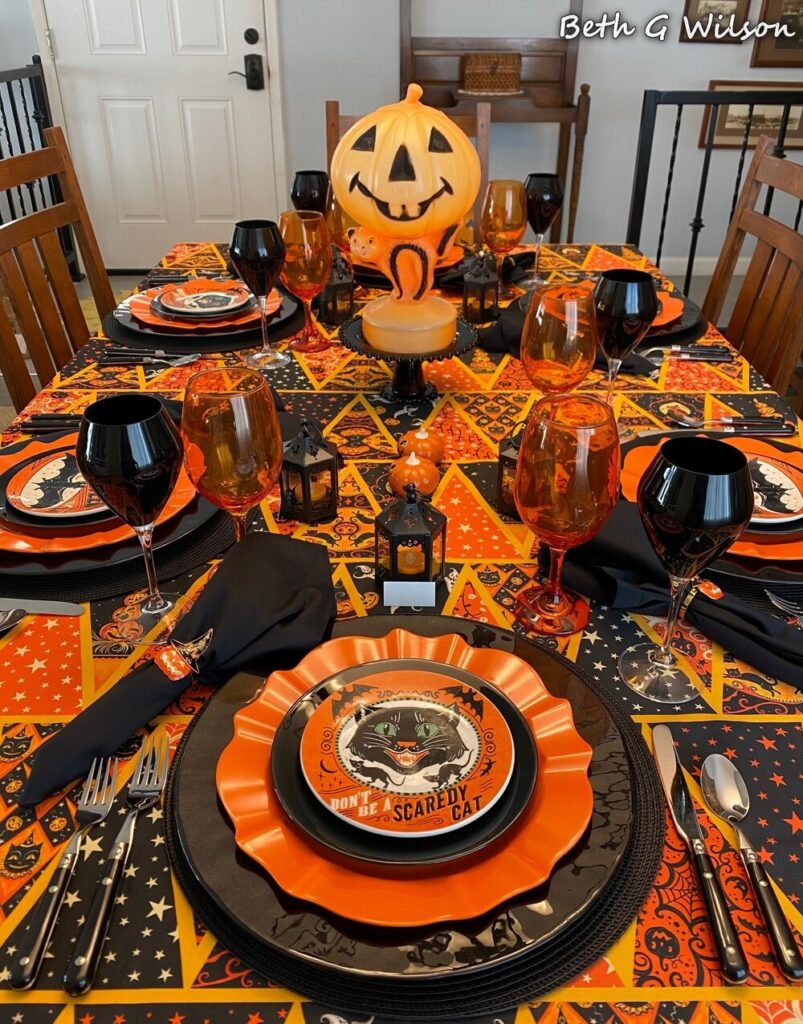 Mini Metal Pumpkins
I am dying over these mini metal pumpkins! South house designs has knocked it out the park for me!
These are made from …are you ready?….Scouring pads from the dollar store!
Absolutely amazing creativity!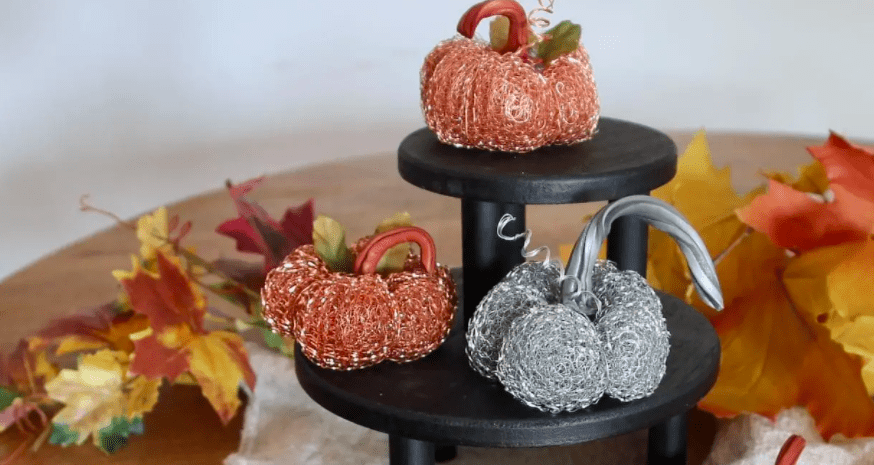 Karins Kottage Happenings
We celebrated Halloween with the family early this year! We made most the of the decorations ourselves.
Meet Jack Skellington paper lantern. The directions are here.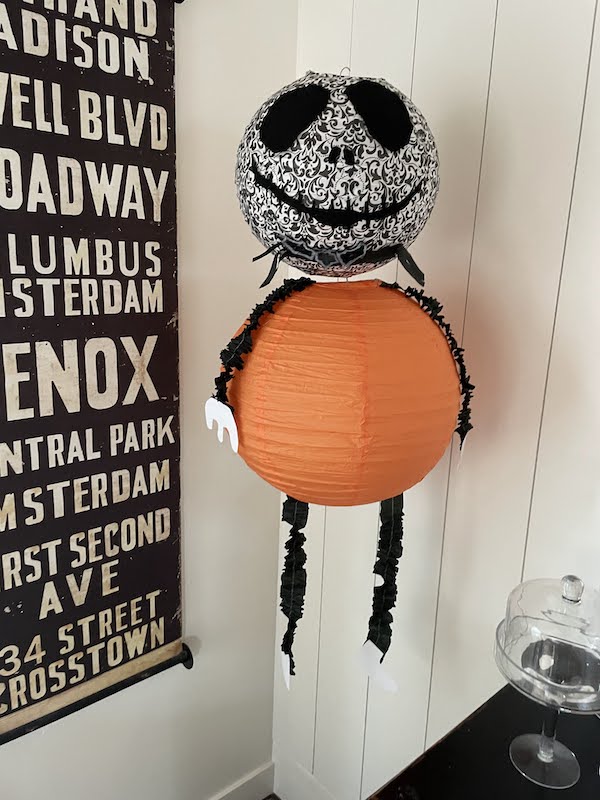 I made these Halloween party favor cones for each placesetting.
I started with dollar store party hats!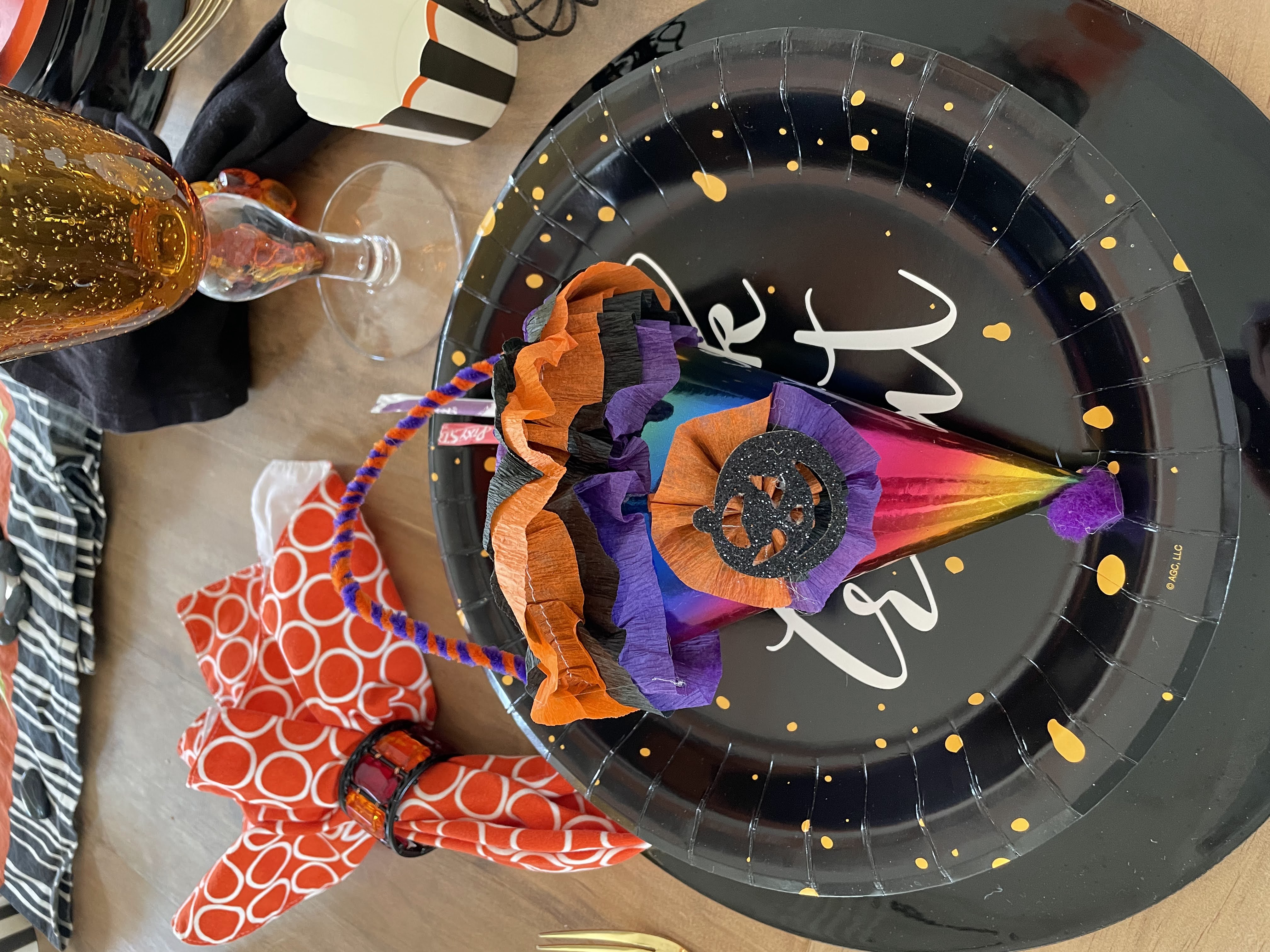 This orange and black Halloween tulle garland is super easy to make!
This makes a huge impact in any room.
You could use different colors for other holidays too!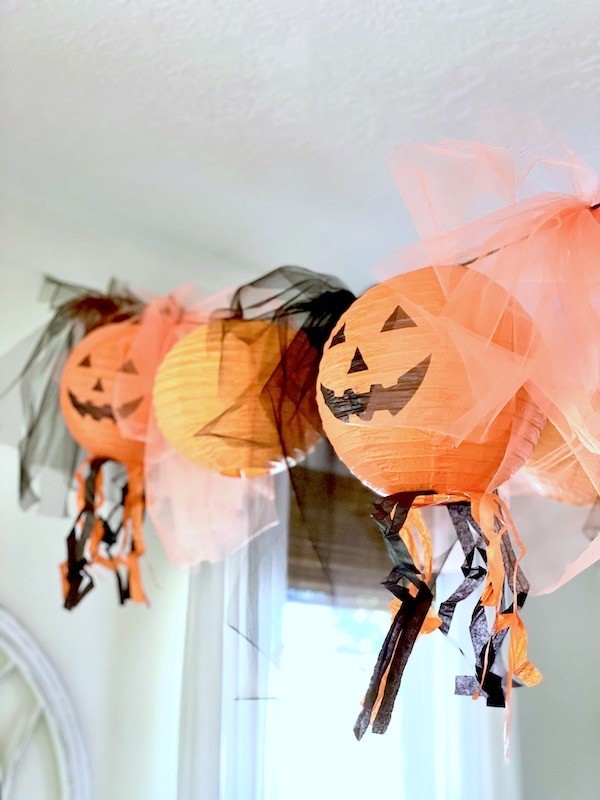 Here is my Halloween tablescape in all it's glory 🙂 All the details are here.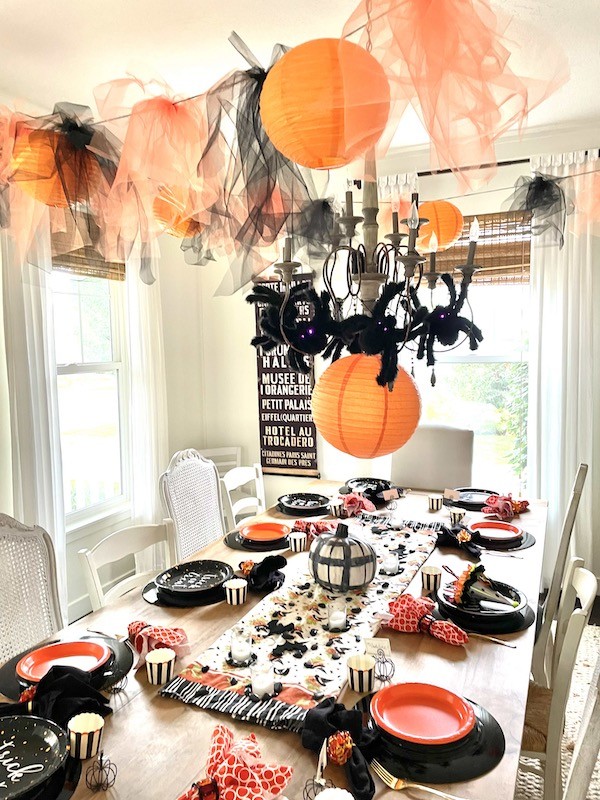 Shop Thanksgiving

Linky Party