Hard to believe that it is late summer already. Today I am sharing late summer decor ideas for Centerpiece Wednesday Linky party.
There are some really great ideas on how to style a mantle, styling late summer flowers, a new garden fence and an awesome thrift store cake stand tutorial that is perfect for fall.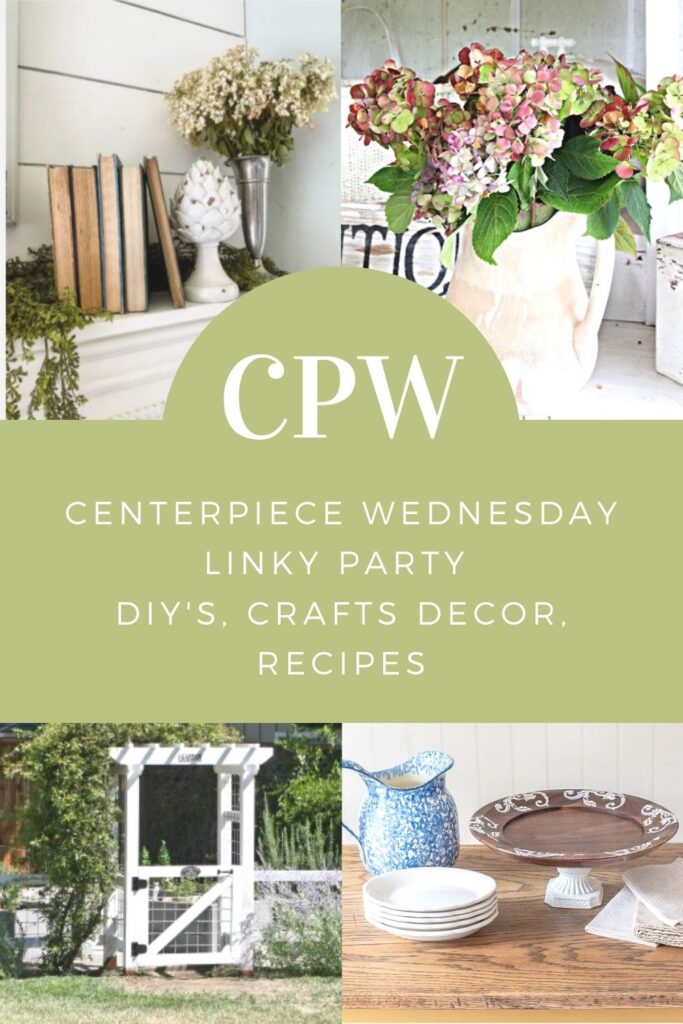 Late summer decor Ideas
From last weeks centerpiece Wednesday linky party I chose these three late summer decor ideas.
The first one is this mantle decor idea from Stilettos and shiplap.
There is something about seeing old books turned so you can see the yellowed pages mixed with aged white wood decor and flowers that get me every time!
I think it is because it nostalgia looking and comforting. Head over and take a peek at the entire mantle is it beautiful with lots of silver candlesticks and beautiful carved frames.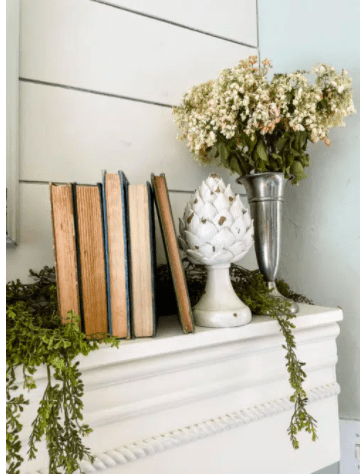 The next late summer decor idea is arranging summer flowers.
Hydrangeas in any color are always spectacular and Common Ground shares her simple floral arrangement that is stunning!
I have limelight hydrangeas growing in my yard right now and I can't get enough of them.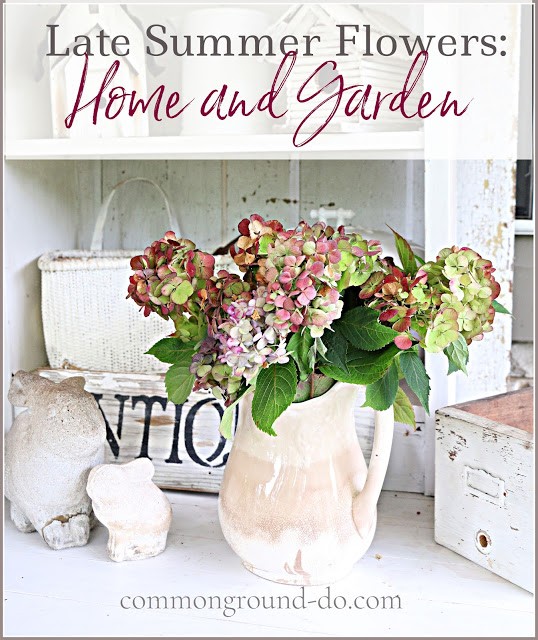 My friend Cindy over at Reinvented Delaware has created this awesome cake stand using thrifted items!
The stenciling on the wooden plate is so pretty! Her tutorial is really easy to follow and you will love what she uses to seal it.
Have you ever heard of Big Mama's butta? Go check it out on her blog.
I need to go thrifting like I used to.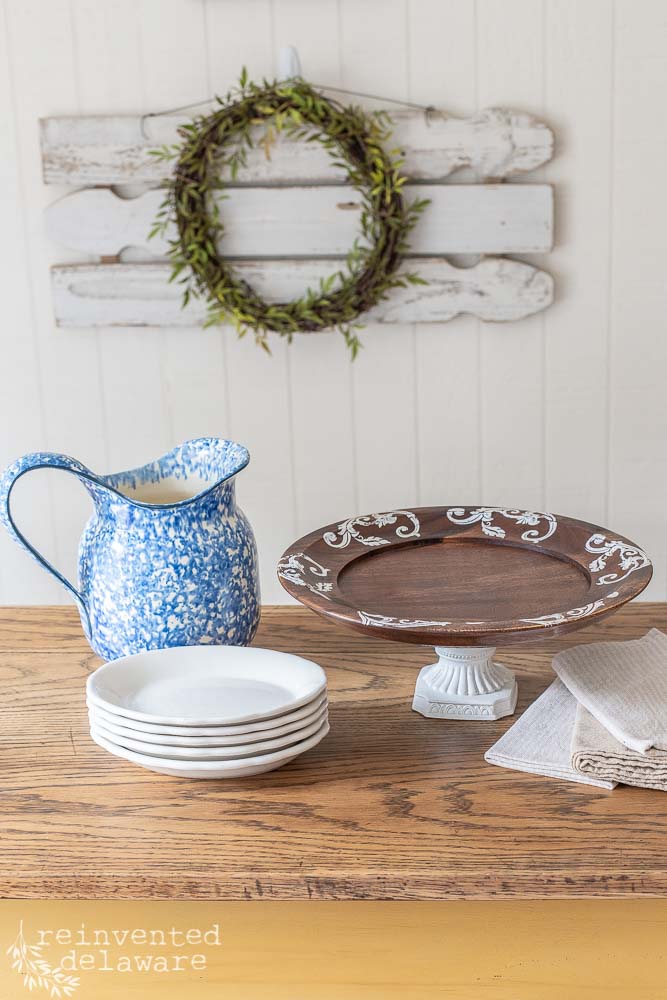 A New Fence
Last but not least I am highlighting this darling fence from Masterpieces of my life.
Her old fence was really cute too but it began to look tattered.
So the family pitched in and built a beautiful new one. I just love picket fences and gardens.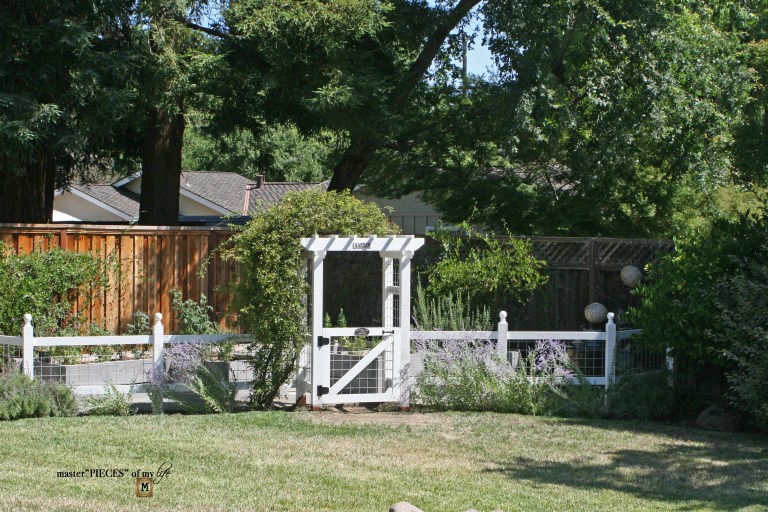 Karins Kottage Happening
Here at the Kottage I have been loving my garden especially my limelight hydrangeas.
I made a little TikTok video of how I used them to create not one but three arrangements.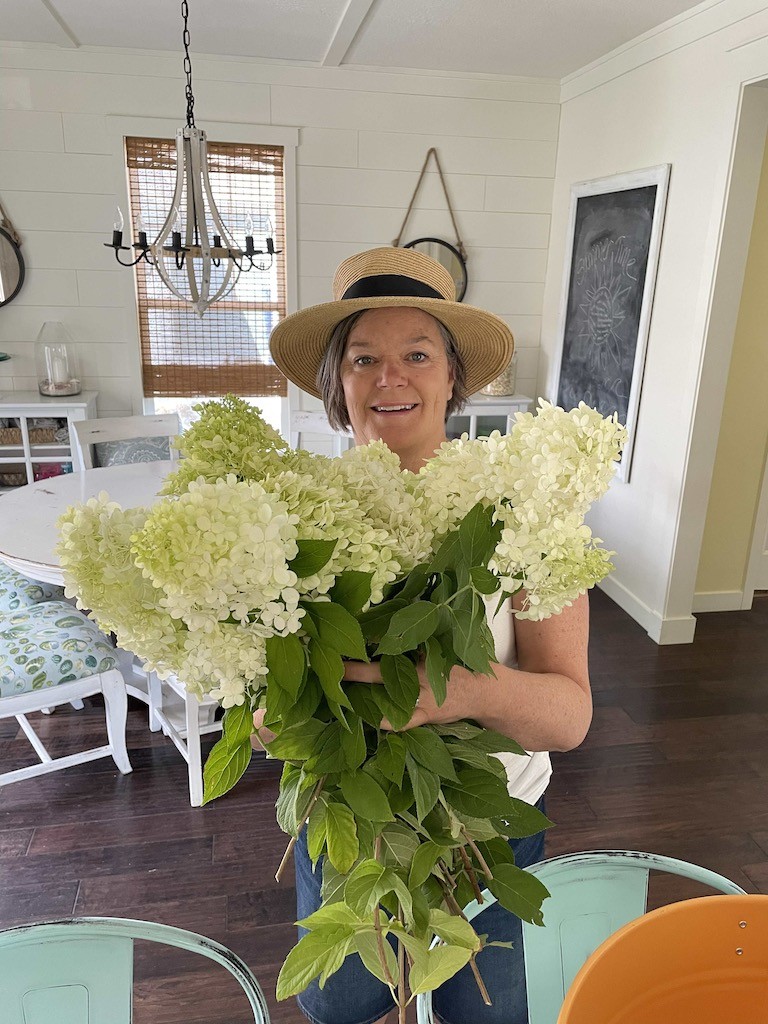 Enjoyed another impromptu tea party with my youngest granddaughter.
This little 3 year old remembers her Fancy Nancy tea party all too well and now wants a tea party everyday haha
This is all she wants to do and I love every minute of this precious time spent with her.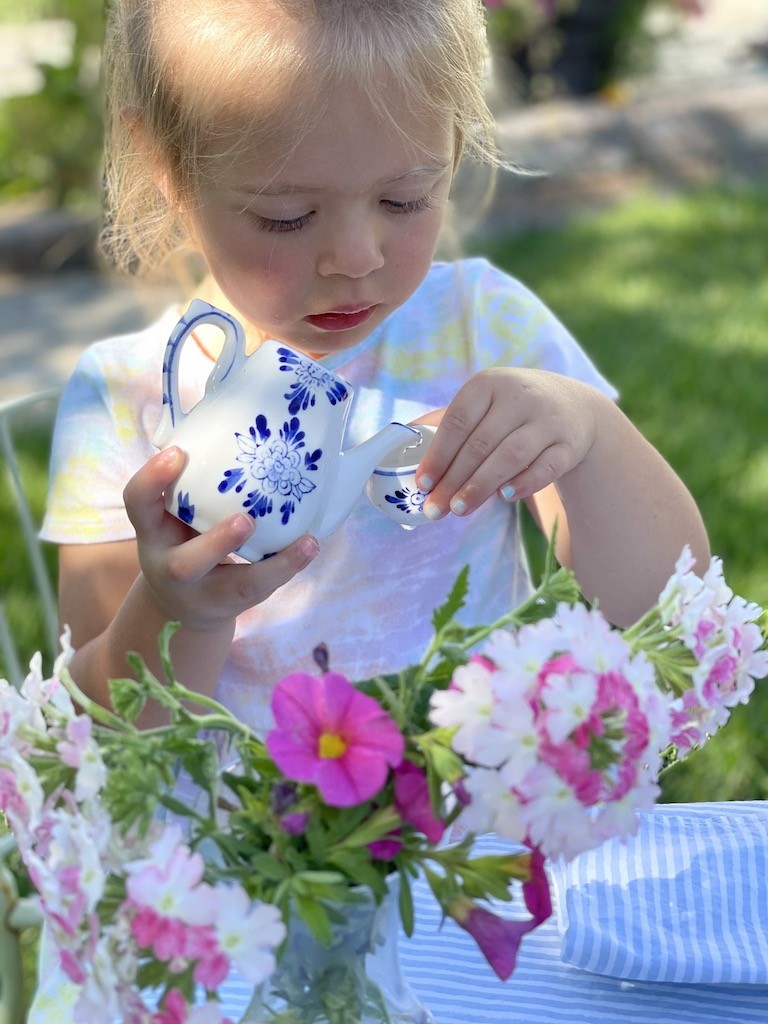 Shop Fall Favorites

Linky Party Link up