I have this fetish right now for things made from old book paper and I have found some amazing photos on Pinterest of things creative people have made useing the old book pages. I know some people freak out that we cut up old books but I look at it as recycling…especially if the books were already in bad shape. I find most of my books at thrift stores and pick the ones that have yellowed pages. Below you will see a wreath I made for my mom and she used it has her centerpiece o
n the table here on my other blog
called Dress the Table
(that I haven't updated in quite some time but there are some great tablescapes on there too!).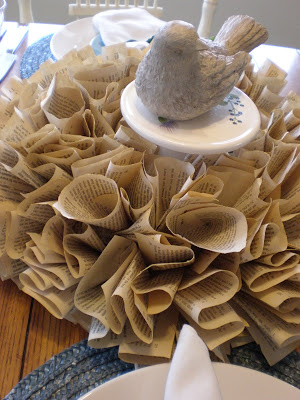 she gives a full tutorial on how to make them. Lora was inspired by Martha Stewart. .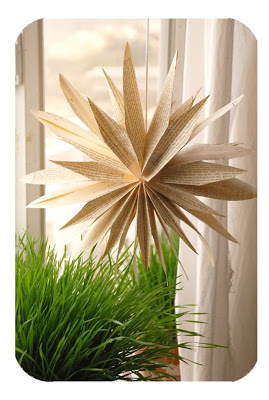 How about this gigantic rose made from kraft paper! This is from S
unday Evening Blo
g and she also shows a great tutorial on how to make this and others.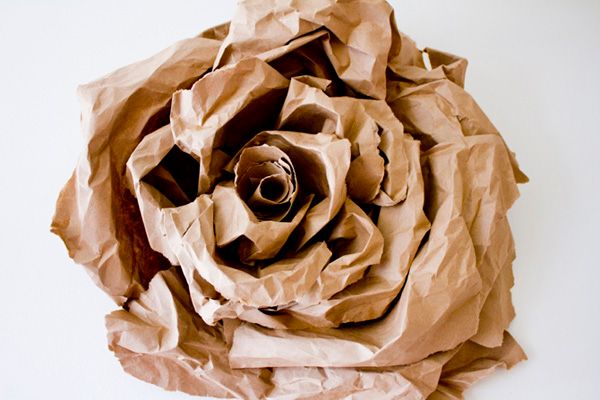 Here are some amazing paper book ornaments for sale on
ETSY here
Such creativity with paper…I love it!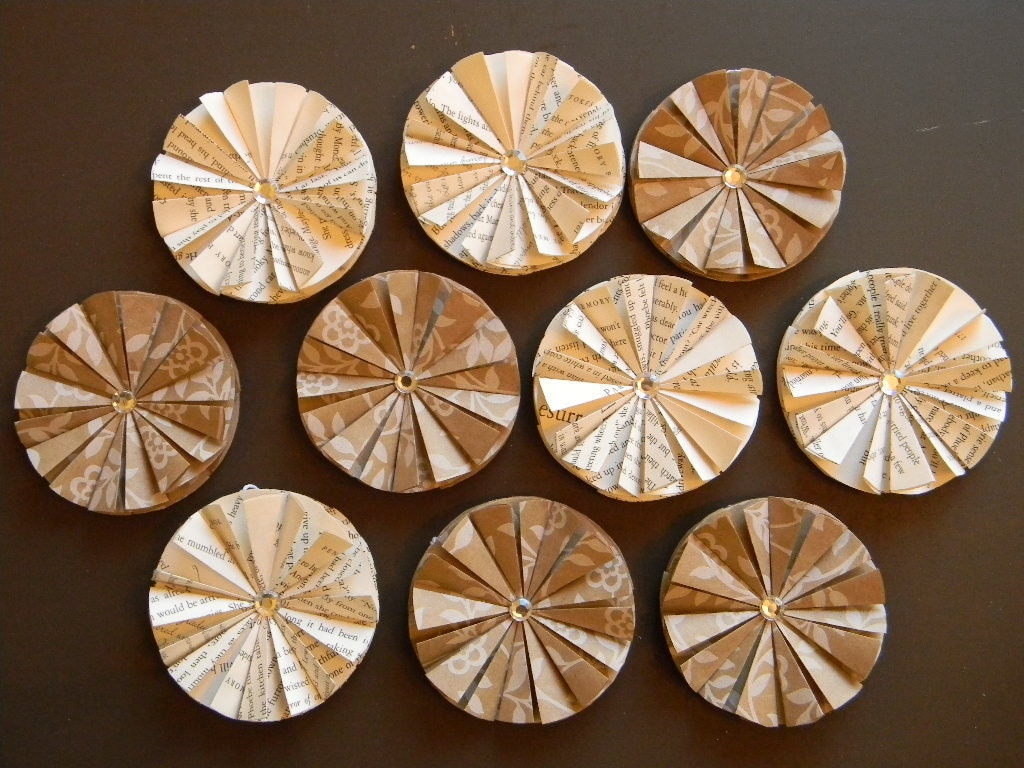 Please share any fun ideas you have with old books too!
Karin