My new Halloween ebook called Bewitching Halloween Entertaining Ideas!
After 25 years or more of fun Halloween parties I have hosted over the years, I decided to share some of my ideas.
These include Bewitching tablescape ideas, ghoulish recipes, fun and quick Halloween kid dinners, creepy outdoor decoration ideas as well as some cute decor for the inside of your house and more!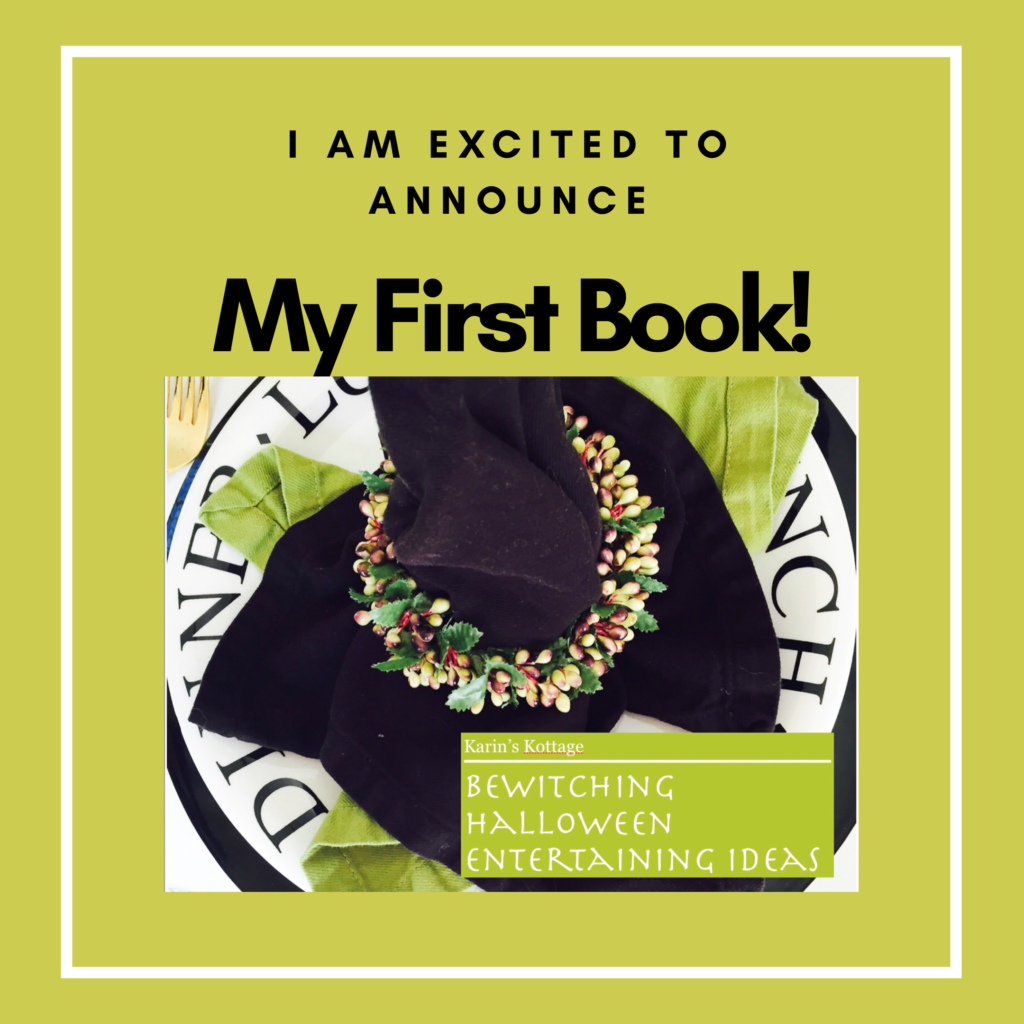 Halloween Celebrations
Our family has loved celebrating Halloween over the years and we have had some really fun parties!
Everything from a spooky teen dance party in the garage to an elegant bewitching adult dinner party and everything in between.
I have come up with a fun Halloween game for a children's party.
Over the years I have had to come up with quick costumes at a moments notice.
Feed hungry kids a quick dinner before they headed out for trick or treating.
Plus figure out ways to decorate my front porch in a fun a festive way that could stay up through Thanksgiving.
This ebook will provide new and fun ideas for your Halloween celebrations! These will make you a Halloween entertaining and decorating super star, and best of all won't break the bank!
Sneak Peek
I am going to give you a little sneak peek of a couple of the things that are in my ebook!
One of the recipes is my all time favorite Halloween cookie!
This shortbread cookie shaped into witch fingers is sooooo good!
Perfect for adults or kids. I made these using almonds instead of pecans for the fingernails.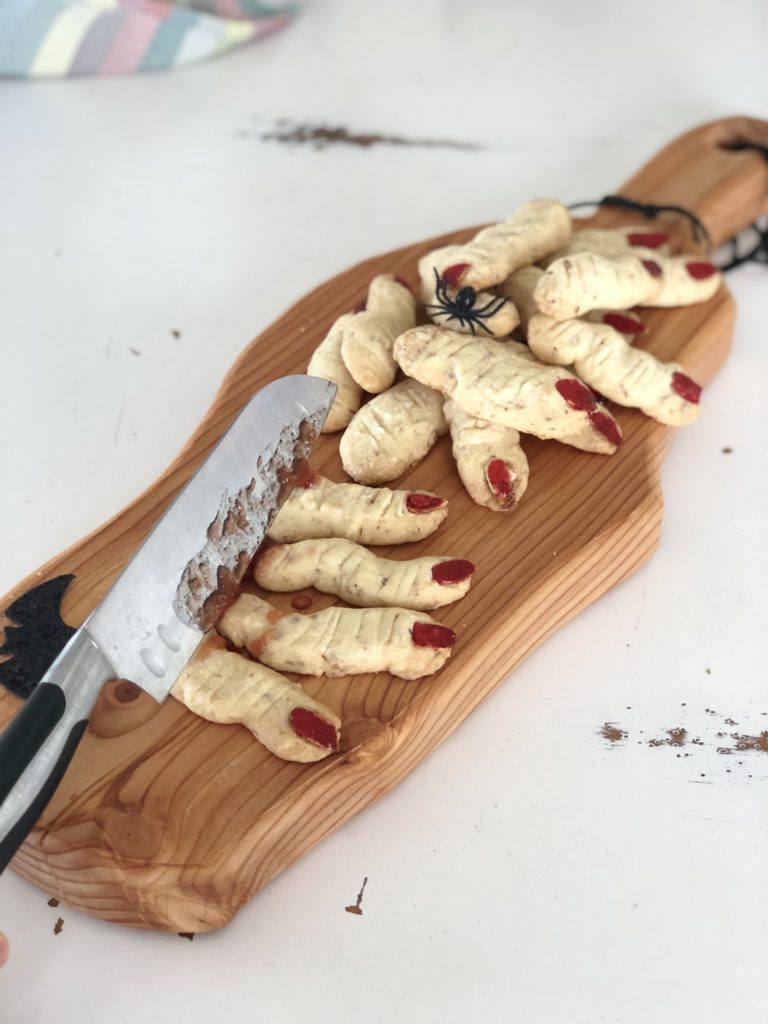 If you have followed me for a while, you may remember when I handmade and sold Halloween banners in my Etsy shop.
In my Bewitching Halloween Entertaining Ideas book I give you a tutorial on how to make them yourself!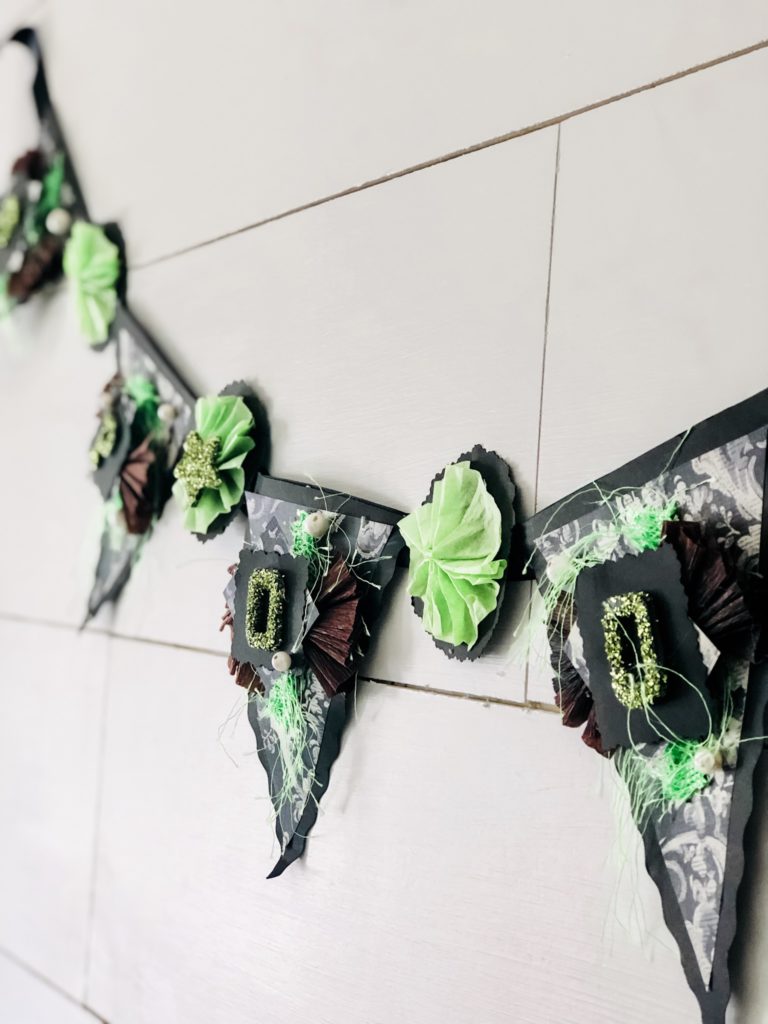 I also show you how to create a creepy cemetery in your yard.
Have your older kids help you make fake head stones.
Use an old iron gate to set the stage then add things like this meat grinder with a fake hand in it!
Gross but cool huh!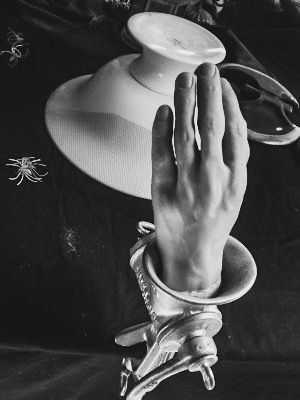 I would love your support on this new venture of mine…writing books.
If you subscribe to Kindle unlimited I believe you can download it for free!
I would love to hear your feedback on my book.
It is always a little nerve wracking to write a book, and then hope it gives something to your readers that they will love as much as you do.
Wish me luck! 🙂
Fall Crafts
Here are a few other fall crafts you will love
Yarn wrapped pumpkins that are fluffy and cute
A pumpkin centerpiece made from marigold flowers!
Shop Fall/Halloween