Happy Fashion Friday everyone! Today I am sharing how to style cream and tan camo pants for spring!
This is such a comfortable and casual fun look! It is cute enough to wear running errands, going out to lunch and it is perfect for traveling too!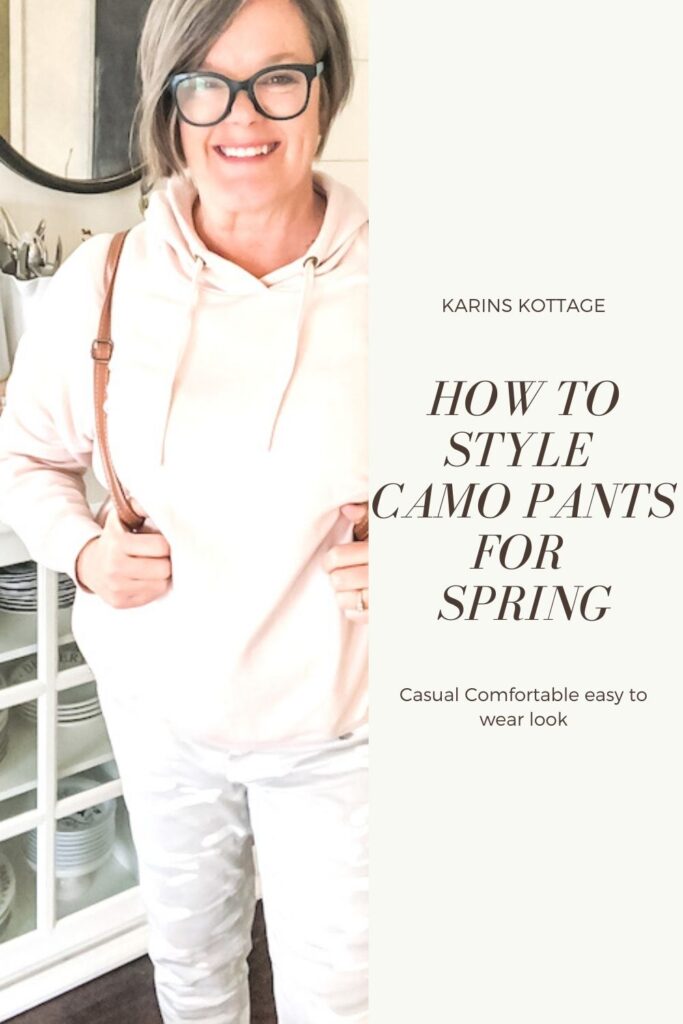 The cream and tan camo pants
I bought these recently at a store called Sierra. Trying to find a link for y'all online but they are not on their website unfortunately.
I found some similar ones below under shop this post.
The zipper detailing on the pockets is what drew me to these. Not that I will tucking in my shirts…that is a no no for short waisted people.
Here is a blast to the past look at what I look like with shirt tucked in…Some Classics from the late 70's!!
I could do a mini tuck in the front and then it could work and show off the cute zipper pockets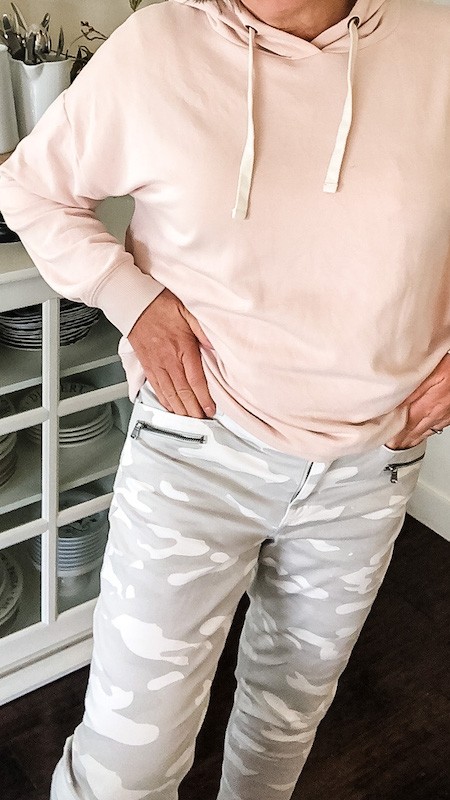 The tan and cream camo is so cute! I like the army green too but these are perfect for spring.
These particular pants have stretch in them so they are uber comfortable! I really think these will be perfect for our trip back to Italy!!
Cotton with stretch is my go to! Does this pose remind you of the move Nacho Libre "These are my recreation clothes" haha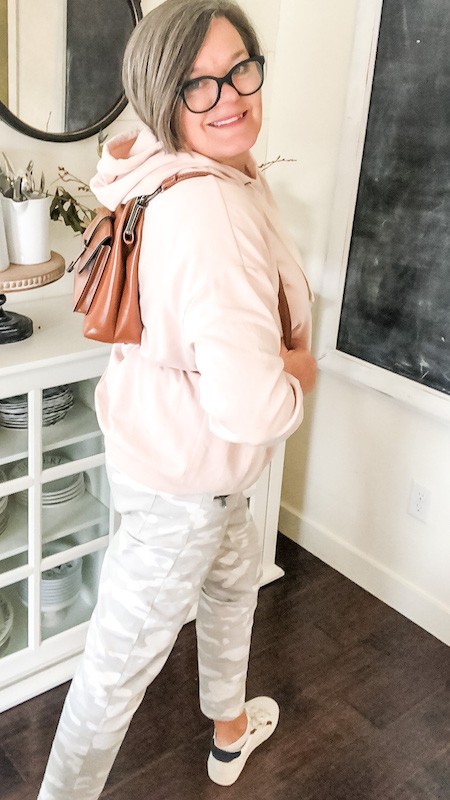 Soft Pink with camo pants
Soft pink works great with the tan and cream camo pants. I really like this combo together. It is kind of a mix of masculine and feminine.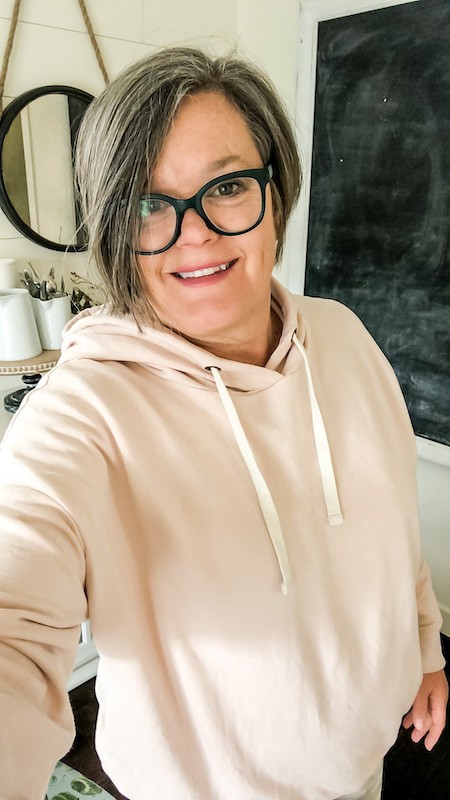 This light pink hoodie sweatshirt is actually from Costco but they aren't selling them any more at my Costco. Maybe check yours to see if they still carry them.
It is super soft and snuggy. I linked similar looking ones below.
You could wear a jean jacket over the sweat shirt if it is a cold and windy day or a white T and a jean jacket is always a great classic look.
Madewell sneakers
I found these at Nordstrom Rack just the other night!
They seem to run a teeny bit big so maybe size down a half size. I am wearing size nine and they are roomy but I could prob wear an 8 1/2.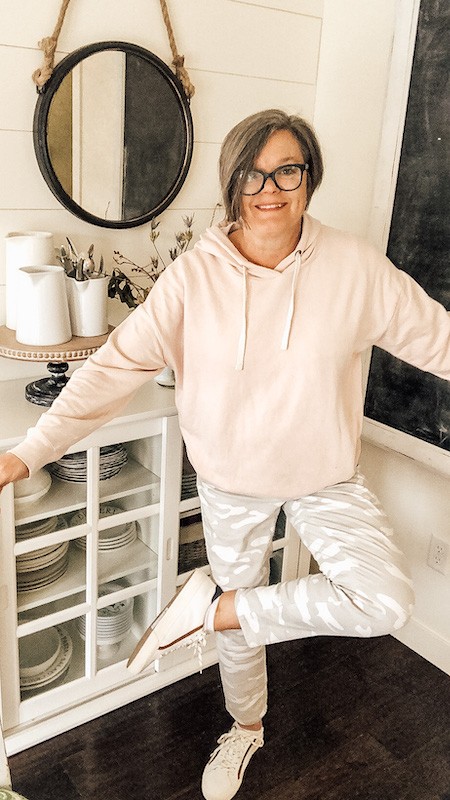 Leather uppers are so great because they will clean up easily which is a big plus when we are walking all over Italy.
I linked a few other cute Madewell sneaker below for you.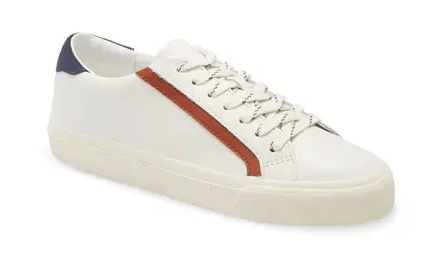 Leather backpack
To complete this casual look I am wearing this fun leather backpack! This is a must for me when I am shopping or traveling.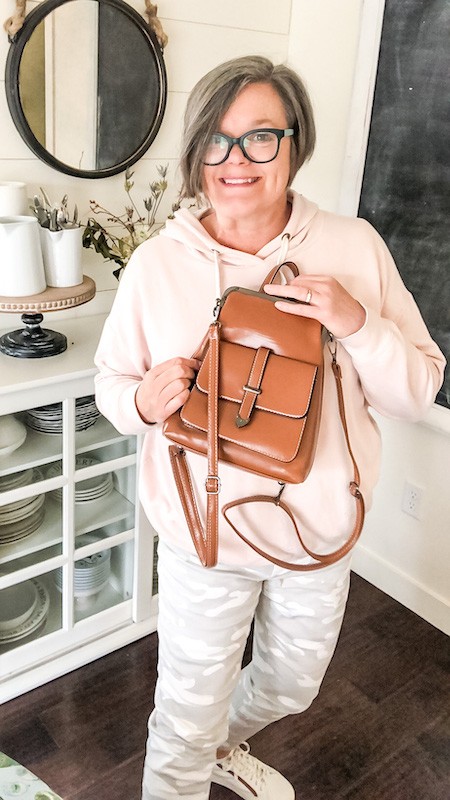 Because I have back issues I need to balance the weight of a purse and the only way I know to do that is to use a backpack.
Plus it keeps my hands free to look at things without my purse falling off my shoulder.
Do any of you use a backpack?
Who knew that when I was a kid and using a basic cotton back pack when riding my bike to school that I would someday be using one again as a mature adult woman haha.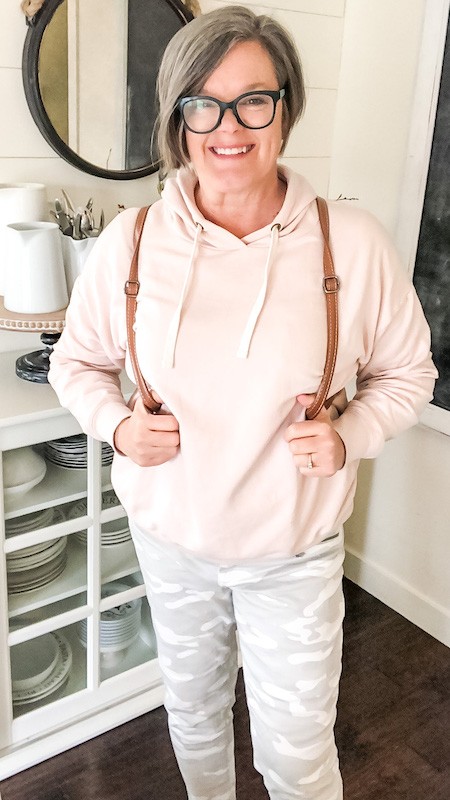 Peepers
These Peeper glasses are AWESOME! They come in loads and loads of colors and styles!
I found these in a boutique by my house called Nest.
Super cute and stylish! Plus even though they are readers they have the blue light technology in them as well!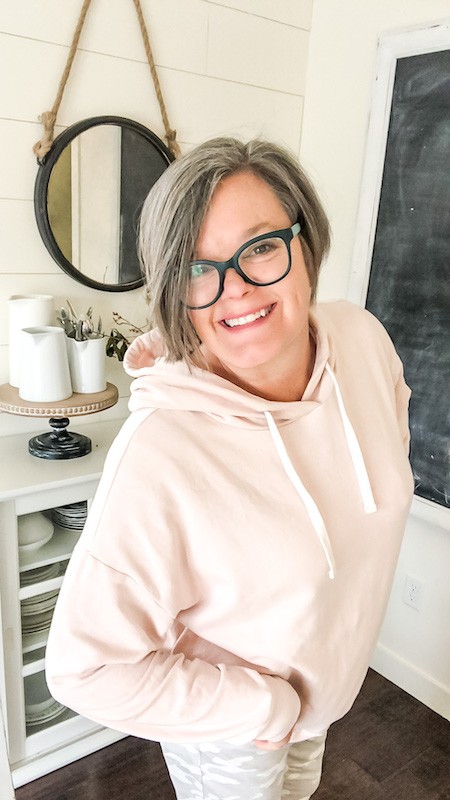 Well my friends I hope this gives you some fun ideas on how to style camo pants for spring.
I will be taking this complete ensemble with my to Italy….that is if all goes well with Italy opening up prior to us leaving :0.
I will be posting an update on our Italian palace renovations soon.
You can read more about it on our website at Palazzo Ricci Club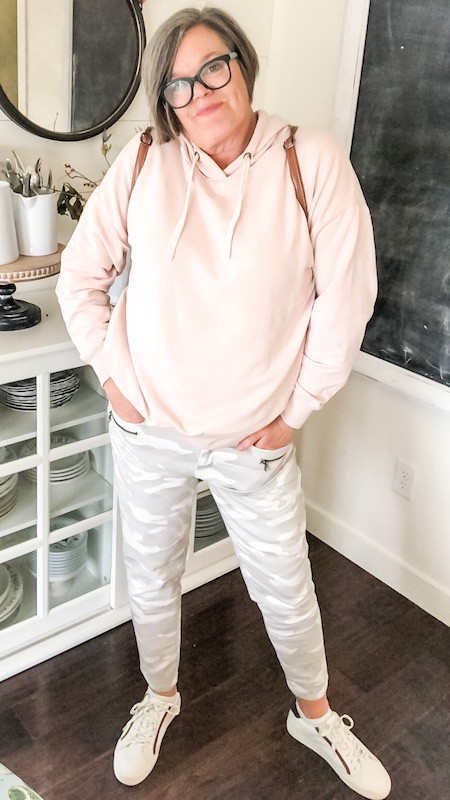 Have a fabulous weekend!
Hugs, Karin 🙂
Shop Similar Fashion

Pin to your Pinterest board for later