Don't you just love the combination of burlap mixed with a beautiful fabric like this?
I just finished making this beautiful table runner out of burlap and some yummy red European fabric with Italian script and roosters on it.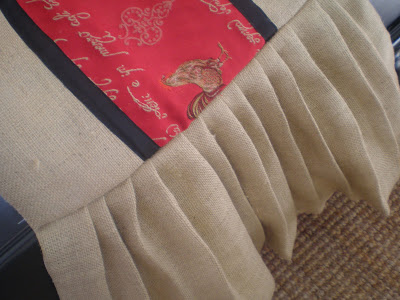 I pleated the ends with a 12″ drop and lined the entire runner from end to end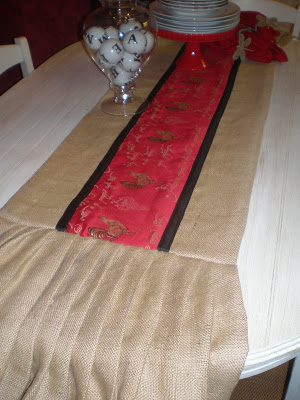 The dimensions are 17″ wide and 70″ long from end to end. The center area measures approx. 43 1/2″ long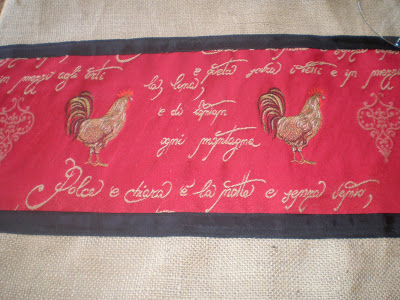 At least I think that is Italian writing…when I put the words into an online translator it came up Italian 🙂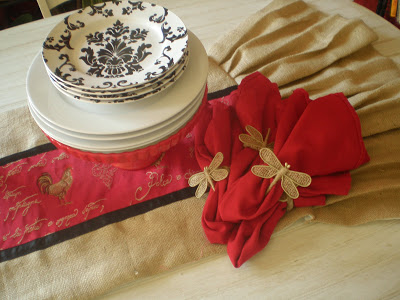 Perfect on any dining table or coffee table.
I like the pleats to show on top of the table but some people like it to hang down. It depends on how long your table is.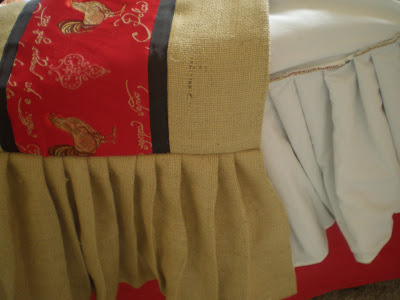 The above photo shows the lining.
I can custom make this to fit your table just leave me a comment or email me.
Let me know what you think. I have the sewing bug right now so I will be hunched over my machine creating new things to show you soon.
Karin