Here we are at the beginning of of my favorite season. Let's celebrate with a fall centerpiece Wednesday linky party! I can never get enough fall ideas or recipes can you?
The bloggers I am highlighting this week make me want to fill my house with the smells of pumpkin pie spice cinnamon rolls, decorate my shelves for fall, recycle a wreath and definitely copper leaf a pumpkin!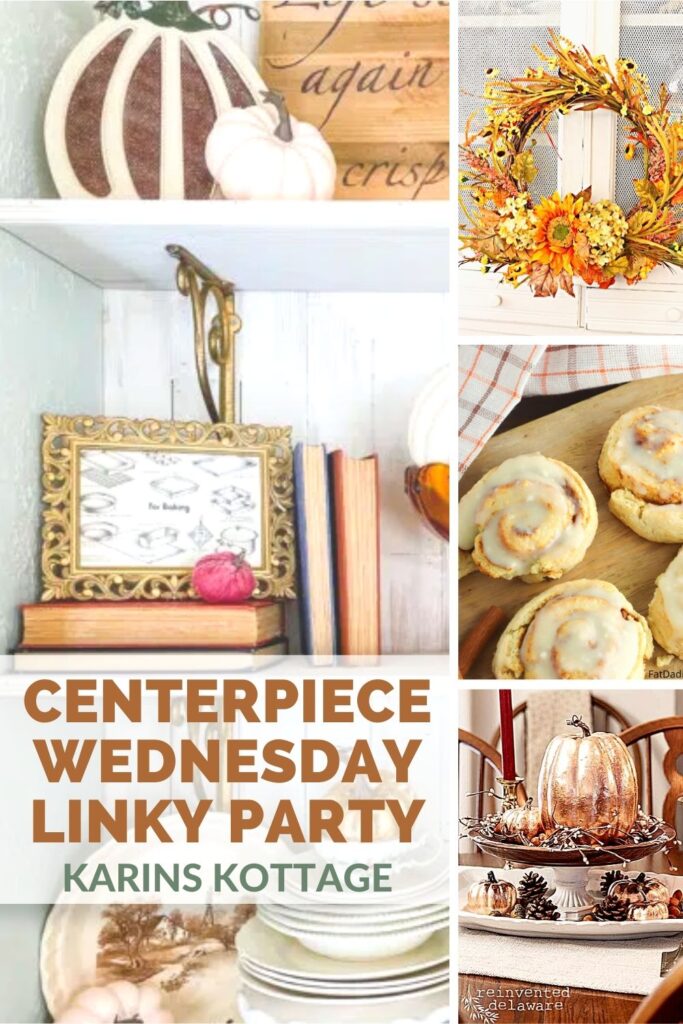 Karins Kottage Happenings
My friends…. I am currently on the Island of Capri in Italy with some of my cousins and their spouses. It has been a very special and memorable time to be with all of them.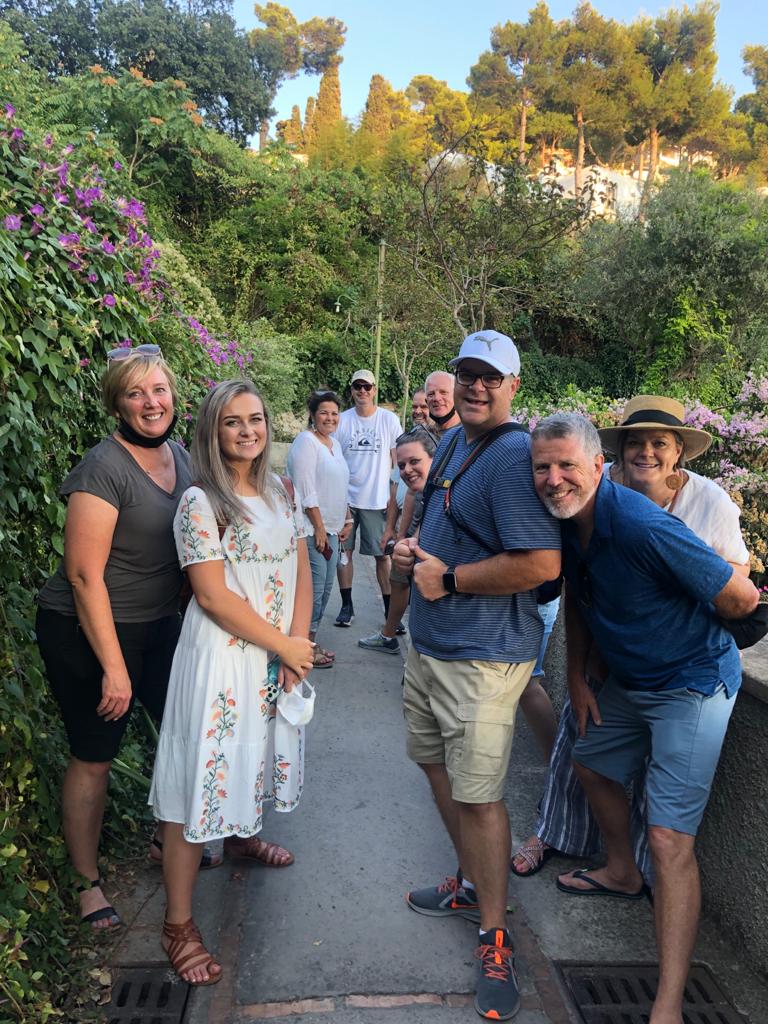 Every few months we bring friends, business associates and interested people here to learn all about our Italian palace that we are restoring.
Not only do we show them Casoli but we take them to Rome and Capri as well.
In Capri we always do a boat ride around the island and swim in the clear water!
We find amazing restaurants that serve incredible food!
I am telling you…THIS…IS….THE…BEST…FOOD on the planet!
I wish I could show you through my eyes instead of just through the camera lens the beauty of Italy but really the only way is for you to come with us!
Anyone interested?
We think we will go again the first week in December for a winter view of Italy!
You can always look at the schedule on our Palazzo Ricci Website
Highlighting bloggers from Centerpiece Wednesday
I am always thrilled to highlight four bloggers each week! Blogging takes a lot work, time and creativity so when I am inspired I like to share what I find from others to others.
First up is Common Ground recycling an early fall wreath. Black eyed susan's and sunflowers just make this wreath the perfect one for fall!
You need to see what it looked like before she added the flowers. It really made a huge difference.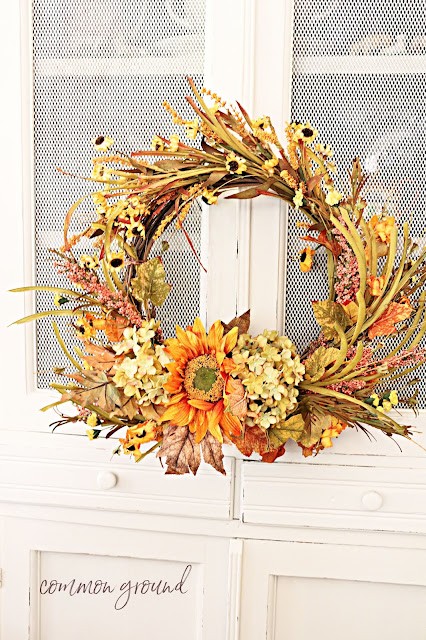 I will be making some copper leafing pumpkins because these are just too beautiful that Reinvented Delaware made.
These pumpkins started out white but she painted them a terra cotta color first and then added the copper leafing. They really turned out so professional looking!
I have used gold leafing when I made these wooden Easter Eggs but I can't wait to try this copper leafing idea!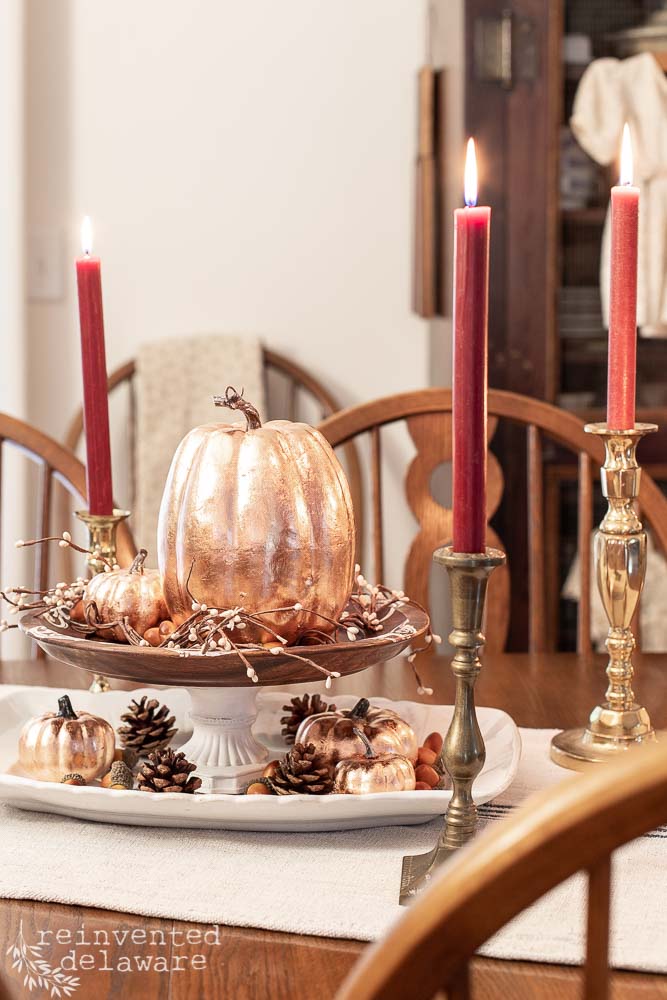 My grandkids will think I am amazing when I make them some pumpkin spice cinnamon sweet rolls! Fat Dad Foodies shares his amazing sounding recipe.
The house will really feel like fall when I bake these babies up!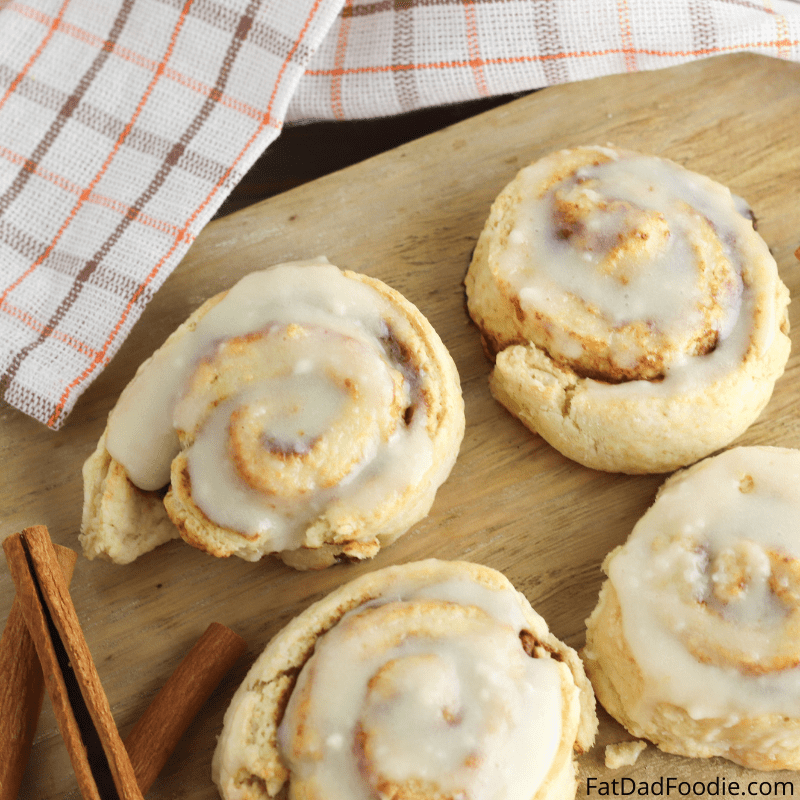 Stilettos and shiplap always has a beautiful seasonal display in her home and this falling in love with autumn shelving area is fantastic!
In one of her frames is an old handwritten recipe she found in an old cookbook. What a fun idea to frame it!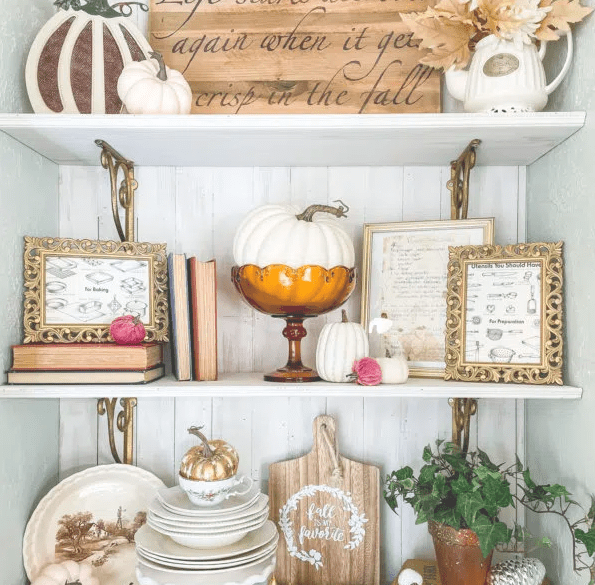 Posts you may have missed
Our Italian palace is coming alive
Our Italian Tremiti Island Adventure
Shop

Fall Linky Party