I curated a few of my favorite red white and blue things! There is just something so refreshing about red white and blue after especially after a long winter.
It says summer is coming to me!
Are any of you planning a Memorial day get together? We are going to be hosting a large block party this year.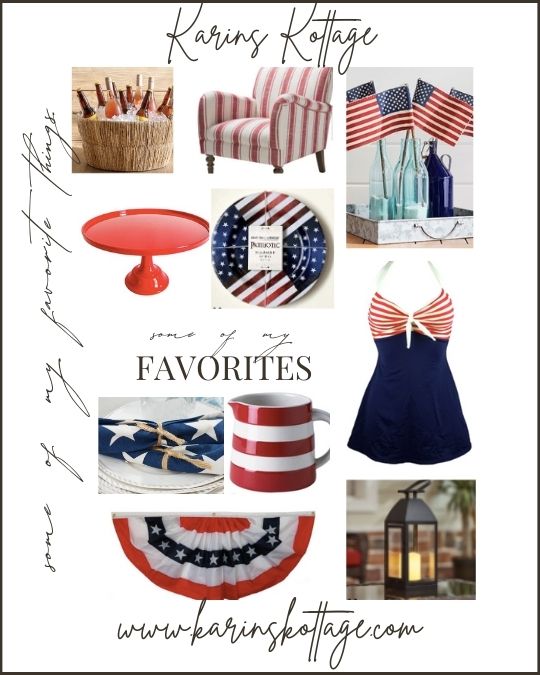 We will be having a neighborhood band perform, a food truck, BBQ's going and fun things for kids to do. One special thing we are going to do is have a young man play taps on his trumpet. Plus we are going to have people bring photos of any family members who have served our country and display them.
Shop my red white and blue favorite things
So many cute red white and blue things are available this time of year. I am seriously loving this chair and it is from Home Depot! It comes in lots of different colors too!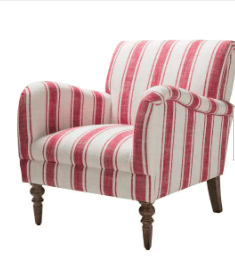 These are burlap American flags from Pottery Barn. So so cute on a natural twig. PB always does great things for the holidays.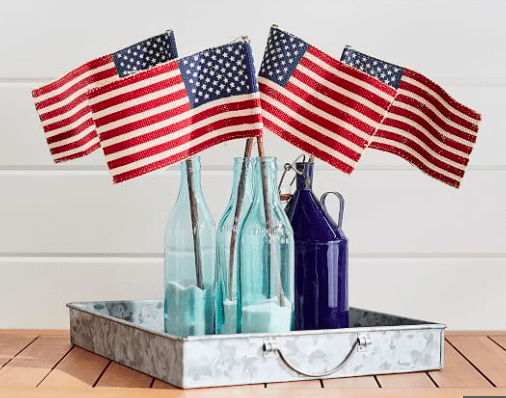 What a perfect way to serve drinks in this Malibu handwoven seagrass party basket. Williams Sonoma's Expertly handcrafted from seagrass using traditional basket-weaving techniques.
It is a bit pricey but looks so amazing.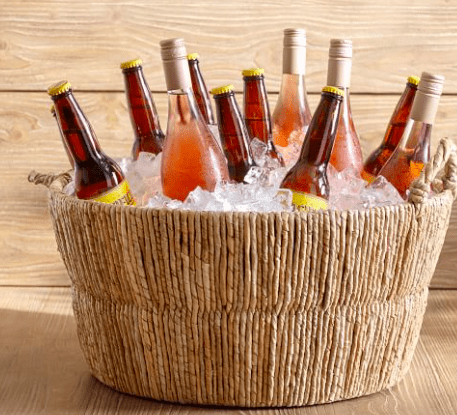 The red cake stand is something can be used all during the year! For Christmas, Valentine's day, All the patriotic holidays and more! I found this at Walmart!
It is melamine so it won't break!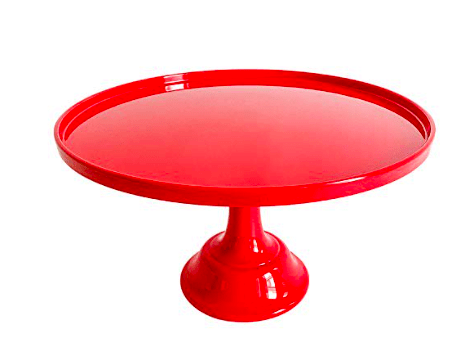 These stars and stripes patriotic melamine plates are so fun! A set of four for under $11 dollars on Amazon!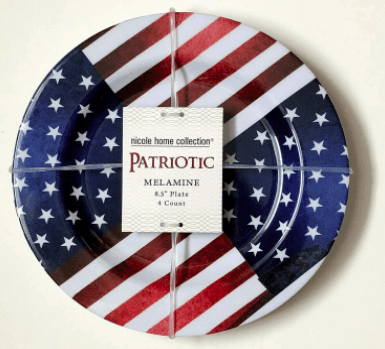 I need to order some of these navy blue and white star napkins! I just love how they look tied with some natural jute. A set of four for $29.50 from Pottery Barn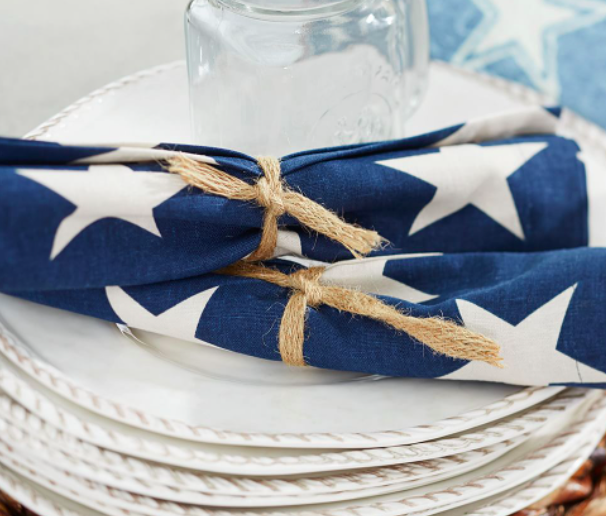 This chubby red and white striped pitcher is just about the cutest thing ever!
Don't you agree?
$25.00 on Amazon! for a 10 ounce pitcher.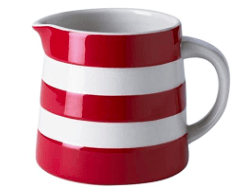 Old fashioned swim suits in red white and blue make me think of days gone by. This style looks like it would be so flattering on any figure. Amazon for only $35.
I have also seen this type of swim suit framed and hung up in a beachy family room. How cute right!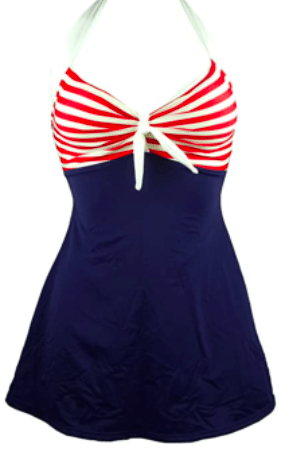 Of course red white and blue buntings are a must have for the holidays. You can see mine on my house here. We put them up every year in May and leave them up until Labor day! They are so fun and festive!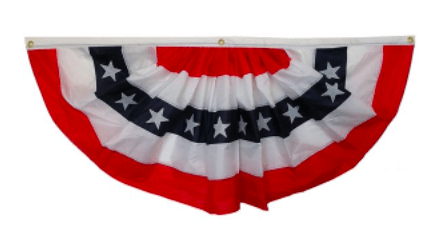 Lanterns are so great to use during an outdoor party this summer! I think I could own many different types of lanterns. Black ones, white ones, metal or wood I love them all!
This one is from Better Homes and Gardens at Walmart! Priced below $15!!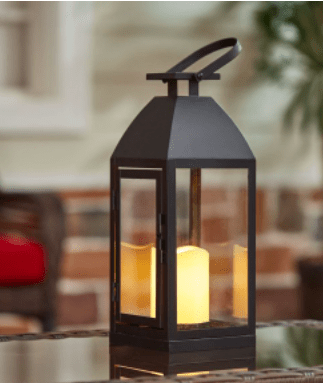 Affiliate links
If you purchase any of these items I make a small commission at no extra cost to you. This helps me to be able to write my blog.
I really appreciate any of your purchases 🙂
Shopping

More red white and blue posts
Don't forget to check out my patriotic rosette fan tutorial!
It is super easy to make!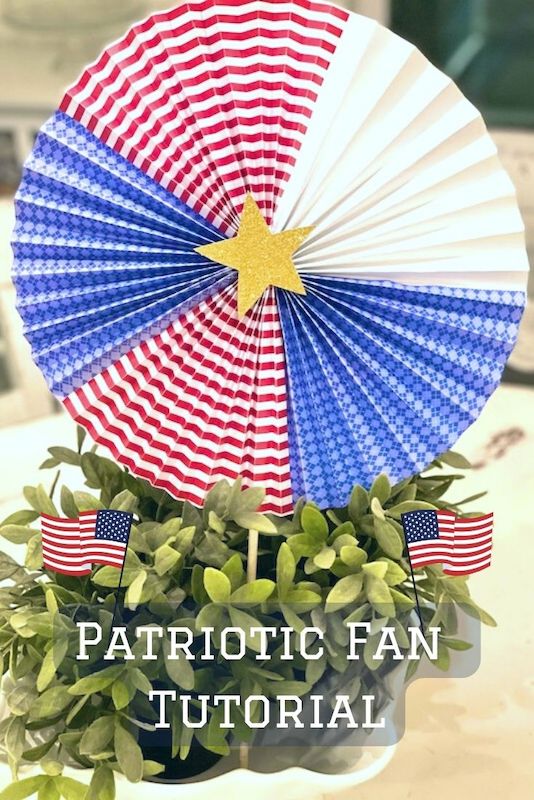 Easy red white and blue centerpiece and tablescape